16.11.16 Today is D-Day "The Legend of the Blue Sea"
November 16, 2016
|
Drama
Today is the big premiere day for SBS' most anticipated drama this autumn/winter. Fantasy Romance The Legend of the Blue Sea is actress Jun Ji Hyun's comeback drama after giving birth earlier this year and actor Lee Min Ho's last drama before his mandatory service (T___T). Joining them are two of my favorite senior actor & actress Sung Dong Il & Moon Soo Ri, cutie Lee Ji Hoon, Lee Hee Joon, Shin Hye Sun (last seen in KBS2 Five Children), Shin Won Ho, (I guess) PD Jin Hyuk's fav supporting actor Choi Jung Woo, Na Young Hee and Jin Young & Shin Eun Soo playing as young Lee Min Ho & young Jun Ji Hyun. Lee Min Ho is back with City Hunter's PD Jin Hyuk, I shamelessly admit City Hunter was the best Lee Min Ho's acting to date. I instantly became his fans because of this action drama.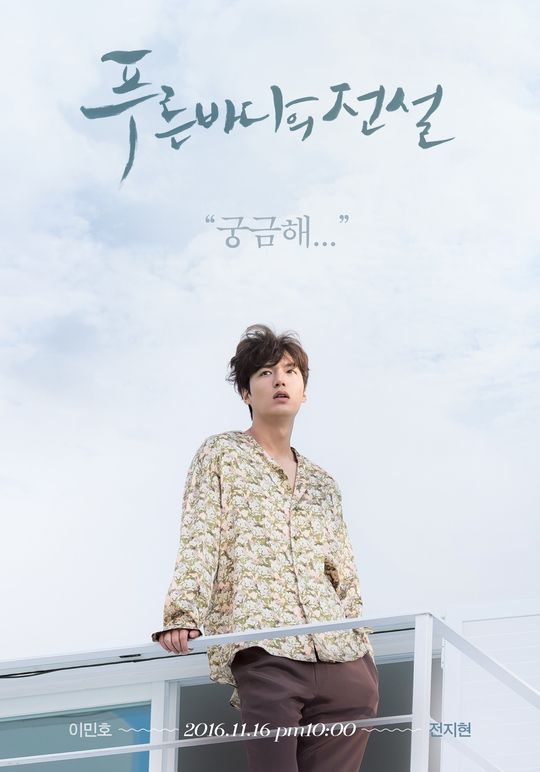 Jun Ji Hyun who teams up with writer Park Ji Eun (from a smashing hit My Love from the Star) is challenging herself to a mysterious character uncommon in Korean drama – mermaid (the last mermaid living on the Earth during Joseon dynasty) Shim Chung who embraces & accepts new things differently from humans especially after she magically lands in the modern Seoul to find the love of her life, a handsome son of Joseon county magistrate Kim Dam Ryung (Lee Min Ho) who set her free from the fishermen. Not only she's forced to live as a human, she meets a genius cold-blooded con artist Heo Joon Jae (Lee Min Ho) who looks like Kim Dam Lim! With his wit, he smoothly transforms into different people as his daily job – guided by his senior Jo Nam Doo (Lee Hae Joon). Because this is a romance drama, of course our beautiful innocent mermaid will soon fall in love with Heo Joon Jae as he reminds her of her first love. Awww… <3
From the first glimpse, this drama has everything from solid acting, respected writer & PD and awesome line-up of the supporting actors. Story-wise, it sounds like a combination of My Love from the Star, My Girlfriend is a Gumiho & Leonardo DiCaprio's movie Catch Me if You Can though it clearly differentiates itself with the mysterious mermaid + Joseon dynasty + genius con artists!
The casts attended the drama's press conference earlier this week. Lee Min Ho looked dashingly handsome & hot (Suzy ya, I'm jealous! :D), so did Lee Hee Joon and Shin Won Ho while the women opted for black&white theme. Have no comment about Jun Ji Hyun's dress (?), I was too happy to see her back in the dramaland so I couldn't care less. LOL.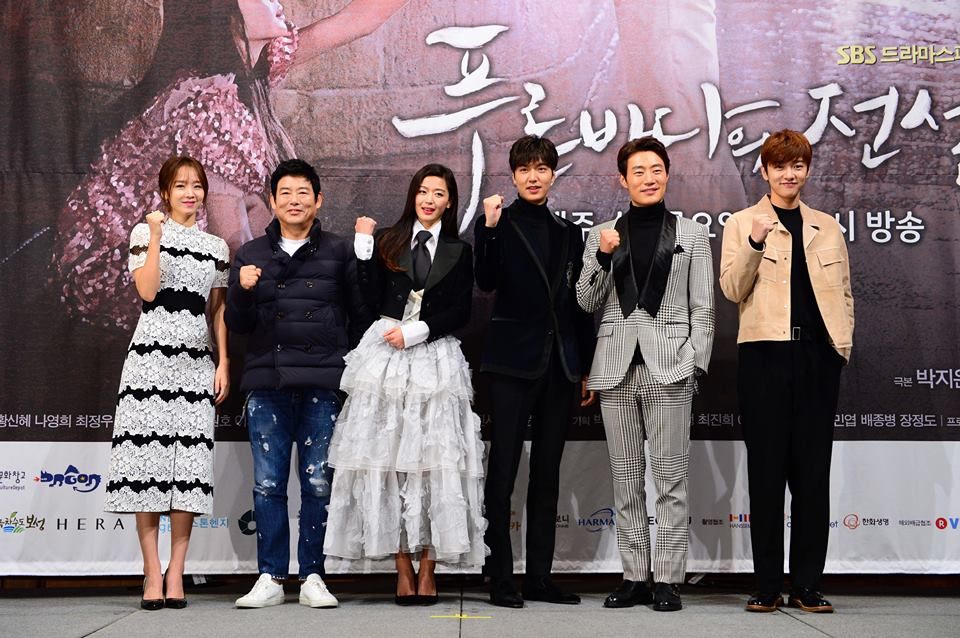 Anyway, let's forget about her fashion disaster from the press conference! Because today, 16-11-16 is the big day we've all been waiting for! Hopefully this drama will warm our hearts this winter with their beautiful unique story & romance.
Teasers (English sub – cr: Viki)
Watch The Legend of the Blue Sea on Viki | Dramafever | VIU