2014 APAN Star Awards – Winners List
2014 APAN Star Awards is part of annual Daejeon Drama Festival and it covers Korean dramas aired on terrestrial channels (KBS, SBS, MBC) & cable channels between October 2013 – September 2014. The winners were chosen by a panel of 9 judges (Korean drama scriptwriters & producers, critics & reporters).
This year's awards ceremony was held on 15 November 2014 at Chungnam National University in Daejeon. MCs for the award ceremony: Kim Sung Joo and T-ara's Soyeon.
You Who Came from the Stars took home four awards: Top Excellence Actor for Kim Soo Hyun, Best Production Director and Best Hallyu Stars for Kim Soo Hyun and Jun Ji Hyun. Bromance overload for It's Okay It's Love which received three awards including Grand Prize for Jo In Sung, Best Newcomer Actor for Do Kyung Soo who acted as Jang Jae Yeol's imaginary friend Kang Woo and Popular Star for Lee Kwang Soo.
——————————————————————-
Winners List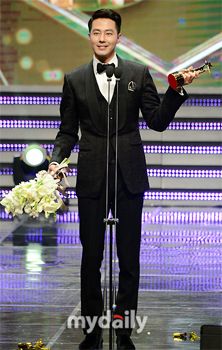 DAESANG (GRAND PRIZE): JO IN SUNG (It's Okay It's Love)
Mini Series ~ Best (Top Excellence) Actor: Kim Soo Hyun (You Who Came from the Stars)
Mini Series ~ Best (Top Excellence) Actress: Kim Hee Ae (Secret Love Affair)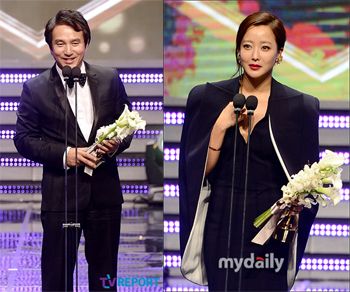 Feature Length Drama ~ Best (Top Excellence) Actor: Cho Jae Hyun (Jeong Do Jeon)
Feature Length Drama ~ Best (Top Excellence) Actress: Kim Hee Sun (Wonderful Days)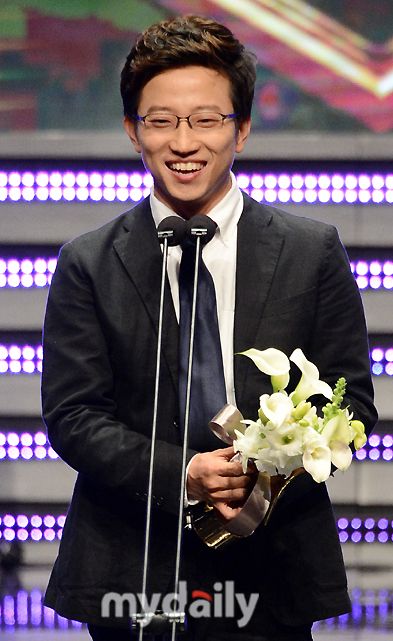 Best PD: Jung Tae Yoo (You Who Came from the Stars)
Best Scriptwriter: Jung Sung Joo (Secret Love Affair)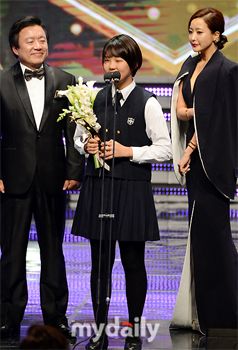 Lifetime Achievement Award: Choi Jin Sil [her daughter Choi Jun Hee accepted the award on behalf of her mother]
Mini Series ~ Excellence Actor: Jung Woo (Reply 1994)
Mini Series ~ Excellence Actress: Park Shin Hye (The Heirs)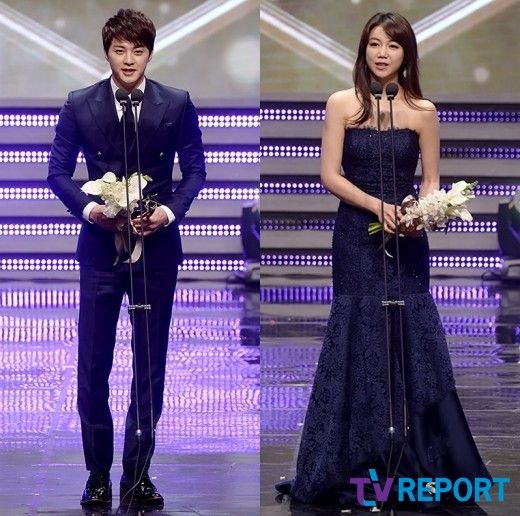 Feature Length Drama ~ Excellence Actor: Kim Ji Hoon (Jang Bo Ri is Here)
Feature Length Drama ~ Excellence Actress: Kim Ok Bin (Yoona's Street)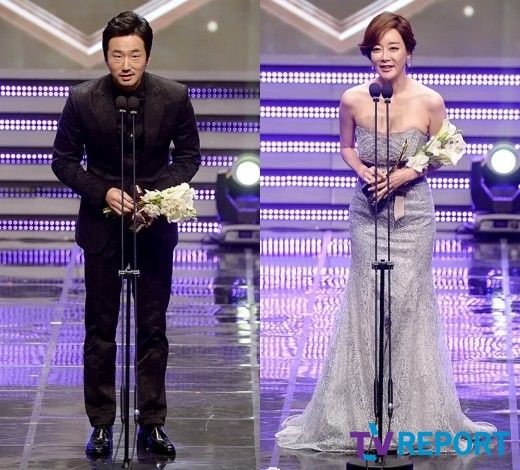 Best Supporting Actor: Ryu Seung Soo (Wonderful Days)
Best Supporting Actress: Kim Hye Eun (Secret Love Affair)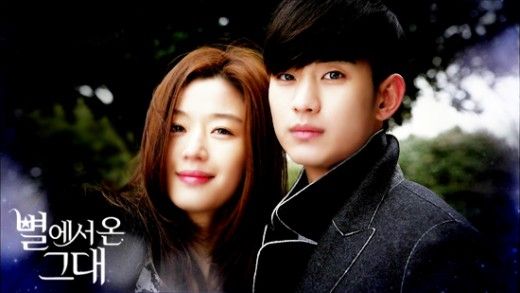 Hallyu Stars: Kim Soo Hyun, Jun Ji Hyun (You Who Came From the Stars)
All (Popular) Star: Lee Kwang Soo, Jin Se Yeon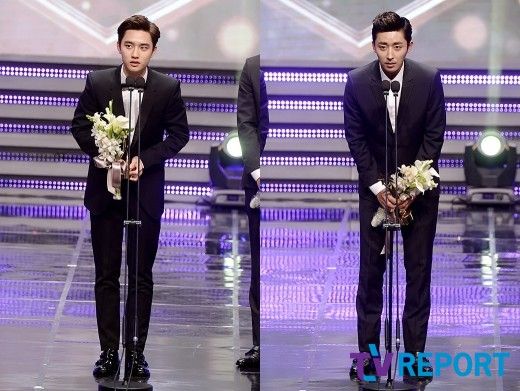 Best Rookie Actor: Son Ho Jun (Reply 1994), Do Kyung Soo (It's Okay It's Love)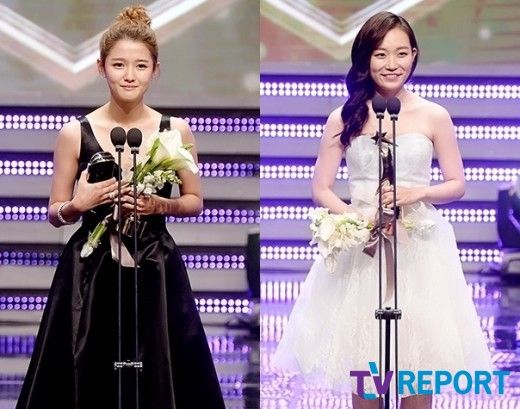 Best Rookie Actress: Nam Bo Ra, Kim Seul Gi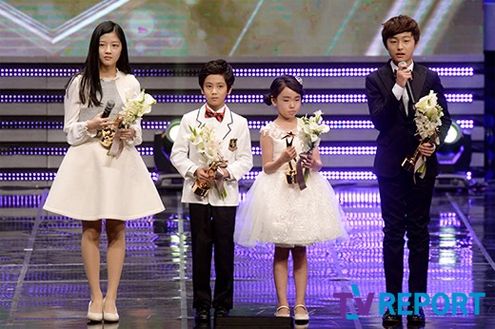 Best Child Actors: Kim Hyun Soo, Kim Ji Young, Yoon Chan Yeong, Choi Kwon Soo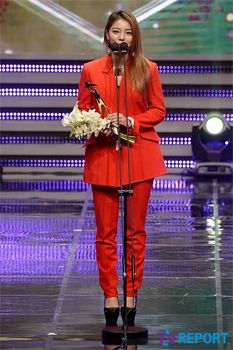 Best OST: Ailee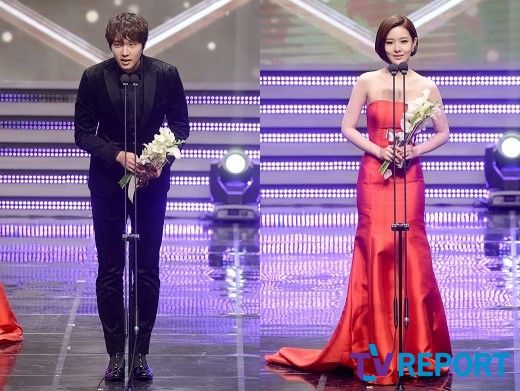 Fashionista Award: Ji Hyun Woo and Kim Yoo Ri
* Kim Hee Ae, Kim Soo Hyun & Jun Ji Hyun didn't attend the award ceremony due to schedules conflict