51st Baeksang Awards – Winners List
The 51st Baeksang Arts Awards was held on 26 May 2015. There definitely were few surprises especially in the TV category as a Production Director won the Grand Prize awards. PD Na Young Seok was shocked when his name was announced as the Daesang winner, although it's a well deserved win because he produced two most popular variety shows with smashing ratings.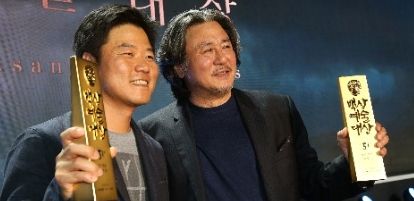 Cable drama Misaeng took home three awards tonight including Best Actor, Best PD and Best New Actor while SBS Drama Heard it Through the Grapevine won Best Drama & Best New Actress.
51st Baeksang Awards Winners List
Movie Category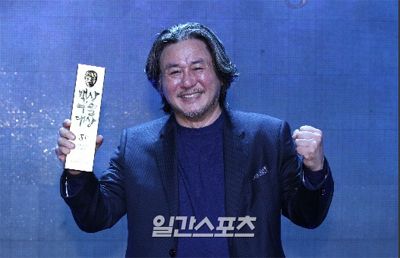 Grand Prize (Daesang): Choi Min Shik (The Admiral: Roaring Currents)
Best Movie: Revivre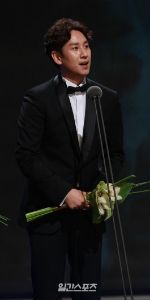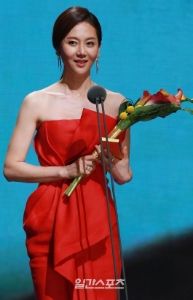 Best Actors: Lee Sun Kyun (A Hard Day) & Cho Jin Woong (A Hard Day)
Best Actress: Yeom Jung Ah (Cart)
Best PD: Kim Seong Hun (A Hard Day)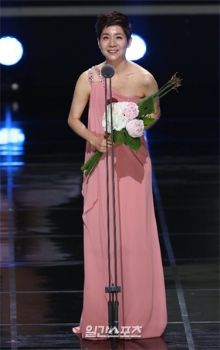 Best Supporting Actor: Yoo Hae Jin (The Pirates)
Best Supporting Actress: Kim Ho Jung (Revivre)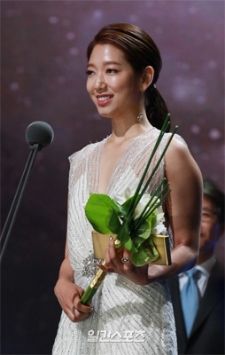 Most Popular Actor: Lee Min Ho (Gangnam Blues)
Most Popular Actress: Park Shin Hye (The Royal Tailor)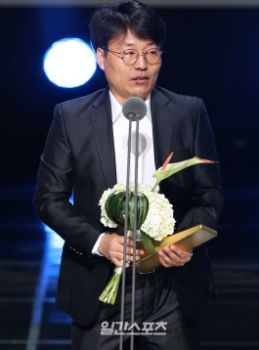 Best Scriptwriter: Kim Kyung Chan (Cart)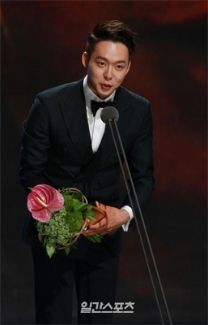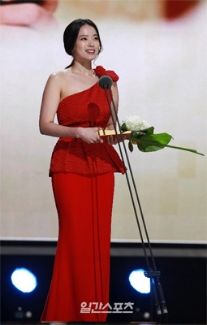 Best New Actor: Park Yoo Chun (Sea Fog) | Video
Best New Actress: Chun Woo Hee (Han Gong Ju) | Video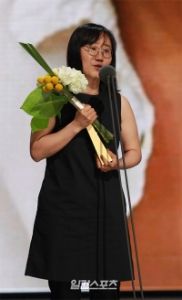 Best New PD (Director): July Jung (A Girl at My Door) | Video
TV Category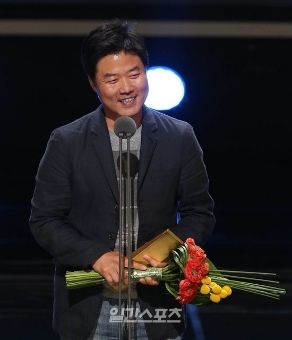 Grand Prize (Daesang): PD Na Young Seok (Grandpas Over Flowers, Three Meals a Day)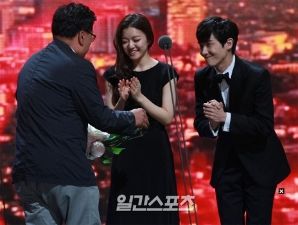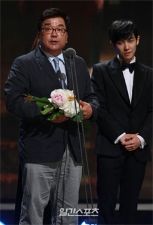 Best Drama: Heard It Through the Grapevine (SBS)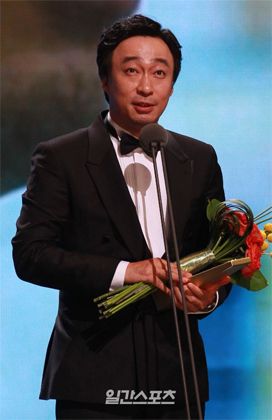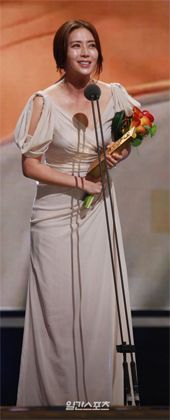 Best Actor: Lee Sung Min (Misaeng)
Best Actress: Song Yoon Ah (Mama)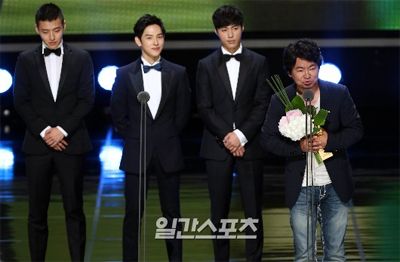 Best PD: Kim Won Seok (Misaeng)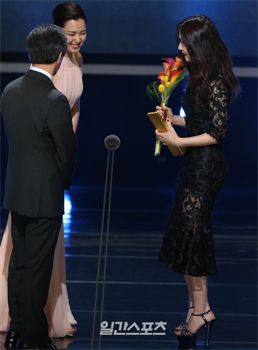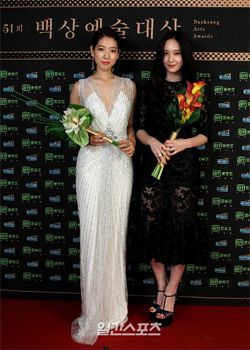 Most Popular Actor: Lee Jong Suk (Pinocchio)
Most Popular Actress: Krystal (My Lovely Girl)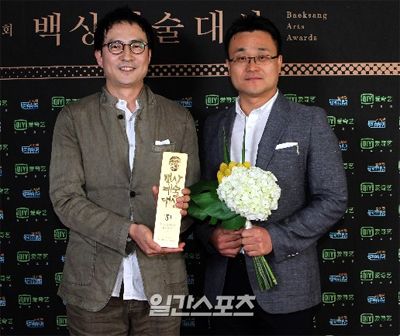 Best Educational Program: Food Odyssey (KBS)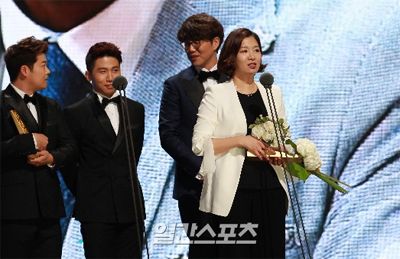 Best Variety: Abnormal Summit (JTBC)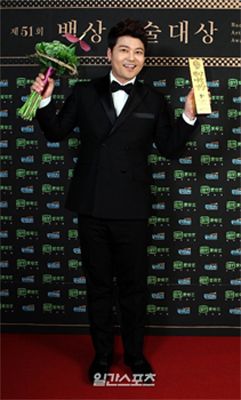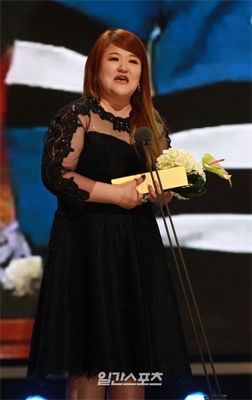 Best Male Variety: Jun Hyun Moo
Best Female Variety: Lee Guk Joo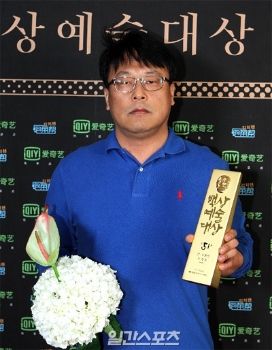 Best Scriptwriter: Park Kyung Soo (Punch) | Video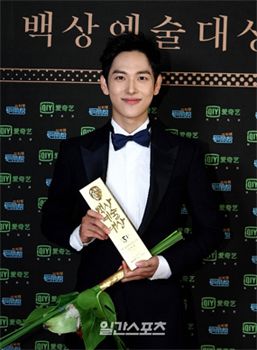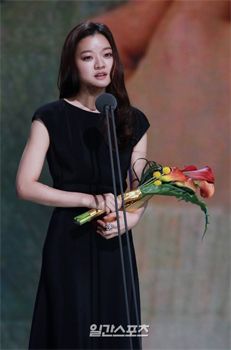 Best New Actor: Im Si Wan (Misaeng) | Video
Best New Actress: Go Ah Sung (Heard It Through the Grapevine) | Video
iQIYI Star Awards: Lee Min Ho, Park Shin Hye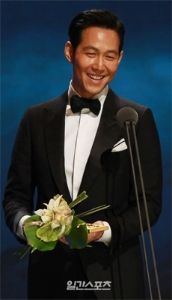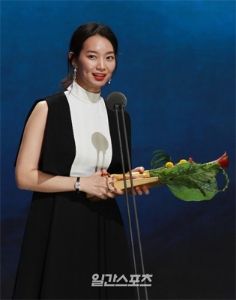 Instyle Fashionista Award: Lee Jung Jae, Shin Min Ah
MCs Shin Dong Yup, Kim Ah Joong & Joo Won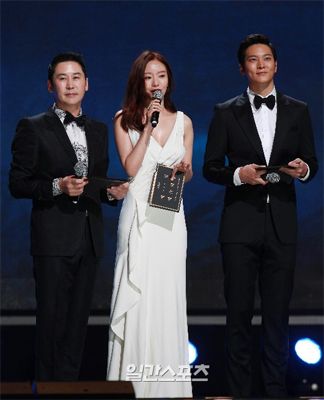 pic cr as labeled