52nd Baeksang Awards – Winners List
The 52nd Baeksang Arts Awards held on 3 June 2016 at Hall of Peace Kyung Hee University were attended by many talented actors, actresses, PDs and scriptwriters. The awards ceremony hosted by Shin Dong Yup and Miss A's Suzy which lasted 3 hours gave viewers a chance to reminisce their favorite movies & dramas aired between April last year to April this year.
In the movie category, PD Lee Joon Ik got the grand prize award – surprising many fans who expected Jo Jin Woong to win this coveted award. Unfortunately, this amazing actor went home empty handed although both his movie and drama won best movie & drama tonight. His Signal co-star Kim Hye Soo won a deserving Best Actress award while Signal writer Kim Eun Hee won best scriptwriter.
Although Six Flying Dragons got many nominations, this drama only took home one award – best actor award for Yoo Ah In. Reply 1988 received two awards – Best Rookie Actor (Ryu Jun Yeol) and Best PD Shin Won Ho. Kim Go Eun won Best Rookie Actress for her performance in Cheese in the Trap.
The biggest surprise of the night was when national's drama Descendants of the Sun won Daesang award. Thanks to its popularity and high ratings 🙂 Song Song couple solidified their popularity by winning two popularity awards each.
Congratulations to all winners!
52nd Baeksang Awards Winners List
Movie Category
Grand Prize (Daesang): PD LEE JOON IK (The Throne, Dongju: The Portrait of a Poet)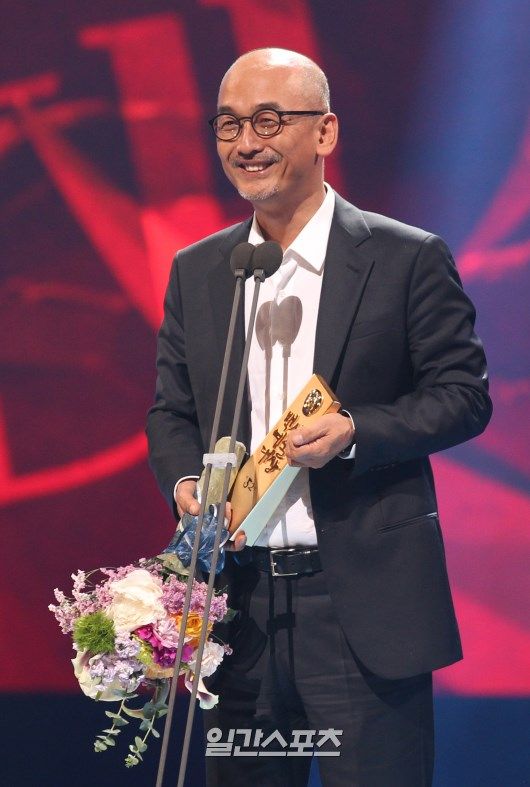 Best Movie: ASSASSINATION 
Best Actors: Lee Byung Hun (Inside Men)
Best Actress: Jeon Do Yeon (The Shameless)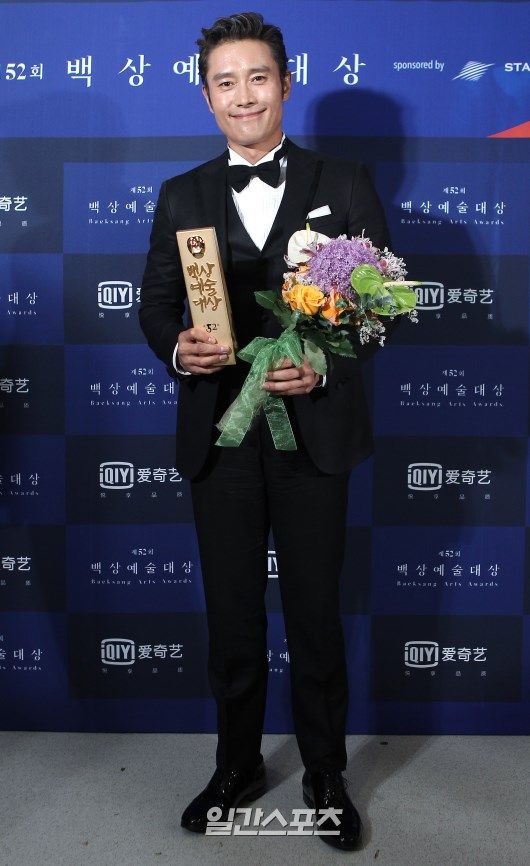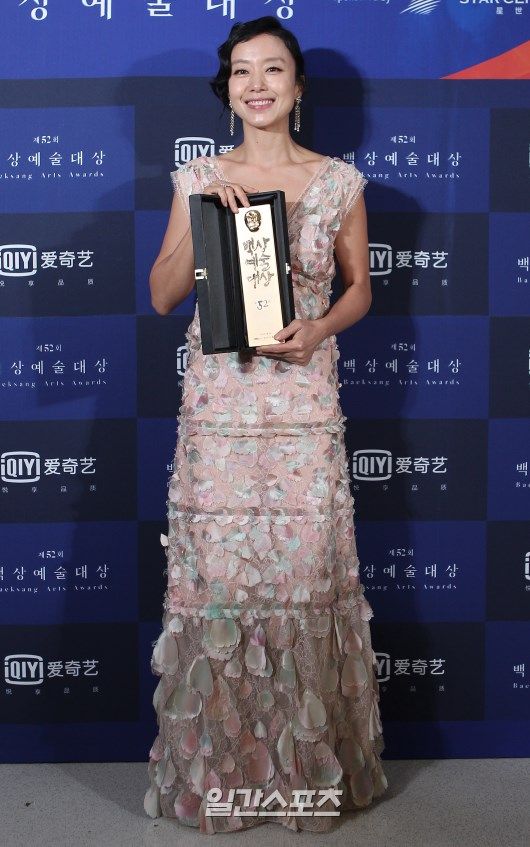 Best Supporting Actor: Lee Kyoung Young (Minority Opinion [The Unfair])
Best Supporting Actress: Ra Mi Ran (The Himalayas)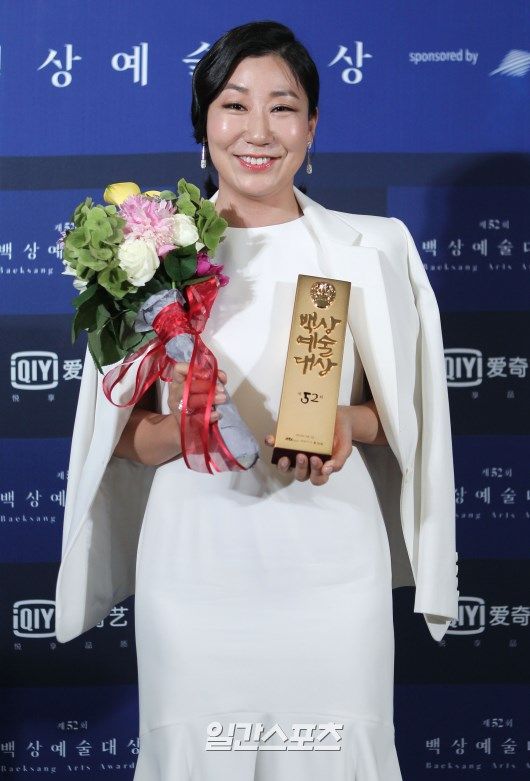 Best PD: Ryoo Seung Wan (Veteran)
Best Scriptwriter: Ahn Gook Jin (Alice In Earnestland)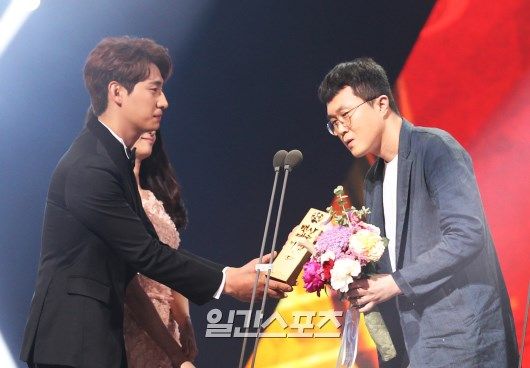 Most Popular Actor: Do Kyung Soo (Unforgettable)
Most Popular Actress: Bae Suzy (The Sound of a Flower)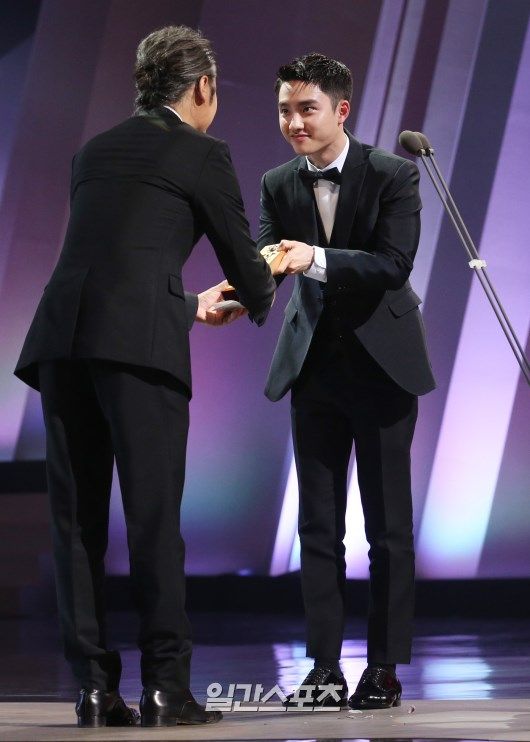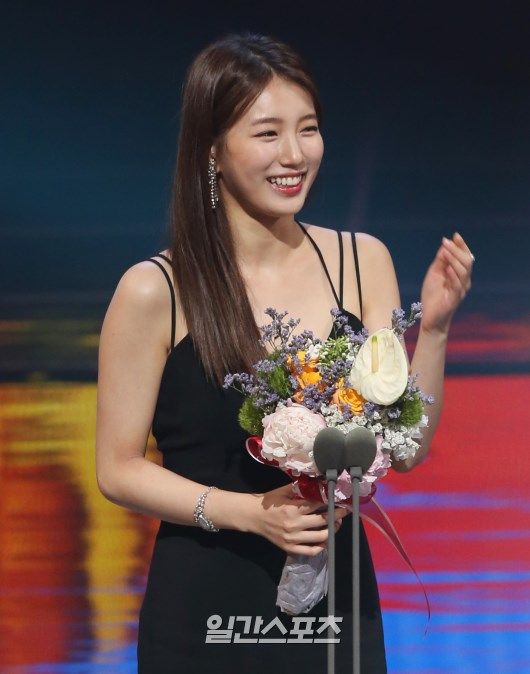 Best New Actor: Park Jung Min (Dongju: The Portrait of a Poet)
Best New Actress: Park So Dam (The Priest)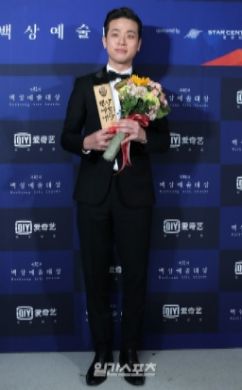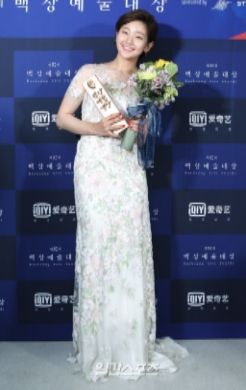 Best New PD (Director): Han Jun Hee (Coin Locker Girl)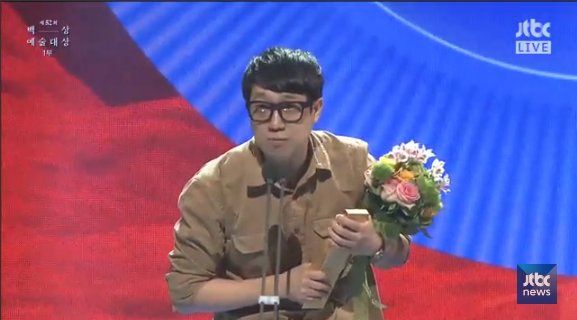 TV Category
Grand Prize (Daesang): DESCENDANTS OF THE SUN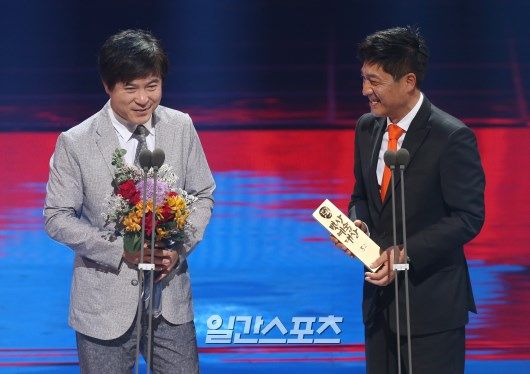 Best Drama: SIGNAL (tvN)
Best Actor: Yoo Ah In (SBS Six Flying Dragons)
Best Actress: Kim Hye Soo (tvN Signal)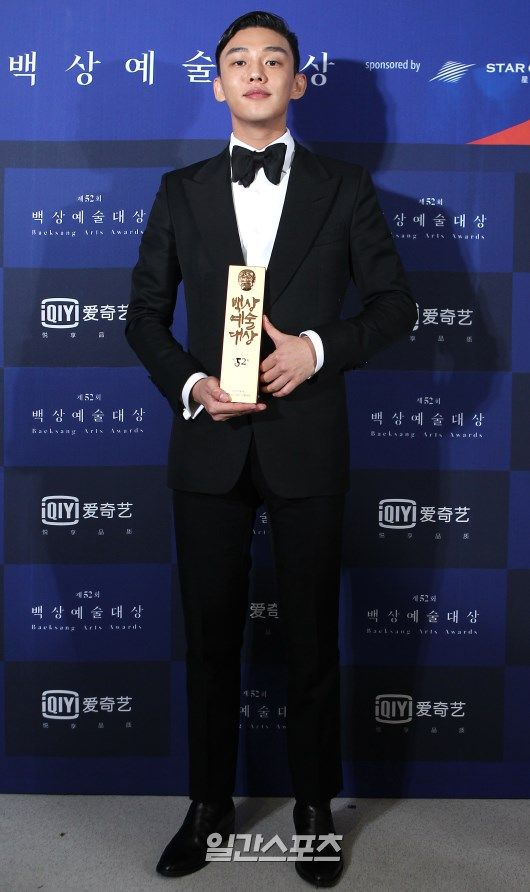 Best PD: Shin Won Ho (tvN Reply 1988)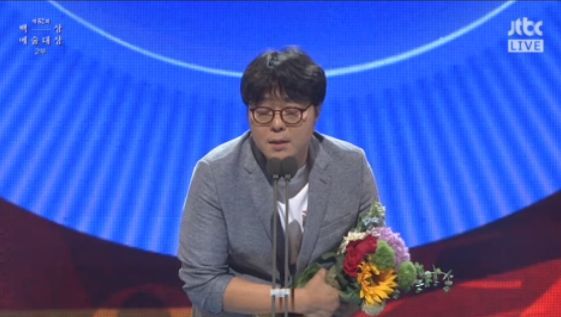 Best Scriptwriter: Kim Eun Hee (tvN Signal)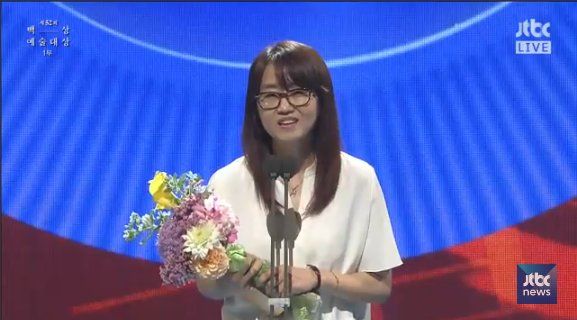 Most Popular Actor: Song Joong Ki (KBS2 Descendants of the Sun)
Most Popular Actress: Song Hye Kyo (KBS2 Descendants of the Sun)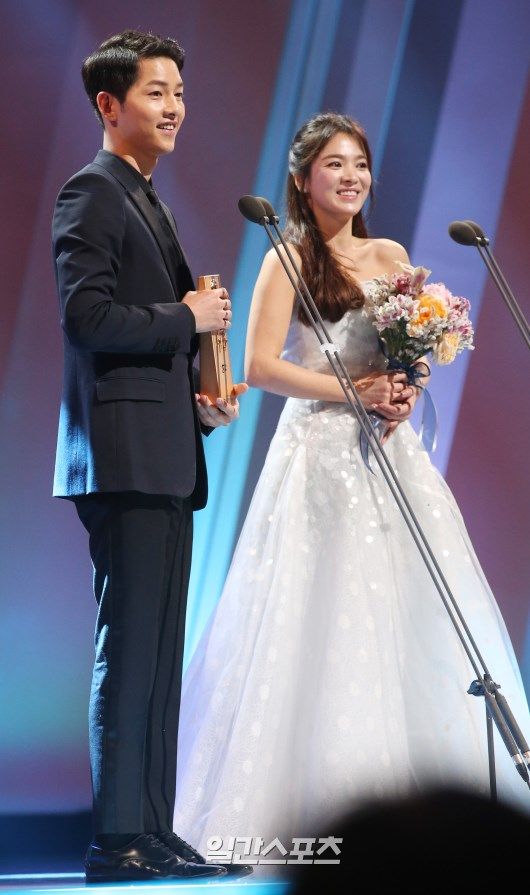 iQIYI Star Awards: Song Joong Ki, Song Hye Kyo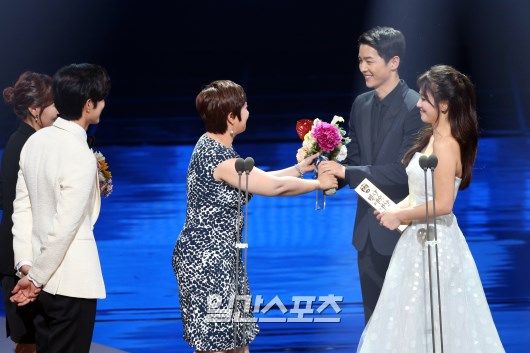 Best New Actor: Ryu Jun Yeol (tvN Reply 1988)
Best New Actress: Kim Go Eun (tvN Cheese in the Trap)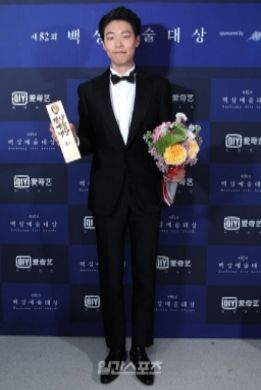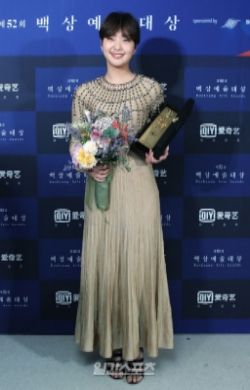 Best Variety Show: King of Mask Singer (MBC)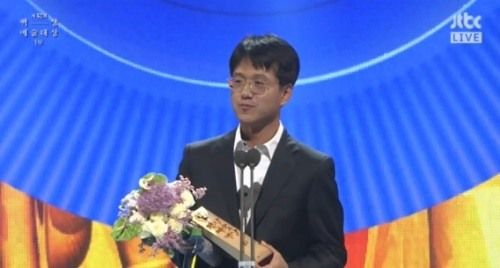 Best Male Variety: Kim Gura
Best Female Variety: Kim Sook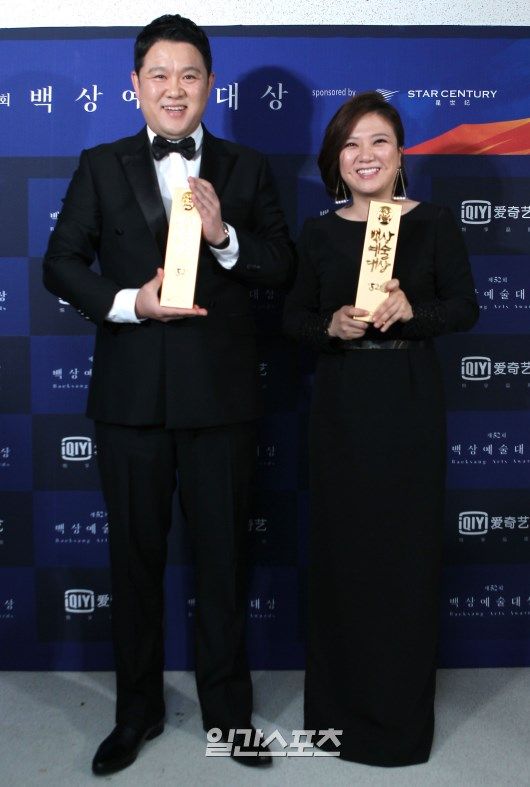 Instyle Fashionista Award: Park Bo Gum, Bae Suzy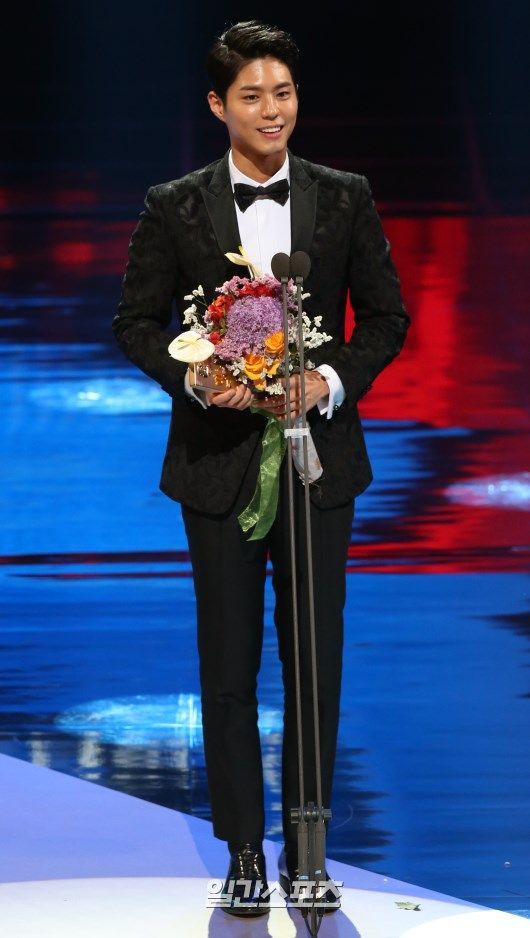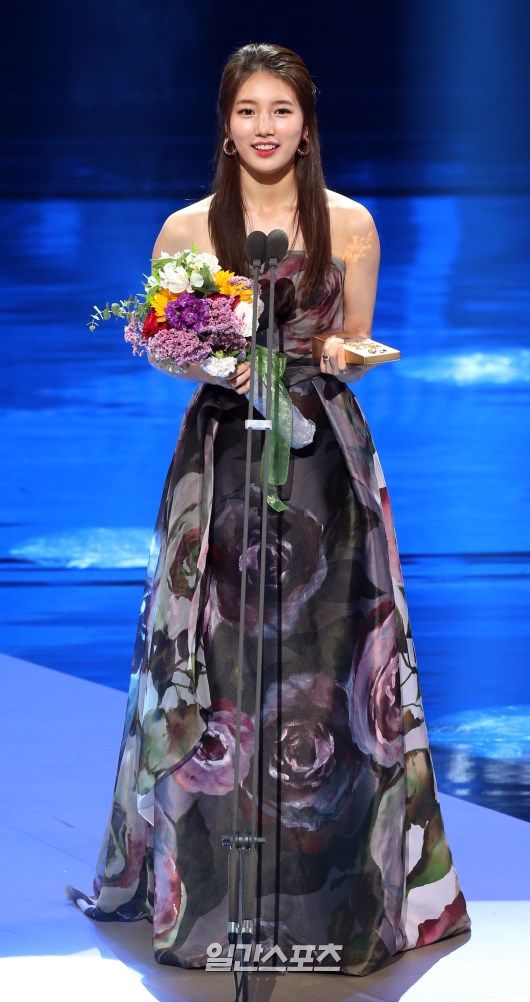 credit: Naver; pic cr as labeled