All About Mom Episode 24 Brief Recap
Sanok and Dong Chool's marriage life is going from strength to strength after they went through an unpredictable incident. It's more than okay to take off your "I'm really strong" mask and admit to your loved ones that you are not as strong as you pretend you are.
Episode 24 Brief Recap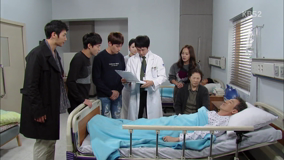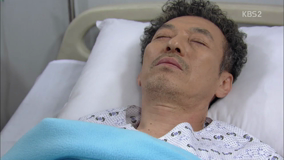 Dong Chool's family is anxiously waiting for doctor's test result especially his CT scan result after he suddenly collapsed at home. Fortunately his test results come back clear, he fainted due to temporary dizziness because he over-exhausted himself. But why is he still unconscious? The doctor assures the worried family that he's currently sleeping.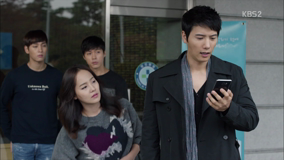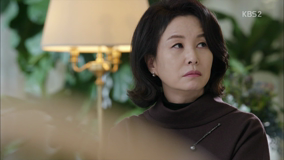 Jin Ae is upset she's the only one who doesn't know about dad's graveyard job. If dad didn't collapse, she still wouldn't know until now. Then she remembers about Hoon Jae's planned date with his mother! Young Sun has been waiting for him at the restaurant, unable to reach him because he put the phone to silent. She's furious Hoon Jae didn't think about his mother or at least give her a call. When Hoon Jae calls, she hangs up, throws her phone on the table and ignores his next calls.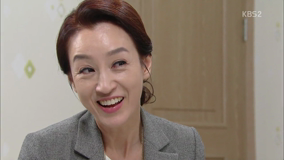 As Hye Joo put a bandaid on her bruised sole, she smiles – clearly touched by Hyeong Kyu's care last night. Yoo Ja is wondering why Kim San's dad is back because Hye Joo isn't dating anyone right now, right? Maybe he's misunderstood about Hye Joo and Hyeong Kyu's relationship. Anyway, Hye Joo is relieved that Hyeong Kyu now knows she's Kim San's mother.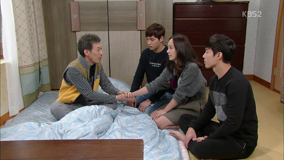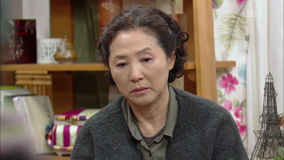 Dong Chool feels bad for making his daughter sad & worry again. It's touching to see his three kids prepare the bed for him and beg dad to quit from his job. Meanwhile, Sanok is sitting alone outside with a blank face – refuses to see her husband. She keeps thinking about her husband's sudden collapse.
Although Hoon Jae rushed to see his mother, she has already left when he arrives. He calls his aunt because mom isn't picking up her phone but his cool mom isn't home either and hasn't contacted her cousin. So where is she now?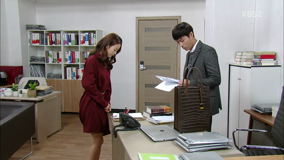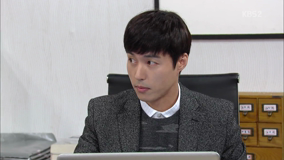 Hye Joo apologizes for lying (that she's single) so she will resign. Hyeong Kyu reminds her about Equal Opportunity Law so no, he's not going to fire her nor be a law-breaker. About San, he tells her to talk to his homeroom teacher. She's grateful yet sorry San begged him to meet his teacher, prompting Hyeong Kyu asking the question he's dying to ask – why doesn't she call Kim San's dad? She replies she broke up with him. Hye Joo returns his handkerchief that's been washed, sterilized and ironed. Sweetheart. It's so cute worried Hyeong Kyu doesn't want to leave Hye Joo alone, although he pretends he's not worried. But his constant staring gives it away.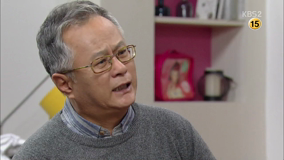 Hyung Soon's mind is full with Chae Ri who was dragged away by her grandmother. He terribly misses her. What about Chae Ri? Cheol Woong is frustrated she doesn't understand his feeling but it's the other way around. What sin did she commit that Dad locked her inside and she's not allowed to like a good person like Hyung Soon. He replies Hyung Soon is indeed a good person but never in his wildest dream he imagined he'd be Chae Ri's boyfriend! Chae Ri is disappointed over her father's unfair judgement but Cheol Woong replies he's more disappointed to see his daughter being ridiculed like this. OMG Dad :'( Love doesn't have any boundary, she's free to love anyone regardless of their social status! Chae Ri continues with her hunger strike as she doesn't have any appetite.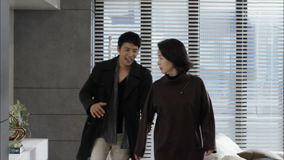 The only place Young Sun can hide (come to) is her own office. Jin Ae knows it too well, so does Hoon Jae as work is everything for his mom. Young Sun isn't happy he's acting like Dong Chool's son-in-law, forgetting his own mother. He only remembers after her after he put all his care into that family & only left after everything's okay. Jealous Young Sun refuses to go on a date with her son anymore. She tells him to leave.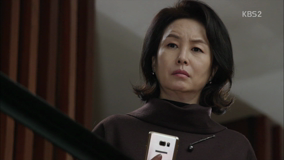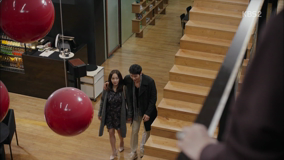 Knowing his mom's attitude, comforting her will make the situation a whole lot worse. So he plans to get mom's favorite salad then go. Meanwhile, Young Sun feels bad so she's going to call him to have lunch together but… she spots Jin Ae and Hoon Jae together. Her jealousy is clouding her judgement, she accuses Jin Ae teaching Hoon Jae how to win his mother's heart (for her sake).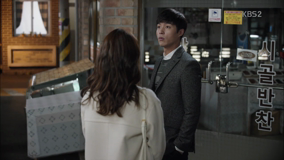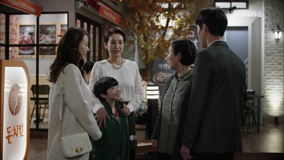 Hyeong Kyu drops Hye Joo off at her mother's chicken shop, a familiar area for him. As he keeps staring at the shop, she think he likes chicken and invites him to have dinner here. She assures him that this neighborhood is safe so don't worry. Well he doesn't need to worry because it's his neighborhood 🙂 He's shocked to find Hye Joo is his mom's friend's daughter! Sanok is happy with the coincidence that Hye Joo works at his small firm – the world is indeed small. She then brings up her (ex)husband, wanting to know why a hospital director's wife is working. Yoo Ja explains it's not about the money but the satisfaction from being employed.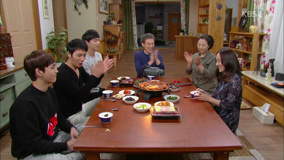 Sanok… she's still mad, keep yelling at her husband. Hyeong Kyu promises to help Hyung Soon if Chae Ri's family files a charge against him, making Sanok brags about her lawyer golden child. While Jin Ae reminds everyone about Hoon Jae who carried unconscious Dong Chool to the hospital earlier. It's bragging time 🙂 Hoon Jae (Lee Sang Woo, pls wear more sexy V neck t-shirt like this :D) then tells the great news about Jin Ae's promotion in which Sanok believes her CEO really likes her. Which isn't true sadly. Jin Ae just wants dad to be healthy, that's all that matters for her.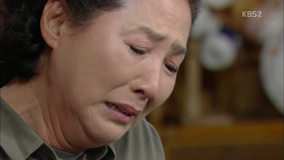 Dong Chool is very proud Jin Ae finally gets the job she's dreamed of, they only need to worry about Hyung Soon now. But Sanok snaps at him to take care of himself because she was worried he collapsed like that. He coolly replies (this man who keeps causing trouble) can go away in a flash so his wife can have a fresh start with a new man like she's always wanted. But Sanok tearfully yells out for him to leave (the room) now! You said the wrong thing, Dong Chool yaa. She loves him so much that she's really scared of losing him.

Two angry parents bump into each other in the bar so they have a 'lil chit chat after Young Sun allows Cheol Woong to sit next to her. She needs someone to talk to, so does he. Both experience the same loneliness and frustration due to their children. He brings up the thing he really wanted to ask & apologize to her – the sudden phone call from tearful Young Sun years ago but he quickly hang up because his mom was really sick. He apologizes for abruptly hang up on her. She reveals the problem (that time) was resolved well. When asked if she's been having a hard time living by herself all these times, she refuses to answer.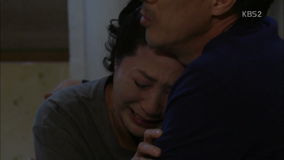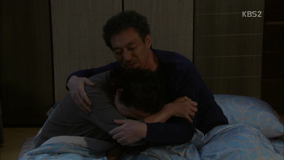 Sanok tearfully reminds her husband that there're things he can say and can't say as joke. What he said earlier wasn't a joke for her as she can't imagine a world without him! How will she live and breathe alone? It'll be a world without any joy nor hope. Dong Chool didn't realize his wife was really shocked and worried, she was! She was scared he'd leave her abruptly. :'( He sweetly kisses her forehead as she breaks down in tears, apologizes that his inadequateness keeps worrying her.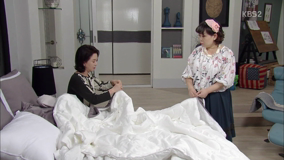 Nam Sook put more salt on Young Sun's wounds as she reminds her that her own son stood her down for Jin Ae's family. But Young Sun refuses to accept defeat. She tells Nam Sook to bring a nice comforter for Hoon Jae because she doesn't want to meet Jin Ae & her family again.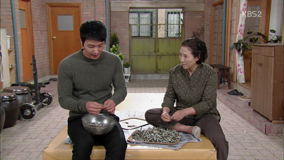 Today is census survey day and although Hoon Jae's registered residential address is not Lee Dong Chool's house but he's allowed to take part this survey. While everyone else's busy or resting, he's helping his future MIL. It gives him a chance to talk about what happened with Dong Chool yesterday. It's normal to be irritated and angry, normal reaction when they're really upset & worried. As Hoon Jae squats down to pick up anchovies he accidentally knocked over, Sanok who can't resist his sexy strong butt, smacks it. She laughs, agrees with Sang Hyeok's duck-butt nickname 😀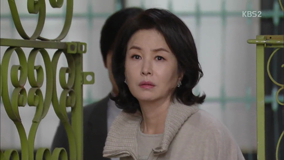 Hoon Jae butt-dances in front of Sanok as his butt made her laugh earlier 🙂 But he doesn't realize his mom has been watching over this silliness cuteness from the front gate. Not only she brought Hoon Jae's comforter, she also put it in his room – ignoring Sanok who tells her that they also have warm cotton comforter here.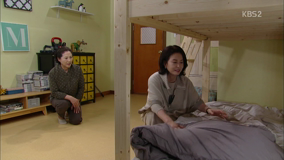 Sanok and Dong Chool gratefully thank her for promoting Jin Ae to the planning team. But the atmosphere changes after Dong Chool accidentally blurts out about their children's special relationship. It's clear to them now that Young Sun doesn't like Jin Ae as her son's girlfriend as she points out their relationship is strictly business r/s. Sanok apologizes for making their own assumptions.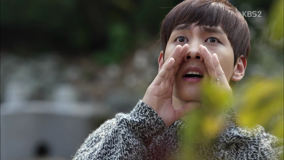 Our Romeo & Juliet couple finally has a chance to meet today after Hyung Soon spots Cheol Woong and his mother leaving the house. He sneaks in when the guards are distracted by the maid ajumma but unfortunately the house is locked and Chae Ri can't unlock from inside as she doesn't know the passcode. Fortunately the maid ajumma needs to go for a grocery shopping so Hyung Soon calls out Chae Ri's name outside her room. OMG it's like a prince secretly meeting with his princess who's locked in her tower. I love this couple sooo much.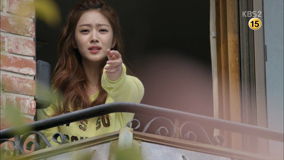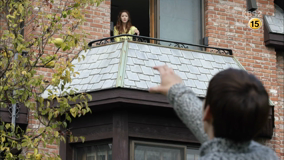 Both of them miss each other so much :'( Hyung Soon tells gaunt Chae Ri to take a good care of herself, don't get sick like last time. He knows his mother misses her too although she doesn't blatantly says it herself. He wants Chae Ri to endure well, listen to her father well. She wants Hyung Soon to do well himself & get a job. No matter what, even though they can't physically be together nor see each other, they love each other so much.
Jin Ae positively vows to earn more brownie points from Hoon Jae's mother despite everything what happened and the ill treatment she received.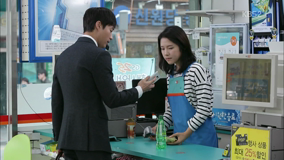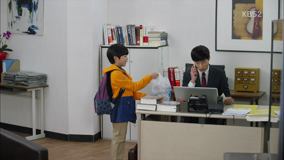 Hyeong Kyu uses the present he got from Kim San (voucher to buy a bread) then he returns it with 10 chocolate breads. Cute cute 🙂 Kim San uses it straight away, he brings all 10 breads to Hyeong Kyu's office. But he still wants his favorite jajangmyeon so kind-hearted Hyeong Kyu buys it for him and he eats it there while waiting for his mom to return from the court. While he's enjoying his jajangmyeon, Hyeong Kyu asks about his father & if he's a doctor. Kim San's expression changes.
Suddenly, someone knocks on the door. It's the doctor aka Kim San's dad!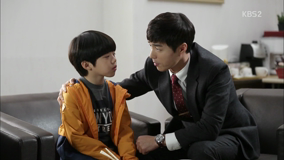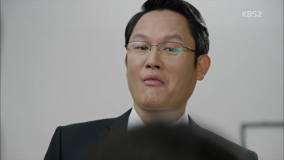 Kim San looks really unsettled. When he chokes, Hyeong Kyu rushes to him, ignoring his VVIP client who's staring at them creepily. He asks if Kim San knows this director. Gwang Ryeol laughs, asking in intimidating tone that he just looks like someone he knows. Kim San nods then grabs his bag, wanting to leave as soon as he possibly can. Hyeong Kyu doesn't want Kim San to leave alone, so he politely tells his VVIP client to leave as this child is his first priority.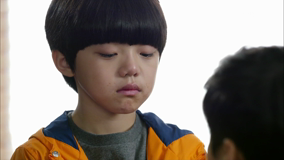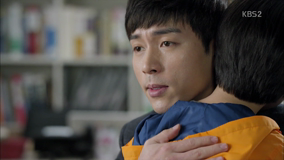 After he leaves, Hyeong Kyu looks at Kim San in the eye and asks if he's his dad. He nods. OMG poor boy was really scared he peed on his pants 🙁 Hyeong Kyu hugs the scared traumatized boy, assuring him everything's okay (just like what he did to Hye Joo).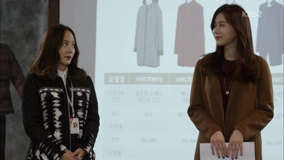 A new employee keeps cutting on Jin Ae's presentation, criticizing her for not knowing anything about fashion planning. Hwang Young Sun then introduces the new employee as HS Fashion Planning Team Leader, Shin Yoo Hee! Her credentials are perfect for Young Sun, she studied fashion design & business admin in New York and has impressive work experience at fashion houses under her belt.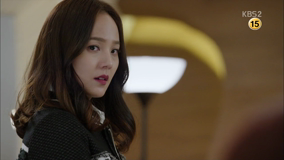 Yoo Hee hugs her omoni, cheekily asks her to put many good words to her own mother after the great introduction she made earlier. In front of Jin Ae, they give the vibe of a perfect daughter&mother – two bitchy women who look down on Jin Ae. Then Yoo Hee asks Young Sun if she can call oppa Hoon Jae because he always comes whenever she calls no matter how busy he is. Young Sun can feel Jin Ae's jealousy, she's smiling in joy! Unfortunately, Hoon Jae doesn't recognize Yoo Hee's voice. lol.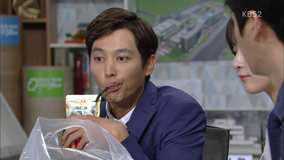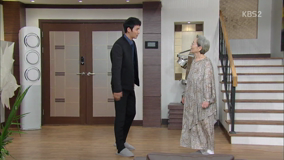 Hoon Jae puts his hands up to go to their President's house to do some work today. Sang Hyeok is a bit suspicious but he let him go because everyone else in the team is busy. His expression cracks me up 😀
Grandma can see the resemblance between Hoon Jae and her son. As she's making some juice for him, Chae Ri begs Hoon Jae to help her meeting Hyung Soon so he makes excuses he needs to grab his tools in his car. Grandma unlocks the front door for him.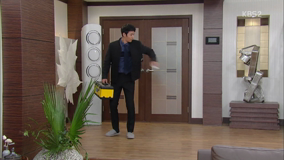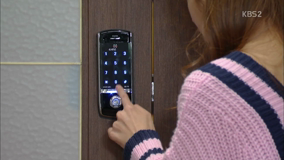 He memorizes the passcode, writes it down on a piece of paper then throws it on his way in. Chae Ri quickly grabs it to sneak out through the garage!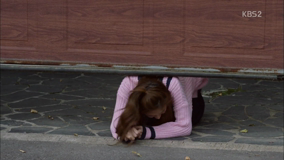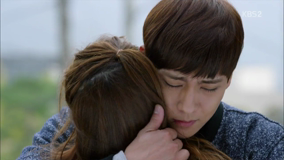 Do they live close-by though? Because Hyung Soon has just arrived after running from his house. The Romeo & Juliet couple finally can hug each other again. Chae Ri proposes to run away anywhere, as long as they can stay together. He agrees! Awwww…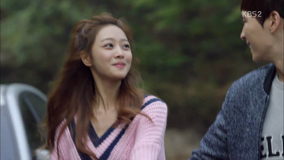 He holds her hands then they run away to… the freedom land 🙂
Comments
Lee Hyung Soon and Jang Chae Ri are the example of young innocent couples who're crazily in love. They don't calculate nor making any unfair judgement, the only thing on their mind is their love will conquer everything. I adore their boldness yet I'm worried for their foolishness. Their youth is definitely giving them the advantages but their immaturity towards life is a huge disadvantage. How will they feed themselves if both of them aren't even working? Sure they can live with Hyung Soon's family & help running their side-dish shop but sooner of later they need to step out of this comfort zone to make their own living. With Cheol Woong's monopoly, running away isn't the wisest choice.
Dong Chool's sudden collapse serves as a wake up call for himself, his wife & his family that life is very fragile and unpredictable. Despite her constant nagging, Sanok experiences the heartache she's never felt before seeing her husband laying unconsciously in the hospital bed. Her reaction is very apt – worries turn into anger & frustration but she suppresses her worries herself, unable to tell her husband how much he really means for her until his simple simple joke triggered her to break down & confess everything. Couples, especially couples with grown-up children know they can't avoid death. But… the possibility of losing our better-half is very dreading – nobody wants it to happen, neither does Sanok. This reality of life brought tears to my eyes, I bawled like crazy watching this scene. I'm relieved Sanok could stop being strong in front of her husband (who's not lacking anything at all imho).
Another "strong" mom refuses to take off her "I'm strong" mask as she continues with her annoying bullying. I get it she worked really hard to raise her handsome son alone, but it doesn't give her any right to dictate & control Hoon Jae's life. Her childishness is clearly shown through the way she talked (and looked down) to Jin Ae in front of her parents and for bringing Shin Yoo Hee to shake her son's relationship. Young Sun is not the cool mom she's trying to sell on her book. She's a jealous childish uncool mom. Not surprisingly, her attitude is the perfect match with Cheol Woong's attitude. His confrontation with Chae Ri shows how ignorant he is. If he really loves his daughter, he should put her happiness above his selfish happiness because what's matter the most is her happiness not how rich / well educated her future husband is.
Hyeong Kyu continues to impress me with how welcoming and tender he is with emotionally traumatized Hye Joo and Kim San. Dong Chool passes on his sweetness to his eldest son 🙂 The way he reaches out & protect this mother & son give me a butterfly on my tummy.