All About My Mom Episode 12 Brief Recap
September 22, 2015
|
Recap
Nobody is perfect in this world. We all have a secret, we all have a scar. Sometimes, a reassuring comforting hug and sincere encouragement is enough to put a smile on our face & to remind us that we're not alone. Our OTP gradually depend on each other while this episode marks the start of Hoon Jae and his future brother-in-law Hyung Soon's bromance. 🙂
Episode 12 Brief Recap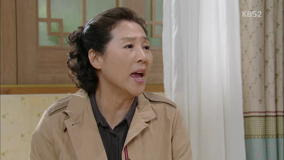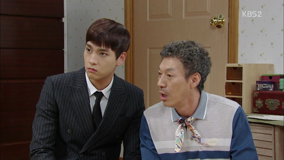 Sanok wants her son to tell her the truth and break up with Chae Ri ASAP especially because he's now employed at a great company so nothing he should be ashamed of. Both Dong Chool and Hyung Soon are curious how did mom find out about his relationship, she didn't see him and Chae Ri on the street, right? Well she did! But Sanok can't tell the truth to her family either knowing they're against her working at someone else's house.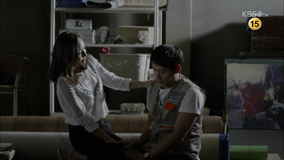 It's a relieved Hoon Jae is feeling better after a comforting hug & whistle from Jin Ae. A stranger kidnapped & locked him in the basement for days, leaving him with a scar. His mom was very worried back then which explains why she doesn't want him to live apart from her. Jin Ae points out everyone has at least one scar, whether it's small or big. She's also full of scars.

Young Sun returns from her weekend trip because one of her employee's father passed away. When she sees Hoon Design's car outside, she excitedly goes upstairs to see her son but he's not there. He isn't picking up his phone either (because he left it in his car). The house is eerily quite although someone is supposed to be working in the basement so she goes downstairs to check, surprised to see the door is blocked with flooring materials. While Jin Ae is happy her CEO is here to unlock the door, Hoon Jae is panicked! He pretends to work, facing the opposite direction so his mom won't see him. Young Sun almost trips on the stairs so she tells both Jin Ae and Mr Engineer to leave the basement. After they leave, he tells Jin Ae to leave the basement first as he's still working there then he sneaks out when she's resting in the kitchen with Young Sun and Nam Sook. To finish the construction job, he sends Ki Tae then he asks Aunt's help to keep this a secret.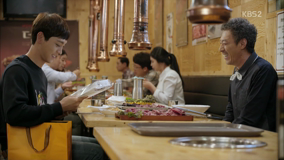 So cute Dong Chool took money he saved to have a date with his son who's just been told by mom to date someone with similar background. He also bought a nice shirt for his youngest son, so sweet. Dad advises Hyung Soon to tell the truth to Chae Ri sincerely, she will most likely accept his apology. Hyung Soon is trying to tell dad about his job but after seeing how excited Dad is… he decides to continue lying. He never finds the right timing.
Meanwhile, Hyeong Kyu offers his help to be Hoon Jae's legal counsel whenever he needs it as he slyly asks to have a meal with his mom, President Hwang Young Sun.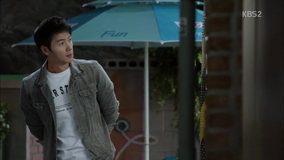 Hoon Jae is smiling in relieve when Jin Ae walks pass him without realizing a handsome man has been anxiously waiting for her. He feels bad for abruptly left her yet he's also grateful for what she did to him earlier. He's here because he wants to protect Jin Ae from assailants, but this neighborhood is safe so don't worry Hoon Jae ya. 😀 He then lean in to … (kiss her pls :D) pick her fallen eyelash.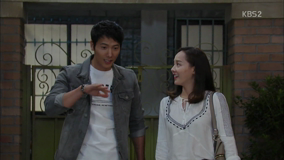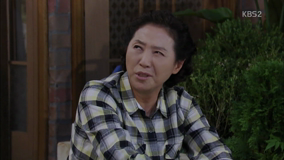 Sanok is curious why these two guys are always coming home together, as usual Jin Ae mentions they bumped into each other outside. Mom points out Mr Fix is a nice man but not a husband material (most likely because he's the only son of a single mother, exactly like Dong Chool). On the contrary, Hyeong Kyu surprisingly supports her friendship with Hoon Jae because he's a kind man.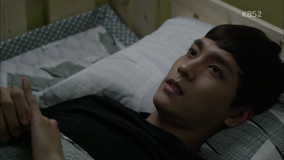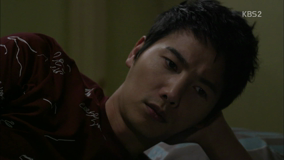 It's bromance time! Hyung Soon confesses to Hoon Jae that he doesn't have enough courage to tell the truth because she may leave him. Hoon Jae advises that if she ends up leaving him after he tells the truth then she doesn't genuinely like him. Spot on! But his own advise makes him think about his own lies too. He also doesn't have the courage to confess who he really is to Jin Ae.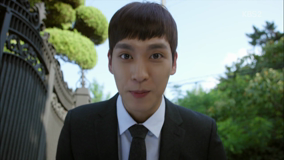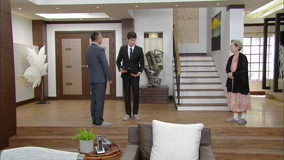 Hyung Soon doesn't want to disappoint his family and himself who went through hell securing this employment so he vows to do well! The next day, he comes to Cheol Woong's house with full confidence, let's work hard chauffeur Lee Hyung Soon!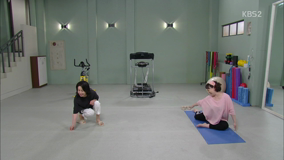 Nam Sook is a blabbermouth, despite vowing to keep Hoon Jae's secret, she blurts out someone from his company worked on Young Sun's basement. Curious Young Sun calls her son then asks Jin Ae, trying to find out how did she find Hoon Design out of many other construction companies out there. Jin Ae replies despite it's a small company, it fits well with what Young Sun needed.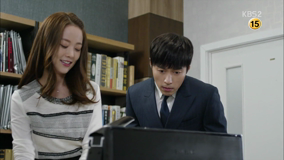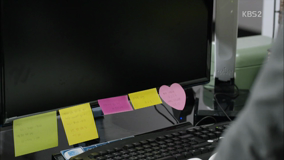 Hye Joo has done her homework, she's studying more than Hyeong Kyu expected so he's impressed. He reminds her that confidentiality is incredibly important in this kind of business, she cannot have any notes (incl most important pass code) on her desk. She put post-it notes on her desk because she doesn't have a great memory. While Hyeong Kyu is out of office and Hye Joo is making coffee for Joon Yeong, this jerk sees the pass code on Hye Joo's desk!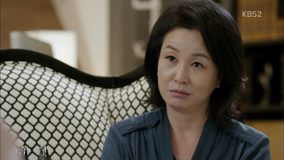 Jin Ae doesn't want to live like her mom, she wants to be a successful career woman so she can't be distracted with her own feelings and man. Young Sun understands her well because it's exactly what she experienced in the past but she advises confused Jin Ae to follow her heart so there'll be no regret. It's okay to like and date a man freely, Jin Ae ya.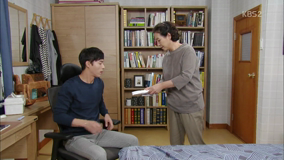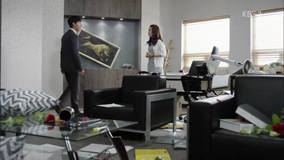 Sanok hands money and list of offices to Hyeong Kyu who insists he'll take care this himself. The next morning, he finds out someone ransacked his office, took important documents Ji Eun gave him from the security safe box! Hye Joo locked the office before she left yesterday so who did it?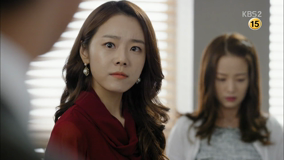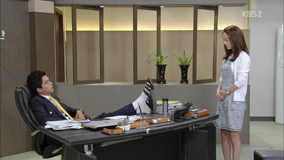 It's Song Joon Yeong! Hye Joo belatedly tells Hyeong Kyu that this jerk came yesterday. From Ji Eun, Hyeong Kyu belatedly finds out the woman she recommended couldn't make it so he mistakenly hired the wrong person. Bitchy Ji Eun mocks Hye Joo for her incompetence and fires her right on the spot. Knowing it was her fault, naive Hye Joo confronts Joon Yeong, begging him to return the document. She wants to try her hardest despite her effort may be in vain. Hyeong Kyu arrives at Joon Yeong's office, confidently points out he can still win.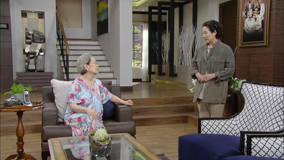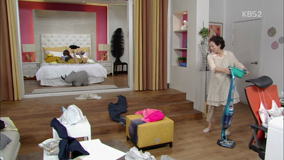 Sanok's knee pain flared up last night but she insists to go to sauna today (of course lying because she's going to Cheol Woong's house). The housekeeper abruptly quit so grandma asks her to be the housekeeper with double pay and three months pay in advance. For Hyeong Kyu's sake, she agrees. She goes to Chae Ri's room to clean it up, it's very very messy. She's wondering why her son really likes her and vice-versa. Chae Ri points out she doesn't care about her boyfriend's good background nor his job because she loves him as who he is. Even if he comes from poor family & they live without any electricity, she's fine. If her family is against him, she won't leave him. Are you sure about this, Chae Ri?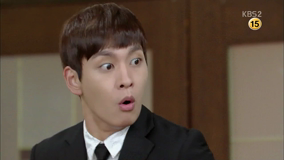 The moment of truth! Cheol Woong comes home early today while Sanok is stil there. Both Hyung Soon and Sanok are shocked to see each other! They decide to keep each other's secrets (for now). Sanok tells Hyung Soon to leave the house before Chae Ri sees him.
Maybe because he really misses her, he blurts out I miss you too when Chae Ri calls saying she misses him.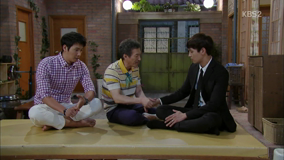 Sanok can't hide the secret from her husband because she's disappointed her son is now working as a chauffeur. After experiencing countless rejections & heartbreaks, Hyung Soon wants to do his best despite chauffeur isn't his dream job. His goal now is to secure a permanent employment in this company. But for Sanok, the biggest problem is… Chae Ri. Based on Hyung Soon's reaction, clearly he doesn't know Chae Ri is his boss' daughter so she tells him to quit. He threatens to tell mom's secret too but Sanok tells him to keep his mouth shut because the family will faint from shock again.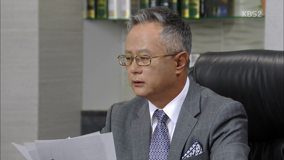 Hoon Jae loses the penthouse contract to Cheol Woong's company. They've also lost their current project and they can't get another loan so how will they pay the workers & materials which are due at the end of this week? Hoon Design is in a very vulnerable position.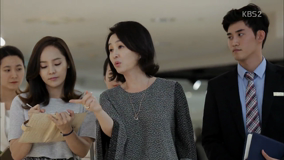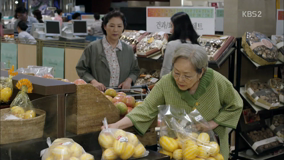 Jin Ae is going through the competitors' shops in the shopping mall with Young Sun. In the same mall, Sanok accompanies grandma for her Chuseok groceries shopping. As the house's housekeeper and side-dish ajumma, Sanok has to help grandma with Chuseok preparation & cooking. She clearly didn't think too far ahead, didn't realize Chuseok is just around the corner.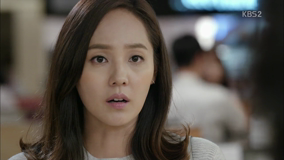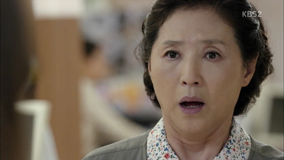 As they pay the groceries, two people are walking towards them. They're Young Sun & Jin Ae.
It's inevitable that they run into each other. Jin Ae is shocked to see mom carrying someone else's groceries bags while grandma is surprised to meet Young Sun here.
Comment
The moments of truth. After playing countless rounds of cat & mouse game, Sanok and Hyung Soon can't keep their secrets anymore. Hyung Soon will definitely keep his mom's secret but Jin Ae definitely won't. She really loves her mom although they consistently arguing with each other. Her mother's health comes first, Jin Ae will never let Sanok to work as a housekeeper again. Drag mom home, Jin Ae ya. Your mother works tirelessly for your ungrateful older brother!
I'm glad the family knows about Hyung Soon's job because it took a chunk of burden from his shoulder. Kuddos to Dong Chool, Jin Ae and Hoon Jae for supporting him, most people start from something small (which looks insignificant). He's working to gain experience, to prove he's a reliable & trustworthy employee who's worthy to be employed permanently. He has a good spirit & right attitude towards his job but not to his own girlfriend. Chae Ri's confession is sweet but unrealistic for someone who's been spoiled all her life. Not sure if she can accept Hyung Soon as who he is like she said when she treated her housekeeper without any respect. Time will tell.
It's understandable Hwang Young Sun keeps her son close by her side after Cheol Woong's words which left a big scar on her life. Hoon Jae's kidnapping made it worse. Fortunately Hoon Jae isn't a mommy boy so their mother and son dynamic is fun to watch. It's awesome she allows and respects her son's choices althouh as a mom, she puts her guards up everytime she feels her son is acting suspiciously. She's a loving caring mom but sometimes she butts into her son's life too much that's why Hoon Jae has no choice but to continue lying. He knows he's doing the wrong thing but he needs to tell mom and Jin Ae the truth before it's too late. Don't hurt them more than you make them smile, Hoon Jae.