All About My Mom Episode 14 Brief Recap
September 29, 2015
|
Recap
So many feels this episode. This drama is cruising nicely as a heartwarming & comforting family drama without makjang craziness. It tugs my heart to see Jin Ae's overflowing love towards her mother, a filial daughter who's trying so hard to win her mother's heart not knowing how proud Sanok is to see her daughter grows up into a kind-hearted woman. Their relationship is gradually getting better as Jin Ae continues to put in a lot of effort to show how much she loves her mother and her maternal grandmother.
Episode 14 Brief Recap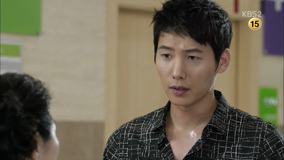 The OTP took Sanok to hospital where the doctor suggested her to be hospitalized because she pushed herself too hard. Stubbornly she refuses, wanting to go home but finally she gives in feeling sorry for these two busy people who took time out to piggyback her and got her out of Cheol Woong's house.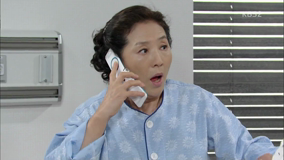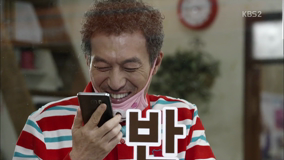 At the side-dish shop, her loving husband cutely flirts to the customers who're wondering why they haven't seen Sanok lately before he gazes lovingly, missing his dear wife. He calls his wife who tells she won't be home tonight as she's really busy because the night person suddenly can't come. He lovingly tells her, I love you.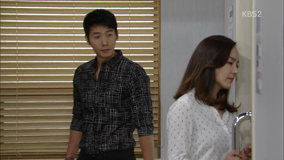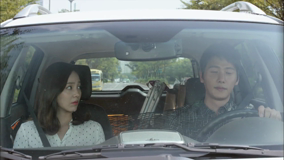 Hoon Jae was worried for Sanok and he knows Jin Ae is upset, that's why he came. Before they leave, Jin Ae checks on her mom who's peacefully sleeping. She's at peace knowing her mother is safe now. On the way back to her office, Hoon Jae finally tells her about his company, he hesitated at first because they don't have any special relationship but Jin Ae points out they're friends who support & comfort each other… as friends. Please step out of this friendzone, Hoon Jae & Jin Ae yaaa…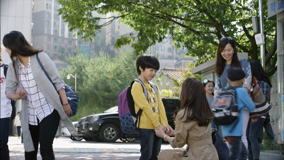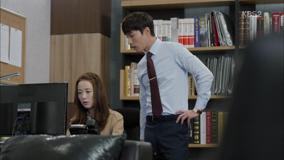 Kim San is a great son who defends his mother whenever she needs it. He boldly lies that his busy dad is working at a hospital in the USA so he never comes to his school. Hyeong Kyu needs Hye Joo's computer password, cannily she dashes to his office to unlock it because she can't give the password over the phone. Cutie Kim San think his effort wasn't in vain. The choco-ahjussi lawyer called his mom, yes! 😀 Clueless Hye Joo can't remember the password, she only remembers Lawyer ppoong (ah that's why she couldn't tell him on the phone). But after several tries, she's stuck! Hyeong Kyu takes over and unlocks it with only one try. He tells her it's lawyer ppong ^∀^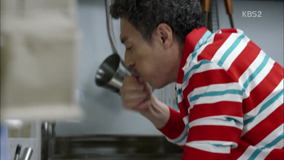 Jin Ae is working overtime due to upcoming Chuseok holiday so she can't visit her mother at the hospital. Hyung Soon is also busy so she calls her mother who lies that she's still resting in hospital! She discharged herself, goes straight to her side-dish shop where her husband almost burn the dishes. Dong Chool is so happy to have his wife back.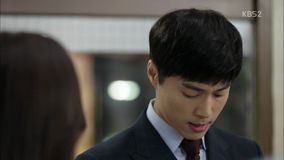 After wrapping up her work, Jin Ae goes to the hospital but her mom isn't there. Upset & furious, she blurts out to her oppa that the reason their mom worked as a housemaid and her knee pain came back is because of him! Dong Chool looks devastated 🙁 Hyeong Kyu apologizes for being incompetent, for making his mother suffers and in pain. He's truly sorry for his mom.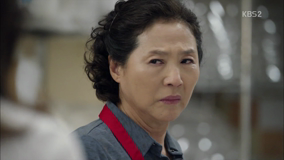 Jin Ae is really upset everything she did to her mom isn't good enough, she only cares about her golden child! She was worried sick all day long, she came to her workplace to pick her up & took her to hospital but look what mom did to her! She doesn't even want to see her own daughter, you're crossing the line Sanok. 🙁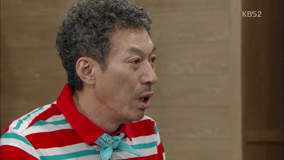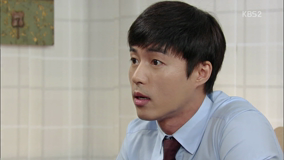 As a mother, Sanok would never sit still if her golden child is in trouble. Hyeong Kyu should know it! So why didn't he tell his dad about his hardship? Arrogant Hyeong Kyu asks dad, so what would you've done if you knew? You'd make things worse. Wow you're rude, Hyeong Kyu. Dad may be useless but you should never hurt your dad like that. He only wants to help and he's feeling sorry for his wife.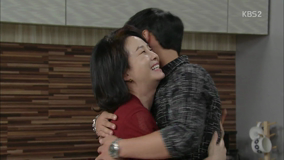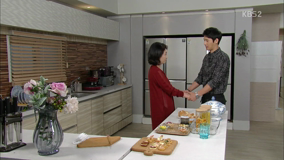 Hoon Jae is having a hard time so he returns home tonight. Young Sun is so happy to see her son again, she prepares canapes for her sweet son who hugs her as soon as he arrives. Her gut feeling tells her something's wrong.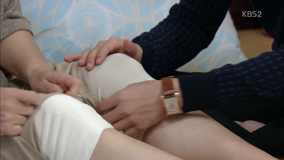 Hyeong Kyu reveals he'll get a new office himself so don't worry Dad & Mom. He chokes back his tears as he gently checks mom's swelling knees as Sanok assures him it's better now. She then praises Mr Fix It for carrying her on his back after Hyung Soon told him everything. It makes Hyeong Kyu feels bad, he's the only one who barely knows anything about his mom.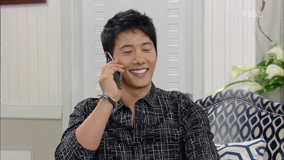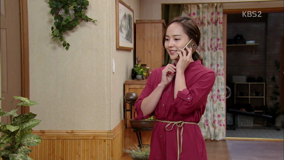 Our OTP is adorable. Jin Ae really needs Hoon Jae tonight but this cheeky handsome man reports that he's staying at his mom's place tonight and if Jin Ae doesn't give her permission then he'll run back to her place. So cute.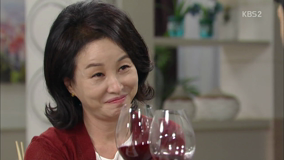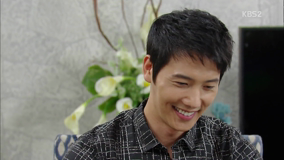 Hoon Jae is sorry for making his mom living alone but Young Sun reveals it's okay, she's now an elegant single 😀 He teases his beautiful mom to meet a nice man to have an elegant date. Young Sun then asks if the woman he's seeing is beautiful too, letting him know what she saw in his car the other night. Based on his sweet reaction, mom knows his son is crazily in love.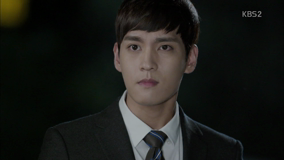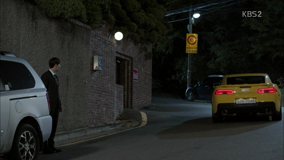 Hyung Soon is wondering why he has to break up with Chae Ri. Because he's a sinner? But is it a sin to like someone? When he sees Chae Ri's car, he convinces himself to tell her the truth now. But he likes her so much he decides to let her car pass by.
\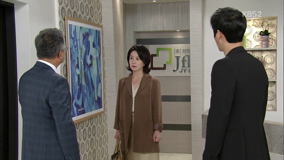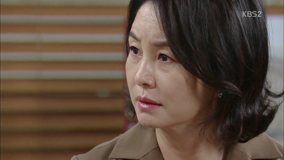 After finding out from Ki Tae about the state of Hoon Design, Young Sun is furious her son pretended nothing happened when he came last night. Hoon Jae assures her he'll be back on his feet again, don't worry! He's ready to start working at JY Group, doesn't matter if he has to start from the bottom again. But look who's here. His mother! Cheol Woong tells her to back off, it's his company. Why can't he touch her son? He's the one who hires his employees!

Hoon Jae begs mom to let him making his own decision so Young Sun threatens that he's no longer her son if he insists working at JY Group!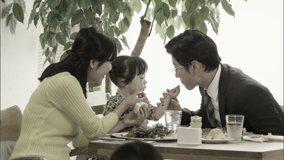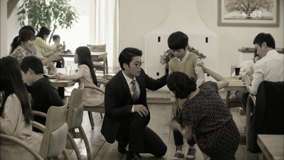 Young Sun recalls the day she and Hoon Jae ran into Cheol Woong. She's jealous to see his happy family, so did Hoon Jae who wanted to have a dad too. She has since erased him from her mind.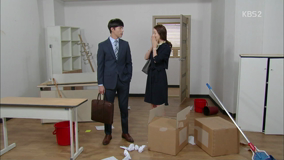 Our STP is naturally getting closer as Hyeong Kyu hires clumsy Hye Joo to work at his new small office ♥‿♥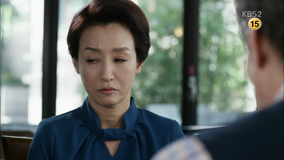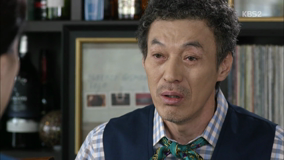 From Yoo Ja, Dong Chool realizes that his wife has suffered a lot because of him, incapable useless jerk (who really loves his wife yet barely can do nothing).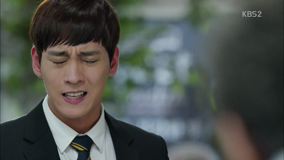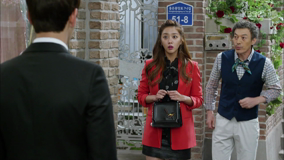 In a shocking twist, Chae Ri decides to visit oppa Jae Min! She overheard him calling the ahjussi "dad" so despite Dad's secret signal, Hyung Soon admits he's his father. Chae Ri notices they look alike so who's Director Shin she met at the restaurant? She naively concludes her oppa has two dads and this ahjussi is his birth father! They treat her with Sanok's side-dish which she believes taste exactly the same as side dishes at her home.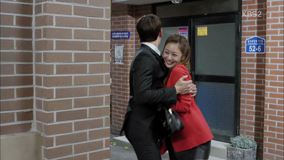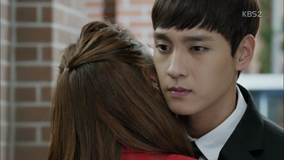 He quickly whisks her away before Sanok arrives. Chae Ri points out she understands even if he has four set of parents! Instead of telling the truth, Hyung Soon promises he'll tell her next time because the timing isn't right.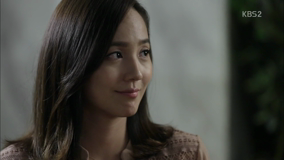 Hoon Jae is finally making his move. He points out he's not Jin Ae's friend (although she keeps saying they're friends). He's closer than a friend, a good person╭( ・ㅂ・)و ̑̑ someone who loves and cares for her family like she does.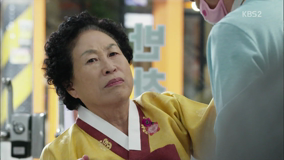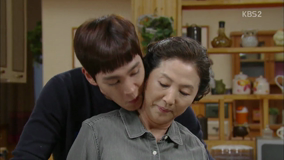 Today is the day before Chuseok which means… Dong Chool's Aunt is coming! Her children prefer to go on holidays without their chronic complainers mom (which is sad but maybe they don't want their mom to ruin their well deserved holiday). Hyung Soon promises to take his mom with him, in which she tells Jin Ae to record his promise 😀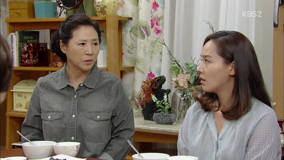 Great Aunt complains about everything. She asks why Jin Ae is still single, she replies because she's worried meeting a mother-in-law like her Great Aunt. Spill the bean, Jin Ae ya! She even boldly requests Great Aunt to stop coming here. Isn't she tired repeating the same thing every time she comes here? Sanok was helpless against her late mother-in-law and now she's helpless against Great Aunt, please give her a break! What did she do wrong? Great Aunt berates that Sanok almost killed Hyeong Kyu just to earn little bit of money she left her son alone. Then Great Aunt blames Jin Ae! So that's what happened.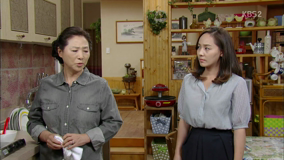 Sanok advises that if Great Aunt wants to be respected as elder, she should know when to shut her mouth to keep a secret and when to say something. Great Aunt cries out it's unfair her family mistreats her. Jin Ae is wondering what really happened with oppa Hyeong Kyu but Sanok refuses to tell her. Great Aunt maybe annoying but it was really awful when Sanok's MIL and her sister were still alive, Sanok worked to avoid them. Jin Ae reminds her mom tomorrow is her maternal grandma's death but Sanok never does memorial for her own mother. It's sad. She orders Jin Ae to apologize for being disrespectful earlier. Tearfully, Sanok remembers her late mother. 🙁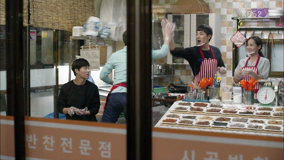 Because it's a Chuseok holiday, the kids are helping their parents at the side-dish shop. But look who's here! The eldest son Hyeong Kyu who never came to help, surprises his family. Dong Chool feels like he's really rich to have all his three children helping out.

Great Aunt continues criticizing Sanok who's making her husband working at the store while she's resting at home & playing games with her. Well, her knees are swelling and she's in pain, Great Aunt! Jin Ae and Dong Chool don't know what really happened with Hyeong Kyu, Sanok asks Great Aunt to keep it a secret and for not saying anything to Hyeong Kyu. She's blessed to have Jin Ae in her life but of course her golden child takes the crown for being too precious. Great Aunt is happy to see Jin Ae looking so proud & happy.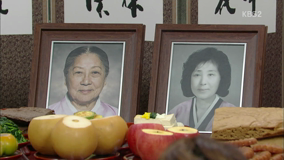 Jin Ae wants the family to memorialize her maternal grandmother's death as well so she boldly put her picture and her favorite food barley rice cake on the table. She's also their ancestor. Hyeong Kyu and Dong Chool concur.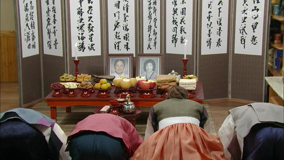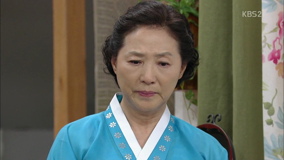 Sanok is touched seeing her family paying respect to her mother, something they've never done before.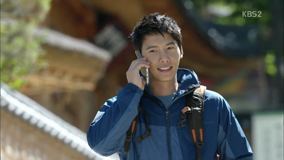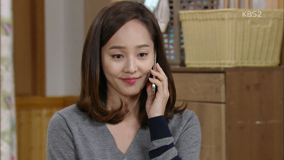 Our OTP is spending Chuseok separately. After his mom refuses to see Hoon Jae this Chuseok, he went to the mountain to clear his mind. He sweetly tells her he misses her, is she missing him too? She only replies, please come back safely.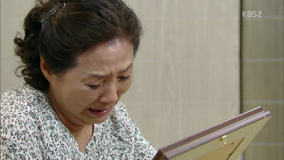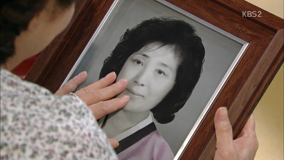 Most likely Sanok couldn't memorialize her mother's death anniversary because of her in-laws, it's heartbreaking to see her apologizing to her late mother 🙁 She thanks her for looking after her children although she couldn't bear to see her face.
She recalls that her late mother thought barley rice cake was the best food during their poverty. She really misses her mother.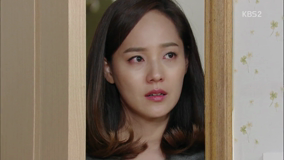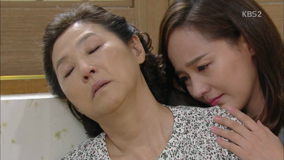 Jin Ae quietly put her head on her mother's shoulder as Sanok sleeps cradling her mother's picture on her lap. A very touching lovely mother & daughter's moment. How I wish Sanok is awake to see her daughter's overflowing love for her.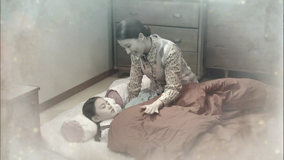 Flashback to Sanok's late mother sweetly caressed her daughter's face, sang her a lullaby.
Comment
I'm not crying, I'm not (ಥ﹏ಥ) As a daughter herself, Jin Ae knows her mother would've love to memorialize her mother's death anniversary every year but she never did it so out of guiltiness, she couldn't bear to see her late mother's picture again. Most likely her in-laws forbade her to pay respect to her late mother, maybe because of the crazy level thing that many noble families annoyingly believe. Jin Ae's free spirit and boldness seem disrespectful to the elders but she did it because she loves her mother and grandmother. Thank you Jin Ae for honoring your ancestors! Rich or poor, noble family or not, they're still her ancestors and deserve to be respected.
There're two noble families in this drama who hold very similar strong principle but with different result because their sons chose the opposite paths. Dong Chool chose the love of his life Sanok despite his family's opposition, making Sanok's life incredibly difficult as she continually gets scolded and criticized by his family. His wishy-washy personality turns him into a naive husband & father. He's not useless, he's just clueless. Maybe because he grew up rich so he can't stand up on his own. Bless his pure heart, his sincerity will help him to change into a better husband & father.
Cheol Woong on the other hand, wasn't bold enough to go against his aristocrat mother so he chose his mother over Young Sun. It broke their hearts but it spared Young Sun from her bad-tempered MIL and let her to spread her wings to climb up the ladder to become a respected CEO & author. These two men's choices have its own pros and cons, they indirectly turned Sanok and Young Sun's life to the worse or to the better. Depending on which sides and perspectives they look at. Sanok has adoring husband who loves her with the price of dealing with bad-tempered in-laws while Young Sun painfully split up with the love of her life but she didn't have to deal with annoying in-laws. Which one will you choose if you're in their situation? It's a dilemma, isn't it? It's a tough choice. That's why Jin Ae chooses to stay single. But with Hoon Jae starts to make his move, will they step out of the friendzone and start dating? 😀