All About My Mom Episode 17 Brief Recap
An emotionally draining episode. Sanok continues to drive Jin Ae insane with her "greatest husband" criteria, forgetting the fact that she's meddling into her own daughter's life. She's too traumatized with her own married life and her own regret for not listening to her own mother's advice that she pushes her own perspective & opinion to Jin Ae. It's understandable she doesn't want her own daughter to end up like her, it's a mother's heart & love. But time has changed so Sanok should trust Jin Ae's heart and judgement. She's a grown up adult who knows what's best for her. Meanwhile, Hyeong Kyu's love for money is once again showcased this episode but we'll see his softer side towards Hye Joo. After painfully trying to hurt and forget Hyung Soon, Chae Ri belatedly finds his confession letter.
Episode 17 Brief Recap

Seriously Sanok, please give your daughter a chance to explain, she's a human not a robot who has to follow your order! And please listen carefully! Jin Ae's explanation that they have feelings for each other doesn't make sense (for her). Meanwhile, Hoon Jae grins after hearing Jin Ae's confession that she's going to date him. Yay! As for the third party aka Sang Hyeok, please don't meddle into someone else's business. Sanok yells at her daughter who points out that it's not she will marry him tomorrow, they're only dating! And marriage hasn't even crossed her mind. Well her answer gives a glimmering hope to Sang Hyeok.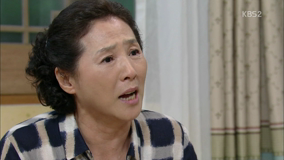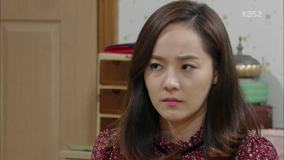 Sanok is still thinking the old-fashioned way, she prefer Jin Ae to date someone she'll marry. Not playing around with many men, breaking up with them if things don't work. Jin Ae argues they're no longer living in Joseon era hence she should have freedom to date whoever she wants regardless if she's going to marry him or not. Dong Chool is on his daughter's side, defending a good man Hoon Jae. Sanok gives her ultimatum that her daughter isn't allowed to date Mr Fix It. That's it! Her daughter argues that it's her life so she can make her own decision, please stay out of it, mom. In the yard, two men are anxiously listening to the arguments. Unfortunately only one of them will win Jin Ae's heart. Sanok promises Sang Hyeok she'll do anything she can to win her daughter's heart.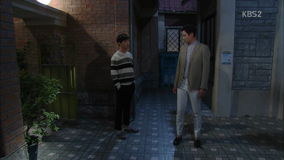 Hoon Jae kneels down in front of Sanok who bluntly orders him to leave… now! He promises he won't make Jin Ae suffer even though he's the only son of a widowed mother, moreover, his mother is unlike Sanok's MIL. Dong Chool points out that not all MILs are like Sanok's MIL. Anyway, Sanok begs Hoon Jae to understand her feeling & heart that he's not the right husband material for her daughter although he's a great guy. Hoon Jae understands her well but he begs her for not kicking him out because he has nowhere else to go.
Hyeong Kyu who knows Sang Hyeok's dating history (and Hoon Jae's family background) is clearly rooting for Hoon Jae too, Sang Hyeok replies that his friend who likes connection should root for him as his family's connection is pretty impressive.

Setting him straight, Jin Ae confesses to Sang Hyeok that she likes Hoon Jae! He understands her but her confession fires up his fighting spirit, he'll work his hardest to make her heart sway back to him because (according to him), he's way better than that Duck-Butt. She requests himi to stop calling Hoon Jae Butt-Duck because he has a name.
Sweetheart Hyung Soon cheers his future B-I-L who vows to win Sanok's heart, starting from tomorrow. It's gonna be tough but hey life is tough so bear with it and you'll find the rainbow at the end of your rough journey. Hyung Soon and Chae Ri, you two will find your happiness too. At least now both of you know the truth albeit it's painful.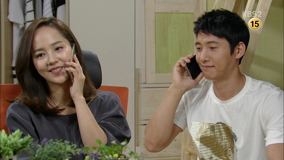 Because Jin Ae isn't allowed to see Hoon Jae, she locks her room and calls him. He thanks her for not letting him go, cheekily teases his girlfriend as they're officially dating now. To celebrate and thank his girlfriend, he (bashfully) confesses his love, Jin Ae ya I love you.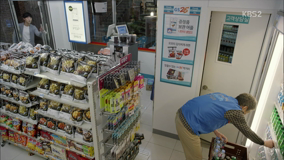 Ninja Dong Chool ensures his wife is fast asleep before he goes to work. But tonight, she isn't sleeping as she wants to know what he's been up too lately. Her heart aches seeing her husband working so hard, worried his back pain will flare up. Just before she's going to drag him out, Hyeong Kyu stops her, advising mom to give Dad a chance to make money on his own. Let's trust him, mom.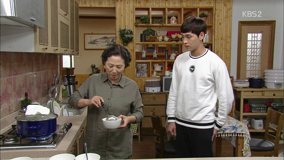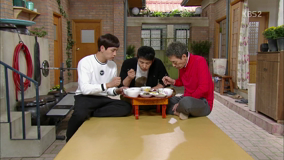 The next morning, Sanok cooks Chueotang for her hard-working husband. Hyung Soon realizes mom found out about Dad's convenience store's job, so it seems like Jin Ae is the only one who doesn't know about Dad's graveyard job. Because Hoon Jae is merely a lodger (for Sanok), he's told to eat in the yard. He sends a cute signal to Jin Ae, assuring her it's okay but Sanok who apparently can hear and see everything, scolds him for sending a signal to her daughter, ordering him to stop doing this so he promises he won't do it again. Cutie Hyung Soon joins his roommate eating his breakfast in the yard. Then, Dong Chool also joins the boys. Bromance overload, heartwarming to see three men eating together in the yard.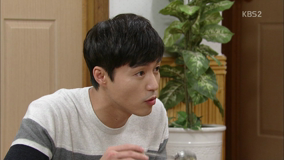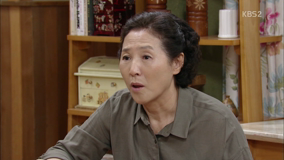 Sanok believes it's best to keep Hoon Jae staying at their place so she can be a human CCTV to watch over Hoon Jae and Jin Ae. Mom is insane! She's speechless when Hyeong Kyu defends Hoon Jae too (because of his family's background), telling mom that she'll never regret having Hoon Jae as her son-in-law.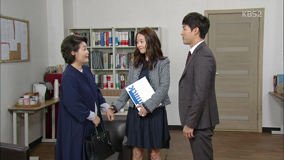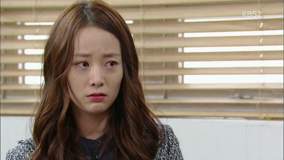 The ajumma Hye Joo comforted in front the court house came to Hyeong Kyu's office for her divorce case but unfortunately her winning odds is very slim so he refuses to take her case. Hye Joo argues it's his job to defend helpless people who've been wronged but he explains he's not running a charity office, She realizes it's because he won't receive a fee if he loses, he's a greedy lawyer. He tells her to tell the ajumma he's busy if she comes again tomorrow, she then yells you're not busy! Yes, he's not. He's been trying hard to find clients but nobody wants to work with him after his fight with his ex-boss.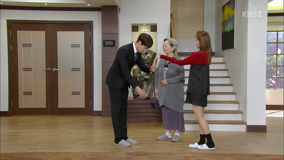 Bitchy Chae Ri orders Hyung Soon to be her personal driver (for the day) to drive her to see Jae Min & treating him like her own servant although she's really hurting inside. It's unbearable to see Chae Ri humiliates Hyung Soon in front of Jae Min. Once Hyung Soon leaves, Jae Min advises heartbroken Chae Ri that time will heal her wound but she yells that he's the worst for conning her too although he knows the truth! She mistakenly assumes that Hyung Soon wouldn't keep lying and hiding if he really liked her.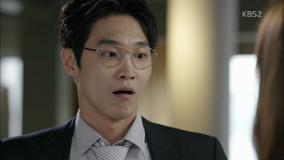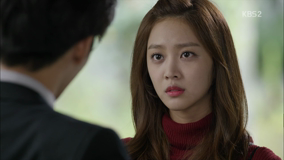 Anyway, she's only using Jae Min so she's leaving. Jae Min is flabbergasted Chae Ri called him just to hurt Hyung Soon. Well, it's her payback after the pain he caused to these two people who happily lived their lives. Clap clap Chae Ri yaaa, you've grown up. She's torn Hyung Soon left although he knows she's sick. Just then, she sees his shadow, she really misses him 🙁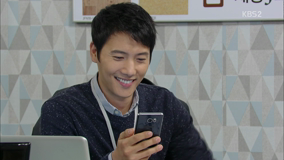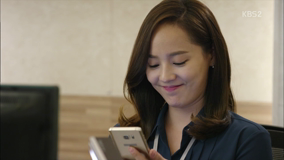 Our OTP is cutely messaging each other, setting up a date for tonight, unaware that their bosses are staring at them. While Young Sun understands what love does to people, jealous boss Sang Hyeok throws bundles of paperwork to him. Annoying jerk. Hoon Jae sends a text to Jin Ae, notifying an emergency situation due to hyena. LOL he calls Sang Hyeok a hyena. Unfortunately, they'll have to cancel their date tonight… again.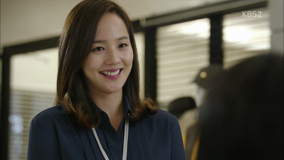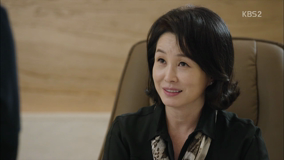 Jin Ae admits that Young Sun's advice helped her to make up her mind. Indirectly, she's their matchmaker. Little did she know her boss is gonna be her MIL. 🙂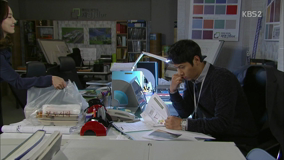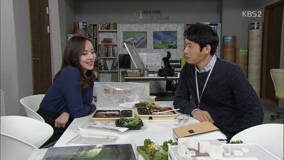 Considerate Jin Ae surprises Hoon Jae at work by bringing him dinner. Hyena is not here so they can enjoy their date in his office. Cute. They're now dating but Jin Ae continues calling her boyfriend Engineer Kang citing she's not comfortable calling him oppa (Sang Hyeok is an exception because she's been calling him oppa since they're young). She proposes to call him Mr Fix It which he flatly refuses because it reminds him of Sanok. So what should she call him? Mr Fix, Fix It hyung? 🙂 He proposes Oppa Hammer or Oppa Fix It. 🙂 Cute.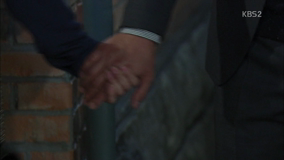 They walk home together. He considerately let her to go in first but she holds his hands to go in together. Sanok who's with Sang Hyeok in the yard, is clearly annoyed. Jin Ae repeats that she's going to date Hoon Jae, he's not a criminal so please stop brutally ignoring him in front of him! Because her mom keeps treating him badly, Jin Ae tells Hoon Jae to move out. Sanok agrees, she'll kick her daughter out if she insists on dating him! Do whatever you want, Jin Ae yaa. Jin Ae dashed off!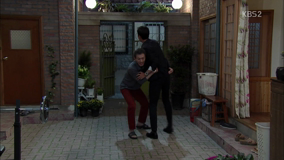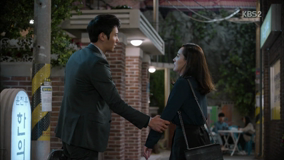 Dong Chool tells Hoon Jae to follow her while ordering Sang Hyeok to stay put. Hoon Jae catches up with Jin Ae and tries to convince that he'll try his best to slowly win her mother's heart although she doesn't like him. But she doesn't want him to hurt, it's suffocating to be in a relationship (like this) where there's constant anxiety & non-stop fighting. He understands Sanok's heart as a mother, advising Jin Ae to return home. But she flatly refuses. She'll stay with her friend tonight.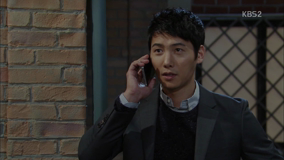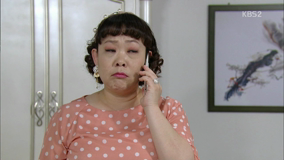 In the nick of time, Young Sun calls her regarding the business report she handed earlier which had few errors so she wants her to come to her house tonight to fix it together. Hoon Jae panicky calls his aunt to remove his pictures on the house and hides them temporarily.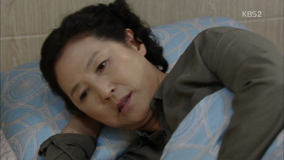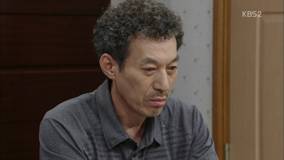 Dong Chool experienced similar (if not worst) melodrama, his mother also opposed his relationship so he kindly advises Hoon Jae to endure the pain because it's the only way to make him and Jin Ae to end up together. This melodrama will end so please rest as he's going to calm down the volcano which hasn't erupted yet (aka his wife). He then reminds Sanok about their own melodrama, making her regretting her foolish decision to choose him & ignoring her mother's advice. She suffered, was wronged and couldn't live a fancy life because of her own choice.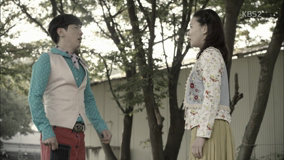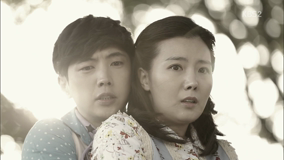 He reminisces the time when they were crazily in love. Despite his mother's opposition, he ran to beg her for not leaving. He remembers how kind she was back then.
Escaping from her bitchy mother's wrath to the warmth of her CEO's embrace, Jin Ae is relieved she has somewhere to stay tonight although she'll need to work overtime at her CEO's home.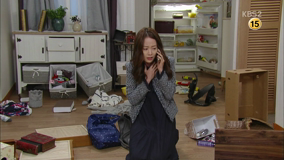 Hye Joo is on the phone with her boss as she enters her very messy home. She screams out in panic, making Hyeong Kyu worried. Hye Joo tries to tell Hyeong Kyu where she put the file he's looking for, albeit stuttering. Although she doesn't say anything, from her panic voice he knows something's wrong so he hurriedly goes to see her.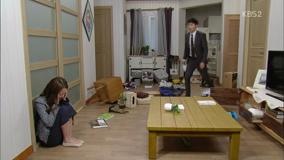 Her house is not locked when he arrives, she curls up looking terrified and traumatized. Tearfully she begs him for not reporting it to the police because she knows who did it.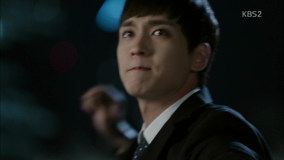 Hyung Soon decides to let Chae Ri go by throwing their couple ring away. The initials on the ring is J & C and he can't be Jae Min. Meanwhile, Chae Ri is deleting their couple pictures whilst cursing him. Her tears can't stop flowing.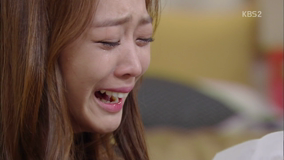 Just then, her maid gives her purple envelope she found in the garden. It's Hyung Soon's letter and his couple ring. Chae Ri tearfully read his confession. Heartbreaking :'(