All About My Mom Episode 26 Brief Recap
November 11, 2015
|
Recap
Forced separation, dictating father, super jealous mother, delusional ex-husband and persistent childhood friends are the rocky roads that All About Mom characters have to go through. But enough is enough. Hoon Jae surprises brazen Jin Ae with a heartfelt confession, boldly takes over their relationship's steering wheel from his mother. Hyeong Kyu grows into an amazing man who protects both Hye Joo and Kim San, putting his own life in danger. Chae Ri and Hyung Soon continue to break my heart into pieces, can someone please kidnap this couple and take them to the freedom land?
Episode 26 Brief Recap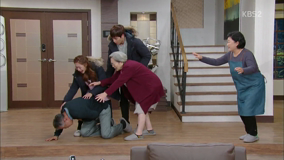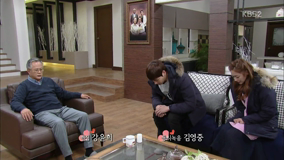 Jang Cheol Woong, you have high blood pressure so please calm down and listen to Chae Ri's confession that she begged Hyung Soon to stay overnight although he wanted to return home. He finally calms down & tells the kids (who're kneeling down) to sit on the sofa. Their passionate love is understandable but it's enough! He decides to send Chae Ri to study abroad, refuses to hear her cries and orders her to take care her grandmother upstairs. Cheol Woong promises she can meet Hyung Soon before she leaves to America.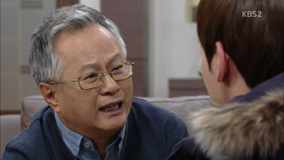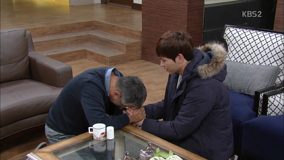 Hyung Soon is sincerely apologizes for giving in to Chae Ri's persuasion. Cheol Woong who knows about his great personality, begs him to persuade Chae Ri to stay apart for one year and to think this through as they're apart. But Hyung Soon loves Chae Ri and won't break up with her. Cheol Woong suppresses his anger as he wants (and can) ruin Hyung Soon's life but he's his only hope because Chae Ri will only listen to her oppa. He kneels down, begging Hyung Soon for not ruining his Princess' life.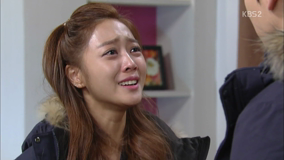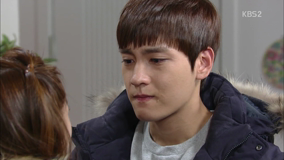 The situation is currently against this young couple, Hyung Soon believes it's best for Chae Ri (who loves her dad) for not disappointing him. He persuades her to go, vowing to live his life to the fullest while they live apart for one year so he can prove to himself, Chae Ri and CEO Jang that he's worthy to be Chae Ri's man. He promises his heart will never change, so does Chae Ri.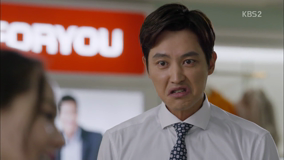 Sang Hyeok is supposed to do the interior job here but he's helping Jin Ae instead. Even he notices Young Sun is taking her anger out on Jin Ae because she can't lash it out on her own son. He's frustrated eavesdropping Jin Ae's phone call with Hoon Jae that she'll be there soon but… unfortunately she can't because her manager calls giving her more work. Song Jong Ho's facial expression cracks me up.

Hoon Jae is wondering if Yoo Hee gave Jin Ae overtime work today because he doesn't think his mom did it. This boy is too trusting unlike his aunt who has her suspicious antenna up. Hoon Jae looks upset when Jin Ae sends a text that she can't come tonight, whinging like a 'lil kid. Young Sun tells him to go help Jin Ae if he's that upset – urgent work can unexpectedly come up.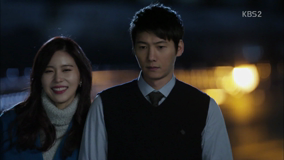 Hoon Jae is acting so cold to Yoo Hee who wants to stay close and drive her oppa home. Well he's not a single man so it's understandable but apparently everyone  in his family forgets about Jin Ae. As she walks him home holding his arm, Yoo Hee jogs down his memory about their past, confessing her feeling hasn't changed – prompting him to remind her he has a girlfriend, the game is over now!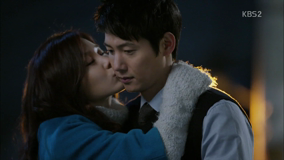 Despite knowing the reason behind her CEO's ill treatment towards her, Jin Ae lies to Sang Hyeok that she initiated today's overtime work. Coincidentally Sang Hyeok and Jin Ae bump into Yoo Hee & Hoon Jae as he thanks her for driving him home and she kisses his cheek! Sang Hyeok is furious! Hoon Jae stutters in front of Jin Ae who flatly ignores him and says goodbye to her oppa Sang Hyeok who advises her to throw Hoon Jae away. Hoon Jae hurriedly chases Jin Ae home, trying to clear up this misunderstanding.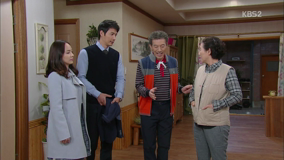 Well he's also curious why Jin Ae came home together with Sang Hyeok. Mom of the house overheard their quarrel so she curiously asks what Hoon Jae did that upsetting her daughter. But she steps back after Dong Chool advises her for not meddling with their kids' love quarrel so she tells them to go to the nearby park. Hoon Jae gives her a signal to leave but Jin Ae is too tired so she abruptly escapes to her room.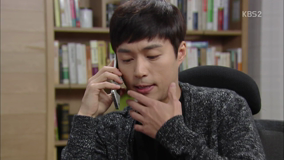 Enough with quarrel and heartbreak, let's see what the cutest couple is doing right now. Hyeong Kyu picks up Hye Joo's call at the drop of a hat making Hye Joo blushes and speechless. She only wants to tell him that she's going to bed and will turn off her phone so she won't be able to pick it up within 10 seconds. Then she thanks him for taking care Kim San earlier. Hyeong Kyu once again advises her to confront the situation instead of hiding but he realizes now is not the right time to discuss her painful trauma. Hye Joo promises she'll be at the front door at 8AM sharp tomorrow and cutely says good night (with aegyo) to him. Cuteness overload 🙂
Yoo Ja promises to accompany Hye Joo to meet her ex-husband as he continues stalking appearing in front of Kim San but Hye Joo starts crying, refusing to confront her ex-husband who gave her a very deep scar.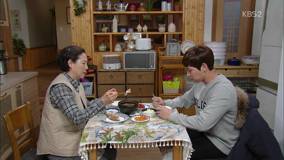 Finally Hyung Soon comes home. Instead of scolding him, Sanok accompanies him to have a warm homemade dinner, giving her husband a signal to leave this young boy alone. She understands her youngest son's feeling. Hyung Soon eats while wiping his tears.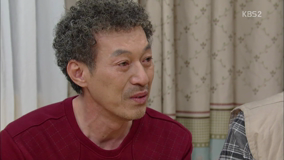 They then ask about his future plan in which he replies he'll get a job and get Cheol Woong's permission. Dong Chool believes his son will become someone worthy for Chae Ri's father but it's wrong turning his parents into criminals. He understands the reason his son did it (because he did it in the past). As a father, he confesses it's very hurtful hearing someone else talked bad about his own son 🙁 Sanok bites her lips, holding her tears. Hyung Soon apologizes for being a loser & incompetent. :'( But for Sanok and Dong Chool, their poor child is not a loser.
Cheol Woong gets rid the indoor lock, letting Chae Ri to live comfortably before leaving to study abroad regardless if Chae Ri agrees to leave or not.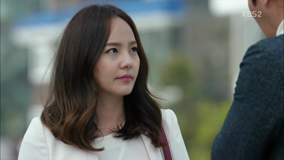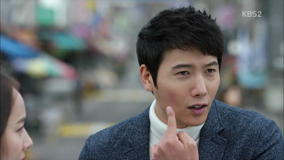 Jin Ae hasn't forgiven Hoon Jae despite his innocent attempt of scrubbing his cheek (that Yoo Hee kissed) until it's bruised. Do you think Jin Ae can let it go, Hoon Jae ya? It gives her a scar that can't be erased easily. Even though Hoon Jae tries to explain about Yoo Hee's one-sided love, Jin Ae ignores him & catches a taxi to work.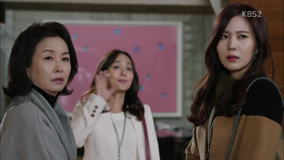 When she arrives, she's surprised to see her boyfriend beat her. Was he speeding? When his mother and Yoo Hee arrive. Hoon Jae coolly greets them – proudly bragging he just dropped Jin Ae off and wanted to see them before he leaves because… he's going to officially introduce his girlfriend to Yoo Hee. He asks his friend to take care his girlfriend, boldly reproaching her about the kiss last night and he doesn't want it to happen again. Jin Ae brazenly follows his lead, nodding in agreement as she reveals she's not pleased despite knowing (the kiss) was just a joke. They blatantly showing the perfect couple vibe.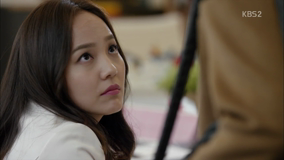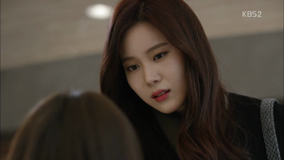 But Yoo Hee isn't giving up! She challenges Jin Ae who boldly turns down her challenge because accepting or rejecting the challenge depends on the champion. Oh yeah! You are the champion, Jin Ae! Yoo Hee turns into a bitchy team leader by giving Jin Ae a task that should be done by the production team. Jin Ae brazenly delegates the job to production team!
Hyung Soon is going to clear his mind so he asks Dad to tell mom that he's going out of town for few days. He then leaves his phone with dad to avoid Chae Ri until she leaves to America. Sanok is upset Cheol Woong killed her son's morale and spirit.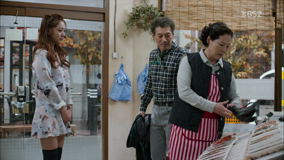 Because Chae Ri couldn't reach Hyung Soon, she turns up at the side-dish shop. Don't worry, she's already received a permission to come here. A very pale Chae Ri apologizes for all the troubles she caused them. Sanok tells her to go to America, live well, meet a great in-law and stop coming here. She doesn't care if she goes or not because she's stressed out everytime someone from her family visits them. Chae Ri begs Dong Chool to help her but he can only offer to take her home because she doesn't look well. Before she leaves, Sanok packs Chae Ri's favorite octopus side dish, holding back her tears as she wishes Chae Ri to live well and they will meet again if it's meant to be.

When they arrive at Chae Ri's huge house, she asks a shocked Dong Chool what should she do now. As Hyung Soon's dad, he should tell her to listen to her dad – go to America and study hard. But Chae Ri wants to hear his opinion as humorist & romanticist Lee Dong Chool so he suggests to live where her feeling leads her. She smiles. Dad, you are so cool!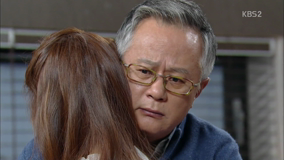 Chae Ri believes Hyung Soon & her love and can take care each other well. And he can't take away her freedom and life just because her boyfriend doesn't meet Cheol Woong's expectation. But Cheol Wong makes her feeling guilty by bringing up how well he raised her up and she's always received everything she wanted and needed. In desperation & frustration, she cries she can't break up with her oppa. Cheol Woong advises that on her age, she believes she'd die without the person she loves but with time, she can forget that person. Chae Ri believes she can't and won't be able forget him. Cheol Woong suggests to give it a year (if she loves her dad). And if she still can't forget him in one year, then he'll think about it. If Chae Ri doesn't listen to her dad's advice, Cheol Woong will do anything to force Chae Ri to study abroad. If not, he threatens he will never see his daughter again! OMG.

Both Young Sun and Yoo Hee are going overboard now as Jin Ae is working overtime again tonight! She doesn't want Hoon Jae to come to her office again (because he's indirectly causing this work bullying). Sang Hyeok think maybe she was an independence fighting during her former life as her fighting spirit is very strong. It's 1.30AM and Jin Ae is still at work. She's confused why the office is so dark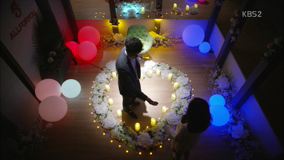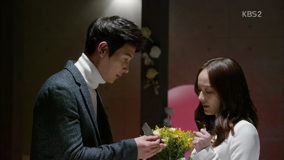 but in the corner, there's a beautiful surprise waiting for her. Heart shaped flowers decorated with candles & lights on the floor and a gorgeous flower bouquet on the chair. She's too busy working she didn't realize Hoon Jae was preparing this surprise.
Because people keep meddling and bothering them, Hoon Jae has enough. Let's get married, Jin Ae ya! He slips the ring he prepared to Jin Ae's finger but she pulls out her hand – cautiously thinking about his proposal.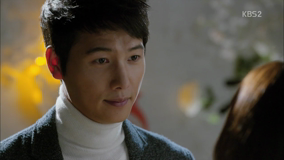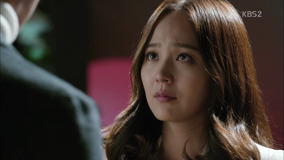 He understands her dilemma but he won't let this to slide away especially when he realizes she really loves him. If she's not, she would not continue working here after his mother continues giving her a hard time. She patiently put up with all those ill-treatment (& bullying) although she can't stand unfairness. He confesses he really loves her. And because they love each other then they should always be together as quickly as possible. Tears T_T He promises to love her endlessly. Then he asks her again.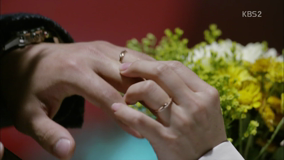 This time, Jin Ae accepts his proposal and let him slide the ring on her finger. He thanks Jin Ae for accepting his proposal, she replies with a sweet I love you. They seal their love with a kiss.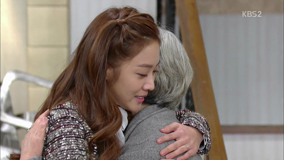 It's time for Chae Ri to leave to America. Her uncle will pick her up at the airport and dad & grandma will join her as soon as Cheol Woong's project is done. She hugs grandma, hoping she stays healthy. Cheol Woong is grateful she listened to him. But on Chae Ri's mind, she is truly sorry.

Young Sun spots the ring on Jin Ae's finger. Well she can no longer hide it so she confesses Hoon Jae gave the ring yesterday. Young Sun then congratulates Jin Ae for her promotion – she's promoted as a production section chief…. at the factory in Seongnam! Jin Ae realizes it's not a promotion but a demotion.
To Kim San's teacher, Hye Joo anxiously promises to take a better care of Kim San in which the teacher vows to work together for his sake. When asked about Kim San's dad, Hye Joo stutters before lying that he's busy but… look who came running here? It's Hyeong Kyu! The teacher figures out Kim San really needs a dad after listening to Hyeong Kyu's confession that Kim San begged him to be his dad to meet his teacher.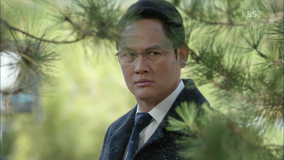 On their way out, Hye Joo and Hyeong Kyu bump into Kim San who cutely calls them mom & dad. Hyeong Kyu whispers to Kim San to act well to make his friends jealous. They portray a very happy family in front of his friends. Hyeong Kyu acts so well that he calls Hye Joo honey 🙂 But the creepy doctor is stalking them! He clenches his fist. oh no 🙁
Because Hye Joo goes home with her mother, Hyeong Kyu chooses to work overtime tonight – catching up on today's work that couldn't be done because he came to Kim San's school earlier. Clumsy Hye Joo left her scarf so Hyeong Kyu knows she'll rush back soon.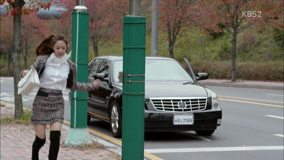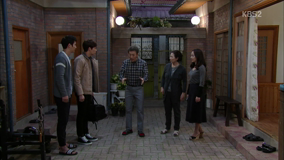 Hyung Soon is helping his friend on the fishing boat, Chae Ri is driven to the airport. Her driver knows CEO Jang will miss his only daughter so much, Chae Ri hopes he will take care her father for her. When the car stops on the traffic light, Chae Ri very swiftly opens the car's door & escape! After being told what happened, Cheol Woong is enraged while Hyung Soon rushed home to his equally panicked family. Cheol Woong has contacted everyone but nobody saw her. Chae Ri didn't call Hyung Soon today although she kept calling yesterday. Where is this troublemaker? Her face was really pale when she came to the side-dish shop to see him. Hyung Soon feels guilty now while Cheol Woong is worried sick. Where are you Chae Ri?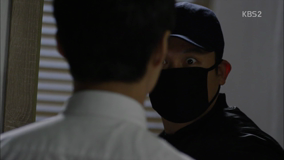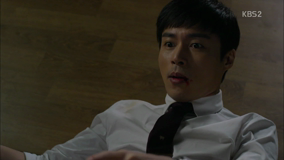 Hyeong Kyu is still working – in the dark when someone's knocking on the door. He think it's clumsy Hye Joo who forgets the pass code. As soon as he opens the door, someone with a mask punches him! He is Kim Gwang Ryeol aka Kim San's dad! He continues punching him, enraged because Hyeong Kyu ignored his last warning for meddling with his family.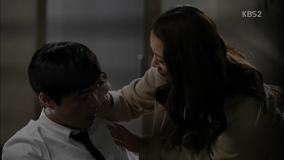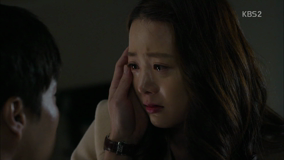 Hye Joo receives a terrifying phone call from Gwang Ryeol who warns her to quit or he can do so worse that he did today. She feels shivers down her spine, shaking after he hung up. Her eyes filled with tears and terror as she runs back to the office where she finds the place is in a mess and Hyeong Kyu's head is bleeding. He assures he'll be fine after staying here for a while, refusing Hye Joo's offer to go to hospital. She keeps apologizing, wanting to resign as she continues making him worry and caused this accident to happen. She sweetly wipes the blood on his face and he wipes her tears.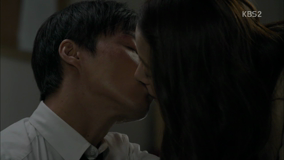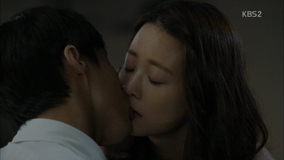 As their eyes meet, he gently kisses her. OMG!
Comment
Hyeong Kyu has grown into a dependable man who protects, cares and loves Hye Joo & her son and it's a long-awaited kiss. But (this is unpopular opinion) I prefer Hye Joo to deal with her trauma first before she falls in love with another man. Her scar is way too deep that nobody can patch it except herself. Hyeong Kyu's love can only temporarily patch it and it won't be good in the long run. She'll continue to tremble every time she hears her ex-husband's name and if (I hope this won't happen though) Hyeong Kyu disappoints her in the future, she will be traumatized of a new relationship and men. Moreover, Hyeong Kyu will get hurt too. Based on Sanok's POV (that nobody is good enough for her son), it's obvious she won't approve their relationship and she'll be livid if her golden child is hurting. I don't want to see Hye Joo being treated like the way Young Sun treats Jin Ae. She has enough on her plate, she doesn't need overbearing future MIL adding more burden on her shoulders.
I love Hoon Jae's subtle proposal. He did it at Jin Ae's office symbolizing he will always support Jin Ae's career and understand her dilemma about marriage & her personal goal. Moreover, this place means so much for her as she held on working her hardest despite all the ill-treatments her CEO and now team leader give her. She loves Hoon Jae so much that she's willing to fight for it, thankfully Hoon Jae notices it. It's awesome when he proudly introduced his girlfriend in front of a very speechless Yoo Hee and Jin Ae's response to her challenge is equally intimidating. Yoo Hee and Young Sun may be richer but their childishness won't do them any good.
Sang Hyeok is frustrating to watch as he keeps butting in but his reactions are adorable, I wish he'll have more screen time… with Yoo Hee 😀 He's a good man but he's too attached with his first love that he can't accept the reality. Yoo Hee is the same. I guess because they're born with silver spoons and are spoiled, they think they can get anything they want. But realistically, love cannot be forced nor bought. Gwang Ryeol should know this too. He can't force his delusional love even after he stalks and threatens his ex-wife, son and people closest to them. It turns him into a criminal! He seriously needs to get help asap.
Cheol Woong loves his daughter too much that he's too blinded. He experienced similar heartbreak in the past because of his mother, so why is he doing the same thing to his daughter? Doesn't he care about Chae Ri's happiness? Hyung Soon put the smile back on her face and loves her without any attached agenda (unlike her friends who only care about her wealth). It's like a brand new world for her, a world where she experiences warmth and full acceptance. Cheol Woong's agenda to take her out of this new world will only make Chae Ri rebels and stray their relationship. Cheol Woong needs to get rid of his social stigma for his daughter's sake. I'm glad Sanok & Dong Chool stood up for Hyung Soon! Nobody… nobody has the right to look down on someone else's precious son/daughter only because s/he doesn't meet his/her prejudice & expectation.