All About My Mom Episode 28 Brief Recap
November 17, 2015
|
Recap
The moms in All About Mom love their children too much that they forget their children have grown up and are wise enough to make their own decisions. They need to stop controlling and meddling into their personal lives. Granted mothers' intuition sometimes gives them a signal but if their prejudice is clouding their judgement, they only have themselves to blame for putting their children in a very difficult position (choosing between their happiness & their mom) and force them to drift away. The painful past that Young Sun tried so hard to hide is haunting her back as Jin Ae reminds her so much of the older her (her past). And… thanks to Nam Sook, Cheol Woong is now pondering about Hoon Jae's birth secret.
Episode 28 Brief Recap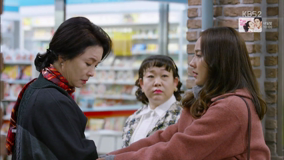 Sanok tries stopping Jin Ae from chasing her CEO but this stubborn lady isn't listening to her mother's advice (to protect her pride). Jin Ae is worried Hoon Jae will get hurt so she begs Young Sun to ask her son's opinion first because he's not a child but she replies she was hurt when Hoon Jae moved into the boarding house without her permission. So this is her payback hey. She no longer cares about Hoon Jae's feeling, it's all about her her and her feeling.
Back at home, Sanok who couldn't even defend her daughter in front of Young Sun, berates Jin Ae and criticizes Young Sun. She doesn't want Jin Ae to beg anymore because she is not lacking anything! Jin Ae returns to work before her mother drives her more insane.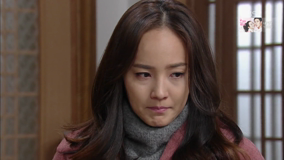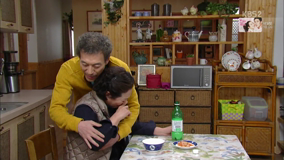 After she left, Sanok breaks down in tears. Dong Chool reminds her that although their daughter is beautiful in their eyes but apparently not on Young Sun's eyes who only cares about her precious son. When Sanok replies that Jin Ae is her precious daughter, Dong Chool bluntly confesses she always favored Hyeong Kyu. It makes Sanok even sadder to see Jin Ae being treated unfairly because she hasn't received her own mother's love.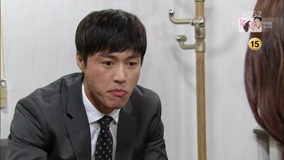 Hye Joo always packs her lunch and eats at the office. Today she packed two lunches in case she'll do overtime work so she invites her boss to have lunch together. But Hyeong Kyu totally forgets that… she can not cook. He complements the rice, the only thing that's edible. 😀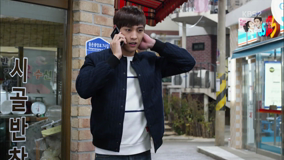 Cheeky hyena eavesdrops Hoon Jae and Hyung Soon's phone call about today's incident. Hoon Jae is annoyed his team leader and rival in love continues meddling into his business while Sang Hyeok is thrilled he has another chance to win Jin Ae's heart again. Jin Ae advises Hoon Jae to return home and talk to his mother but he refuses because he's not a kid.

Chae Ri has a strange feeling that Hoon Jae feels familiar (for her). Is he her brother from her previous life? Her father is also pondering after Nam Sook gave him a clue about Hoon Jae. He then asks his assistant to find out more about Kang Hoon Jae's father Kang Yeong Woo.

Yoo Hee nags at Young Sun to take care the rumor that Jin Ae will be her daughter-in-law before it reaches her mother's ears. These two families have decided in the past they'll be in-laws so a good relationship must be maintained.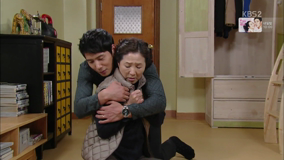 Sang Hyeok moves fast to win Sanok's heart back. After giving her warm shoes, Sanok apologizes for kicking him out last time – she's relieved this young man isn't resenting her. But Hoon Jae isn't giving up nor moving out despite Sanok orders him to return home after Young Sun tore her heart earlier. She knows her precious daughter will get all the blames as long as Young Sun is angry with Hoon Jae and Sanok won't let Jin Ae to suffer like this. Hoon Jae cutely pleads with her (he knows she still likes him). Then he tightly hugs her, promises he will not hurt Jin Ae and begs her to accept him. Cute 🙂
Meanwhile his mother realizes she was immature. Seriously, her cousin needs to shut up and stop encouraging her cousin to do childish things.
It's a bit shush that Chae Ri has been eating non-stop! Is she pregnant? Made in Yangyang baby?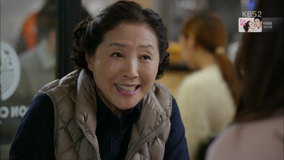 Sanok finally gets a chance to ask Hye Joo if her son is dating anyone at the moment. She confirms he's ended his relationship with Ji Yoon and there's no other woman comes to his office and pretends not knowing anything about the incident the other day. Sanok is relieved Hye Joo works and can watch over Hyeong Kyu for her because she is worried he's dating a female employee. When she asks about Kim San's dad, Yoo Ja politely tells her to go (to close her shop).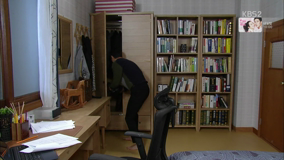 While mom is with Hye Joo, Hyeong Kyu grabs side dishes but Chae Ri isn't letting him go easily. He needs to pay! He think she's joking but no she's not. So he reluctantly pays then hides the side dishes in his wardrobe.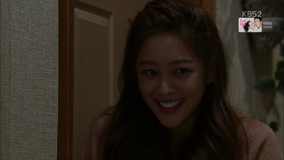 Poor Jin Ae can't sleep because of Young Sun and Chae Ri who's having a nightmare (repeatedly apologizing to her dad) and she put her feet on top of her. She asks her to sleep with her mom but Chae Ri doesn't want to wake Dong Chool up so… she sneakily goes to Hyung Soon's room.
Few hours later, Hyung Soon feels a heavy thing on top of him. Well it's Chae Ri's hand 😀 She gives him a good morning kiss before sneaking in back to Jin Ae's room – sleeping in a very upright position.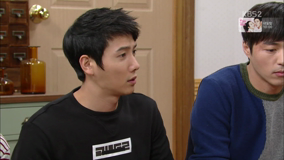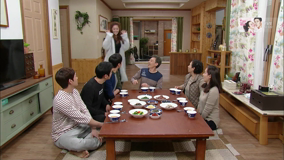 Sanok once again orders Hoon Jae to leave but her family (even her golden child) protects Hoon Jae. When Chae Ri joins them, Sanok is wondering why her house becomes a refugee camp. She's kicking both Chae Ri and Hoon Jae out.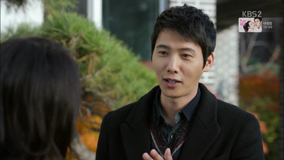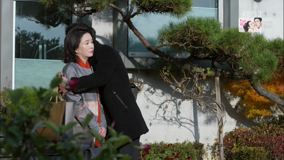 As Young Sun expected, her son pays a visit today. But he's not returning home – he will continue staying at the boarding house, disregarding his mom's madness for taking away his stuffs. To ease his mother's anger, he invites her for a mother&son date tonight – only the two of them. She hands over the clothes she packs because she knew her son who was inside her belly for 10 months would come. Hoon Jae cutely thanks & hugs his mother.

To repay her favor, Hyeong Kyu brought side dishes he bought from his parents' shop & share it with Hye Joo who enjoys eating the delicious food & complements everything. As the mood is good, Hyeong Kyu brings up Gwang Ryeol's abnormal obsession with her, as witnessed by her old neighbor. He advises her to stop hiding & trust him as she refuses to give any statement nor any legal response.
Hye Joo is curious though, what's his real reason of helping her? He replies they can focus on work-related business when her personal matter is well taken care of. Hye Joo makes him angry by lecturing him to stop provoking her ex-husband.
Chae Ri still insists to stay here despite Dong Chool and Sanok's advice to return home & ask for a permission because this isn't the right thing to do. If Cheol Woong still doesn't approve their relationship, Sanok advises them to split up – bye bye.
Chae Ri cutely pleads to Hyung Soon to make a baby made in yangyang, which prompts him to ask if she's pregnant. She replies she's not but it'll be good if she is.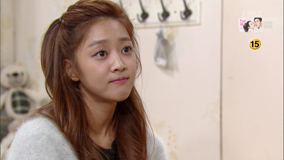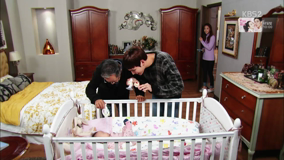 She then imagines them having a cute baby girl who brings both her dad and Hyung Soon closer. It's so adorable to see Cheol Woong confesses his love to his son-in-law who reciprocates back.
The bubble bursts when Sanok appears in front of her.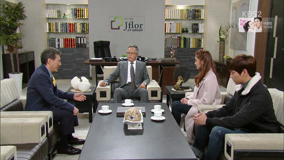 Dong Chool assure Cheol Woong that they're watching over the young couple closely. Despite Hyung Soon's vow to be the best man for Chae Ri, Cheol Woong still hasn't accepted him nor forgiven Chae Ri. So he gives Chae Ri a final ultimatum: think it over the weekend & change her mind or he will cut ties with her! Chae Ri firmly decides she will not change her mind, prompting her dad begging her to reconsider if she loves her dad.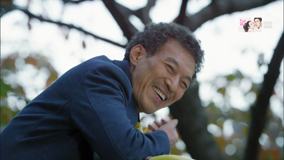 Knowing Chae Ri is agonizing between her happiness and her dad's happiness (she's feeling guilty & sorry for disappointing him), Dong Chool let Hyung Soon to spend some time alone with Chae Ri. He cutely climbs up the slide in the park's playground to see this young couple happily enjoying their date there. The dad is a real softie at heart. 🙂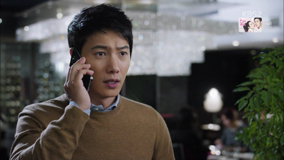 Cheeky Young Sun invited Yoo Hee for a date with her son. Hoon Jae fights back by urgently inviting Jin Ae! Hoho.
Hoon Jae wants Jin Ae to sit beside him so he asks Yoo Hee to move & sit beside his mother. But Yoo Hee insists to sit there so he moves his chair (for Jin Ae) while the server brings another chair for him to sit beside Jin Ae! Oh yeah, this man got a ball.
Since everyone is here – he announces… they're getting married! Jin Ae looks very uncomfortable but Hoon Jae gives a signal they've decided on it. Young Sun glares at Jin Ae! Another psychological war happens inside their minds – Young Sun reminds her that she doesn't like her while Jin Ae tells to herself to be confident.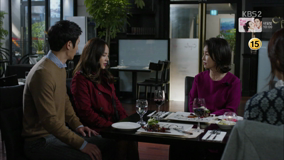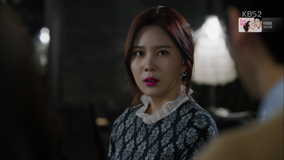 Young Sun believes Yoo Hee has the right to hear all these and the fact that she can't & won't approve his marriage because she's always wanted Yoo Hee to be her daughter-in-law. She urges Jin Ae to say something. Jin Ae understands Young Sun's feeling but… she is still going to marry Hoon Jae! Gritting her teeth, Jin Ae apologizes and boldly asks for Young Sun's approval, calling her mother-in-law!
Young Sun realizes Jin Ae reminds her so much of her old past so she's trying to put herself in Jin Ae's shoes and think about the extreme which will make her waver.
Gwang Ryeol makes a surprise visit to Sanok who still remembers him from the wedding! He asks her to help him…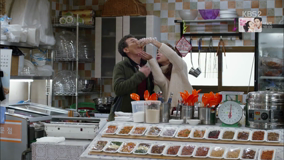 Chae Ri can't stop eating japjae that she's supposed to pack. When Dong Chool arrives, she cutely feeds her father-in-law. But their cute moment is cut short when Sanok walks in, looking like her soul is gone. What did Gwang Ryeol do to her? Her shirt is wet. Sanok breaks down – her nightmare comes true.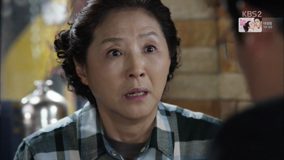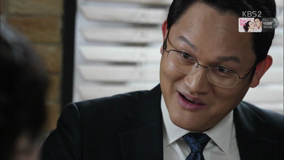 Gwang Ryeol revealed that her golden child is dating his ex-wife! Of course he omitted the part that they're divorced. He also pointed out Hyeong Kyu stole his ex-CEO's fiancee. Sanok was in shocked she spilled the drink.
Cheol Woong finds out Kang Yeong Woo is Kang Hoon Jae's father. He unfortunately passed away from accident before Hoon Jae barely a year old and lived with Young Sun after they registered their marriage. But something isn't adding up here.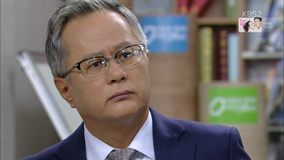 He visits Hoon Jae where his team is having lunch together. Sang Hyeok kindly gives his lunch box to his boss then steals Hoon Jae's lunch box because he's his hyung. But Hoon Jae points out he's the hyungnim here because his birth was registered a year late. Cheol Woong soon figures out that if Hoon Jae was born in 1983, it's possible he is…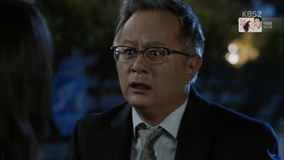 Later that night, Cheol Woong confronts Young Sun to confirm his suspicion. Young Sun is taken aback, she emphasizes her son's father is Cheol Woong's schoolmate Kang Yeong Woo. His curiosity grows when she wavers and tells him that she had a good reason to register Hoon Jae's birth late. But Cheol Woong continues… He asks if Kang Hoon Jae is his son and why she never told him! Young Sun burst with anger, telling him after all this time! The she abruptly leaves home.
Hyeong Kyu and Hye Joo come home together again tonight as she's here to pick up Kim San from her mom's shop. She cutely plays with her hair, asking… if it's possible tomorrow… Hyeong Kyu's mind probably full with excitement.
Then she says: he brings a delicious pepper side dish. 😀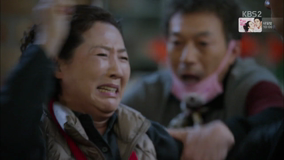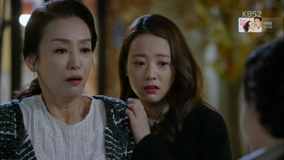 But suddenly, Sanok hit her golden child repeatedly. She blames Hye Joo for seducing her precious son although she's a married woman! Why are you taking it out on Hye Joo because you disappointed with your golden child, Sanok? Hyeong Kyu figures out Gwang Ryeol came to see his mother earlier. Hye Joo's eyes swells with tears while Sanok can't stop her tears from falling.
Cheol Woong remembers young Young Sun wanted to tell him something but he cut her off because of his mother. He then bumped into her and young Hoon Jae several years later.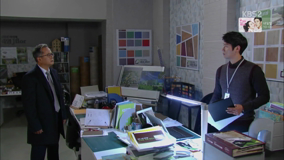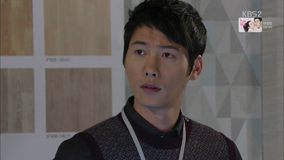 If his instinct is right, it means… Hoon Jae is working overtime and is surprised to hear his Chairman affectionately calls him, "Hoon Jae yaa"