All About My Mom Episode 3 Brief Recap
Jin Ae continually makes endless selfless sacrifices without expecting anything in return but her conflicts with her mother & brother continue. Hyeong Kyu's parachute attitude needs to stop, he needs to swallow his pride & wakes up to face the harsh reality to prove to his family that he's worthy to be the oldest son, older brother for his sister & brother. On the other hand, there's another  man who's called a parachute although he never wanted to become one.
Episode 3 Brief Recap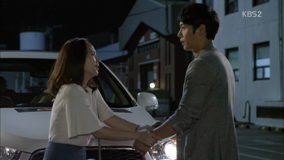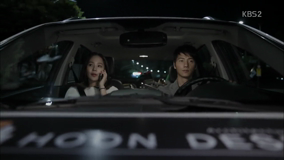 Brave Jin Ae risked her life to stop Hoon from leaving. She begs him to help fixing the leaking pipe, apologizing for not trusting him earlier. Thankfully he agrees although he can't promise he can fix it by tonight.
On the way to HS Production, she introduces herself. Late introduction I guess ♥‿♥ He tells her to call him Engineer Kang. Okay! (^∀^)
Lee Hyeong Kyu's lawyer friend offers to help if he has money trouble but he can't give up his pride yet so he pretends he doesn't need any help ( ゚Д゚)His mom keeps bragging about her golden child, when will he tell her? >.<

Lee Dong Chool knows his wife really treasures the store, it's her pride making side dishes for a living hence he talks to his son out of it however Hyeong Kyu selfishly only think about himself. He promises to open a new shop in a better location when he has money although his dad advises it won't be the same & it won't be easy. It seems like Hyeong Kyu's life has always been easy because he's well educated hence he never think too far ahead.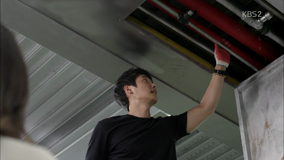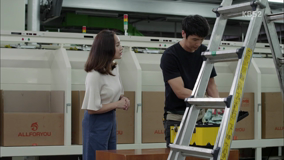 Even though Hook patches the leaky pipes by wrapping it with waterproof tapes but it's just a temporary fix. Jin Ae is stressed out, not only because important clients from China are coming tomorrow but also because she wants to make a good impression to her President. She'll take responsibility. But he refuses to fix it tonight as it's a bigger repair job than he thought and his reputation will be on the line. Moreover, the President of this company doesn't like seeing things done poorly. Jin Ae is wondering if he knows her President, he shakes his head. She persistently pleads him to fix it but Hoon Jae lectures her for being too ambitious for sucking up to her boss & company. He then advises her to reflect over her behavior tonight.

But she ain't give up, this word is not on her dictionary. When her manager calls, she suggests to cancel the on-scene workshop but he yells at her o(╥﹏╥)o so loud Hoon could hear it making him feeling a bit guilty. But he still leaves. Jin Ae calls many plumbing repair companies without any success so she plans to fix it herself! As she climbs the ladder, Hoon Jae is back! Yay. He was feeling guilty leaving her alone so he's willing to give it another try.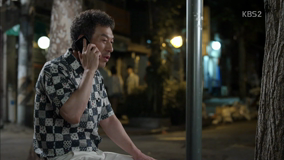 Dad is waiting for his only daughter to come home at the bus stop. Worried because she only had cucumber soup for dinner. She assures him she's fine because the male employee with her is a nice person ( ˘ ³˘)♥  Hoon Jae is wondering if she's sulking up to him so he'll fix the pipes but it's true he is a nice guy 🙂 He then tells her to rest but hard-working Jin Ae is preparing for the big event tomorrow by practicing her introduction (in Chinese!)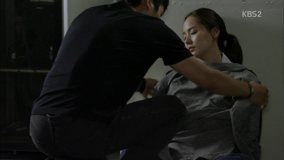 After fixing the leaking pipes, Hoon Jae finds Jin Ae sleeping against the wall (just like her mom). He covers her with his jacket but takes it back when she awakes (҂`_´) They then apologize for what happened on their first meeting 🙂 I ship them already | (• ◡•)| The OTP overslept at HS Production. Hoon Jae's co-worker Ki Tae is already at the site, panics because he's late and is stuck in traffic. Unfortunately, he's late hence the contract has been cancelled. Actually, the project goes to JY Group. Cheol Woong believes as a veteran in this industry, it's his responsibility to teach small business like Hoon a lesson.

Cheol Woong notices his daughter looks dispirit since dinner last night hence he asks if something happened at school or if her blind date distressed her. Of course she can't tell dad she's upset because he hasn't replied to her texts so she lies it looks like he likes her while she's hmm not really ( ̄~ ̄;)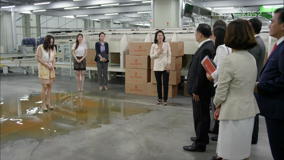 Representatives from China Fashion and President Hwang are impressed with Jin Ae's presentation (in fluent Chinese). They then go to the factory where President Hwang proudly presents HS Production products but Jin Ae soon notices the pipes are leaking again. She pushes President Hwang who's standing below the leaky pipes before it burst. Startled President Hwang thanks Jin Ae for saving her & quick thinker, giving the prospectus clients a great impression that employees in this company are flawless like her.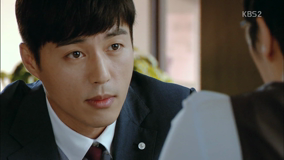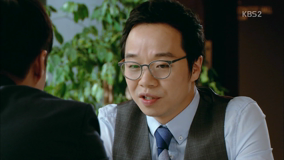 Lawyer Hong requests Hyeong Kyu to return because he's an exceptional divorce attorney. But he wants to know why they fired him in the first place. He knows his CEO really well, he is aware CEO Joon Young doesn't regret his decision nor that he misses him but he wants Hyeong Kyu to crawl back on his feet, bends down to him.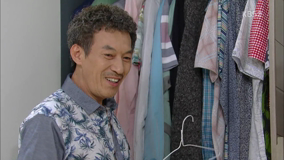 While Mom brags about her golden child, Dad praises their daughter who successfully juggled both work & school. But mom think Hyeong Kyu's success is because of his capabilities while Jin Ae is due to her greed. What? (•ิ_•ิ)? Dong Chool is wondering why she measures them differently although they're both her children. She causes friction between herself and her own daughter.
Sanok is happy she can help her son rather than continually witnesses President Kim taking advantage of his power. With the allowance her lawyer son will give her, she'll enjoy her life & break.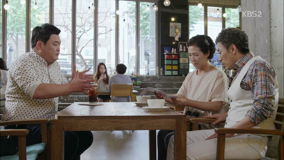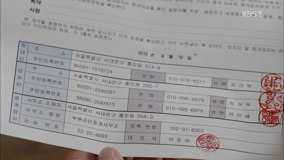 But… they're shocked finding out Jin Ae has co-signed 2 years contract. President Kim advised a co-contract (Jin Ae & Sanok) to protect her because she paid the deposit). He is speechless they didn't know anything, seems like there's a broken communication in this family! Sanok requests to nullify it but of course she can't do it without Jin Ae's permission. He mocks their lawyer son is pretty much useless because their daughter is the one who supports them (behind their back). Thank you for telling the truth, President Kim!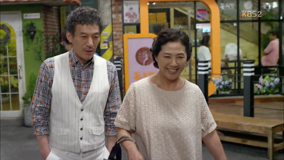 What a huge difference! Sanok was joyful when they went to see President Kim. But afterwards, she's upset while her husband is proud their daughter helped them and their precious shop is safe. They'll work hard to pay Jin Ae back. Hyeong Kyu is more than capable so they don't need to worry about him.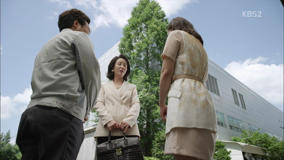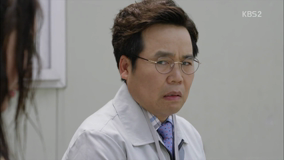 Branch Manager is scolding Jin Ae by twisting the words he said to her last night. He then sulks up to President Hwang but fortunately, she's on Jin Ae's side. She even tells her to change her wet clothes ಥ_ಥ
Hoon Design worked hard on Taesung Pipes contract for months but it's been snatched out from them unfairly. Ki Tae is furious his boss was late to the important meeting this morning but understands he was worried about his mother's company hence he went there last night. President Hwang is disappointed her plan (to help Hoon Jae) didn't work out, she's surprised finding out JY Group took the project.

Hyung Soon fails his interview again because his credentials don't stand up. His competitors have everything from great credentials, social skills and looks. But now he has a bigger problem, Jang Chae Ri is waiting for her at the hospital lobby and won't leave until she meets him. He's tired pretending to be his friend, Son Jae Min, but his bitter anger is still building up inside so he'll help his friend again.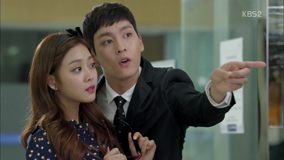 After waiting for 20 minutes, Chae Ri goes to find him at the plastic surgery department but as she presses the lift button, Hyung Soon grabs her hand, teases why couldn't she wait for 5 more minutes. She lies she came here to visit someone, not to see him so Hyung Soon bids goodbye. She then tries another tactic: receive a medical consultation from him but he dashes her hope because she hasn't made any appointment to see him. He directs her to make an appointment at the reception but his friend begs him to help him so they go to the cafe again for a medical plastic surgery consultation. He's slowly crushing her pride after causing him to lose his job. But he is gradually attracted to her when she asks which part of her face needs help. She knows he's falling for her ☜(⌒▽⌒)☞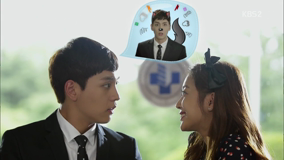 He reminds himself he's only doing a part time job here and this woman is his rude customer as his heart beats so fast. Chae Ri then cutely teases him, start calling him oppa from now on but he's determined to stop it before he's falling for her for real. The real Son Jae Min nods his head. Chae Ri isn't giving up though, if he wants to play a hard-to-get game, then she's in!

Jae Min begs him to keep helping him because he doesn't want his girlfriend to know. Hence he gave Chae Ri Hyung Soon's phone number. He threatens to spill the beans when they meet again unless Jae Min promises he'll let him off the hook.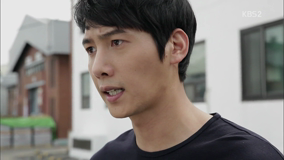 Hoon Jae learns the consequences for getting a contract based on his mom's connection although it's not entirely his fault. He's called a parachute!
He runs into Jin Ae who tells him the pipes burst in front of the important clients and the President. It's not the best timing because Hoon Jae has just lost an important project hence he lashes out calling her selfish who nitpicks him although he already warned her it was only a temporary fix. She's having a hard day as well and didn't expect to see him here so she only wanted to tell what happened this morning.

She apologizes (she treats him as her friend but seems like he doesn't). Then she tells him to receive her gratitude for fixing the pipes last night but he refuses. Jin Ae slips the envelope on his hand, he still refuses so she put it on his car's bonnet. She feels guilty after finding out Hoon Jae was late to his meeting resulting the company to lose the contract because of the desperate situation she faced last night.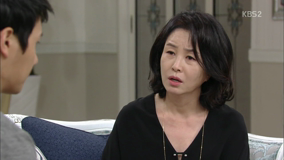 Hwang Young Sun believes it's okay for her to help her son, it's not against the rules. She's wondering why he prioritized other business while he should focus on his own business. Which company was it? Hoon Jae can't tell mom it's her own company. And the end result would be the same anyway. He wants mom to stop helping him, but he can't boldly say to her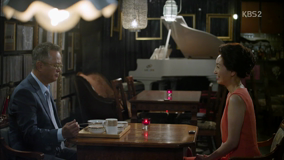 Cheo Woong visits Manager Ho (Ho Hong Ja), he hasn't visited for a week or two. She serves him kimchi she received from Sanok, and of course she can't say it's from her friend especially when Cheol Woong promises to come here to eat this delicious kimchi.
Jin Ae's bad day continues. Even though she sacrificed her freedom to help her parents but her mother is very unappreciative. She scolds Jin Ae for making her own decision, doing things nobody asked her to do. But she couldn't just sit still watching her parents losing their cherished store! Sanok refuses to acknowledge her daughter as a kind & selfless person because now she can't help her golden child to get an office! No, she's not grateful to Jin Ae although her daughter lost the apartment she really wanted & lost money after she broke the contract! Why she  never think from her daughter's POV? Why she only cares about her golden child?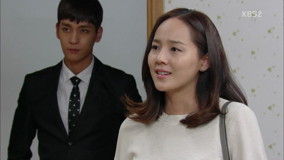 Dong Chool and Sanok are shocked yet touched Jin Ae used the money she saved for her apartment to help them. That's all the money she had left (இ﹏இ`。) But Sanok continues scolding her for causing this mess, nobody forced her to lose her apartment and the shop.
When Hyeong Kyu arrives, Sanok immediately asks if they can cancel the contract. As a lawyer, he should know a way, right? Hyeong Kyu scolds his sister for signing the contract without consulting him! Of course she wouldn't. He would never let her signing the contract because he needs the money! (o・_・)ノ"(ノ_<、)
Sanok orders Hyeong Kyu to cancel the contract then she'll return Jin Ae's money so she can sign the lease contract again. Do you think it's that easy, mom? The apartment has already been leased to someone else after she cancelled it. Mom believes she'll find another apartment soon but mom needs to open her eyes. It's not as easy as she think. Now I understand where Hyeong Kyu gets his personality from. Moreover, Jin Ae agonized a lot to make that difficult decision so there's no way she'll cancel the shop's contract.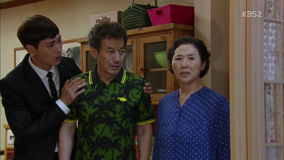 Their arguments are going nowhere so Hyeong Kyu talks to his sister alone in his room. He wants to know if she looks down on him because she financially supports him. She admits she can't see him as her oppa if he never acts like her oppa!
He scolds her for deciding things on her own and making him a bad guy. Clearly he's mad but would they come up with a better plan if she talked about the contract with her selfish oppa?

I'm now boiling with anger. Hyeong Kyu accuses Jin Ae for taking a revenge because he monopolized their grandmother and mother's love! What? (๏̯͡๏) he continues… according to him, Jin Ae is mad she doesn't get as much credit as he does after continually becoming a pillar of strength for this family. He's so twisted! He yells at his own sister, accusing her for mocking behind his back & making him the oldest son of this family as an idiot!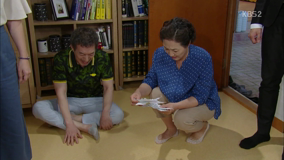 Suddenly Dad burst in, slaps his son! He tells his oldest son to look at the torn lease contract he found in Jin Ae's room. Open your eyes & look at your sister's sacrifice, Hyeong Kyu! Dong Chool breaks down in tears, apologizes his daughter's father is a loser. Sanok grabs the torn lease contract, cries. TT_TT