All About My Mom Episode 30 Brief Recap
November 24, 2015
|
Recap
Episode 30 Brief Recap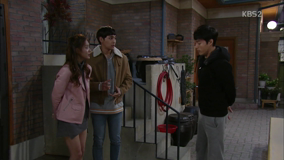 Is Chae Ri pregnant or not? We're not the only ones who're anxiously waiting to find out, Hyung Soon is dying to know too! But unfortunately the men of the house keep disrupting them, starting from Hoon Jae, kind-hearted Dong Chool who invites her inside & offers a quince tea and Hyeong Kyu who wants to repay her kindness. Chae Ri belatedly tells him about the cherry pepper dish so he let the two of them to continue whatever they were doing.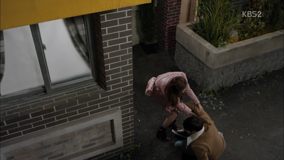 They move outside in case someone else's coming. Chae Ri tells him it is, she is pregnant. Hyung Soon collapses but he soon wakes up to reality. Chae Ri wants to get married, while still very shocked Hyung Soon doesn't want their baby to feel unwelcomed so he gently touches her tummy and talks to his baby that they're grateful and really love him/her.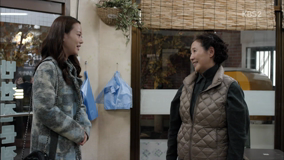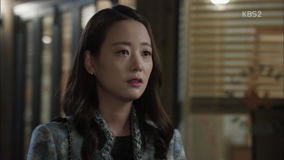 Worried Hye Joo thanks Sanok for the fried cherry pepper to find out who told her it's her favorite food. It's Hyeong Kyu of course, Sanok made it because she's her son's employee. After Hye Joo apologizes for Kim San's dad abrupt visit, Sanok also apologizes for her sarcastic remark. Hye Joo assures she doesn't have any special relationship with Hyeong Kyu. Sanok's answer that a model student and proper person like her wouldn't do such a thing makes her sad. She reaches out to her friend Mi Yeon, planning to move temporarily with her. She can't stop her tears.

Father-to-be Hyung Soon steps up, encouraging Chae Ri to be courageous & brave as he promises to take care this thing well while Chae Ri takes a good care of her body. They'll have to face their parents next and he's more than ready. Believe in Hyung Soon oppa, Chae Ri ya. As soon as Chae Ri enters her house, his face turns sombre already imagining mom's harsh scolding.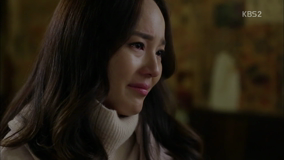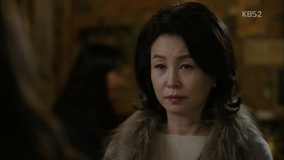 After bumping into each other, Young Sun and Jin Ae decide to have a drink together. They reminisce the time they had a wine for the first time, Young Sun really liked her back then. In tears Jin Ae admits she's very sad Young Sun no longer likes her.
Sanok feels guilty for Hye Joo so Dong Chool reminds the skill she took after from his mother – glaring with her claws out. After all she went through, how did she foolishly treat Hye Joo the same treatment she got from her MIL?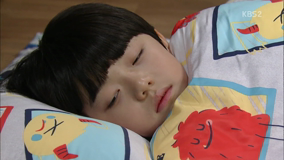 Yoo Ja advises Hye Joo to tell the truth and seek help from Hyeong Kyu but Hye Joo doesn't want to hurt and drag him into her problem anymore. She will resign, move with her friend and leave Kim San here temporarily. Of course Kim San heard everything. Why Gweong Ryeol keeps giving this family a hard time?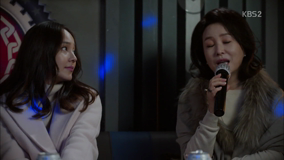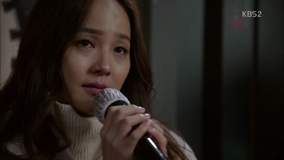 Young Sun is aware she's not the cool mom she thought she was. Jin Ae wants to confirm her suspicion if the New York training is to keep her away from Hoon Jae. Honestly she can't imagine going somewhere else because she wants to be with Hoon Jae and stay close to Young Sun for her to accept her. Truthfully Young Sun doesn't want to lose her junior she cherishes – that the kind of relationship she wants. Not as a daughter-in-law but as a sister, junior. Then she invites her to have a fun together at Norrabang. As Young Sun is singing a sad ballad, Jin Ae realizes it may not be love for hurting the mother of the man she loves and she needs to let go if it's true love. Young Sun is very sorry too – knowing they can be good friends if not because of Hoon Jae. They then sing together but Jin Ae can't stop crying T_T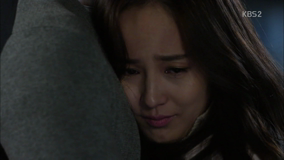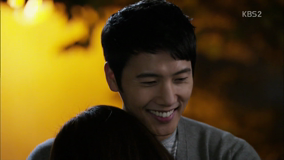 Hoon Jae is surprised Jin Ae had a drink with another girl he loves – aka his mother. He innocently think they've resolved their differences because she looks in a good mood but no she's not.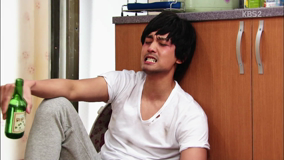 The maknae is having a nightmare about his future life where a crying starving baby, a nagging wife and a drunk husband (aka him) barely survive. No job, no money, no food.
Only to Hoon Jae he reveals the truth and his plan but he has no money nor job. Well at least he is going to take a responsibility but the thought of crossing the huge mountain is stressing him out.
Sanok is jealous hearing Jin Ae went to karaoke with her future MIL, she's never done it with her own mother. While Hoon Jae is happy, Jin Ae looks so upset & worried. If only Hoon Jae witnesses Young Sun's cold treatment to Jin Ae today!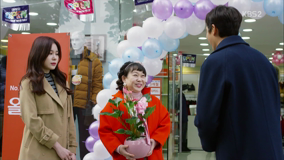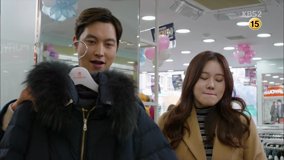 Today is the grand opening of Nam Sook's new fashion store. Sang Hyeok who took care the store interior came, pretending the bouquet he gave to Jin Ae came from Hoon Jae. He bumps into Yoo Hee whom he endearingly calls kissing-thief who proposes to help each other because they're fighting for their first love. But Sang Hyeok is Jin Ae's protective oppa so he tells her to stop meddling into someone else's relationship. 🙂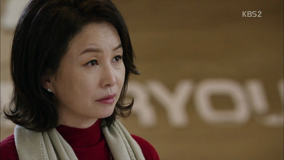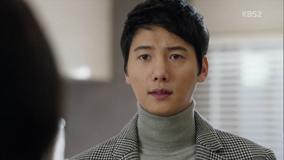 A very clueless Hoon Jae believes his last hurdle is arranging the meeting between parents, he's touched Jin Ae had a good time with his mom so Young Sun spills the beans. She is against his marriage with Jin Ae forever!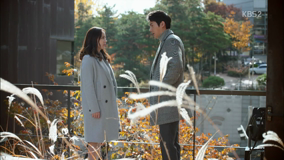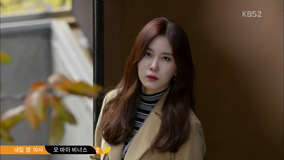 To Hoon Jae, Jin Ae lies she has a hard time choosing between a hard-to-enter design school and him. Holding back her tears she pretends to choose her success over him, making him angry. But the truth is she doesn't want to feel sorry for Young Sun. Yoo Hee who overheard their argument, smiles winningly. She then calls the hyena about this new development.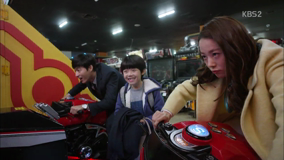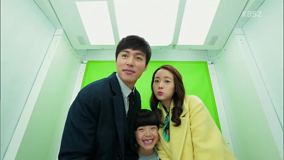 Hye Joo treats her boss for a meal today because she is very grateful for all the things he's done for him, as if she is going far far away. Hyeong Kyu suggests to invite Kim San along and they truly enjoy their time together (like a happy family).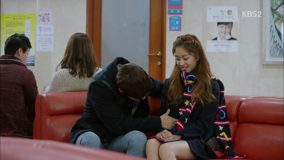 I'm still not 100% sure Chae Ri is pregnant especially when she's fidgeting nervously in the hospital's waiting room. Her anxiousness turns to a huge smile when Hyung Soon has to leave abruptly for an urgent job interview. She murmurs it's an amazing timing! Hyung Soon gets the part time job and he gratefully thanks his baby for bringing him this luck.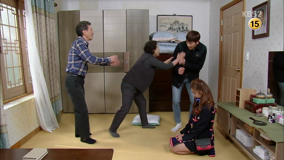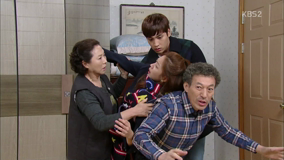 Without wasting any time, Chae Ri tells Hyung Soon's parents about her pregnancy and of course Sanok is furious her unemployed son gonna be a daddy soon. Even if he has a part-time job now, she's still very worried. She wants to beat him up but after Chae Ri almost falls protecting her oppa, she calms down and starts nags at Chae Ri who loves being loved. 🙂
When Hyung Soon asks about the ultrasound, Chae Ri looks shocked before gaining her composure back and lies she left the ultrasound picture at the hospital. Chae Ri wants to tell her father now.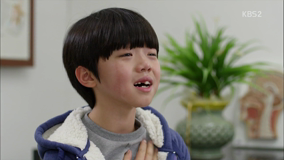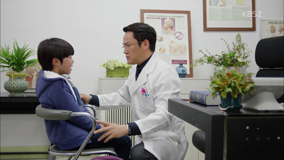 Kim San begs dad to let his mom go because she started crying again after he appeared and it's hurting him. He knows what dad does to his mother, she's really scared of him. He is willing to live with his dad as long as dad leaves his mom alone. Despite Gwang Ryeol confessing his love to Kim San, this little boy shoves him away.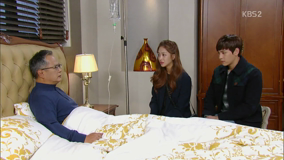 Hyung Soon boldly tells the truth to Chae Ri's very shocked family. Cheol Woong is going to kill him if not because of his high blood pressure. Cheol Woong still calls Hyung Soon Chauffeur Lee, he kicks Chae Ri out – cutting his ties with her. She's free to live as she wishes with Hyung Soon who should never leave his pregnant wife alone. She is prohibited to take anything from this house nor will he give her any financial support. Chae Ri will have to live with her own strength from now on.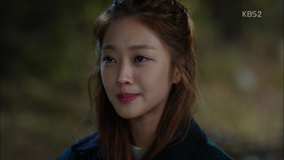 They quietly leave the house as ordered so grandma won't find out. After Chae Ri tearfully looks at her house for the last time, she bravely steps out of her comfort zone – not regretting her decision. She's very very sorry to her father. Cheol Woong is too T_T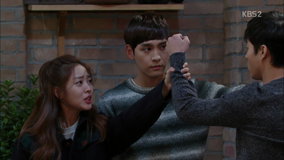 Chae Ri protects Hyung Soon from getting beaten up by Hyeong Kyu. Dong Chool defends this young couple who's already carried huge burden their shoulders then Sanok takes her to their room because these kids aren't married yet so no they can't sleep together.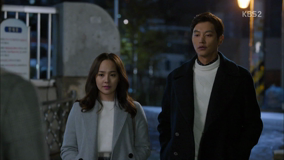 Sang Hyeok isn't wasting anytime – he waits for Jin Ae knowing she's having a hard time. She suggests to have a late snack and ignores Hoon Jae when they bump into him.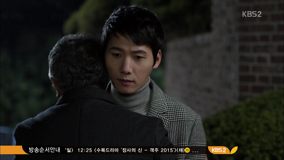 Hoon Jae gets a call from his drunk CEO to join him for a drink tonight. He admits he's crushed feeling betrayed (because of Chae Ri) but he's too confused about his own feeling now. After driving him home, Cheol Woong asks a permission to hug him with his fatherly love. As he tenderly hugs his son, he vividly remembers Hoon Jae's phobia suffering. Cheol Woong is very very sorry for his son. Holding back his tears, he collapses on the ground – refusing Hoon Jae's help. Then he weakly steps inside.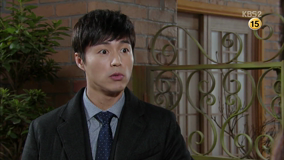 Rather than waiting for Hyeong Kyu to pick her up, Hye Joo waited in front of his house to… pick him up today! She's not leaving, is she? T_T
Hye Joo is telling Hyeong Kyu about the stuffs she takes care of at work, writing down notes for him. At times she stares at her boss, trying to hold back her tears T_T She stops him several times as he's leaving to go to court, saying goodbye as if she's really leaving forever.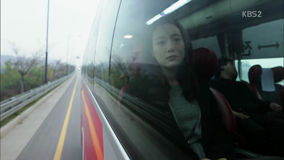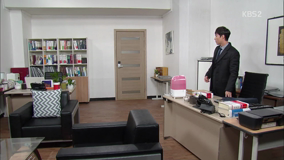 She breaks down in tear after he leaves. Then… she catches a bus. Hyeong Kyu only finds a lip gloss and small pink humidifier on his desk when he returns, no sign of Hye Joo.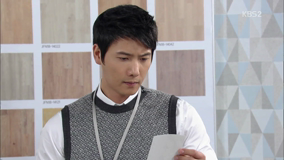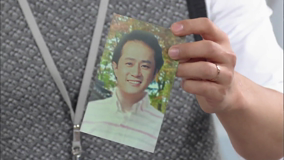 Cheeky Sang Hyeok sat and made a mess on Hoon Jae's desk. While he's tidying up his desk, he finds a picture of young Cheol Woong, the same picture his mother has in her room (the one he put a frame and gave it to her as a present last time).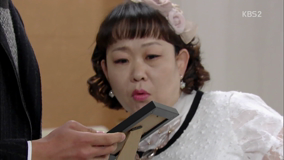 Nam Sook blurts out Cheol Woong oppa told you you're his son, right? Oh nooo 🙁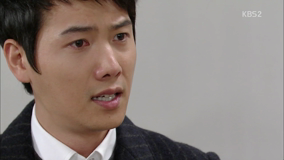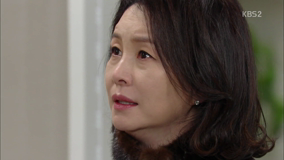 When his mother arrives, Hoon Jae asks if he his father? Young Sun replies the same answer she gave him last time, he is NOT. But Hoon Jae continues asking… my father isn't dead, right?
Comment
It's about time Hoon Jae knows the truth and his mother faces this reality. Glad they're not dragging it until the last few episodes because he deserves to receive his father's love despite his mother's bitterness and anxiousness that the painful past will haunt her back. Cheol Woong's brokenness of throwing away his precious daughter and unknowingly his own son drilled a huge hole on his heart.
Chae Ri looked so nervous & guilty everytime Hyung Soon mentioned about their unborn baby, seems like she's lying about her pregnancy. She's only using her pregnancy as the easiest solution to get married so they can be together forever. A foolish thinking but who can blame a crazily in love girl? She's too stubborn to listen to the elders and her bf's advice. But for their sake, I really hope she's not faking her pregnancy. Don't crush Hyung Soon's heart T_T Albeit worried, his mature way of thinking to accept his baby is heartwarming. He'll be the best dad who works hard to protect his little family.
Maybe because Dong Chool and Sanok went through similar path, they're more understanding and supporting this young couple. Unlike Cheol Woong who harshly cut his ties with his own blood and flesh. I think his mother would kick him out too if she knew back then that he got Young Sun pregnant.
Young Sun continues to drive everyone insane through her selfishness and extreme motherly jealousy – pushing Jin Ae away from her own son disregarding Hoon Jae's happiness. It's annoying to see Yoon Hee's winning smile too, seriously she looks great with Sang Hyeok. They should arrange a date to get to know each other so they can stop meddling into Hoon Jae and Jin Ae's already rough relationship.
Of course noble idiocy is coming and Jin Ae & Hye Joo choose this path. Both women have similar hurdles – their men's mothers' disapproval. They respect their elders' opinions and sacrifice their own happiness for their elders' sake. I applaud their bold decision but it's hurting to see them hurting. So frustrated to see their clueless men not picking up any clue about their own mothers.
I wish Hye Joo could have half of Jin Ae's confidence or Chae Ri's boldness so she can confront this whole situation instead of keep running away so she can stop her ex-husband controlling her and Kim San's life. Hyeong Kyu is willing to help, her mother too but if she's not ready to accept their help, everything will be in vain. I guess she's too scared starting anew especially knowing that Sanok is against their relationship. After everything she went through, she'd rather sacrificing her happiness than seeing the person she loves is being hurt by her sick ex-husband.
Kim San breaks my heart – he confronts his own father so his mother can continue smiling. What a brave young boy he is! Don't underestimate pure kid like him, his heart is bigger than most of adults in this drama.