All About My Mom Episode 33 Brief Recap
The unthinkable accident left Hoon Jae fighting for his life, giving people around him a wake up call about how fragile life is and his true feelings. Jin Ae in particular is very grateful he's still breathing that she's willing to (once again) make selfless sacrifices for his sake. Despite Young Sun's stubborn attempt to split our OTP, this episode she finally figures out she's lost. While our OTP's relationship is back on the right track, Hyeong Kyu & Hye Joo continue with their push-and-pull r/s (I'm starting to get frustrated with them although they're so cute together). Maknae couple's marriage will be shaken by a new young lady in their neighborhood.
Episode 33 Brief Recap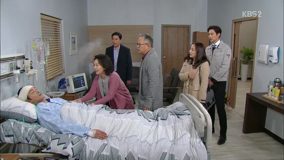 Sang Hyeok rushed injured Hoon Jae to hospital where he's currently undergoing a surgery on his head. Panicked Sang Hyeok calls Jin Ae first then Hoon Jae's parents Young Sun (Nam Sook picks up the phone) and Cheol Woong. Hoon Jae's surgery is done but he remains in a coma. As expected Young Sun blames Jin Ae, mistakenly believes her son got into an accident because he was rushing to see her but Sang Hyeok defends her explaining there was an accident at the work site. Nam Sook blames the company [of course] so Cheol Woong promises to investigate this incident thoroughly. Sweetheart Sang Hyeok introduces Jin Ae as Hoon Jae's girlfriend to his CEO before returning back to the site. Cheol Woong realizes they've met before and they're now family!

Hyeong Kyu is curious to find out Hye Joo's reaction about his blind date and why Hye Joo was at the same restaurant. Hye Joo who's contemplating to use mobile waterproof plastic cover he gave her, startles when her phone rings. It's in the middle of the night so she answers it in a very sleepy tone (pretending she's sleeping) but soon changes it back because her boss catches her lying. As usual he asks about work before complaining she didn't pick up the phone within 10 seconds. Everything is back to normal now so she reveals all those 10 seconds phone call, escorting her home etc no longer applies. But Hyeong Kyu figures out she's upset he didn't take her home and went to the blind date instead.
So he explains the reason he went to the blind date (his mom forced him yada yada yada) until he realizes he's making excuses 🙂 Then he continues that he walked out because she's not his type yada yada yada so Hye Joo asks why he's blabbering about his blind date to his employee at 10:45PM! Got caught he lies that his employee should know her employer better. Then he abruptly hang up! Hye Joo on the other hand, is happy he rejected his blind date 😀 What about Hyeong Kyu? He is blaming his stupidity for calling Hye Joo.

While Mom is wondering why Hyeong Kyu bluntly rejected the blind date she picked for him, Dong Chool is worried about Jin Ae who's still not home yet. Well Jin Ae calls, lying that she's working overtime because she doesn't want her parents to be anxious and worried if they're told about Hoon Jae's incident.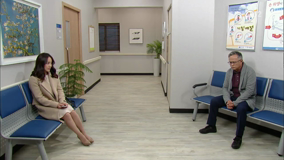 Cheol Woong and Jin Ae were kicked out earlier by Young Sun because only one guardian can be at Hoon Jae's bedside but they're still at the hospital waiting for him to regain his consciousness. Cheol Woong knows how physically and mentally exhausted Young Sun is, and wants to be there for her & his son but Young Sun repeatedly asks him to leave until she collapses on his embrace.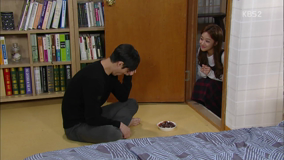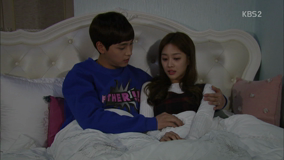 Kind-hearted Hyung Soon bought late night snacks for Chae Ri who's drooling on a $320/person set menu! When she shares some of the snacks to her in-laws, Hyung Soon spots the expensive meals and feels bad that he can't give her everything she wants. She assures him she's okay but he gently touches her tummy and says their baby isn't. Chae Ri looks guilty when he reveals he's been studying about pregnancy and wants to go to prenatal classes together. He's so excited to be a father :'(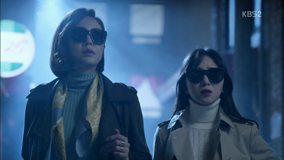 All About Mom abruptly switches to a thriller drama  Two mysterious women appear in the neighborhood, dragging their luggage. Why are you wearing sunglasses in the middle of the night??? The older lady (Jo Mi Ryung) is relieved nobody is following them while the younger one Go Aeng Doo (AOA's Mina) enters the house hurriedly because she's cold.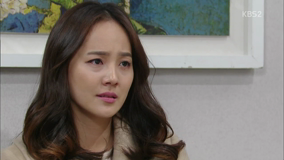 After Jin Ae revealed Hoon Jae hypnotized himself that his dad would come to save him soon (when he was kidnapped) and he sometimes dreamt his dad would rescue him after that incident, Cheol Woong is guiltier that his son had to endure many hardship alone. And now he can't still do anything for his son 🙁 Jin Ae reveals Hoon Jae missed his dad so much and it's awesome they finally met but Cheol Woong is overwhelmed with his own guilt. So does Young Sun who tearfully apologizes to her son.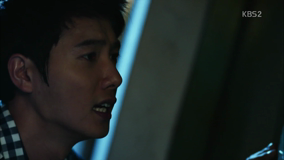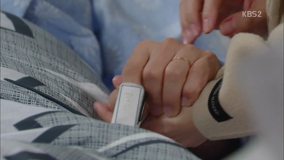 Hoon Jae is trapped in the basement and panicky calls out for Jin Ae to rescue him. He bangs the door so hard but she's not coming. Suddenly, he starts calling out Jin Ae's name so when Nam Sook runs to find a doctor, Jin Ae and Cheol Woong rush inside. Cheol Woong gives her a permission to calm him down. She begs him to squeeze her hand, everyone is relieved when he reciprocates. Annoyingly Young Sun asks Jin Ae to leave but Hoon Jae doesn't want her to leave – he's not letting her hand go so she stays there overnight.

Sanok is furious Young Sun works her daughter to death even after disapproving their relationship. Her bad mood continues as her youngest-in-law isn't helping her making breakfast. Dong Chool recalls she was also so tired and sleepy when she was pregnant with Hyeong Kyu so let's give Chae Ri a break. But Chae Ri is here 🙂 She cutely hugs her parents-in-law before showing the breakfast she made yesterday.
Sanok continues complaining about the dishes Chae Ri made (rice is cold, spinach has too much water etc etc) while the men are praising her. She soon figures out Chae Ri bought the side dishes from her rival side-dish store 😀

Lee Jin Ae finally comes home, she doesn't have any appetite so she refuses to have breakfast. She can only stares at her sister-in-law (Hoon Jae's half-sister). The world is indeed so small. Mom follows her to her room and Jin Ae finally breaks down – crying on mom's shoulder :'(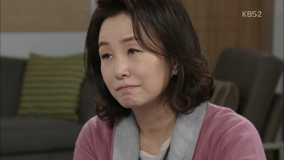 Young Sun apologizes for hurting her son's heart, filial son Hoon Jae also apologizes 🙁 After being told about Hoon Jae's incident, Lee Jin Ae's family hurriedly come to the hospital but hesitating in front of his room – don't want to disrupt him. They understand Young Sun's concern for not letting them to visit Hoon Jae because he's still not stable. But they're upset Yoo Hee is allowed in.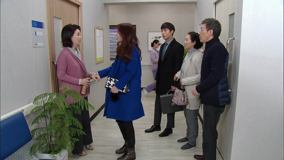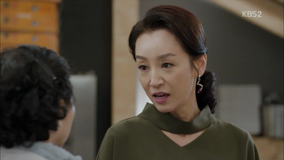 Of course Sanok is upset to see a woman who called Young Sun mother-in-law was allowed to visit Hoon Jae. She's definitely not Hoon Jae's sister and Sanok figures out Yoo Hee is Jin Ae's rival-in-love. When Sanok receives a call to find a blind date for President Kim (who owns her side-dish shop), she suggests Hye Joo. President Kim is divorced, so does Hye Joo. Yoo Ja is furious, accusing Sanok for setting this up because she doesn't want her son to date Hye Joo.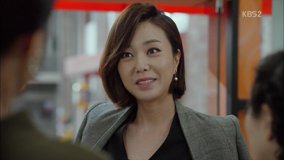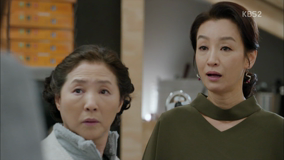 The mysterious lady who arrives last night, appear at Yoo Ja's chicken shop – wanting to apply as the shop's part-time worker. But from her look, outfit, style, etc, she looks like a rich lady so why is she looking for a job?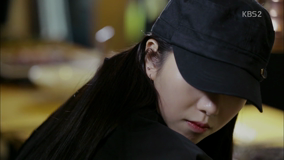 Chae Ri's grandma comes to the restaurant where Hyung Soon works. It's annoying she continues calling him Chauffeur Lee. Even though Cheol Woong forbids her to give Chae Ri anything, she hands him an envelope of money. He refuses because he wants to support Chae Ri himself, asking her to give it after he settles down. Grandma knows it's useless arguing with him so she reluctantly gives in and only gives Hyung Soon $1000 to treat Chae Ri a special menu at her favorite French restaurant. A pregnant woman is craving many delicious food, grandma only wants her granddaughter to eat anything she wants. Meanwhile, the mysterious young lady is eating at the restaurant and smells money.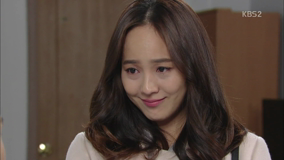 Fortunately Hoon Jae is doing so much better (and isn't suffering from amnesia. Thank God!). Nam Sook leaves when Jin Ae visits him, giving this lovebird some time alone. Jin Ae tearfully & gratefully thanks him for waking up & coming back to her T_T Hoon Jae then reveals he dreamt she rescued him, gave him the warmest hug & prettiest smile while whistling to him. He came out of a coma thanks to her. She apologizes for trying to leave when he was having such a hard time T_T He also apologizes for giving her a hard time. #Relationshipgoal!
After witnessing Hoon Jae (who was in a coma) responded to Jin Ae's voice and clutched her hand tightly, Young Sun realizes her son really loves Jin Ae.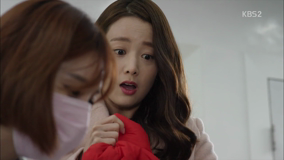 Hye Joo is playing hard to get, refusing to be escorted home citing she has an appointment later tonight. But she's biting her nails so she's either lying or nervous. She abruptly leaves before Hyeong Kyu bombards her with other questions she won't be able to answer. But she's actually not lying. She's nervous of Kim San's dentist appointment! Her son is a brave big boy but his mom is freaking out, begging the dentist for not hurting her son. The dentist almost kicks her out! Seems like she has a dentist drill phobia.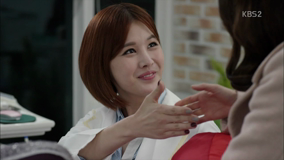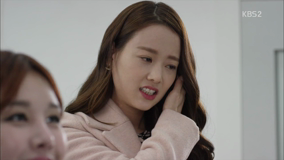 Coincidentally, the dentist is Hyeong Kyu's blind date. Curious Hye Joo starts asking about her blind date, if she had a great time and her first impression on her boss aka Hyeong Kyu. Hye Joo soon regrets it because the dentist reveals she's attracted to him and wants to aggressively chase him. She even asks Hye Joo to give her any hint about her boss.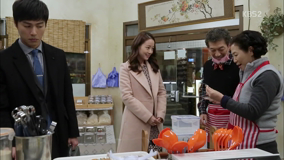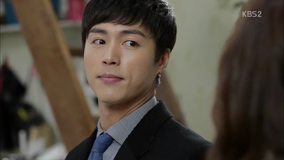 Hyeong Kyu is annoyed to see Hye Joo at her mom's shop, didn't she say she has an appointment tonight? He hurriedly goes to his parents' shop before Hye Joo sees him but they bump into each other there as she's returning Sanok's containers. She even gifts Sanok a handmade hairclip to return Sanok's favor for making delicious side dishes for her family.
When Sanok brings up the arranged blind date, she thanks her for caring for her (in front of Hyeong Kyu). He's shocked to find out it's President Kim, their landlord. From Hye Joo's reaction it's obvious she doesn't like President Kim nor the blind date but she'll try to meet him so Sanok won't bombard her with question if she currently loves someone else. Dong Chool advises she shouldn't have to if she doesn't want it but she insists she will try. Jealous Hyeong Kyu sarcastically states everyone has the right to go on a blind date but he looks annoyed when mom brings up about his arranged blind date! Hye Joo politely excuses herself from this non-sense blind date arrangement.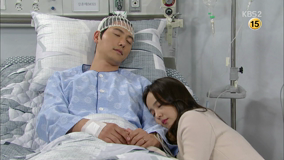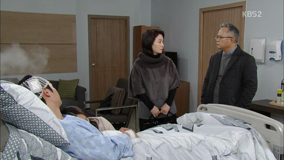 When Young Sun arrives at her son's hospital room, she witnesses our OTP peacefully sleeping & holding hand. She realizes how Jin Ae really means to her son.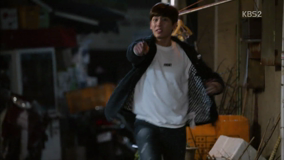 Hyung Soon reluctantly accepts Grandma's money and made a reservation at Chae Ri's favorite restaurant for this weekend. Sanok overhears Chae Ri talking about money and abruptly yells at her. But she promptly apologizes, afraid she shocked her and her baby. Chae Ri's guilt is so obvious that it's 99% she's faking her pregnancy.
Meanwhile, who was tailing Hyung Soon bumps into him & snatches his wallet. He soon realizes his wallet is gone and this young woman is the thief! He chases her around the neighborhood. Chae Ri is waiting nearby to surprise her husband…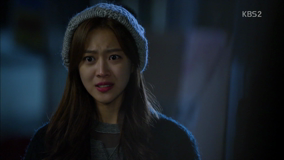 Aeng Doo is stuck on a dead-end alley, there's nowhere else she can hide. So she removes her jacket, hat & shoes, then walks out pretending as a very sick woman who needs help. Hyung Soon asks if she saw someone passed by but she's not saying anything. Suddenly she faints! Chae Ri is furious to see her husband with another woman!