All About My Mom Episode 37 Brief Recap
December 22, 2015
|
Recap
Regret always comes too late – only a few hours into her marriage, Lee Jin Ae discovers what Mom said is spot on! The tug-of-war between her & MIL Young Sun continues, at times she feels like an outsider as Hoon Jae cluelessly chooses the easy way out to avoid confrontation. Meanwhile, Chae Ri's immerse guilt leads her to confess the truth, can she save her marriage and earn back Hyung Soon's trust?
Episode 37 Brief Recap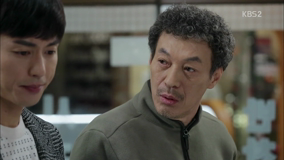 After Seo Hyeon nags she couldn't buy side dishes because the store is closed, Sanok opens her shop & generously gives her side dishes including Hye Joo's favorite but she's not Hye Joo and doesn't like flavored peppers. Dong Chool stares at his son curiously especially when he politely asks Seo Hyeon to leave because it's getting late. Meanwhile Hye Joo let go her hand, excusing herself to go home now. President Kim understands she needs to get back to Kim San who's home alone & offers to take her home.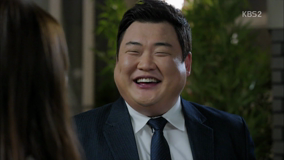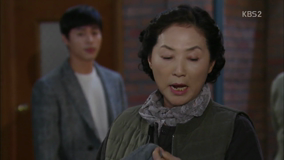 President Kim assumes she was waiting for him knowing he'd be here doing his collection today – hence he proclaims they're dating. Characters in this drama need to stop making assumption. Sanok assumes that after several dates enjoying meals together, Hyeong Kyu and Seo Hyeon are also dating. Sanok makes his heart bleeds more by bringing up about Hye Joo and President Kim. Dong Chool chips in that both sides must love each other, it won't work if President Kim is the only one who likes Hye Joo but Sanok continues bragging about President Kim's wealth and how perfect he is for Hye Joo.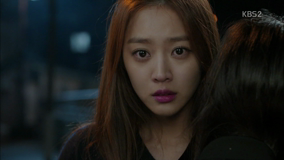 After finding out the truth, Hyung Soon ignores his wife flatly. They run into Aeng Doo (who's waiting for him – wearing only light clothes although she pretends to have a cold) who pretends on her way to the pharmacy. Nice guy Hyung Soon lends his jacket to her but Chae Ri orders her to go home and changes into thicker clothes. Aeng Doo lies that her only parka is still wet so Chae Ri offers to buy her the medicine. Hyung Soon abruptly leaves the two girls alone. The lies continue as Aeng Doo reveals she must get it herself because it's a special medicine. Chae Ri lends her jacket to Aeng Doo who strongly refuses to take off Hyung Soon's jacket. She even boldly threatens Chae Ri because she knows her secret! Now it's Chae Ri's time to get nervous because of 1) her fake pregnancy 2) her marriage hasn't been registered yet 3) she's finally found her match who's planning to steal her oppa!

Despite thankful worried Cheol Woong came to his house to see his mother, Hoon Jae doesn't let his father to see his mother. He knows he's a jerk and it bothers him a lot too. He also feels sorry they had to cancel their honeymoon, Jin Ae cheers him up that they are together now, they'll stay together everyday – it's all that matter, right? But she begs him to spend their first night together.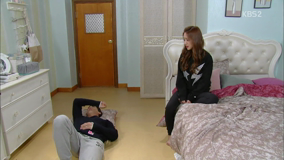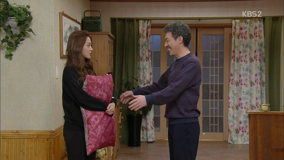 Chae Ri tries to open Hyung Soon's mind about Aeng Doo's lies but because she messed up big time, Hyung Soon no longer trusts his wife. Despite Chae Ri reminding him about his own lie of pretending to be Jae Min, he argues she went too far – it's like she made their "baby" as a joke. He refuses to talk nor listens to her, abruptly goes to sleep. As she's otw to Jin Ae's room to sleep there tonight, she bumps into Dong Choo who gives a nice advice about dealing with lovers quarrel. He even promises to scold his son in the morning! Immersed with guilt, she can only tearfully apologizes inside her mind.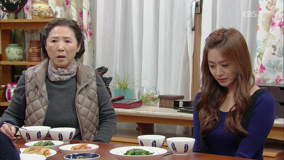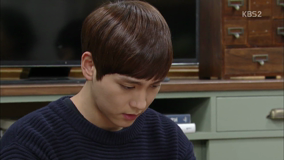 Chae Ri confesses despite Hyung Soon tells her not to (wait until the whole family finishes their breakfast). He even defends her about the phantom pregnancy, pretending to know all along but Chae Ri admits she's the only one who lied. Sanok is furious they fooled everyone!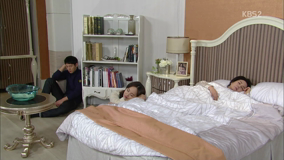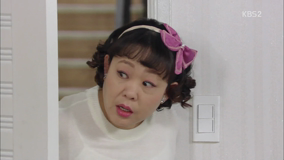 What about the newlyweds? They spent their first night taking care Young Sun and slept in her room. Nam Sook's scream wakes everyone up, including Young Sun who orders the kids to leave for their honeymoon now. But worried Hoon Jae doesn't want to leave mom who's clearly still unwell and Jin Ae adds there's urgent thing needs to be done at the company – making Young Sun nags that she'll be known as a nasty boss and MIL who ruined her DIL's honeymoon. Nam Sook clarifies it was ruined because she's sick. To protect Young Sun, Jin Ae will tell her co-workers that something urgent came up with her family.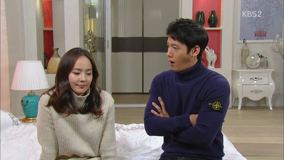 Jin Ae tries to be the bigger person although she's upset Hoon Jae abruptly left the airport yesterday. She prefer to work than staying at home. He kinda regrets marrying a workaholic wife, making Jin Ae teases him to annul their marriage. But after all the storms they went through together, there's no way! He cutely tickles her until they hear a phone call. Oh no, they totally forgot to call Jin Ae's parents yesterday. Unable to lie, he passes the phone to Jin Ae 😀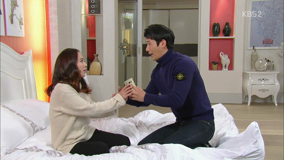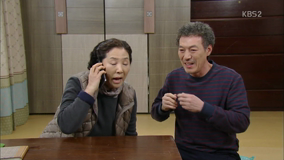 It's so adorable seeing Dong Chool almost burst in tears hearing his only daughter's voice while Sanok nags at her for being too selfish and already forgot about her parents. Holding back her tears, Jin Ae confesses they didn't go for their honeymoon due to urgent work. Sanok straight away blames Young Sun and obviously her daughter for being a fool. Dong Chool begs his wife to swallow her spite and look upon Young Sun kindly.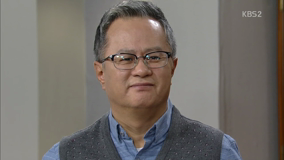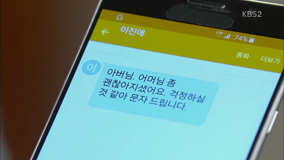 As promised, Jin Ae sends assuring message to her father-in-law Cheol Woong about Young Sun's improved condition. Cheol Woong smiles reading the word "father-in-law" awww…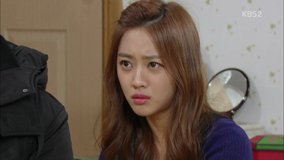 About Chae Ri, Sanok and Dong Chool are in agreement the maknae couple should be responsible for their own lives. They will no longer support them and order them to pay for their accommodation & food. No more free rent, no more free food.

Aeng Doo came all the way to return Hyung Soon's jacket (which Chae Ri snatches right away). Chae Ri yells, stops them to go to work together – making Hyung Soon advises her to stop acting like a jealous kid and support him so he can be a permanent employee. He also requests her to tell her father today!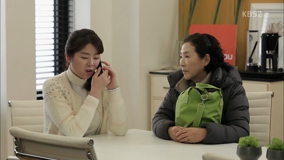 Despite flatly denying her motherly love, Sanok packs side-dishes for Jin Ae who's currently working at home and accompanied by her handsome husband laying on her knees. She tells him to work as well so he won't return to work with a pile of work but he'd rather gazing at his wife. Well, it's a big mistake lying to Mom because Sanok comes to HS Fashion with Jin Ae's lunchbox! Her work colleague thought Jin Ae told her family about Young Sun's illness so Sanok discovers the truth.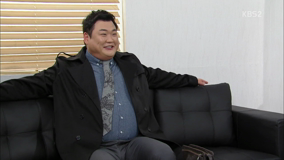 Meanwhile, President Kim visits Hye Joo at work, adorably fixed his eyes on her. When Hyeong Kyu is back from the courthouse, he has nothing to say except staring at both of them. 😀 Feeling uncomfortable, he politely requests President Kim to leave but he's not moving because he's here as a client and won't hesitate recommending more clients to lawyer Hyeong Kyu!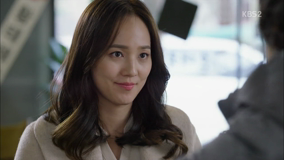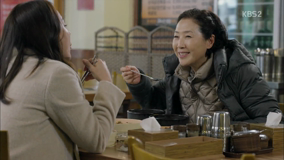 Young Sun still refuses to see Cheol Woong nor accepting him, even blaming Jin Ae for telling him about her improved condition. After confronting Jin Ae about lying to her, Sanok pulls out the side dishes for her daughter who's busy nursing her MIL. Jin Ae is really enjoying mom's home-made food. What a sweet yet rare mother&daughter beautiful lunch date. 🙂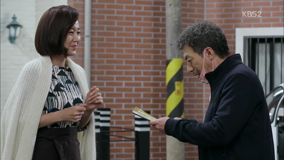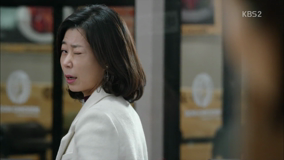 Making use of the situation, Eun Ok gives a book she treasured from Dong Chool and lends it to him. When she hears someone's looking for her, she quickly hides. Yoo Jae almost blurts out the truth before Dong Chool drags her to her chicken store. But they don't realize that these two women are accomplices! Dong Chool and Yoo Jae are discussing about Eun Ok's secret when Sanok appears. Eun Ok sneaks out when Sanok isn't looking. Basically Eun Ok is in debt and needs a lot of money. I'm gonna skip recapping con artist Eun Ok's scene because I'm so frustrated with this filler. I wish the writer can focus on our three couples and their families instead of those two unnecessary con artists.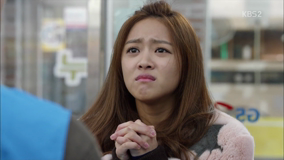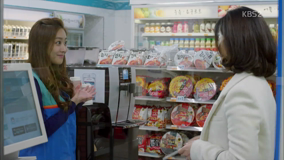 Chae Ri is now working at the convenience store after begging for her dear life.

Meanwhile, frustrated Hyeong Kyu bangs on the table. His mood is ruined because of President Kim who trusted his lawsuit to him. He gets angrier when Hye Joo defends President Kim who gave them a lot of work. Suddenly, Seo Hyeon arrives to take him for a date but he excuses he has a school reunion tonight (only single men are allowed).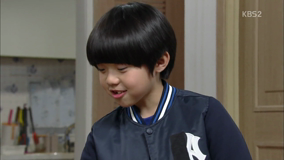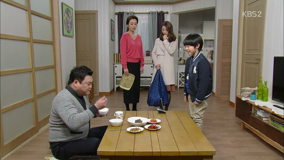 President Kim is making himself comfortable at Hye Joo's home! He's there eating when Hye Joo and Kim San arrive home – waited for 2 hours only because he missed him. Kim San is surprised he enjoyed the food because everyone knows the women in this household can't cook.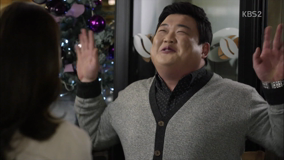 Hye Joo finally put a stop to President Kim's affection but continues denying her feeling when he asks if she likes Hyeong Kyu. She even asks him a favor to help Hyeong Kyu and Seo Hyeon's relationship by pretending to date! President Kim is willing to do whatever she asks him, he can even fly to the sky if she asks him to pick a star! He has a heart of gold! Hopefully he'll find a nice woman as kind as him. He asks her to reconsider, it's okay if they don't go on dates anymore. Although they're pretending dating, sadly it's the end of his relationship with Hye Joo.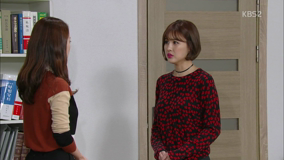 Replay of Seo Hyeon's expressing her desire to get engaged with Hyung Kyu – asking her to back off and help her before she's leaving to Africa for volunteer work. Seriously Hye Joo, please stop denying your feeling because you're hurting yourself, Hyeong Kyu and give a false glimmering hope to Seo Hyeon!
Suddenly Hyeong Kyu appears in front of her. Stupidly, Hye Joo lies that she's decided to date President Kim! Hyeong Kyu asks if she sincerely dates President Kim and wants him to date Seo Hyeon. She nods. Then she leaves home with President Kim's Chauffeur.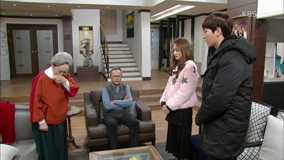 Chae Ri and Hyung Soon confess the truth to her family but Cheol Woong still refuses to accept her back – with or without her baby. He kicks them out even after Hyung Soon explains about their situation. He asks Hyung Soon to promise that if one day Chae Ri comes back, it means they break up for good and he will never let Chae Ri near him again.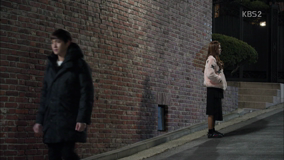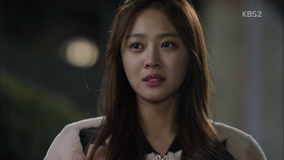 Chae Ri blames Hyung Soon for trying so hard to be truthful and sincere because knowing her stubborn dad, it's just like talking to the wall. She's tired living with this upright man, she's been living miserably trying to be upright too but he's frustrated with Chae Ri's spoiled personality. He gives his permission for Chae Ri to return… to the luxurious life she previously enjoyed.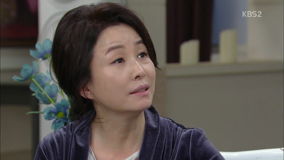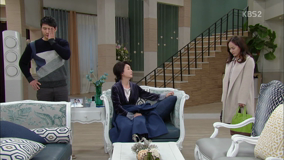 The news that Sanok came to see Jin Ae at work has reached Young Sun. Feeling guilty (they couldn't go to their honeymoon because of her) and annoyed, she expresses her frustration to Jin Ae. Hoon Jae tries to defend his wife but Young Sun lashes out he has already started taking his wife's side. She then blames Jin Ae for calling Cheol Woong without her permission! Despite Jin Ae's explanation, she continues berating her – begging her to understand that the two of them (her and Hoon Jae) suffered a lot because of Cheol Woong. Jin Ae is annoyed Young Sun keeps bringing up "we" "Hoon Jae and I" "us".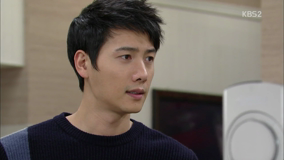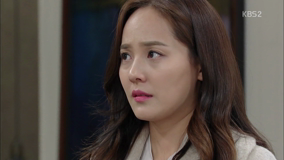 Hoon Jae stays silent as Jin Ae glares at him! Please say something Hoon Jae ya! Defend your wife!