All About My Mom Episode 43 Brief Recap
In denial over her impending death, bitter over her precious son who put his bride-to-be and her family first, overly worried how her husband will survive living alone without her, Sanok's world is crashing down. The world is so cruel that Chae Ri and Hoon Jae love & treat Sanok like she's their own mother while the three children she gave birth to & raised until they found their own happiness, aren't even showing their affection to her. Jin Ae learns about mom's sacrificial motherly love after Sanok surprises her only daughter with an offer Jin Ae can't refuse.  Her sons are still doing things their own ways, leaving the hole on Sanok's heart gets bigger & deeper.
Episode 43 Brief Recap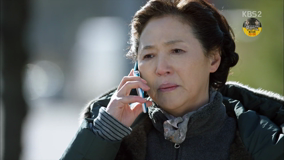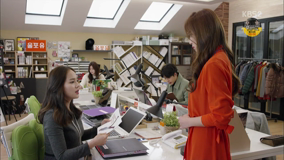 Being told she's dying while believing all along that she's not that sick, Sanok is optimistic the doctor lied to her. She calls Jin Ae  to remind her about her MIL's birthday in a few days, perhaps because she also wants to hear her daughter's voice but Jin Ae is too busy scolding Chae Ri for not doing her job correctly so she hangs up! Chae Ri who's excited Mom called (maybe because she misses her cheeky DIL) nags at her brother for being rude to her own mom.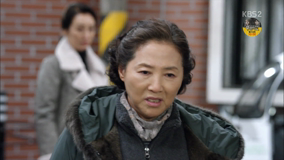 Still trying to digest her cruel fate, Sanok is thinking about all the things she can no longer do next year and the wasted clothes she won't be able to wear next winter T_T When she bumps into Yoo Ja, she happily offers to purchase the furniture for the newlyweds because Yoo Ja has provided the house for them but her expression changes seeing Yoo Ja calling her son son-in-law carefreely. She'll be more annoyed if she finds out her golden son treats his wife-to-be and her mom to a massage. Hye Joo feels sorry for Sanok, wanting to invite her too but Yoo Ja shuts her up. She advises her daughter to keep her high up, not get intimidated only because she's a single mother.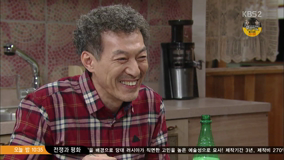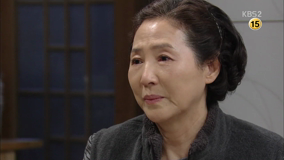 Following his wife's detailed instruction, Dong Chool passed the first test though the bottom of the stew is burnt. Sanok is relieved he can at least cook once she's gone. Naive Dong Chool agrees, his wife can "fly away" to places she wants to visit.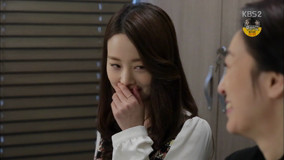 Hyeong Kyu falls over the heels with his glowing bride-to-be after her relaxing massage. Yoo Ja urges them to find a new apartment instead of moving in with her because Sanok will be upset. But Hyeong Kyu is too stubborn to listen to the elders while Hye Joo promises to be a better DIL for Sanok.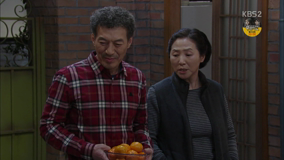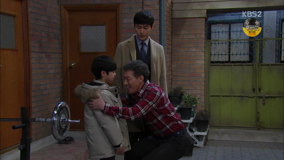 While bribing giving oranges (from his grandma) to Hyeong Kyu's parents, Kim San blurts out choco bread ahjussi treated his mom & grandmother to a massage earlier today. Just then, Hyeong Kyu comes home, goes straight to Kim San who gives a chocolate bread & talking (to him) in banmal. Sanok reprimands Kim San for speaking informally to much older Hyeong Kyu, wanting her son to start disciplining this young boy. Both Dong Chool and Hyeong Kyu assures Kim San that he didn't do anything wrong, they're the one who made Sanok angry.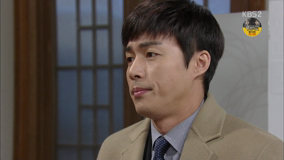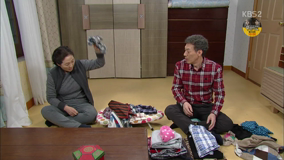 Hyeong Kyu asks mom to take out her anger at him, not Kim San. Unfortunately she's too upset to think clearly that she continues berating her son, even refuses his offer for a massage. Yes Hyeong Kyu, you realized this too late. You should've treated mom to a massage too. She's been treating her son like a prince, washing his dishes, ironing his handkerchiefs but she's now calling herself an idiot for spoiling him over a decade.
Doong Chool urges his youngest to resolve his love quarrel and not adding more fuel into the fire to his already sensitive mom. But Hyung Soon has firmly decided to end his marriage because she's too high up there and he can't even compare with her. He believes they don't belong together.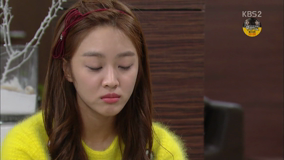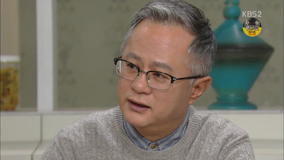 Now it's Chae Ri's turn to oppose dad and Young Sun's relationship, purely because she didn't have a great first impression when she first met her at Hyung Soon's house. Grandma nods with her granddaughter's opposition. She didn't and still doesn't like Young Sun, she would never give her permission if it's not because Hoon Jae. Cheol Woong emphasizes now his daughter understand what he felt when she forced her relationship with Chauffeur Lee. On the other hand, Jin Ae speaks up she'll invite President Jang's family to Young Sun's birthday party so the whole family will celebrate her special occasion together. Young Sun is annoyed Jin Ae is now becoming her ally but nothing she can do to force her away.

Sanok regrets snapping at poor innocent Kim San while Hye Joo is rethinking about her marriage because she doesn't want Kim San to get hurt. She's too sensitive, she needs to keep her head up high. Hyeong Kyu encourages her to explain things to Kim San confidently and don't let her emotions to take over. He grabs her wrist very tightly, not wanting to let her go before slowly let her hand go and gives her a hug. Just follow him, Hye Joo ya. Take a leap of faith & trust him. They look at each other, she closes her eyes thinking he's gonna kiss him but nooooo…. 😀 He instructs her to get back at work. She's sulking, touching her lips but he doesn't care. 😀
Chae Ri and Yoo Hee are on store visit to Nam Sook's store where cheeky Chae Ri calls her ahjumma as usual. Suddenly, there's a masculine aroma enters the store, Nam Sook's heart is pounding seeing a handsome man on the door. He is… Dong Chool who drops by to see Chae Ri who told him she'd be here today.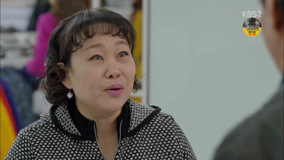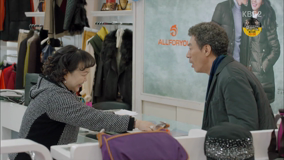 While waiting her to finish work, he a familiar chat group cafe's name on Nam Sook's computer. He's surprised with this coincidence but can't get her ID name because she's busy serving a customer.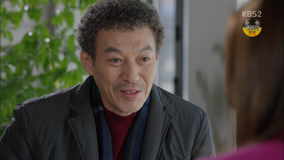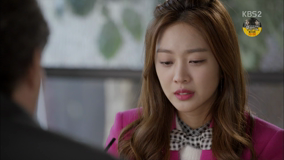 t
Dong Chool explains the most confident person can become so small in front of someone they love, like Hyung Soon whose brain is full with self-pity. Dong Chool urges her to let this go but Chae Ri can't even see him like she used to, she hates him, and doesn't understand why he is easily intimidated. Dong Chool believes she'll be back as his daughter-in-law again, someday.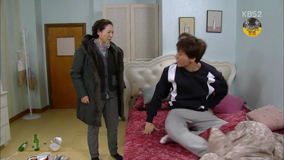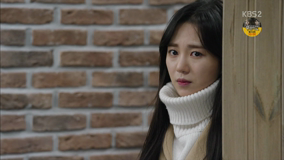 Instead of doing something about his future, Hyung Soon is drowning himself with alcohol thinking nothing he can do to change his fate. He's just a loser. His greed made him holding on to her and it's now the time to let her go. Well, Aeng Doo is staring at this self pity man from afar.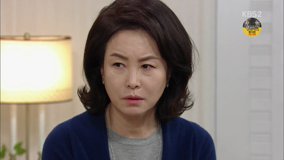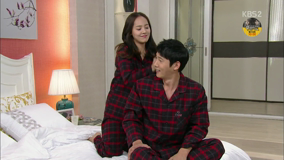 Because Cheol Woong's mother was pleading to both Jin Ae and Young Sun, both women agree to give her another chance. Hoon Jae is convinced after Jin Ae massages his shoulder. Can the writer give us more OTP scenes? It's not enough to see them playing around in bed, massaging each other for less than 5 minutes per episode 🙁
Hye Joo boldly meets Sanok, apologizing she wasn't too strict on Kim San and passes on Kim San's promise to well-behaved from now on. She even brings up her desire to move in here as long as she can bring Kim San along because she can't live apart from her son. Using excuse Kim San is too young to understand, Sanok lies that it's okay for her son to move in to Hye Joo's house. Yoo Ja meanwhile confronts Hyeong Kyu about Sanok's ill treatment to her daughter & grandson.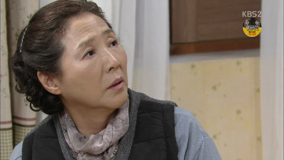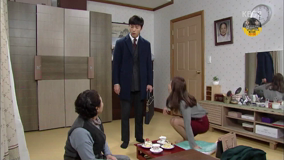 When he sees Hye Joo's shoes, Hyeong Kyu burst in mistakenly accusing mom for reprimanding his fiancée! Oh No no, Hyeong Kyu ya. Hye Joo reveals mom just gave her permission to move in with him so he bows down his head & apologizes. Hye Joo was crying so he thought carelessly, he didn't know she was crying out of happiness.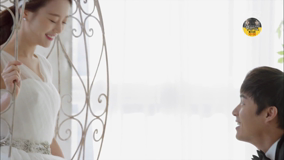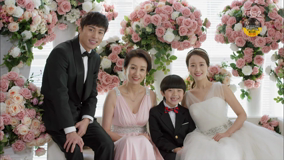 Yoo Ja and Kim San are in tears seeing Hye Joo and Hyeong Kyu filming their wedding photoshoot. They really make a great couple, aren't they? Their chemistry is so palpable. They then take the family picture. Love love this photoshoot session but how did they leave out his family? T_T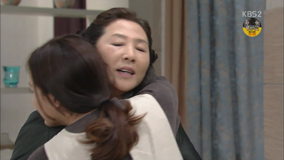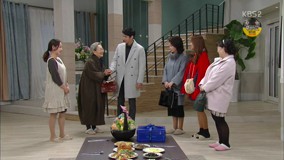 Jin Ae is cooking for Young Sun's birthday party alone, pretty much lost because she can't follow mom's instruction on the phone. Suddenly the door bell rings and Jin Ae almost cries seeing her mom standing there T_T Sanok doesn't want Jin Ae to make a mess on her first big test as Young Sun's DIL so she's here to make the best feast for her in-laws's family. Jin Ae notices mom's not well but Sanok pretends she's okay. She tries to abruptly leave before the birthday party because she didn't bring any gift and everyone (she dislikes) will be here soon. Jin Ae assures mom that her cooking is her birthday gift, trying to stop mom from leaving. But before Sanok can leave, the first guest arrives so she hides at her daughter's bedroom. Grandma arrives first then Young Sun and Chae Ri who came from the office together. Hoon Jae and Nam Sook soon join them while Cheol Woong arrives last.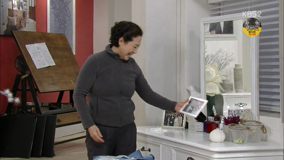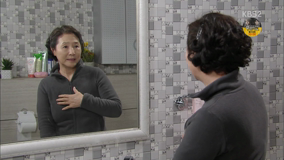 Sanok is happily looking at her daughter's wedding picture and her big bedroom when she feels her chest is hurting. She goes to the bathroom to drink her gazillion amount of medicines as she looks at herself in the mirror, relieved her children has finally found their soulmate. Her only worry is her husband who's calling her worried she isn't eating dinner so she lies she's having dinner now. He tells her to keep her spirit up like a nobleman in front of everyone.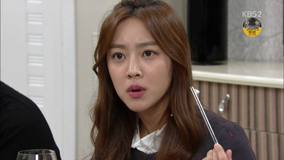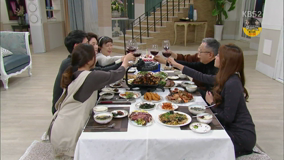 Everyone enjoys the delicious food but Chae Ri notices Mom's flavor on the dishes so does Grandma. Chae Ri accuses Jin Ae for receiving Mom's help because she never helped in the kitchen hence won't be able to replicate Mom's cooking. But Jin Ae continues pretending she made the food alone which surprises Grandma who in turns scolding the women (especially Young Sun) for not helping her. After her birthday speech, Young Sun let Jin Ae to say something as a reward for her hard work cooking this delicious dinner feast. Jin Ae sincerely wishes her MIL a happy birthday, hoping she'll stay healthy and happy with her Father-in-Law. Smile breaks on Cheol Woong's face while Chae Ri is clearly annoyed. Jin Ae adds hopefully they can be one big happy family from now on.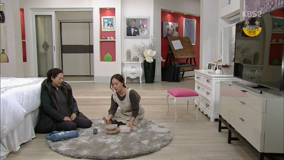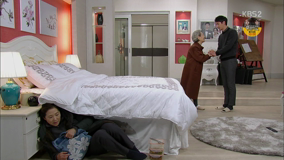 Excusing herself to go to her bedroom under Young Sun's watchful eagle eyes, Jin Ae brings mom side dishes and rice. She begs Mom to join the party but Sanok doesn't want to embarrass her daughter so Jin Ae leaves before asking mom to hop on her bed. But because her clothes smell side-dishes she cooked, she opts to stay on the floor. Suddenly she hears someone's coming so she hurriedly hides beside the bed. It's Hoon Jae who sweetly escortsi his grandma to see his room & holds his hands in private. He quickly put away the medicines he spots on the floor. The grandma annoyingly nags her only grandson can marry a woman from a good family but Hoon Jae put a smile back on Sanok's face when he praises his awesome mother-in-law. You continue making us proud, Hoon Jae ya.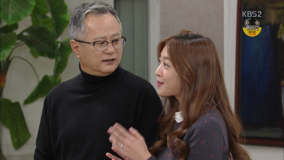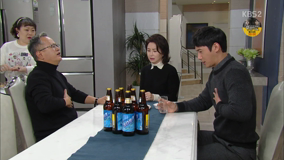 Thinking she's got the upper hands as Cheol Woong's daughter & this household's step-sister, Chae Ri refuses to help Jin Ae. But Hoon Jae orders his cheeky sister to help his wife preparing a dessert table. Hoon Jae and his dad are competing for drunk session, something Cheol Woong has always wanted to do. Like this drama has shown us in the past, both men have similar drinking-gulping gestures – putting their hands on their chests.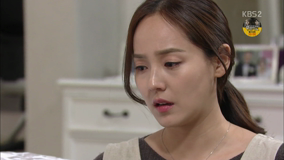 Jin Ae excuses herself to go upstairs again and this time Young Sun's suspicion grows. Her eyes welled with tears finding her mom sleeping on the floor against her comfy bed T_T Mom, you should sleep on Jin Ae & Hoon Jae's bed T_T