All About My Mom Episode 44 Brief Recap
Episode 44 Brief Recap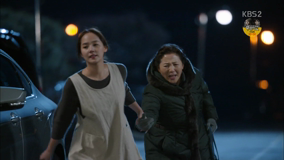 Limping down the stairs, Sanok sneaks out while Jin Ae is distracted by Chae Ri's calling her out to pee somel apples. She bites her lips & chases Mom to drive her home without changing her clothes nor wearing any thick coat. She nags at mom for coming over unannounced but it's actually because she feels guilty hiding mom at her room – she should've get mom to eat dinner together. Sanok meanwhile is happy to be driven by her daughter for the first time, she's always wanted to ride in Jin Ae's company car ever since she brought it home. She's then wondering how much longer she can help her cooking in the future. Whilst enjoying the ride home, she lavishly praises her pretty daughter for growing up well, she has a great job and married a great man. Tears brimming on Jin Ae's eyes as Sanok is treasuring her daughter's company. She falls asleep in the car and wakes up hearing Chae Ri's loud voice on the phone.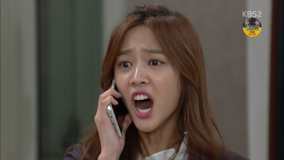 Sanok asks Chae Ri when she's coming back, scolding her for moving out without saying anything to her in-laws. She explains Jin Ae abruptly visited her because she's sick (thanks to her youngest DiL who's stressing her out) but albeit worried, Chae Ri insists she can't come back as she needs to think very thoroughly. Well Chae Ri is actually calling for Jin Ae to do the dishes, but Jin Ae tells her to do it herself. She want Chae Ri to tell Young Sun (in case she asks) that she came home due to urgent matter. Then she hangs up 🙂 Good on ya, Jin Ae.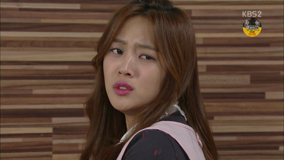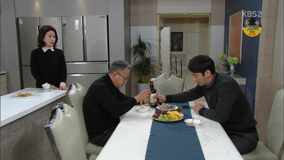 The drinking session is still ongoing although both men are visibly drunk and confesses their first (bad) impression on each other. Chae Ri has to listen to their almost non-sense while whining she's doing dishes alone. Chae Ri only needs to rinse the dishes, the rest of the work will be done by the dishwasher. Hoon Jae confesses he hates his dad before collapsing so Cheol Woong happily declares he's the winner then follows his son's footstep & collapses!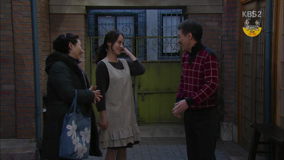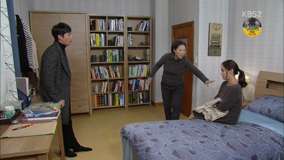 Jin Ae is taking her sweet time at home, Chae Ri can do the dishes without her, right? As soon as her oppa arrives, she scolds him for breaking his promise as the eldest son. Hyeong Kyu vows he'll still take care their parents even though he won't live with them. Sanok kicks Jin Ae out when Jin Ae continues digging their old painful past. Dong Chool walks Jin Ae to the parking lot, telling her about Sanok's drastic mood changes lately and Hyung Soon's heartbreak.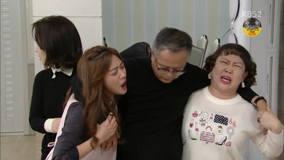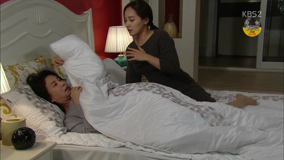 Sanok regrets helping Jin Ae who still can't let go of the past. With tears brimming on her eyes, she feels like she can't expect anything good from her kids. Jin Ae comes to her room and apologizes to Hoon Jae who's wrapped up in blanket. She's surprised that the person behind this blanket is … her MIL! It reminds me of the day Hoon Jae moved to Hyung Soon's room 🙂 Thankfully Jin Ae isn't screaming tonight. Young Sun, Chae Ri and Nam Sook didn't have the strength to drag take drunk Hoon Jae to his room upstairs. Because two drunk men are dominating her room, Young Sun reluctantly sleeps at Hoon Jae & Jin Ae's room.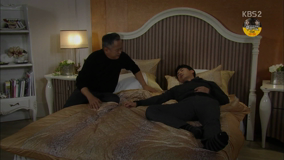 Cheol Woong is almost sober now just as his son talks on his sleep that he's really happy his father is alive because he really wanted to see him. Hoon Jae's confession put a smile on Cheol Woong's face. Awww.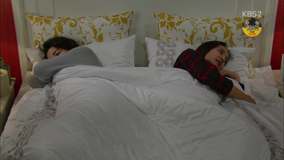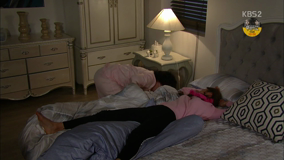 The atmosphere in the newlyweds' room is very awkward as Jin Ae lies that she urgently came home to discuss about Hyeong Kyu's wedding but sharp-eyed Young Sun asks did her mom arrive mom safely! She didn't want to make a fuss nor wanted to embarrass her in-law and DIL in front of everyone so she kept her mouth shut. Young Sun sincerely thanks Jin Ae for all her hard work before trying to sleep but seems like it's gonna be a loooong night for these two women. In Nam Sook's room, she is pushed to the floor by Chae Ri who's dominating her bed.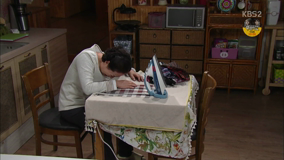 Sanok can't sleep either, blaming her late MIL. When she sees a pile of Hyeong Kyu's handkerchiefs, she irons them convincing herself she really wants to do it. But soon afterwards, she's blaming fate again… Why does she have to go? Why only her? She doesn't want to leave yet.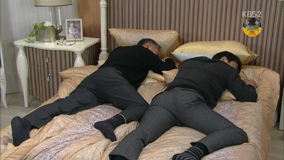 The ladies are shocked to find the men sleeping in exact sleeping position, like father like son!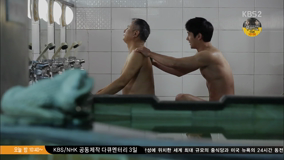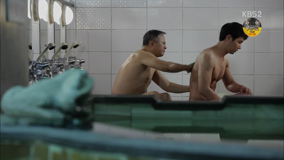 The men then go to the bath house. Although Hoon Jae initially refuses to scrub his dad's back, he finally take the challenge – pouring a cold water on dad's back before scrubbing it incredibly hard. But the truth is, Hoon Jae is enjoying this precious moment because he's always envious whenever he saw dad & son in the bath house together. Cheol Woong returns the favor, regretting missing out his son's cute days. Awwwww… <3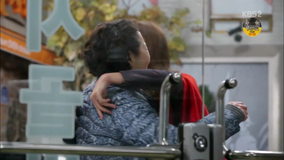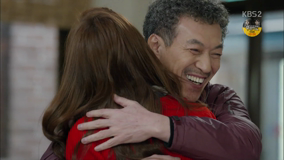 Following Jin Ae's advice to see her parents-in-law who miss her, Chae Ri visits their side-dish shop – wondering where they are because the shop is empty. Sanok surprises her then gives the biggest hug before staring at her sharply. Chae Ri is busy working so she can only come on Sunday. 🙂 Sanok reveals she ran away from home several times too but she soon realized she's the only one suffering because men usually forget and forget. Dong Chool cutely hugs her, thinking she's coming home.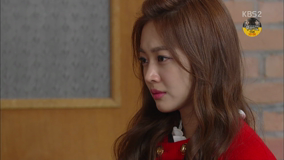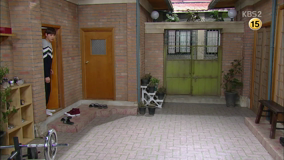 He then urges Chae Ri to put some sense to heartbroken Hyung Soon who hides in his room all day but she's not ready to give him another chance. Hyung Soon hears someone's knocking on the door, belatedly opens the door but Chae Ri has already left.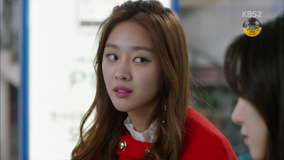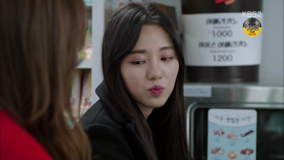 She reveals while her marriage trouble was caused by Aeng Doo but it's not the root reason why they split. She also knew Aeng Doo tricked her by staging the couple picture. Aeng Doo confesses she is envious of how much Hyung Soon really loves his wife.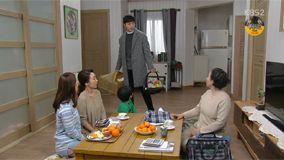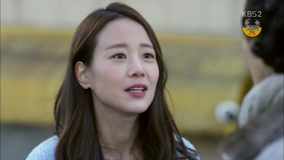 Sanok brought her son's stuffs to Yoo Ja's house where she spots their family portrait (with her son) on the wall. Suppressing her bitterness, she gives ironed handkerchiefs to Hye Joo who defends her when Yoo Ja makes fun of it. She also gives her the ointment for the scar on his leg. But she can no longer contain her anger when her son arrives with fruit basket for Hye Joo's mom! He doesn't even chase his mother who abruptly leaves. Hye Joo begs to take her home but Sanok quickly catches a taxi. In the end, Hye Joo asks Hyeong Kyu to be more considerate and nicer to his mom, please do it for her sake.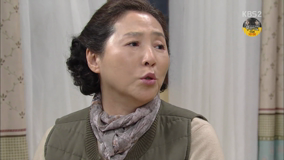 yes Sanok is grumpy because after spoiling her son for 3 decades, he's going to be taken away by another woman & family. Dong Chool is sad too but he doesn't show his feeling. She yells out she's dying when her husband asks what's going on.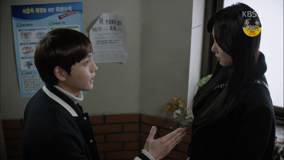 Aeng Doo has decided to follow mom to the countryside. Before leaving, she apologizes for everything she's done to Hyung Soon. She likes him because he's the first man who's nice to her, Hyung Soon hopes she'll meet a nice man because she's actually a kind woman. He won't see her off tomorrow and refuses to hug her, urging her to ask someone who likes her… to hug her in the future.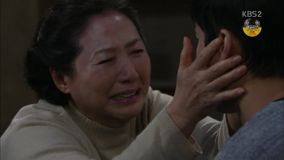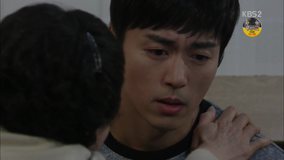 It's the night before Hyeong Kyu's wedding and Sanok sits on his bedside looking really sad. She begs him to cancel his wedding with Hye Joo and for not moving out because she really loves him, she really adores him and can't imagine how her life will be without him by her side T_T Go Doo Shim's heartfelt cries break my heart, KBS made their right choice for awarding her Daesang award.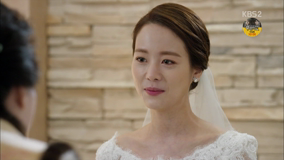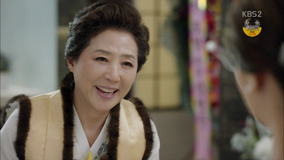 The ladies especially the bride are looking gorgeous today. Awww Hye Joo is apologizing Hyeong Kyu is going to live at her house, in turns Sanok apologizes for her ill-treatment. She then promises to be a great daughter-in-law although she's lacking. Sanok holds her daughter-in-law's hand, welcoming her into the family.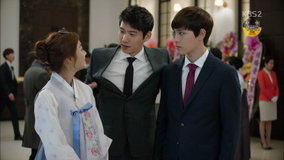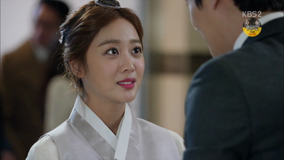 Chae Ri nags at Hyung Soon after finding out he quit his job. As a marriage sunbae, they should show a great example to their hoobae Hoon Jae who advises his sister to take the first step by coming back.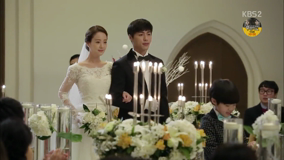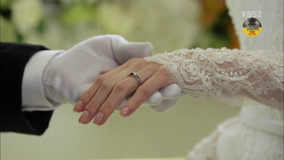 The bride and groom are walking down the altar with Kim San as the page boy. Flashback of their push-and-pull relationship reminds us how far this couple has came, how blessed they are to find each other. While Yoo Ja looks at them proudly, Sanok can't hide her sadness.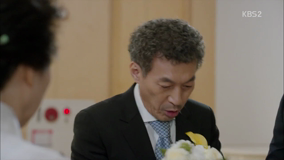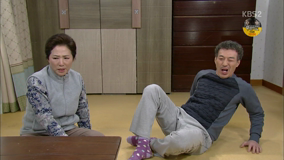 During the flower bouquet, the flower strangely lands on Dong Chool so he jokes it's a sign he should get married even on his old age. Sanok adds he should do it after she's gone and live with pretty Eun Ok. 🙁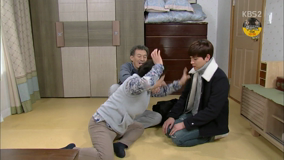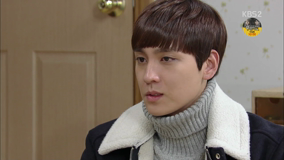 As their eldest son leaves, their youngest reveals he's leaving to Sokcho to clear his head and learn new skills there. Dong Chool scolds him for making decision on his own, as if Chae Ri no longer exists in his life. Sanok's heart drops when Hyung Soon reveals he'll live there for one year! One year! Sanok erupts in anger! You won't be able to see your mom again, Hyung Soon ya. T_T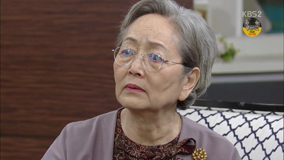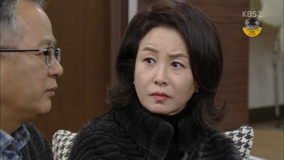 Both Grandma and Cheol Woong wants Young Sun to start living with them, take Hoon Jae and Jin Ae with her and to get married ASAP. Young Sun firmly refuses to move in with them. No No No.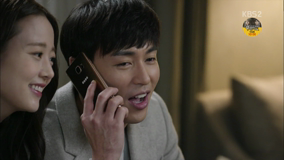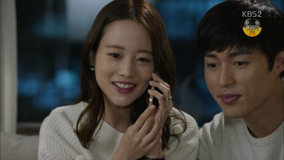 It's so adorable both Hye Joo and Hyeong Kyu eavesdrop each other's phone conversation with Kim San. They should turn on the phone's speaker 😀 They then call Hyeong Kyu's parents and Sanok asks her to stop thanking her in every occasion. Dong Chool meanwhile is relieved Sanok isn't chewing them out, talking very nicely to Hye Joo, wishing her to enjoy her honeymoon. Sanok apologizes for making her husband scared of her lately but don't worry, he understands it's because of Hyung Soon. Unfortunately it's not entirely because of your eldest son, Dong Chool ya T_T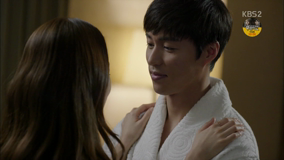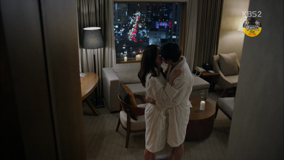 With romantic erotic music playing (When a Woman loves a Woman) in the background, Hye Joo thanks Hyeong Kyu for holding her and Kim San's hands. He asks her to stop saying thank you and sorry, asking her to stay by his side instead of trying to create a brighter society. He whispers to her ears that he will do everything. Yupe, everything. He seals his promise with a kiss.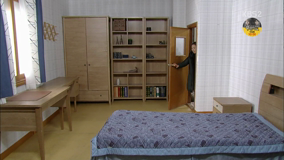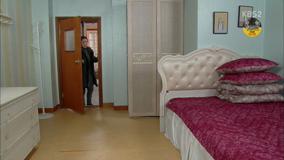 The next morning, Sanok looks at her kids' empty bedroom. They all have left home T_T Her heart aches, the loneliness hit her incredibly hard.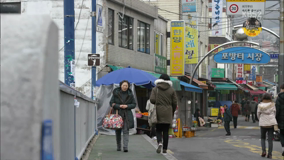 She then grabs her bag, takes the last look around her yard and leaves home. Where is she going? Is she running away?
Comments
Giving her blessing while her heart is saying the opposite is probably the most excruciating thing Sanok had to do for the sake of her precious son's happiness. Her sacrifice makes most people around her happy but… can Hyeong Kyu at least have the decency to express his gratitude and appreciation to his poor mom? I'm relieved Hye Joo can put him in the right direction because she's a mom herself, hopefully Hyeong Kyu will change into a better son for his mother. Let go of his bitterness, Mom did everything because she really loves him.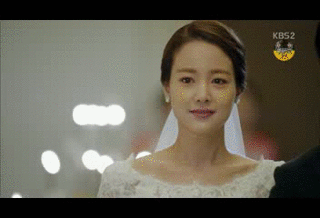 Finally Hyeong Kyu and Hye Joo are married. The start of their love journey was the rockiest but all those stormy seas they sailed through shaped them into a strong couple. I love how Hye Joo can put her full trust on Hyeong Kyu as he has proved how protective and loving he is towards her and her son. If only he can give a portion of his love towards his mom like he is to his MIL.
Drunk session is needed for two stubborn men who finally admitted how much they were longing for father&son precious bonding moments. Can we expect more bath house scenes in the future? 😀
As expected Young Sun flatly rejected Grandma's offer – she's too independent and prideful to live in the same roof with the woman who gave her ill treatments in the past and would still is (if not because of Hoon Jae). And please do not involve kind-hearted Jin Ae in the discussion, she has done enough to rekindle their love & heal Hoon Jae's bitterness towards his father.
I'm surprised the doctor believed all Sanok's family live overseas and told her the heartbreaking news. I wish she had her guardian with her so she doesn't have to suffer this alone. 🙁 While Sanok looks strong from the outside, her heart is so weak & fragile. She's also been hurt by Dong Chool multiple times but unlike Chae Ri, she always came back to him. Jin Ae clearly notices but Sanok, please tell your family before it's too late. I understand her POV because my late uncle did the same when he's diagnosed with terminal stage cancer but it's still heartbreaking seeing his children regretting the time they could've spent with their dad if they knew he only had few months left to live. Sanok probably doesn't want to worry their family and doesn't want them to treat her like a terminally ill patient, but their support will give her plenty of reasons to smile.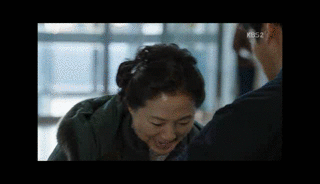 Saturday, can you come sooner? Because from the preview it looks like angel SIL Hoon Jae will be the first one who find out about Sanok's illness. He is so loving towards his MIL so he'll be one of Sanok's greatest supporter for sure.