All About My Mom Episode 50 Brief Recap
We get to spend more time with All About My Mom families thanks to four episodes extension. This episode takes us to roller-coaster of emotions, from indescribable sadness to annoyance & frustration (Yoo Ja and Hyung Soon) to unexpected joy that put the smile back on everyone's faces. Started watching this episode on Tuesday morning but because it stirred up my emotions so badly I had to stop and finally gathered up my courage to continue watching this afternoon. Sorry for the late recap! 🙂
Episode 50 Brief Recap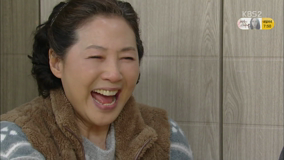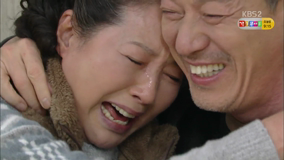 Dong Chool's intention is so sweet but as Sanok has always said in the past, she'd always caught him in the end. After seeing her husband swelled in tears, she knows he knew. She passes on doctor's advice order to think about happy things so she keeps laughing and if her family can give her this kind of happiness, it'll help her to live a bit longer. It's the reason why she kept this secret alone, she doesn't want to see her family in pain as it'll effect her too. She begs Dong Chool (who sweetly proclaims she's the best and she's the only one he loves the most) for not shedding a single tear and that's when he starts crying T_T He can't smile even when Sanok reminds that she was attracted to his smile that she packed up her bags to be with him 3 decades ago! So Sanok starts laughing… uncontrollably until it infects her husband. But her laughter soon turn into tears T_T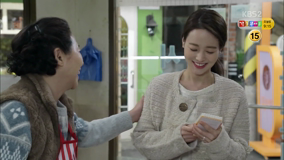 Yoo Ja's bitterness towards Sanok is frustrating to watch. Instead of supporting her daughter's efforts to save her marriage & get her husband and her son to be closer, she blames Sanok for forcing Hye Joo to move in because she can't bear to part with her precious son. She doesn't realize she's doing exactly the same thing! Sanok who sees this mother & daughter's deep conversation understands what's going on and overjoyed to see her spoiled son now has equally matched rival – Kim San. 😀 Her radar lights up – Hye Joo is still in dark about her secret. But… she soon realizes the maknae couple know because Chae Ri's acting has been quite suspicious lately.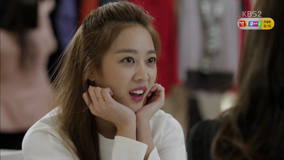 This sweet girl brought mom's radish water kimchi which Jin Ae gulps down in one go. Unfortunately Jin Ae must serves her grandmother-in-law (thanks to Chae Ri) so she can't easily visit her own house to eat mom's delicious food. Chae Ri cheekily advises her to leave (her grandma) to the daughter-in-law just when Young Sun arrives! Both of them pretend they aren't talking behind their CEO back.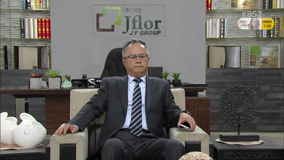 Jang Cheol Woong sends a text to Young Sun, Hoon Jae and Jin Ae – inviting them for a secret meeting today after work to discuss about his mom Madame Song Gi Nam (finally we know her name :)). It's so funny because the text reminds me of urgent meeting text msg I usually receive from my boss – straight to the point!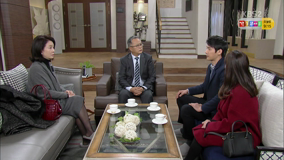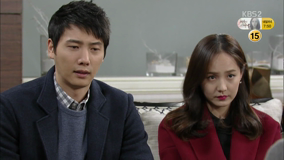 They gather together at his house to find that Cheol Woong has decided to fulfill Young Sun's wish to get married without wedding ceremony nor party but… they will move into a small apartment to enjoy their newlyweds life for about a year. Moreover, he think his mother prefer to live with her grandson. Young Sun (whom Cheol Woong starts calling by endearing nickname "Yeong") is confused because he never discussed it with her. Hoon Jae also wants to live with his grandmother (Jin Ae looks annoyed) but he'll live with Jin Ae's parents for a year first! Young Sun glares at Jin Ae thinking it's her idea but nooooo…. Stop accusing Jin Ae, please. Young Sun doesn't want her son to move into his wife's family especially because it reminds her of the time he rented a room at her place. So… she wants to maintain the current living arrangement. Today's meeting is just a waste of everyone's time.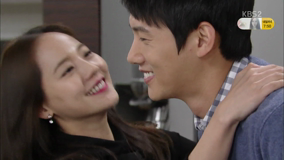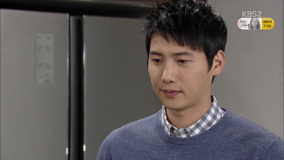 Hoon Jae can't explicitly say the real reason why he hopes they'll move back home with her family – because he'll break his promise. But it's so sweet that he wants Jin Ae to spend as much time with her mom. Jin Ae who notices Hoon Jae has started calling Cheol Woong "father" is overjoyed 🙂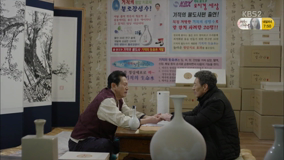 Even in the worst of the bleakest days, Dong Chool isn't giving up. Thank God! He goes to see miracle water expert (cameo by Kim Eung Soo) who convinces that his product can transform sick cancer cells to normal cells. Dong Chool calls the research company to find out if it's truly a miraculous product before he wastes $3000.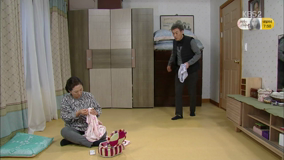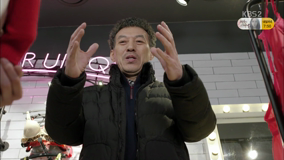 When he spots a lingerie store, he recalls Sanok sewed her old thermal underwear so he decides to get a new lingerie for her – unfortunately he doesn't know the size so he hilariously uses hand gestures to guess her size 😀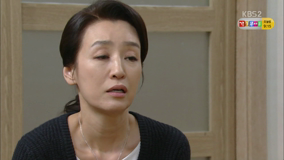 Mothers in this drama need to learn to let their children go… especially after their marriage. Yoo Ja put Hyeong Kyu in more difficult position as she reveals her daughter received a job offer from a hotel. Moreover, she insists Kim San wants to leave with her but to Hyeong Kyu he admits he's scared of grandma Ok.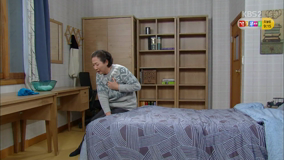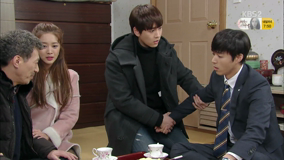 So Hyeong Kyu decides to move into a small apartment with his family. Don't break mom's heart, Hyeong Kyu yaaa. She was cleaning your room although she's sick. Dong Chool orders his eldest son to move back home, be a good son first before worrying about trying to be a good father to someone else's son! He almost blurts out Mom is dying. Hyung Soon and Chae Ri who just arrived, begging Dong Chool to keep Sanok's secret until as long as she wants. In tears Sanok reminds him of his promise. It makes Hyeong Kyu suspicious but he accuses dad for causing another trouble and needs money! If only money can cure your mom, Hyeong Kyu ya T_T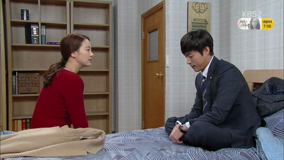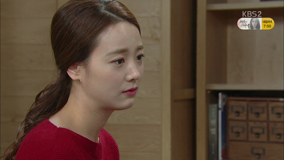 Understanding Hye Joo brought clothes for her husband so he can sleep here again tonight. When she finds out what happened, she scolds her husband for being disrespectful to his parents. Did he respect his parents' privacy when he was living with them? No, right? He raises up the job offer she gave up because of the side dish shop but Hye Joo explains she learns how to cook so she can make delicious dishes for him. Because she loves him. But she hates him when he disappointed his mother – begging him to change so he won't regret it later on.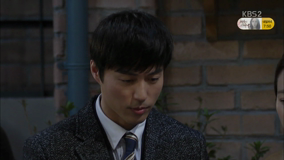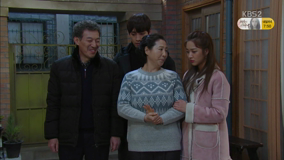 Her words of advice turns the rude son into a filial son as he apologizes and promises to move back in. It makes Sanok incredibly happy, she praises her eldest daughter-in-law and smiles in proud when Hye Joo reminds Chae Ri to finish peeling garlic tonight.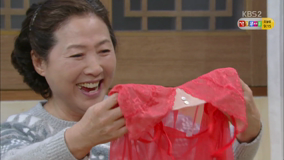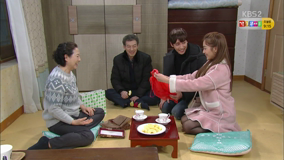 OMG Dong Chool bought his wife a lovely lace lingerie but it's too small so Sanok tells him to change it to Chae Ri's size. This sweet girl questions why, mom should've wear it instead of her.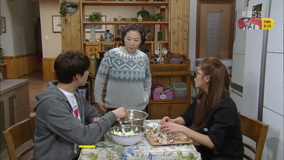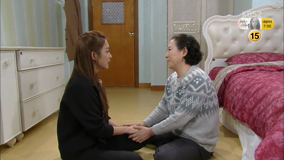 Despite their best effort pretending to be the happiest married couple, Sanok tells them to stop acting. Then she begs her loving daughter-in-law to leave the house, she doesn't want Chae Ri to see her again to spare her from another heartbreak because she's already lost her mother. In tears Sanok regrets that Chae Ri was born in another family, she would've adored her to pieces if she's her daughter. Chae Ri really loves Sanok, she can't believe what her MIL just said to her T_T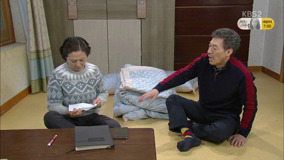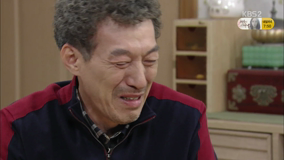 Sanok doesn't want to keep her as their hostage especially because her marriage with Hyung Soon is over. She should be free to spread her wings & fly. Sanok and Chae Ri's relationship are the sweetest <3 After she spots her husband's note, Sanok tears it apart knowing there's no more hope. She only wants them to have fun no matter how much little time is left but Dong Chool starts crying as he shakes his head. So she begs him to smile… remember your promise, Dong Chool ya. T_T He plans to exchange the lingerie and hopes his wife will always wear nice clothes from now on.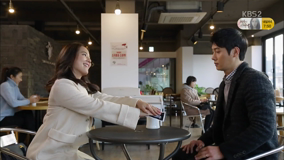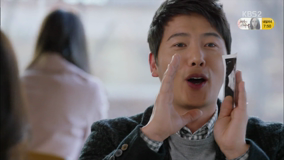 Hoon Jae has made up his mind – he's telling Jin Ae today. But… Jin Ae has a great news! She gives Hoon Jae a present – their baby's ultrasound picture. He adorably shouts out to everyone in the cafe that he's going to be a father. Awwww… such a happy news for one amazing couple.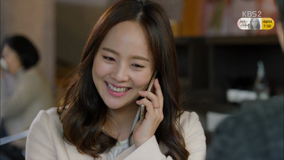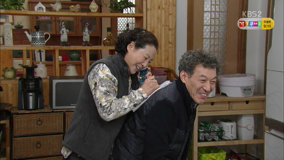 After so many heartaches, finally there's a happy news the whole family can celebrate. Jin Ae breaks the news to her parents first who're thrilled to be grandparents. (Sanok better be alive to see her grandchild!). Even there's a table in the kitchen, Dong Chool offers his back as Sanok writes down all the food her daughter craves. Jin Ae ya, mom will cook you anything you want. 🙂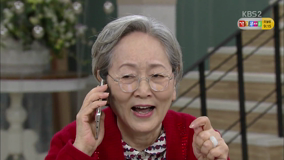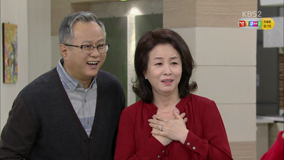 Grandmother Song is equally overjoyed. Young Sun looks a bit embarrassed when Nam Sook congratulates grandmother-to-be 😀 but she can't hide her happiness too.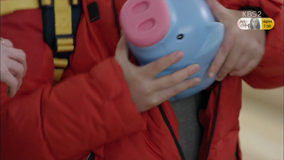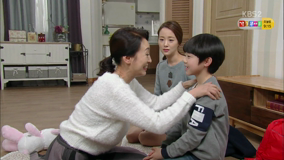 Before moving to Hyeong Kyu's place, Kim San breaks his piggy bank to buy his grandmother a cute stuffed toy so she won't be alone and because he really loves her.

In tears, Hyung Soon pretends he's okay and won't see Chae Ri off although Chae Ri gives him the last opportunity for them to (hopefully) get back together. But he sit still in his bed so she leaves her wedding ring behind and off she goes. On the way to catch a taxi, she smiles seeing how adorable her in-laws are. Dong Chool notices she's leaving, so does Sanok who told her she could leave without saying goodbye because they wouldn't hold her back.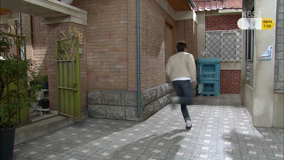 Hyung Soon spots her wedding ring so he takes off the ring he wore as his necklace. Do something, Hyung Soon ya! Dong Chool comes home to put some sense into this crybaby so he won't repeat the same mistake and lose her forever. When Sanok left him, Dong Chool ran after her because he knew he really loves her so he must do everything (in his power) to hold her! Dad's slap of truth gives him the courage to chase Chae Ri back.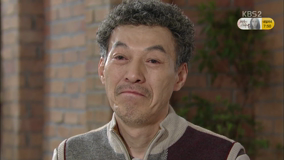 Dong Chool is suddenly hit with regrets. If he didn't hold Sanok back then, he would never face this heartbreak (that's she's dying of cancer) but …. even if he had known back then, he would still hold on to his Ok. Awww.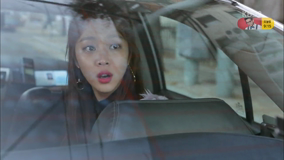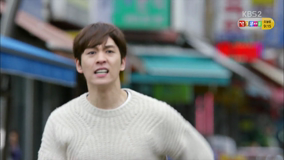 Chae Ri is waiting and hoping Hyung Soon would chase after her. She waits for him even after the taxi is here but… unfortunately there's no sight in him so he gets into the taxi. Hyung Soon comes too late. He runs to chase the taxi until the taxi driver notices him! Chae Ri asks him to stop the taxi and… they are reunited again. He begs her to stay, please do not leave so Chae Ri reminds him of what he said about ruining her life but he promises to love her confidently. Chae Ri gives him the biggest hug!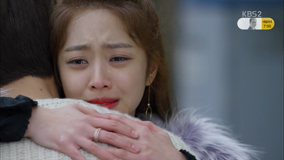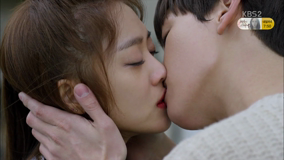 Dong Chool narrates: I don't regret the days I love Ok. Both now and in the future… I will love Ok forever.  And we finally have a long passionate kiss!
Comments
What a bittersweet episode. Dong Chool strikes me as a wishy washy spoiled man who's emotionally fragile so his five stages of grief are heartbreaking to watch. But thankfully it didn't take him that long to realize that time is ticking so he should spend as much time as possible with his beloved wife. It's adorable seeing him trying to hard, doing things he never did before (lingerie shopping :D), and realizing how much he really loves his wife. Everyone copes differently. As an emotional person myself, I understand why Dong Chool frequently burst into tears whenever he can no longer emotionally cope with this pain. But he should try to maintain his emotional tears better so Sanok (who should always be happy) won't see his tears. He can manage it better as time passes, I hope.
Like father like son, Hyung Soon inherits dad's wishy washy attitude. He loves Chae Ri too much that he doesn't want her to suffer but he can't let her go either. This conflict continues playing trick on his mind so he couldn't confidently love her. Thank you Daddy Dong Chool for slapping him with the truth! And thank you Chae Ri for giving him time to make up his mind. I adore Chae Ri so much and I don't want her to have another heartbreak. She's a sweetheart with a heart of gold. It's heartbreaking when Sanok asked to cut the ties with her to spare her from another heartbreak (of losing her 'mom'). Their relationship is my favorite r/s in this drama, such a rare sight to see a heartwarming MIL & DIL close relationship like them. They genuinely & sincerely love each other.
I'm relieved that grandmother Song's puppy dream is about Jin Ae not Young Sun 😀 So so so happy to hear this happy news. Hopefully she'll be strong enough when Hoon Jae and Sanok decide to tell her about the heartbreak because no I don't want her to lose her baby. Please no more heartbreak, writer-nim!