All About My Mom Episode 52 Brief Recap
With only 3 episodes left, all Sanok's children finally find out that she is dying. Prepare a box of tissues, this episode is full of regrets and tears.
Episode 52 Brief Recap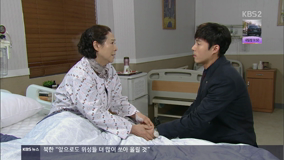 Sanok regains her consciousness at the hospital, hoping she can leave soon so worried her son who's holding her hand won't know (about her illness). But when the doctor asks if she went go to a bigger hospital as he ordered, Hyeong Kyu catches mom is really sick and soon finds out she has a tumor & the pills scattered at home is her prescribed narcotic painkiller and medicines. Unfortunately the doctor doesn't know about her current prognosis (and what caused her fainting) so Hyeong Kyu calls Mom's current doctor but she can't tell him anything due to patient's privacy. Sanok believes her son hasn't found out yet as her doctor wouldn't say anything, she didn't to Hoon Jae. Hyeong Kyu's expression changes realizing Hoon Jae knows, Dad knows but he (her son) doesn't. Sanok adds Jin Ae doesn't know either. T_T He orders mom to get hospitalized overnight and he'll take her to see her doctor together tomorrow. He recalls Dad's persistently asked him not to move out to Hye Joo's place, feeling so upset that everyone knows except him.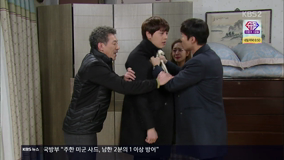 Because Sanok begged Hyeong Kyu not to tell anyone that she's in hospital, Dong Chool, Chae Ri and Hyung Soon who bought delicious food for Sanok are oblivious. They finally tell Hyeong Kyu that mom only has 6 months to live when he yells out asking about mom's illness. Dong Chool reveals Sanok kept this secret from her golden child for as long as she could. Why? he asks. Hyung Soon replies because she likes him the most! But Hyeong Kyu picks up it's because he's the rudest & hurt her the most so he's tormented the most now. He rushes out looking for mom's lost shoe as he remembers the hurtful things he said to mom and Sanok's plea for him not marrying Hye Joo.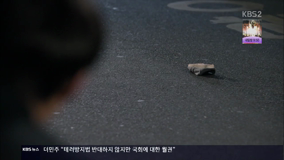 When a man accidentally bumps into his shoulder, he begs that guy to punch him as he's such a rotten son. That man punches him out of annoyance but he wants to get punched even harder. Crawling on the cold road, he spots mom's lost shoe but before he can reach it, a motorcycle runs pass. Hyung Soon arrives, apologizing he couldn't tell his brother because it's really hard on him too.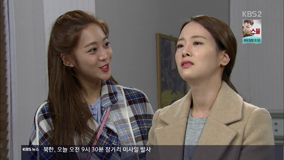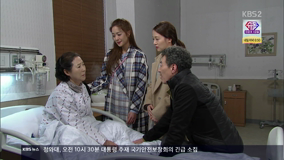 After being told about Sanok's illness, Hye Joo can't stop the tears but everyone begs her not to cry and to smile for Sanok's sake. While Dong Chool think Hyeong Kyu will be fine, Sanok doesn't think so because her golden child is the most sensitive. She wants to go home now, to eat the cheesecake Dong Chool bought her. So they let her to get discharged tonight. At home, a smile breaks on her face seeing the new shoes Hyeong Kyu bought her and… he also found her lost shoes. Blessing in disguise? 🙂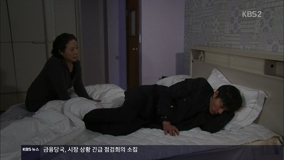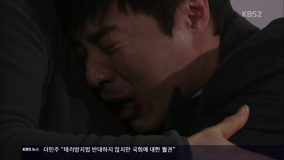 Hyeong Kyu prefer to be left alone in his room, resting in a fetal position which shows how fragile he is. 🙁 Sanok apologizes for telling him way too late because she's afraid he'd get hurt. Though Sanok assures he didn't do anything wrong & is blessed for all the happiness he gave him, gritting his teeth & in tears he keeps apologizing to mom. Then he gets up & breaks down in mom's warm hug – like a little baby. Yes, he's always been her baby. He begs mom to stay, don't go please mom. Dong Chool is crying too in his room T_T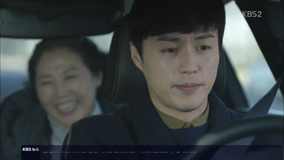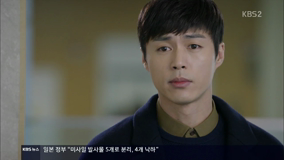 The next day, he drives mom to hospital which makes Sanok incredibly happy because the last time she was driven was when he first got this car. Such a long time ago! The doctor orders Sanok not to overwork to avoid fainting again in the future. Hyeong Kyu then sees the doctor alone, wanting to take mom to Canada but unfortunately it will only lengthen his mom's life for a few more weeks and it'll be more taxing to take her travel overseas with her current condition.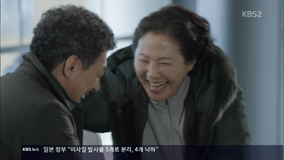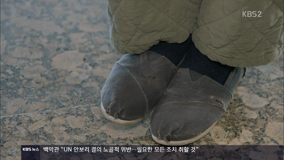 What the doctor said is true. It's best for mom to stay here, spending the rest of her life with her loved ones – laughing heartily like she is now. Although Hyeong Kyu bought new shoes, Mom still wears her favorite worn-out shoes. T_T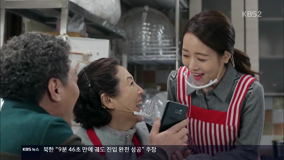 After Hyung Soon told him, Hoon Jae rushed to hospital. He totally forgot lunch date he planned with Jin Ae, thankfully Chae Ri brought radish kimchi water Jin Ae craves for. Chae Ri's design is out and it's looking awesome, perfect for Sanok. There's another great news coming… Hyung Soon has been promoted to a manager and both Chae Ri & Jin Ae shout their love for him. Cute. He's going to treat the family later tonight.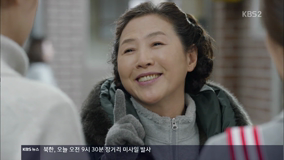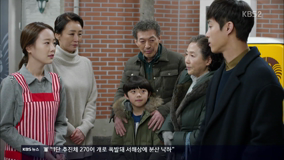 Like mother like daughter, Yoo Ja can't stop crying finding out Sanok is sick. But Sanok cheekily tells her to "shut the (her) mouth" when Yoo Ja wants to say something (about her illness).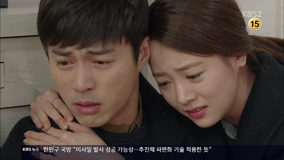 Hyeong Kyu is going through the stages of grief in so much pain. He's upset he can't do anything to help mom, regretting everything. Kim San points out that him acting like this will hurt Sanok more so he needs to stop crying & be strong (for his mom's sake). Thank you Kim San for waking him up.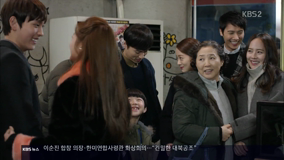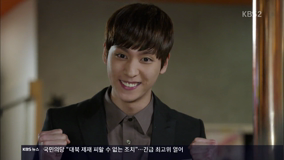 Everyone gathers to celebrate Hyung Soon's promotion. It's been a while since we saw the whole family together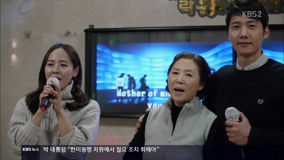 They then move to noraebang where they show off their singing skills. Kim San starts with cute children song, his mom sings a ballad song (albeit off-key), Jin Ae sings English song 'Mother of Mine' with her mother standing beside her. T_T There're a lot of things Sanok wants to do for her only daughter but she knows the time is ticking.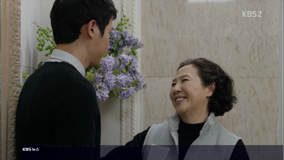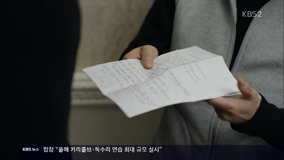 She takes Hoon Jae to a quiet corner to pass on the recipes of Jin Ae's favorite dishes. Knowing her taste buds is weakening lately, she isn't sure she can cook well (for Jin Ae). Sanok then asks him for set up a place as she is going to tell her soon (before she gets sicker), giving her time to prepare (for mom's death).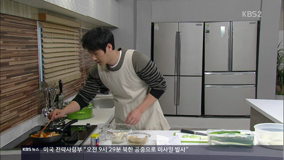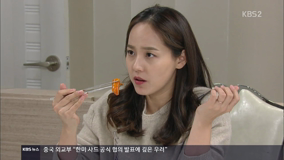 Later that night, he follows Sanok's detailed hand-written recipe to make Jin Ae's favorite tteokbokki. Jin Ae notices it tastes exactly like Mom's (which has Mom's secret ingredient) but isn't suspicious at all, calling her husband a cooking genius. He then brings up his plan to take her parents to hot springs this weekend.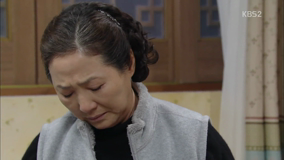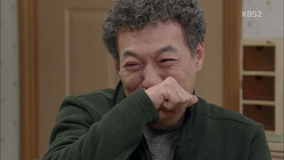 Sanok continues writing recipes to pass down to her family. Dong Chool meanwhile is fed up doing all the household chores, breaks down in tears wanting to follow her T_T He doesn't want to make her sad but it's heart-wrenching he can't do anything to avoid this heartbreaking fate.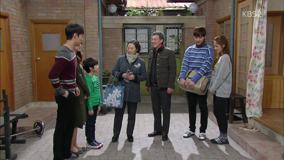 They are going to the hot springs today and Chae Ri gives mom her exclusive design which will be released soon. Sanok is so proud of this maknae couple. It's not the only gift – their sons have prepared pocket money they can spend on their well deserved getaway.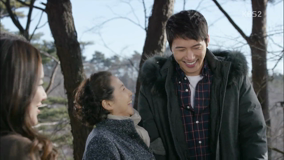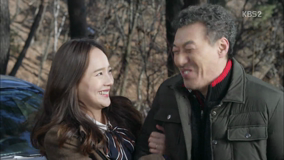 It's heartwarming to see Hoon Jae treating his MIL like a Princess, though it makes his pregnant wife jealous 🙂 But don't worry, Jin Ae has her Daddy (who treats her like a Princess) by her side.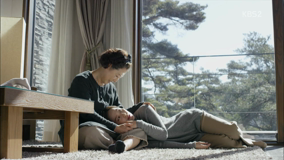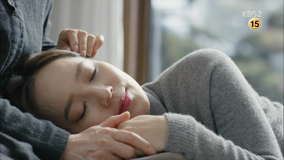 This is Jin Ae and Mom's first vacation together because she usually gave the hotel voucher she got (from work) to her mom & dad. She's such a sweet daughter! Jin Ae's morning sickness is gone because Mom is by her side, that's the reason she really wanted to return home T_T Relaxing with mom by her side like this.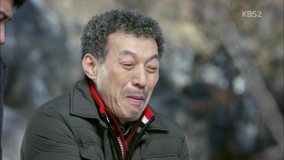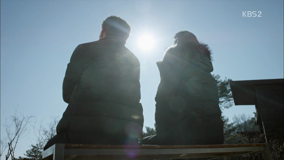 The men are outside talking about the chilly weather and that Dong Chool who never liked cold & winter, always wanted spring to come sooner now wants winter to stay forever so his wife won't leave T_T Please don't come too soon, spring. They look up to the shining sun and are pondering if Sanok has already told Jin Ae. T_T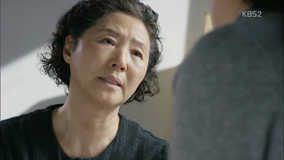 Sanok nonchalantly tells Jin Ae that she's going somewhere soon. She gets up asking where and who she's going with. She think mom will run away again when Sanok mentioned she's going alone. Trying so hard not to cry, she replies she will have to go to a far away place.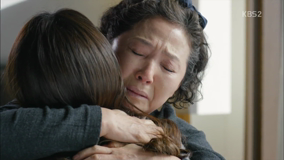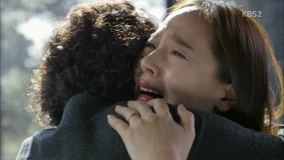 Jin Ae catches what's going on with mom – breaks down in tears as Sanok reaches her arms & hugs her loving daughter tightly. T_T
Comments
What a beautifully poignant way to break this heartbreaking news to a caring daughter who feels unloved (by her mom) throughout her life.  There're no words that can describe how painful it was for Sanok to tell her own blood & flesh that she's leaving them soon. Heart-wrenchingly sad but she made the right decision to tell Jin Ae herself. It's awesome to see how far their relationship has evolved. From a selfish mother & heartless daughter to loving mother & daughter. While Hyeong Kyu took it hard, it hit Jin Ae the hardest. The timing couldn't been worse, the time when Jin Ae really craves for her mother's love & care T_T And I'm praying so hard she won't lose her baby.
All her three children know now. They can start preparing for the worst, treasuring the little time they have with their mother so they won't have any lingering regret.
Oh Min Suk's exceptional emotional acting is worth raving about. He acted his heart out, elevating Hyeong Kyu with so much depth that allows us to see different sides of this rude yet sensitive man – his vulnerability, his stubbornness, his hopelessness, his regrets, his sorrow. For the man who used money to solve any problem, he's crushed finding out that money is useless this time around. He's overwhelmed with guilt that he slept in a fetal position – showing how sensitive and emotional he is. Thankfully Kim San woke him up from his own puddle of regrets! Be strong Hyeong Kyu, you need to be mom's pillar of strength!