Boarding to the land of "One More Happy Ending"
MBC upcoming Wednesday-Thursday One More Happy Ending revealed three cutest refreshing posters making me more excited waiting for this rom-com.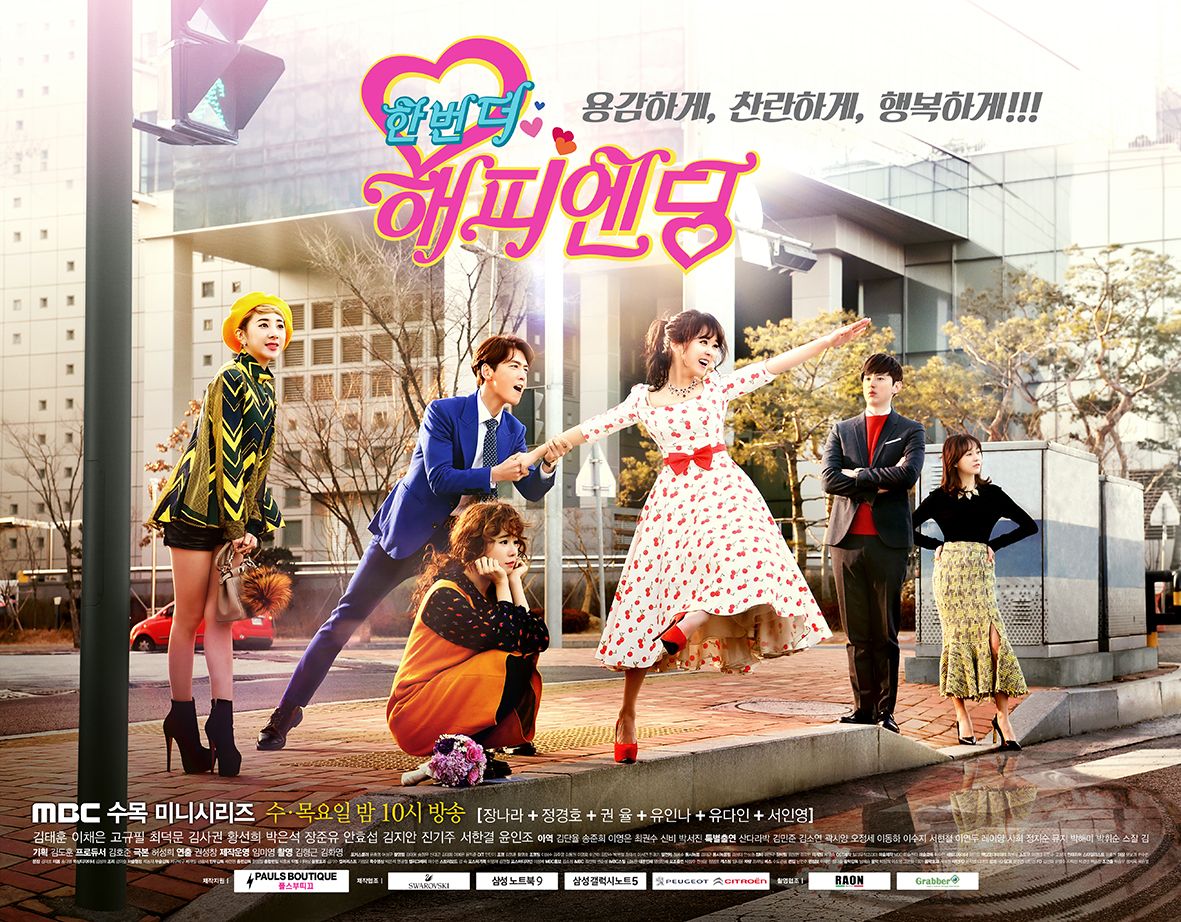 The six leading characters are shown on the first poster above. Here we have all four members of former idol group Angels – (re)marriage consultants Han Mi Mo (Jang Na Ra) & Baek Da Jung (You Da In), elementary school teacher & lonely single lady Go Dong Mi (Yoo In Na) and internet shopping mall rep Hong Ae Ran (Seo In Young). They stare curiously to the other side of the street yet hesitantly cross the road because of the puddle (of murky water) in front of them (meaning they're afraid of taking the risk for the second chance) while the heroine Han Mi Mo courageously wants to "fly" to the other side to chase her 'one more happy ending' but a gossip reporter & single daddy Song Soo Hyuk (Jung Kyung Ho) holds her back. His friend Goo Hae Joon (Kwon Yool)'s eyes are fixed on Han Mi Mo.

This second poster teases us Han Mi Mo's dilemma of choosing between the calm & collected Hae Joon or the 'roaring' wild Soo Hyuk who strangely has a shorter arm. They all board the train (or bus?) – the two men are sharp in suits while Mi Mo is dressed in gorgeous wedding dress, but only one man will be the owner of her heart when they finally reach the land of 'one more happy ending'.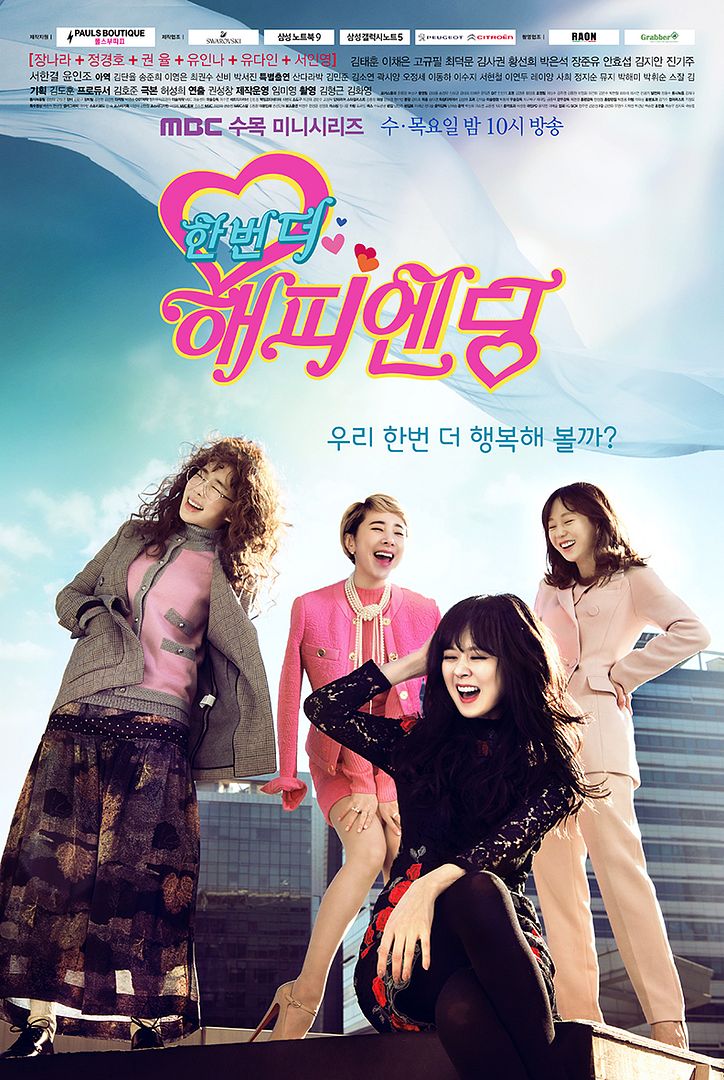 While I can't choose my favorite because all three posters are awesomely great, I love the last one so much. Their hysterical wild laughs and the question mark "Can we have one more happy ending?" showing their eagerness & optimism. They were once part of Angels idol group yet their friendship transcend beyond times.
This drama portrays the story of over 30s former idol group members who would love to find their second chance in life and love. Meanwhile, the hero is no different – he also seeks of his 'one more happy ending' as he's back as a single man with a cute child. One More Happy Ending premieres next Wednesday, 20 January 2016 on MBC.
pic credit: MBC