Entertainer First Impression & Review
*this post contains episode 1 & 2 spoiler 🙂 
Ddanddara [English title Entertainer] is SBS' new Wednesday-Thursday drama premiered just 2 days ago. Bluntly, I'm not the biggest fans of KDrama about K-entertainment but I thought let's watch the first episode because I miss Jisung in dramaland. Episode 1 is clearly Jisung's one-man show as he appeared in most scenes and showed impressive acting hence I decided to continue. This drama's writer Yoo Young A wrote one of my favorite K-movie Miracle in Cell No 7 but her drama-writing resume is still below par so I don't set my expectation too high. I've only seen one PD Hong Sung Chang's drama King of Dramas, a brilliant satire drama about drama production. The casts were finalized one month before the premiere date, quite late imho especially when the casts are young singers-turned-actors. But let's trust PD Hong to bring out the best of them like when he did in King of Dramas.
Episode 1 & 2 Impression
We're introduced to Shin Suk Ho, Jung Geu Rin (Hyeri) and her 'dongsaeng' Jo Ha Neul (Kang Min Hyuk) whose lives will get intertwined at some points as they'll fulfill their dreams together. And Shin Suk Ho's loyal friend / tiny agency's director / investor Yeo Min Joo (Chae Jung An).
Jisung plays as cold-blooded director Shin Suk Ho at large entertainment company KTOP who treats his artists as products – disregarding their feeling & emotions. He created two hit groups Jackson & Lucy Girls and goes insane protecting dating rumor between these two groups' members. He plans to open his own agency, takes KTOP's current hit boysband Jackson and his loyal 'lifetime assistant manager' with him. It's obvious he only cares about himself, what's best for him as he uses all possible avenues to abuse & step on people who aren't on his side. He arrogantly changes the songwriter's name to his friend, trying to bribe the real songwriter with money – forcing the poor guy to kill himself. Suk Ho totally forgot that karma exists, what goes around comes around! He goes from being on the top to his lowest point of his life in less than 1 month. His ego is still there until he's embarking a rocky journey finding talents to form a new band for his tiny agency.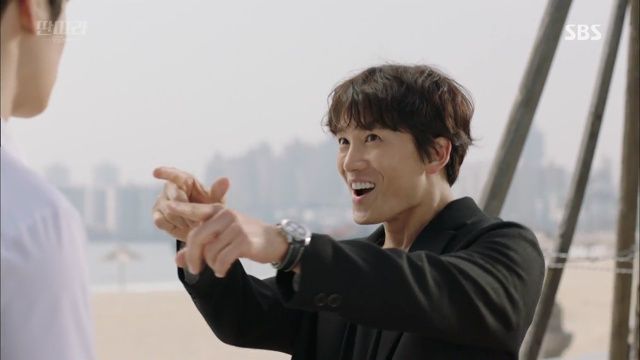 Thanks to his talent of discovering talented people and his luck sitting in front of an academy, he first scouts Jo Ha Neul after hearing his beautiful voice singing the academy's jingle. But it's not as easy as it sounds. Ha Neul is an stubborn aspiring musician who's forced to bury his dream because music gives me indescribable trauma – he lost his brother and parents indirectly because of this. This young man is suspended from school after he's framed of assaulting a female student and refuses to apologize. While most people around his life treat him as sexual assault offender, his 'noona' & only guardian Jung Geu Rin aka Green goes into a super-protective mode – trying to clear up his name but nobody believes her of course.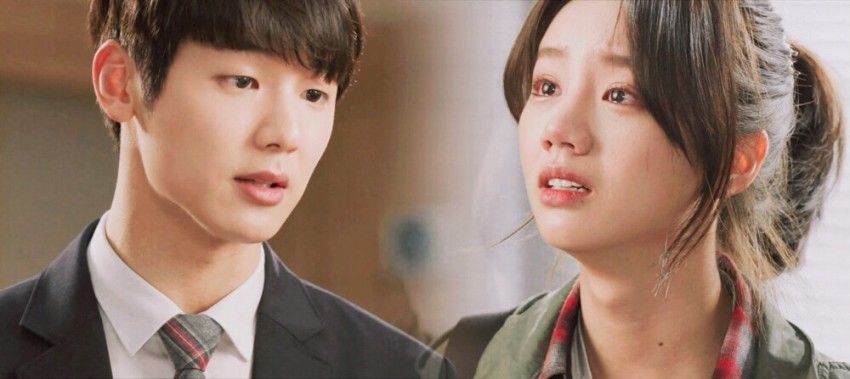 Both Jung Geun Rin & Jo Ha Neul depend on each other a lot. Though Ha Neul treats Geun Rin coldly at times, he really cares for her. Feeling so depressed after watching a band performing on the street, Ha Neul goes on top of the building to kill himself but Suk Ho (who's been following him), dissuades him & proposes to produce an album for him! He's determined to make him the best singer even after knowing Ha Neul is an ex-convict and sexual offender but Ha Neul coldly refuses. Note that Suk Ho gives his KTOP business card to him although he's been fired. Suk Ho fires up Ha Neul's spirit again. After a tearful plea to his late parents, he finally agrees… with two conditions: to be in a band and get his guardian's consent. Though Suk Ho initially convinces him to be a ballad singer but he reluctantly accedes.
The self-centered Suk Ho now has to convince Ha Neul's guardian Green who's very suspicious a director of large entertainment company is scouting talents himself. I still can't believe Hyeri is playing as Kang Min Hyuk's older sister because she looks younger. But anyway, Green scolds Ha Neul for following a random stranger and orders him to go straight home as she goes to her second part-time job. By fate, Suk Ho bump into her they bump into her at her 2nd job when he's there discussing about Ha Neul with Min Joo who came all the way to Busan. He then swiftly protects her from a passing bicycle. That scene is supposed to be a romantic one but honestly I don't feel any chemistry between Jisung and Hyeri yet – the 'siblings' have more believable chemistry imho.
By sheer luck, Suk Ho witnesses Juilliard's graduate Kayle (Gong Myung) mind-blowing guitar skill when he's filling in with a band who breaks their promise. Unfortunately Suk Ho's luck ends here as Green accuses him of scamming them, using Ha Neul's unfortunate life situation to his own agenda (she came to KTOP office and was told he's no longer working there, had accident & was in prison).
For anyone who criticized Hyeri's acting on episode 1, please watch this scene! What a range of emotions she displays here as Green confronts Suk Ho, begging him to leave her dongsaeng alone. She has a great senior actor in front of her, Ji Sung is impressive – His bloodshot eyes as he sings sorrowfully and sincerely explains what happened makes my heart aches. Ha Neul is finally convinced when Suk Ho praises his voice makes his heart beat again & he wants people to hear his voice too. Green still tries to dissuade him but he points out they will need to start trusting people again. I can watch this scene over and over again, such a powerful scene with powerful acting!
Suk Ho brings both Ha Neul and Kayle together – their first audition has a choppy start as when Green comes, Ha Neul instantly remembers that day when she came bringing tragic news about his parents' accident on his audition day. Amazingly, he get his focus back and shows his talent to Suk Ho who looks at him with tears on his eyes.
Like Ha Neul, Ddanddara started choppy – episode 1 was all over the top as I feel like watching two totally different dramas. I guess because they tried to put so many things on its pilot episode that it lost its cohesiveness. Fortunately episode 2's directing, writing and acting are so much better. Makes me wondering why i-sites stop posting news / netz comments about this drama The story moves in a fast pace without cramming too much in one episode – focusing on Suk Ho's persistent efforts of scouting talents. He might be self-centered but it's clear that this area is his expertise. I love how touched he is seeing Ha Neul overcoming his trauma and begins to sing again. Kang Min Hyuk still needs to improve his acting to show more emotions but he's not that bad imho. Jisung and Hyeri impressed me so much – and I hope I can feel their chemistry soon.
Overall, this drama changes my mind about K-entertainment themed drama. It opens my eyes about the ugly, bad and good sides of this industry. I'm definitely on board! We barely know anything about Geu Rin and her backstory. Hopefully the writing continues to improve. Ddanddara, Fighting!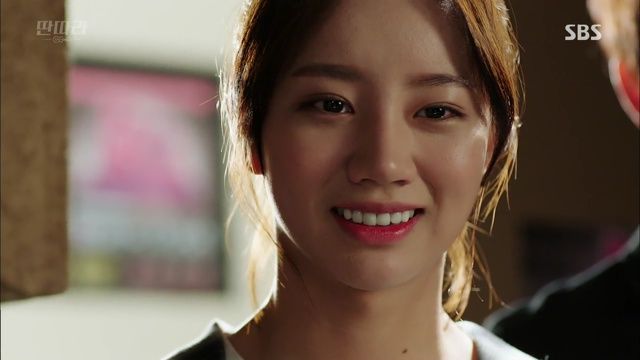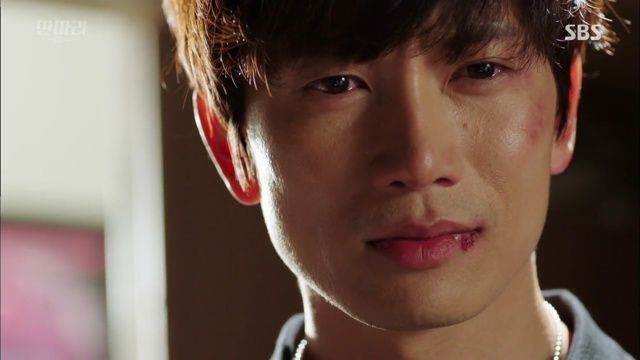 gifs cr: dcddanddara