Eugene is coming back with new weekend drama "Take Care of Us, Mum"
Actress Eugene is confirmed to headline new KBS weekend family drama Take Care of Us, Mum (working title), directed by PD Lee Gun Joo who directed her first drama Loving You and written by writer Yoon Kyung Ah (God of Study, Brain). This drama which went through several working titles changes (Please, Mum; San Ok's Three Children) will portray Eugene's character Lee Jin Ae's contentious relationship with her mother & mother-in-law. As the middle child, she's longing for an independent life, setting a goal to take a different life path from her mother who sometimes drives her crazy. After she marries the man she loves (Lee Sang Woo is reportedly received an offered to play Lee Jin Ae's man is also confirmed to play as Lee Jin Ae's man), she experiences uphill battles with her mother-in-law which drives her even crazier. As she grows more mature, she begins to tolerate & understand her mother.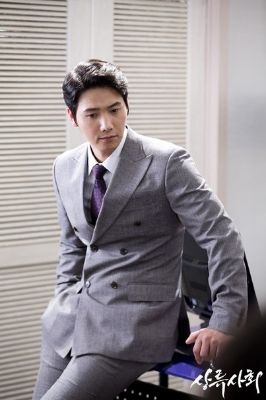 A bit surprised Eugene will return to the small screen only 4 months after giving birth to her beautiful baby girl, but I can't lie that I'm happy to see her back. Lee Sang Woo recently had 4 episodes special appearances on SBS drama High Society, making me really miss him in K-dramaland. I adore both Eugene and Lee Sang Woo hence I'm pumped to see them doing drama together.
Take Care of Us, Mom is scheduled to be aired in August, following Bluebird's House.
Script reading pictures