"Fated to Love You" Reveals Three Official Posters
On 25 June 2014, MBC released three cute official posters for their upcoming Wednesday-Thursday rom-com Fated to Love You, adapted from Taiwanese drama of the same title.
The first poster is the poster of the four main characters. Jang Na Ra is floating in the air trying to grab the flower bouquet from Jang Hyuk. Choi Jin Hyuk is trying to pull Jang Na Ra away from Jang Hyuk as Wang Ji Won closely watches them & erupts in jealousy.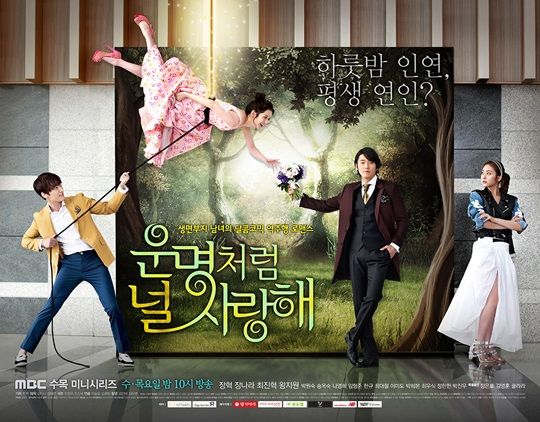 "Romeo and Juliet" Fated to Love You's style.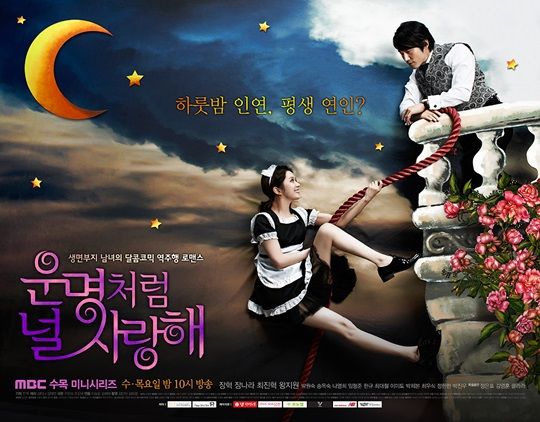 Jang Hyuk's shocked & panicked look as he points his finger to Jang Na Ra's pregnant belly.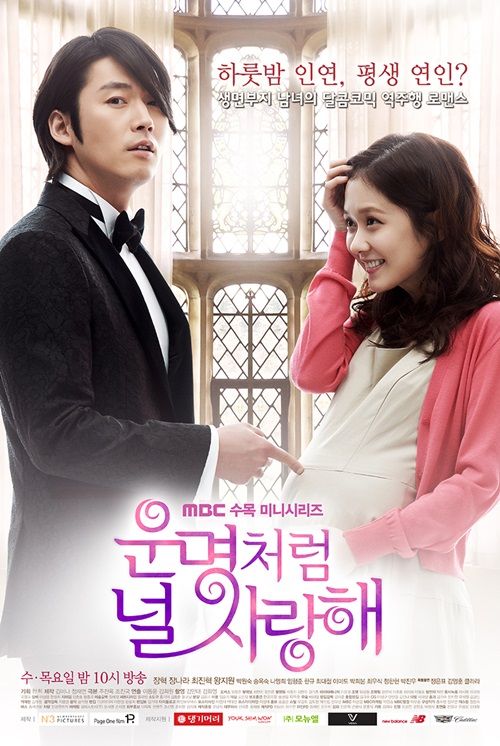 Posters Shooting BTS Video
Sweet romantic comedy Fated to Love You premieres next Wednesday on MBC.