Five Children Episode 12 Brief Recap
Mi Jung has to overcome one of the biggest hurdle in her life: telling the truth to her son. Like Sang Tae pointed out, children can accept things better than adults expected and Woo Young is the living proof. He will need time to digest his parents' divorce but because he's already sensed something's wrong, he's not that shocked. This boy actually surprises Mi Jung with his sincerity and simple question which prompts Mi Jung to think about her own happiness. With Sang Min's help, Yeon Tae finally let her unrequited love go…
Episode 12 Brief Recap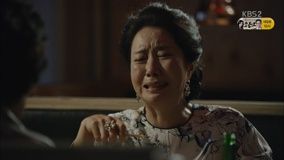 Too determined to see her son happy making Mi Sook losing her mind & perspective. Why did she mention remarriage in front of Ok Soon who's lost her daughter? At least Sang Tae still can see his kids grow up but Jin Young won't. Mi Sook apologizes but she can't take back her hurtful comment. Her heart aches that Sang Tae is like a living corpse, his heart no longer flutters so she wants him to have someone who can shake his heart, someone he can get upset and angry to. So he can live again. When she lost her eldest son when he was barely 100 days old, she's like a living corpse too but the birth of Sang Tae gave them a new reason to live. Sometimes people need someone new in their life to melt their icy frozen heart.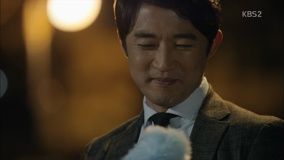 Sang Tae helps Mi Jung getting cute toys from the claw machine. In return, she gives him 2 stuffed toys, one for Lee Bin and one for him (she names it Happy so he can always be happy). Staring into these two toys, he recalls the fate he had with Mi Jung and how he's there for her. How he smiled when she smiled. Sang Tae presses Happy's tummy and smiles seeing this toy laughs hysterically.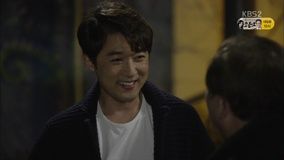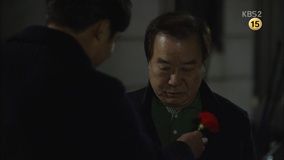 His dad gets a fresh air and remembers the day Sang Tae gave him a flower announcing he'd be a grandfather. Sang Tae was overwhelmed with joy and thought of his dad 1st. He sweetly thanked dad for bringing him into this world, making him understand and grateful of Dad for raising him up. It felt like yesterday. He then calls Sang Tae who's in the park near his house and is upset his son apologizes for being alone 😕 Sang Tae assures he's ok and dad understands although he pretends not knowing his son's heart. Tears welled up on his eyes thinking about his lonely son.
The next morning, he invites Min Sook to join him and Lee Soo in the public bath. Ok Soon is doing better despite still upset at the prospect of his remarriage and Jin Joo's unclear future.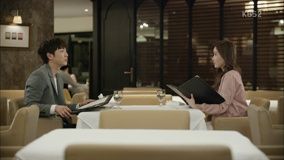 She's on a date in an expensive yet old restaurant (used to be the best one in Seoul) with Tae Min who picks one meal for both of them. Reason? His parents had their 1st date here. His salaryman father could only afford the expensive meal his lover ordered and to consider his financial situation, the woman replied 'let's share everything from now on' 😍 Jin Joo is touched and promises the same.
After hearing Soon Young's story, Yeon Tae think she still likes (as she's guarding her pride) her brother whose heart breaks as he let her go. But he understands the reality, he can't pursue her due to his financial situation.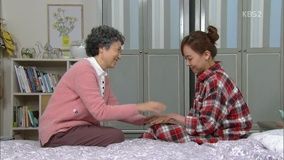 Mi Jung tells the kids that dad is coming home soon, making the girls excitedly overjoyed but Woo Young who senses something's wrong looks unconvinced. Grandma Jang reminds how strong her granddaughter was growing up without her dad and with her sick mother, cheering her to tell Woo Young the truth. Mi Jung points out she's blessed with healthy kids and grandmother so things will be ok.

She 1st takes him to fish cake date before finally telling him about her divorce. So they won't live together anymore, like they're living for the last 3 years. He already guessed it, he knows Dad didn't even go to the USA. In tears he asks whose fault was it, she replies they fought and couldn't make up like she advises Woo Young to make up after he fights with his friends. Mi Jung vows they'll live happily, prompting him to ask if Mom was happy. She honestly replies it was so hard, she wasn't happy but she did her best to live happily. Her family made her happy. She's a divorcee but she's not a criminal and she tries to live diligently & confidently. She gives her son a time to digest this, then he should live confidently too. She doesn't know how to tell her girls though. Woo Young maturely replies she'll help Mom. Before entering the house, she tells him to face the mirror and tries to say the words to put a big smile on their faces. He then realizes Mom has been putting a brave face for years and he comes home smiling.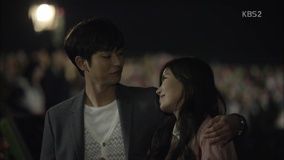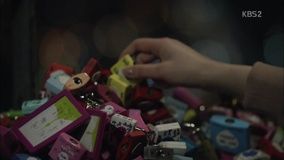 Tae Min and Jin Joo date continues to Namsan tower where they put their padlocks as a commemoration of their 1st date.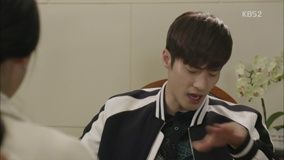 Yeon Tae returns Sang Min's jacket and he straight away bombards her question about her unrequited love. He retracts his earlier advice, tells her not to confess because it's obvious why the man didn't know a girl is crushing on him for 7 years. Either he pretends not to know or he doesn't see her as a woman. He's speechless Yeon Tae didn't stop her best friend from dating this man nor she tells her she likes the same man. Just then, both JJ and TM send pictures from their date, making her heart bleeds even more. In tears she reveals she's too late 😭 Sang Min hilariously laughs it off when people are staring at him (thinking he made her cry). He follows her out of concern because she wants to jump in Han river, telling her there're plenty of men in this world. She reveals she liked this man for 7 years, seemed like everything is fate because they even has the same job – growing old together gracefully. It's the memory she can't bear to lose. He drags her out of taxi as she plans to go to Mapo bridge, hilariously promises to drive her there but he takes different road to buy something 1st. He grabs a pink balloon and gives it to her at the bridge.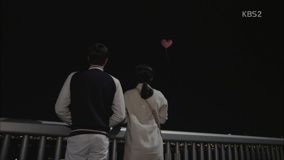 He tells her to think of this balloon as the man whom she has unrequited love with and clears up this unrequited love by letting this ballon go. She stares at the balloon flying to the sky as she bids farewell to Tae Min. Bye bye, live happily Tae Min ah. Sang Min advises that time will heal although it's getting better little by little. He talks it based on his own experience.
Okay So Young is preparing to be as seductively attrative tonight to make a baby but… instead of her husband, it's her mom coming into the room! Ruining the whole mood. In Chul is too hungry to 'play' tonight. 😥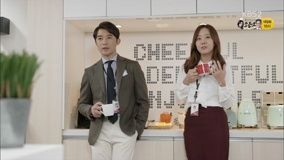 Mi Jung reveals she told Woo Young who accepted it better than she thought and how she braved to be happy although truthfully she lives with so much resentment. But she wants to be really happy so her kids will grow up happy as well. She is no longer living like a machine ✊ At lunch, Sang Tae automatically asks Mi Jung what she wants although she's not there (she's meeting In Chul discussing about their kids).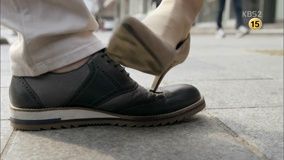 Mi Jung plans to watch out for Woo Young's reaction before telling the girls and she is aware In Chul really misses his children. She points out she hasn't told Woo Young that it's So Young, which he is grateful for. She wants him to take care this as it's his personal life, depending on Woo Young's response of course. She of course wants the kids to experience dad's love too, they also need their dad. She's truly sorry for the kids and In Chil who also points out it's better to have a dad (albeit not a good one) than having no dad at all.
Otw back to work, Sang Tae spots Mi Jung. He goes to sushi restaurant to buy lunch box for her but quickly changes his mind. In Chul kindly offers to carry her handbag which isn't heavy at all, making her erupting in anger. He raises his voice too that her temper was the reason they got a divorce. Anyway when he mentions about dating, she tramples his foot with her sharp heels!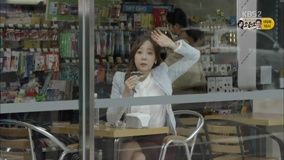 Mi Jung spots Sang Tae when she's eating her lunch but he… walks as if he didn't see her! She waves, he totally ignores her!
Comments
The characters learnt to let go their anger, resentment, unrequited love and bitterness; thanks to men who by fate came into their lives unexpectedly. Mi Jung conquered her resentment by opening her heart, allowing her children to experience their father's love again. She made a wise decision to tell half the truth to Woo Young first, his maturity goes beyond his young age – yes he's sad, upset and disappointed but the fact that he asked about his Mom's happiness truly shows what a great & considerate young man he is. Mi Jung is doing a great job raising him up. The girls might have a harder time accepting dad will no longer live with them, hopefully In Chul and Mi Jung can make their co-parenting work well without sacrificing their kids' happiness.
I love Kim Sang Min! As a top star, he's cocky and brazen – his way to protect his star's value I guess. But deep down he's a caring person. Seems like he's been hurt badly in a relationship before so he becomes a great friend for heartbroken Yeon Tae who finally bid goodbye to her 7 years unrequited love. Don't worry Yeon Tae yaa, with your personality, you will find your soulmate very soon and you don't have to search for him because he's right in front of you 🙂