Five Children Episode 24 Brief Recap
Almost reaching the half-way point, Five Children starts to unravel the secrets to our characters (that we've known already). Sang Tae and Mi Jung get a glimpse their future lives when they spend time together with their five children. Still nursing his broken heart, Sang Min daringly confesses his feeling to Yeon Tae who has already began falling under his charm. It's slow and steady for this couple who share similar painful one-sided love experience.
Episode 24 Brief Recap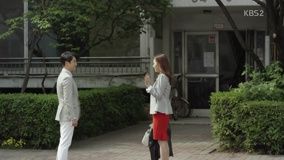 Sang Tae drops the kids off in front of Mi Jung's apartment block where Woo Young is already waiting for them. After realizing he's just met her kids, her waits patiently until Mi Jung comes back from the supermarket buying ingredients to make Lee Soo's favorite rice cake. She's surprised to see him here as they've just met earlier hence he pretends he misses her so much he wants to see her again.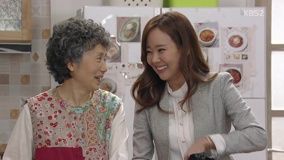 Finally the five children are under the same roof. It's chaotic yet a lot of fun too. Mi Jung's first reaction is… there're so many of them 😀 Lee Soo & Lee Bin politely greet (their future mom) Mi Jung then they play with her children while she's making rice cake. In the kitchen, Mi Jung can only giggles with her grandmother, five children at her house 🙂

Sang Min drives to Sweet Pumpkin's neighborhood again and runs into her. He gets out of his car, pretending he came here not for her so it's okay to just ignore him so of course she walks away. He stops her, emphasizing he doesn't know anyone else in this area except her! Bowing his head down, he then asks will she hate him if he admits he came here because he missed her. Yeon Tae looks burdened… unable to say anything. He believes she's owing him after he helped her saying goodbye to her one-sided love so he wants her to comfort him today because he's just been rejected by a woman too. Yeon Tae is wondering if there's another woman rejected him but noooo… he admits he doesn't have another woman except her.

Despite Mi Sook's advice, Soon Young still refuses to tell her oppa about her pregnancy because she doesn't want to become a burden especially after knowing he has never thought about having a baby. But one thing for sure, he loves kids so (she believes) he'll agree to have their baby if she tells him. She plans to have & raise her baby alone with the assistance of single moms center.
Sang Min & Yeon Tae are back at the snack bar where she got drunk last time. He gives her low alcohol cider this time. Out of the blue, he confesses her misses her so she spits her drink! Everything looks like her (even pretty girls which makes him think that ah my Yeon Do is pretty too!), he can't stop thinking about her and here he feels he's dreaming now that she's sitting in front of him. But why does she hate her so much?

Because Tae Min never knows about her one-sided feeling, Yeon Tae can remain friends with him. But obviously it's a different case with Sang Min who wants them to become friends too (ignoring his confession). She believes they have nothing in common so he convinces they do as he explains in details that they feel pain and lonely, right? He asks what she likes and nods at her every single answers, confirming they do have things in common. So let's be friends from now on!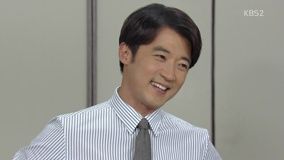 Sang Tae can't stop giggling at this whole coincidence. He believes Mi Jung will not curse in front of his two children, right? Well… she's not but she introduces herself as the scary lady who orders the kids to eat properly after these five kids started digging at the hot rice cakes from the pan. She also tells them to take the empty plates back to the kitchen. Her grandmother points out she would get used to this picture when she married Sang Tae – his kids are supposed to be around the same ages as them. Annoyed Mi Jung reminds that they don't consider remarriage and she doesn't even know his kids' ages.

With her 20000 won allowance, Jin Joo had to take bus & subway today – in high heels so her feet are so sore she almost can't walk. She barely survived her first day but tomorrow will be better for sure because she'll meet Tae Min & Yeon Tae and will ask them to buy her lunch. 😀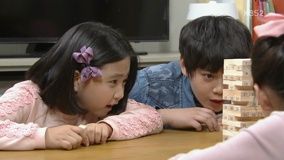 Sang Tae can't believe Mi Jung still doesn't know they're his children. They're currently playing jenga and the loser will get finger forehead smack from ttakbam's master Mi Jung who continues to dominate the game. Even though Mi Jung can clearly see the red marks on Lee Soo & Lee Bin's foreheads, rules are rules! That's until Woo Young reveals his friends only have one name (Lee is their family name) hence they're called Soo & Bin! Mi Jung recalls Sang Tae introduced his children Soo & Bin the other day. Then Woo Young's and Woo Ri's past comments that their friends' mom have passed away. Oh no…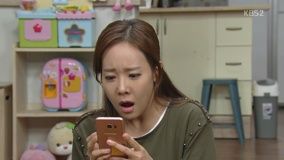 In panic, she asks them about their kids' job. Then… she gets a text from Sang Tae asking if his children are doing alright there. Noooo…. They experienced Mi Jung's 'spicy' fingers on their forehead over & over again tonight. After realizing they're Sang Tae's children, Mi Jung can't showcase her ttakbam skill again and chooses to lose. She's happy to 'surrender' her forehead to receive the strongest, most painful finger flicks from the kids.

Regretting her 'spicy' fingers, Mi Jung applies some ointment on Soo's & Bin's foreheads, hoping they won't get any bruises tomorrow. They didn't get angry, being so sportive abiding to the game rules – like father like children! Then she sends two pictures of the kids sleeping peacefully to their daddy before calling him to honestly confesses she was a bit aggressive. He praises her two oldest children (he hasn't seen the maknae yet) who take after their mother, in return, she complements his well-behaved children.

As her friend, Sang Min walks her home and offers to carry bag of books she bought at the book store earlier but she insists she can carry the paper bag herself because she bought that golf magazine. In the midst of their argument, the paper bag rips so the books are scattered on the road and he's quick enough to see the magazine with his face on the front cover. He looks happy (and proud) that she's gradually becoming curious to find out more about him, telling her to ask him directly because they're friends now. She's regretting buying this magazine while Sang Min goes home contented.

Lying that she presented herself as a reserved lady when she met Sang Min and she likes him, Min Ho promises to set a meeting between them soon. Jin Joo then calculates the fare & quickest route to go to the nursing home (which will take around 2 hours). She is relieved to save lunch money because the nursing home will provide lunch. And she can save another 400 won by bringing her own coffee from home. Moreover, she'll ask Tae Min & Yeon Tae to pay her dinner. Because she's taking public transportation, she bids temporary farewell to her favorite high heels & opts to wear sneakers instead. She can save a bit more as Sang Tae drives her to the nearest subway station as he's on the way to pick up the kids.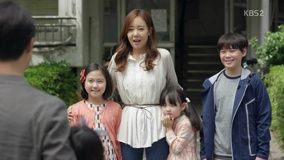 Bin & Soo had so much fun at Mi Jung's house, praising her delicious cooking (totally forgetting her powerful ttakbam). Cutie maknae is really shy to introduce herself, hiding behind her mom. After spending the night together, the kids still want to play together so they beg Sang Tae & Mi Jung to eat together. Our OTP can't hide their nervousness (afraid the kids might find out about their relationship) but they agree taking the kids for lunch.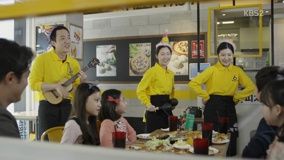 Sang Tae is able to steal Woo Ri's heart as he cut the pizza for the maknae. Suddenly, the staffs surround them and starts singing to celebrate the family's month (thinking they're one big happy family – dad, mom and their five children having lunch together). Then, the staff offers to take a family picture, asking Soo to sit closer to his mom. He explains Mi Jung is his friend's mom but both boys beg their parents to have a picture of their two families to commemorate this happy occasion.
<

After thinking about Soon Young's situation throughout the night, Mi Sook proposes Soon Young to tell her oppa's parents about the pregnancy to hopefully change his mind. Of course they'll be shocked, she will too (well she might faint if it happens) but the parents should take the responsibility if their son can't. She will accompany Soon Young if she's afraid of going alone. Soon Young doesn't know where his parents live or work so Mi Sook tells her to look into it.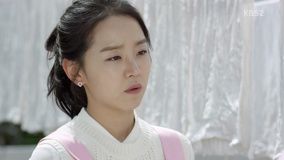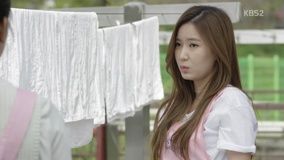 Jin Joo share what's going on (and admits that Tae Min's pay is too low for her) to Yeon Tae who's annoyed they're too greedy for money. It's not easy to become a teacher and despite their small pay, teachers can still feed their family & raise their children.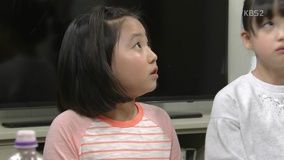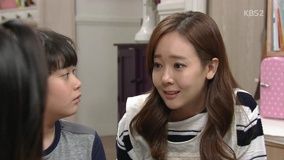 Mi Jung's kids have saved their money to buy a gift & prepare carnation flower for parents' day. As they discuss their plan for this special day, Mom calls them to clean up the dining table. Suddenly, Woo Ri asks if it's true Mom & Dad are divorced because Dad isn't looking that busy yet he's not living together with them. While Mi Jung keeps her mouth shut, Woo Young calmly briefs his sisters the truth – pointing out nothing will change and they can see Dad whenever they want. Mi Jung emphasizes it's true but she doesn't want them to go to their Dad's house again (lying that his friend might feel uncomfortable). Woo Ri accepts the explanation while Woo Joo still doesn't understand – keeps asking what is divorced. She's still too young.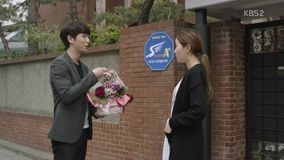 Today is parents day. At Min Ho's house, Ok Soon feels empty although Sang Tae gave them carnation flowers before he left to see his parents. She has already imagined how empty the house will be if Sang Tae gets remarry and take the kids with him. The only one left will be Jin Joo who's enjoying her breakfast, annoyed her parents chose to put carnation flowers Sang Tae gave them instead of the one she gave them. And she doesn't have any money to buy them any present. Thankfully her boyfriend has prepared a gift for her parents – carnations bouquet! But Min Ho refuses to accept it! You're being too harsh, Min Ho ah.

Sang Min has the same idea too, he presents carnations bouquet for Yeon Tae's parents, cutely bragging that it's his gesture as her boyfriend. Ehm since when he's her boyfriend? 😀 She reminds they're just friends… Well because her brother's family is here, she refuses to let him in; promising to pass it on to her parents. Because she didn't prepare anything for him, he coolly tells her just be good to him.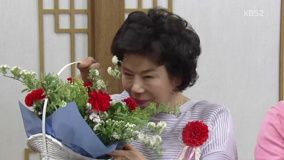 Yeon Tae put the bouquet beside her mom who quickly takes a peek. When she sees the empty container with the carnations, she straight away knows it's the young man who piggy-backed her daughter home that night. Sang Tae is curious about this guy while Mom would've feed him if she knew he stopped by.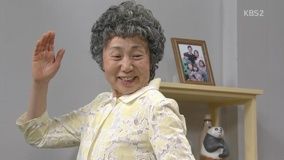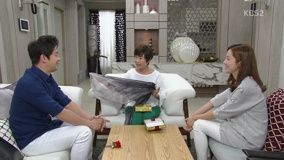 Grandma Jang sweetly wears new clothes Mi Jung bought for her – her gratitude for all the helps, supports, encouragements, everything she did to her granddaughter. In Chul & So Young give Mom a lovely scarf, she's been truly wonderful to them. In Chul promises to be good to her from now on but she only wishes them to do & live together well.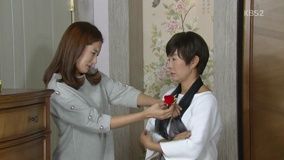 Where are Mi Jung's three kids? They're in front of Dad's apartment block, trying to remember his apartment floor. Smart Woo Ri remembers the elevator going to the seventh floor that day. As In Chul presents his MIL with carnation flower, the door bell ring. So Young yells out in shocked seeing his three children on the screen. They quickly put away their pictures, their stuffs, etc and hide in Mom's room while In Chul opens the door. The kids present Dad with carnation flower they made then they sing to a very touched In Chul. In tears, So Young gives carnation flower to her mom, apologizing for continually causing troubles for her.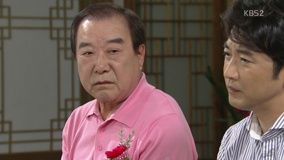 After spending time with Mi Jung's kids, seems like Sang Tae has slowly changed his mind about remarriage. To dad he admits he's thought about the possibility living together that might be overwhelming but nothing is impossible right?
As Ok Soon put Soo's bag in his room, she finds a polaroid picture on his desk – a picture from the pizza place the other day. Her eyes widen when she realizes her grandkids' friends are Mi Jung's kids! And they spent the time together!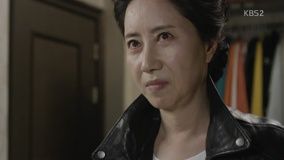 She then calls Mi Jung wanting to meet now. After hanging up, Mi Jung discerns that Lee Bin's grandma who just called is… her boyfriend's mother-in-law. Ok Soon is getting ready to meet Mi Jung, she wears her leather jacket!
Comments
Ok Soon is ready to tackle, battle, fight with Mi Jung until she's defeated and left Sang Tae. Can't wait to see Mi Jung's releasing her claws back at this selfish, controlling, obsessive mother-in-law who's oblivious to Sang Tae's happiness. After losing Jin Young, her two grandchildren and Sang Tae fill the emptiness in her heart so she keeps them close by her side – afraid someone will take them away from her. Her treatment to Jin Joo is the total opposite perhaps because she is aware this spoiled girl always needs her rich parents. Jin Joo's relationship with Tae Min opens a whole new world for her. She experiences living modestly with small allowance. Although she still complaining (and worried about Tae Min's small teacher salary), she's adapting quite well. Her mindset will gradually change if she keeps this up.
Finally we get to see a glimpse of Sang Tae's & Mi Jung's chaotic yet blessed future live when they had lunch together. Thanks to their children's friendship, their first meeting with each other's children went smoothly despite their total shock. Sang Tae handled it very calmly (his two children are so calm & well-behaved, true reflection of their awesome dad) while Mi Jung stays true to herself 🙂
It's awesome to see Woo Young's maturity in handling his parents' divorce, he becomes Mom's greatest support when this sad truth can't be hidden from his sisters anymore. Maknae Woo Joo is still too young to understand but thanks to the perfect timing, nobody has to explain anything in details to her because nothing will really change. They are able to avoid traumatic experience (that Mi Jung was afraid of) because they still can see Dad whenever they want as long as they get permission from Mom while Mom & Dad continue to live separately.
Maybe because Sang Min is an athlete who's used to overcome huge obstacles to achieve his goal, he isn't easily giving up although Yeon Tae has clearly rejected him. I think he confessed way too early – Yeon Tae barely knows him! By becoming friends first, they'll know each other better and develop the affection as they spend more time together which will become a strong foundation for their love.