Five Children Episode 30 Brief Recap
The honeymoon phase is now over but seems like Five Children's three couples aren't ready to move on to the next stage of their relationship where the reality sank in. Tension, arguments, little fight, misunderstanding and baseless assumptions will test their love, can they handle this momentary rough patch or will they continue threatening each other with let's break up ultimatum? It doesn't help their parents moms are meddling into their personal lives!
Episode 30 Brief Recap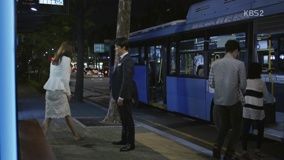 Mi Jung continues… "let's just remain as a boss and subordinate from now on. I thank you for all the time we've spent together" What?!? Then she hastily leaves with tears that won't stop flowing. Sang Tae chases her up to the bus stop, yelling at her to look at him – stopping her from getting on the bus but she screams out "let's break up! We agreed to grant my wish" Explaining there's no other way out & there's no more happiness for them, she's practically given up after realizing how hard the situation is. He raises his voice, questioning why she can't even wait for a few days, didn't they already promised to wait until Woo Joo turns into an adult? This is not an easy decision to make! Please give him more time. They can find the best solution together. Mi Jung brings up his precious family that he should take care of but he points out that she's his precious person that he wants to protect too! He's not the kind of person who's easily break up so he asks her once again to trust & wait for him.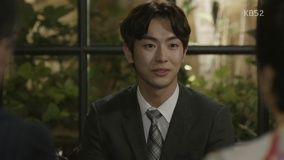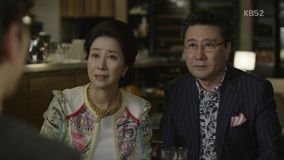 Min Ho & Ok Soon convince Tae Min that Jin Joo isn't the best woman because she might him later down the track because of her overspending habit. He initially defends her, confident he'll win over her blind date but the fact that she agreed going to this blind date raises an alarm that she might prefer a richer guy. They kindly pray Tae Min will find a better woman. Aigoo…
On their way home, they praise Tae Min who has similar warm personalities as Sang Tae, the best guy their daughter has been dating so far. But Ok Soon still prefer Sang Min.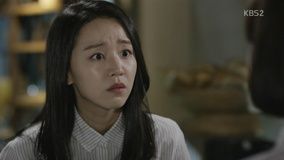 Meanwhile Jin Joo is fed up waiting for Sang Min's crush, bluntly pointing out that girl doesn't like him. Awwww… He looks disappointed and gives Jin Joo extra 10k won for winning the bet. They then move to cafe suggested by Jin Joo which he knows as well. Noooo… Right when they leave, Yeon Tae arrives (she's paying her taxi) so of course she misses them. T_T She hysterically asks the waiter about the blind date – asking if he left in a happy mood and if the woman is pretty. Jin Joo switches the music in Sang Min's car and finds out they have similar taste in music. Please don't tell us they'll end up together because they do have lots of things in common. Depressed Tae Min calls Jin Joo asking if she knows Jin Joo's parents don't like him… 🙁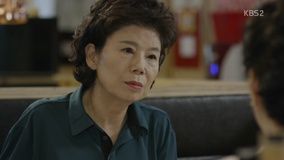 Blabbermouth Ok Soon shares her baseless assumptions about Mi Jung, her relationship with her ex hubby & her kids; adding fuel into Mi Sook who's frustrated her in-laws didn't tell her earlier. Ok Soon then continues with Sang Tae's night serenade, painting him as the craziest man in love. She curiously wants to know what Sang Tae told his mom and if he'd break up with her (but she doesn't think he will). Ok Soon is horrified thinking about his future if he marries Mi Jung because he'll be responsible for 8 people (incl her grandmother).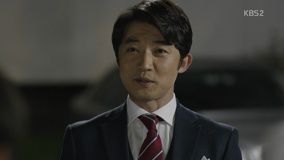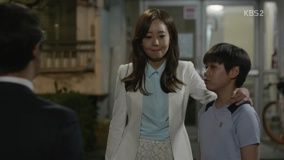 Before dropping Mi Jung off, Sang Tae firmly holds her hand, asking her to just rest tonight. They bump into Woo Young who's doing his usual recycling chores. The bright kid is questioning why they went home together and why Mom left her car at work. They cleverly avoid his suspicion, though it's still mindblowing they never tell their kids that they work together.

It's such a bizarre situation where best friends end up drinking away their frustration together while their crushes are spending time together! Thankfully it doesn't take long until Yeon Tae & Tae Min realize they'll need to fight for their love – they immediately call Sang Min & Jin Joo.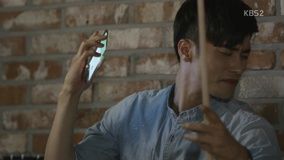 Sang Min looks happy Sweet Pumpkin calls him first but instead of being honest with his feeling, he cockily brags the blind date went really well. His words matched up with what the waiter told her, Yeon Tae erupts in anger that he's still spending time with that woman. Annoyed he went to blind date after he confessed to her not too long ago. Yes, keep yelling at him, Yeon Tae yaa! He asks if she's jealous, she replies no but she'll check his blind date next time because she's busy now playing with her friend. Her words ignite jealousy for Sang Min who's asking if she's currently with her crush. She abruptly hangs up when he asks where she is.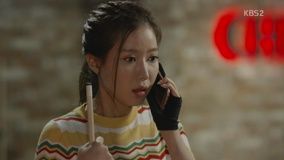 Jin Joo meanwhile lies she's on a birthday party now but Tae Min forces her to come clean. She stutters trying to explain against his accusation that she's been having affair all along. He expresses his disappointment because he really likes her. What happens next throw Jin Joo into a panic mode. He wants to break up! When she asks where he is, he abruptly hangs up. Wow… Sang Min blames Jin Joo for not staying at the cafe a bit longer. But Jin Joo is already panicked, begging him to clear up to her angry boyfriend.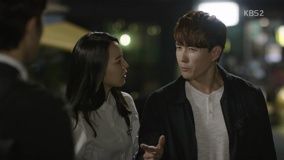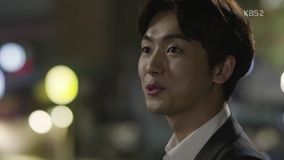 The best friends bump into Ho Tae who immediately recognizes Tae Min as his sister's 7 years crush. He makes up a scenario, wanting to know if Yeon Tae's college friend has a feeling for her but she quickly shuts him off. After the brother and sister leave, Tae Min reveals his true feeling that he felt in love with her in the past.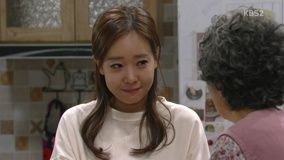 Mi Jung's intention is exceptional, she knows Sang Tae is trapped between a lot of people who depend on him and whom he truly loves so she wants to free him earlier from more heartache. She believes he's thinking not about remarriage but about breaking up with her which will make things awkward if she still works with him so she plans to find another job.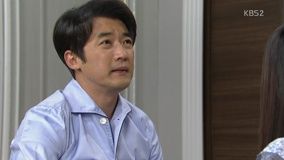 Both Bin & Soo enjoyed their time at Mi Jung's house, they love spending time with her friends. Sang Tae think it's now time to find his kids' opinion about him dating another woman. He asks the question in a very warm manner and gets two conflicting replies from his kids. Soo is welcoming while Bin doesn't want to share the love which will be divided between them and his new woman. Sang Tae explains they'll be loved twice as they're now but Bin innocently points out Dad is cheating if he's meeting someone else than their mother. Soo defends his dad, adorably asks if he's has a girlfriend but Sang Tae chooses to keep it as a secret for now.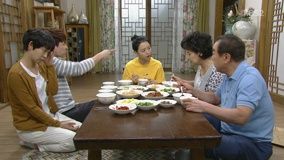 Soon Young's first morning at her in-laws and she overslept. While Shi Wook fathoms she might be tired due to her pregnancy – asking his wife to give her time to adapt, Mi Sook keeps blabbering about her disappointment. Soon Young overhears everything, feeling so apologetic she didn't hear the alarm. Conversation moves to their wedding plan. The couple opts to skip the wedding, planning just to take simple wedding pictures they can show to their children and go for a 3 days honeymoon but Mom is angry they decided on their own! Yeon Tae defends the couple, bringing up Won Bin and Lee Na Young's simple wedding 😀

Without wasting any time, Mi Jung calls her ex-colleague asking if there's any Team Leader vacancy there – she's already submitted her resume to the HR department. Because she left the car at work, Sang Tae turns up – making so much effort to impress her 🙂
After dropping her at work, he browses rings then necklaces and decides to pick a gorgeous necklace.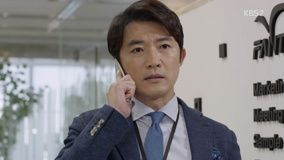 He then gets a shocking news from his friend, HR team leader who received Mi Jung's glowing job application. He immediately summons her, clearly indicates he will never let her go to another company.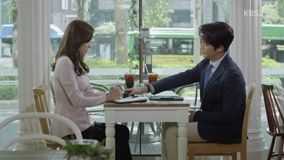 After thinking it through, Sang Tae finally made his decision. He initially wants to give his answer during dinner tonight but because Mi Jung opts to go home early (politely rejecting his dinner date), he present a jewelry box with Mi Jung's wishlist + her last wish that she ripped apart. Sang Tae decided it's best to give her a necklace first, plans to get a ring together. Moreover, he proposes to fulfill her last wish together… with their children. Let's get married, Mi Jung!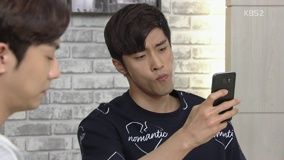 Trying to ask his forgiveness about her blind date, Jin Joo expects him to let her go just this once. But after finding out her parents gave ill treatment, degrading his brother; Sang Min (pretending to be his brother) replies to her messages – emphasizing his break up ultimatum.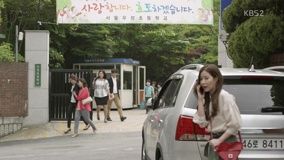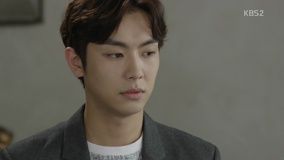 She waits for Tae Min, begging for forgiveness again but he is angry she's been dealing with her parents' disapproval alone. It happens because she's dating him so it's supposed to be their problem. He felt like a fool listening to her parents yesterday! Jin Joo explains her dad would hurt him deeply that's why she hid it however, it shows that she didn't trust him – the man who loves her. Jin Joo is clearly disappointed Tae Min couldn't try to understand her difficult situation as he easily throws the words 'let's break up'. He's equally disappointed their relationship will end here… Unable to contain her anger, she replies "Let's just break up!"  Then she curses him of course.

Jin Joo isn't the only one who's trying to beg for forgiveness. Sang Min is waiting for Yeon Tae because she keeps ignoring his call. This woman coolly replies that friends don't have to always answer each other's phone call! lol. After confirming she met with her crush yesterday, he reminds about her low alcohol tolerance but she replies he shouldn't worry too much because her friend took her home safely. Then… she asks when he'll meet his blind date again because she'll be there to check her out! There's no inch of jealousy there, Yeon Tae you're so cool! Now it's Sang Min's turn who gets agitated.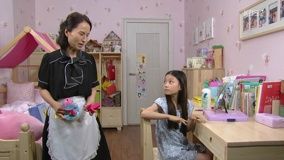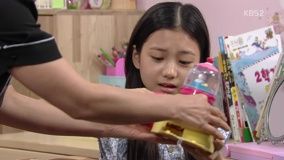 Housekeeper ahjumma tidies up Bin's room as she put a paper bag in her bed. OMG, it's her snowball! She returns it, confesses she accidentally broke it while cleaning up her room. Both Grandma Jang & Woo Ri are relieved the toy's found.

Mi Sook calls Ok Soon to find Mi Jung's address then she calls Mi Jung who's on the way home with Sang Tae, wanting to meet up in front of her apartment complex tonight. She politely agrees, then lies to Sang Tae but… it makes him angry! Didn't he tell her to share and discuss everything with him? Didn't she think he doesn't know his mother's voice??? Of course he could hear her. Please stop making decision on your own, Mi Jung ah.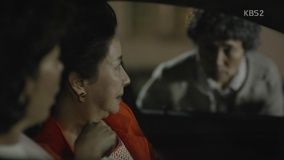 Observant Woo Ri notices her friend's Bin family car outside her apartment. Grandma Jang peeks through the window, shocking Ok Soon & Mi Sook who's waiting inside their car because they don't know Mi Jung's apartment no. Thinking they came here to apologize for accusing Woo Ri as a thief, Grandma Jang orders her to apologize but Ok Soon refuses because it's not why she's here for. She asks Woo Ri to go home so she can introduce Sang Tae's mother who's here to see Mi Jung. Grandma Jang keeps pestering them, wanting to know why Sang Tae's Mom & MIL are here and if they're going to break the couple up. She points out that parents shouldn't meddle into their mature children's private lives, it's ignorant behavior! They should congratulate two people who're in love! Mi Sook replies that parents are always worried about their children regardless of how old they are.
The argument is heating up when they bring up remarriage. While Ok Soon & Mi Sook are against it, Grandma Jang points out both Sang Tae & Mi Jung have children so why can't they get married?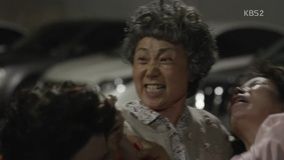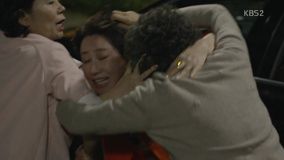 It turns into a cat fight when Ok Soon belittles Mi Jung's children. Grandma Jang will always protect and defend her family! She grabs Ok Soon's hair then Mi Sook's hair, go go go Grandma!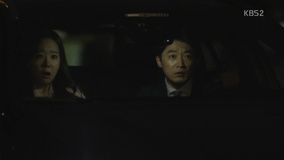 Mi Jung and Sang Tae arrive o_o in extreme shock. What the heck is going on???
Comments
When Ok Soon's mouth work faster than her mind, this catfight is bound to happen. Her hatred has taken over her mind, clouding her judgement. Taking out her anger to innocent kids and Grandma won't do her any favor especially when she doesn't realize how strong her opponent is. She must stop feeding her mind with negative assumptions and start to listen to Sang Tae's POV because it's not her life we're talking about here, it's Sang Tae's life. How I wish Shi Wook will share his words of wisdom to his in-laws.
We're bombarded with let's break up ultimatum that three couples easily thrown out to their boyfriend / girlfriend. It's exhausting to watch, isn't it? But it's part of the ups and downs of relationship where ending it looks like a better option than trying to work on it together. The thing is… their pride hinder them to be honest to each other, leading them to communication break down where they no longer trust one another.
Jin Joo shows her maturity in handling her parents' disapproval – she went through similar things in the past where she had to painfully end her relationship so she opted to hide it from Tae Min because she really loves him & didn't want to lose him but it backfired because it gives a clear indication that she didn't trust Tae Min enough to share this problem which was caused by them being together. The blind date adds more fuel to the fire. If only Tae Min  knows Jin Joo had a blind date with his brother, things would've been different, isn't it? It's now episode 30 yet Jin Joo and Yeon Tae still don't know Tae Min & Sang Min are brothers!
Thankfully, Sang Tae flatly ignores Mi Jung's desperate wish because he knows what they need – it's each other and despite the difficult road ahead, he's ready to pursue the happiness they both deserve to enjoy. Their children will be one of their biggest obstacle, they can't hide their relationship forever. The boys are older and more mature than the girls so they'll be okay but the girls will take quite a while to accept a new person who occupies their mom's / dad's heart. Bin has already shown her disapproval as expected. Hence I think they will only start introducing each other to the kids after making peace with the elders (Sang Tae's mom & in-laws).