Five Children Episode 43 Brief Recap
The crisis they have with the boys are just the beginning of many other obstacles they'll face together, thankfully Mi Jung has Sang Tae who always lifts up her spirit whenever she wants to give up her happiness for her kids' sake. The tug-of-war between two two-faced women has started with Jin Joo's putting up her best defense. Meanwhile, an unexpected incident forces Yeon Tae to wake up from her self-pity thoughts.
Episode 43 Brief Recap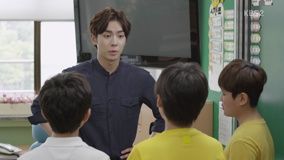 Both boys keep their mouth shut, refuse to tell Teacher Tae Min why they beat up their classmate Soo Ho who opened their fresh wounds about the family secret they tried so hard to hide. Most importantly, Woo Young doesn't want his Mom gets upset (if she knows the real reason why they fought) while Soo chickened out because Woo Young didn't say anything. They're given homework to be signed by their parents as punishment. Out of frustration, Woo Young abruptly blurts out Soo Ho can't get his parents to sign because he only has a mom so these two get into a fight again in front of their teacher & Yeon Tae.

Nobody can't get in touch with Sang Min who's regretting giving his phone to Ho Tae. His parents are packing up to go home after such a long trip but postpone it after Tae Min asks Mom to go on a date with Jin Joo in his place today because he's preoccupied with his students. She doesn't like Jin Joo but can she say no to her favorite son? Of course she can't.
Mom as usual complains about Sang Min who's going crazy over a woman who dumped him, ignoring his parents whom he hasn't seen in a year. He's currently at the bookstore, smiling like a fool in the (imaginary) dreamland as he can see (traces of) Yeon Tae everywhere that he wants to move in there 😁

Bin's maternal grandma gave a box of her favorite fruit but she has no idea how to peel a mangosteen. She initially wants to ask Grandma Jang's help but is reminded by Woo Young's words that she should do things herself whenever possible. Moreover, she's annoyed when Woo Joo excitedly waits for her 'new dad' to come home to play with her. When Grandma Jang isn't around, Bin argues that Woo Joo's new dad isn't her dad and her mom isn't Bin's mom, calling her a fool when this cutie points out they're family now.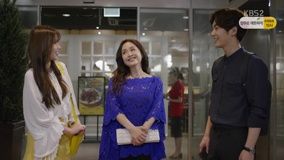 Two-faced Tae Min's mom confronts Jin Joo who brazenly uses the bribe (yellow handbag) she bought her in exchange of breaking up with her son. Jin Joo doesn't want to waste this expensive bag nor she wants Tae Min to suspect his mom. She bluntly asks Tae Min's mom if she wants to break up with a kind-hearted man like Tae Min – of course she won't, right? That's why Jin Joo has made up her mind, she will hold on to Tae Min & their relationship. She even dares threatening to be two-faced too if Mom keeps this up! But don't worry Mom, they won't get married that soon – she's savoring dating and won't grant her future MIL's wish to break up. Frustrated MIL tells Jin Joo to stop calling her MIL so Jin Joo starts calling her 'ahjumma' instead 😂
Tae Min joins them later and it's hilarious to see them acting like the closest MIL & DIL in front of him and like cat & dog when Tae Min isn't around.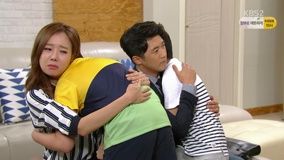 Sang Tae & Mi Jung scold their boys who still keep their mouth shut until Soo speaks up before Mi Jung smacks Woo Young's calves. Soo is spared from the smack as Mi Jung is furious her son calling out his friend for not having a dad. After knowing the real reason, Mi Jung snaps at Woo Young for hiding it and gladly got punished only because he didn't want to see Mom cries. She feels sorry for the kids, starts crying 😭  as both boys hug their parents. Sang Tae then tells what's going on to his nosy in-laws – they ran into Soo earlier, accusing Woo Young for fighting with Soo. He assures them that Woo Young is okay.

The boys have to write a well known Myung Sim Bo Gam's phrase 100 times as their punishment – Sang Tae helps interpreting this phrase which means they have to be good to others whether the other people do good / bad things to them. Based on this phrase that Tae Min picked for the boys, Sang Tae feels assured they have a respected teacher so Soo divulges he's Aunt Jin Joo's boyfriend. Sang Tae recalls seeing Tae Min in front of Jin Joo's house in the past 🙂
Feeling sorry for the kids, Sang Tae offers to help but upright Woo Young points out it's their homework so they have to finish it themselves. It doesn't take long for fatigue Soo to give up and go to bed. Though Woo Young initially deliberate over helping his step-brother, he ends up staying up late to finish off Soo's homework. Beside writing the phrase 100 times, they also need to write the reason why they fought.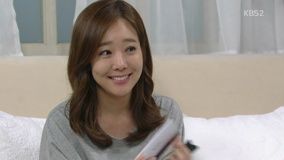 Mi Jung is reflecting over what happened today – she never thought the kids would get teased because of her remarriage. To cheer up his wife, Sang Tae points out kids would still get hurt although they grow up in perfect environment because every household has its own problem. He reminds Mi Jung her pledge to be happy for her kids' sake which will help them to adjust faster.
He then gives his bank book, giving her the privilege to run their new household. Mi Jung who worked like there's no tomorrow as her family's breadwinner now feels assured, cheekily vowing to work even harder to be a Team Leader because of the promising high salary.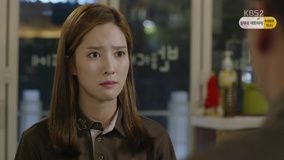 So Young is fed up waiting for In Chul's decision about having kids -she wants to hear his answer tonight. She's prepared to separate if he doesn't want kids with her. In his selfish defense, he hesitantly divulges he can't have more kids as he can't even take care his three kids so how can he has another one? He's not confident he'll make their child happy. So Young almost breaks in tears as she calls him selfish.

Yeon Tae was with Tae Min when he got a call from his worried hyung's manager who's looking for Sang Min. Because she hasn't heard about Sang Min & his phone is turned off, her worry turns into panic so she calls Tae Min who discloses his brother is still missing. Where is Sang Min???
He's actually in the street snack bar near Yeon Tae's house. She passed that place on the way home but didn't see him drinking there.
So she makes up a scenario about tracking the last 62 hours prior to Sang Min's missing incidence. People closest to him are interviewed, including Tae Min who curses at bro's girlfriend who dumped him & turned him into a man who lost his mind. Tae Min & the manager receive a call that Sang Min was seen at the bridge but when they get there, only a pink heart balloon and his shoe are there. Did he jump off the bridge? Nooooo…..
Back in the real world – Yeon Tae leaves a voicemail on Sang Min's phone, confessing she really likes him even more than him and she never wanted to break up. Because she was too embarrassed, she freaked out. In tears, she admits she loves him, really misses him and really wants to see him. After she hangs up, she knows she has to do something…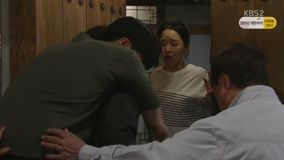 Sang Min is drunk – blurting out Yeon Tae's name. The owner calls Shi Wook to pick this drunk man up. Albeit complaining all the way home, Ho Tae carries his future brother-in-law on his back 😂 Yeon Tae is going to look for Sang Min when her family arrives home with her boyfriend! 😁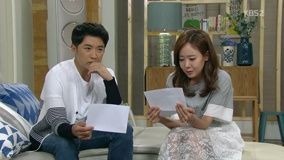 Both boys are deeply asleep when their parents come to their room to check if they've finished their homework. Sang Tae notices Woo Young's writing on Soo's book hence can't help but praises Woo Young's maturity. They then find the boys' writing homework about their family. Soo wrote about his happy family of three generations while Woo Young pointed out his family of five is connected with the love they have for each other although they don't live together with Dad who lives in the USA alone. Based on their honest writing, our OTP realize that their kids prefer their old lives because it made them happier.