Five Children Episode 48 Brief Recap
Jin Joo hit her lowest point & wakes up to bitter reality about immense amount of pressures from her heedless parents & Mrs Kim. Crumbling over the pressure, fighting the battle that nobody knows about as she silently cries on her smile, Jin Joo decides what's best for her relationship. Likewise, Yeon Tae also makes up her mind…
Five Children Episode 48 Brief Recap
Mi Sook brags her daughter is adored & loved by her future MIL so they'll get married soon, but Ok Soon doesn't have anything on her sleeves because she doesn't know her daughter has met her boyfriend's family. Jin Joo looks defeated, especially after finding out Mrs Kim went to art exhibition with Yeon Tae.
Jin Joo and Yeon Tae are keeping their mouths shut their boyfriends are brothers knowing it'll turn Bin's birthday party into a war zone. Mi Jung tries to persuade her husband to bring this up but he's also aware now isn't the right time.

Shi Wook always gives a present to the mother of his grandkids on their birthday to thank her for going through all the pain bearing his grandkids. So he gives Mi Jung a present, treating her as his grandkids' mother as she will (go through the pain) raising them. That is love… for opening both her arms and embracing everyone around the person she loves. Touched with his words, Mi Jung promises to listen & follow his words-of-advice. Meanwhile Mi Sook advises Bin to thank Mi Jung for preparing her birthday party tirelessly. Bin conscientiously nods.

After spending time with Mrs Kim who welcomed her warmly, Yeon Tae is swaying towards marriage now. Fighting back her tears, Jin Joo is envious their future MIL really loves her best friend. Oblivious Yeon Tae believes Mrs Kim likes Jin Joo too because she's a nice person. Suddenly, Sang Tae messages them. Both of them want to get married to their boyfriends but are too scared to face double-in-laws obstacles in front of them. Sang Tae advises them to tell their parents because they can't hide this forever.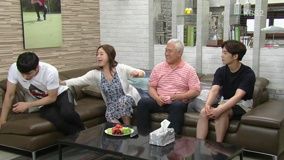 Yeon Tae's family gains another brownie points from drama lover Mrs Kim after finding out Ho Tae is PD of one drama she's currently following. She praises Yeon Tae's parents for raising all their three kids well that they all successful in their respective careers. Her love for Yeon Tae is very apparent now it makes Tae Min's disappointed Mom prefer hyung's girlfriend over his girlfriend. So he confronts Mom, pointing out Jin Joo is trying so hard to get close to her but she keeps shutting the door. His mood worsen when he finds hand cream Jin Joo gave to his Mom in the trash bag. >.< Did Mom throw it away? His hyung doesn't believe so.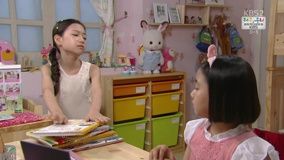 Bin opens her birthday gifts in front of Woo Ri. Noticing her step-sibling's annoyed face, Bin gives her a present (fairy-tale book) but Woo Ri refuses to accept it so Bin shoves it on her desk. Then Bin goes to see Mi Jung, genuinely & shyly thanking her for preparing her birthday party.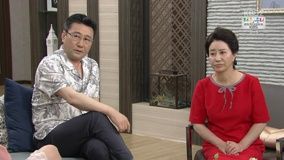 While Mi Sook & Shi Wook are overjoyed their daughter has now found a better man than her crush who's now dating Jin Joo, Min Ho & Ok Soon are frustrated their daughter didn't tell them about Sang Min's relationship with Yeon Tae when they were crazily trying to hook him up with Jin Joo. Ok Soon is losing her mind after losing her "perfect son-in-law" to her in-laws.
Jin Joo brings up her boyfriend who (for her) has better personalities than weirdo Sang Min. Seeing how much in love their daughter is, they urge her to get married soon and want Tae Min to formally greet them. They're irritated Tae Min hasn't made any move.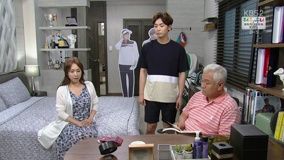 Mrs Kim looks surprised when Tae Min returns the handcream, pretending she didn't throw it. To cheer him up, she promises to visit Jin Joo tomorrow to get her nails done. At least it makes him happy but smile soon disappears when Jin Joo ignores his call again. After Tae Min leaves, her husband carefully asks if she really didn't do it as he knows his wife doesn't like Jin Joo.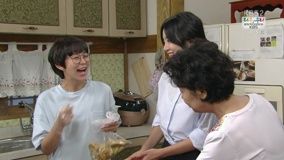 Bride-to-be Yeon Tae wants to begin learning about household chores, her parents spared her so she could focus on her study & career but now it's the perfect time for her to start her bridal training. Both her sister-in-law and her mom are more than happy to help her learning the ropes but it's not today because her prince is waiting outside. He opens his arms widely and she jumps hugging him. Cute. They walk around the neighborhood for their date tonight.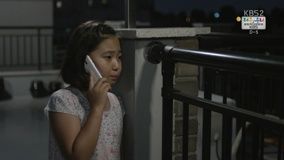 Woo Young notices the phone his dad gave him is missing. His sister keeps it with her. Today, she tries to sneak out to the rooftop but gets caught by Sang Tae who let her go. He secretly follows her & eavesdrops her phone conversation with her Dad.
To In Chul, Woo Ri pours out her frustration about Bin's birthday party and whines she wants a pretty dress because the one Mom bought isn't as pretty as Bin's. She feels like she's an outcast as her brother doesn't let her to talk to Dad and Woo Joo is now close to her new dad. Then she nags wanting to see Dad who doesn't even know she's currently on her summer break. In Chul promises to meet her with the new dress he'll buy her.
Mi Jung is curious to see what's going on so she goes to the rooftop as well and is shocked to see her husband there who gives her a signal to keep quiet. She's almost burst into tears realizing what Woo Ri is going through.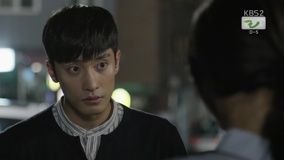 After walking around the neighborhood for three times, this couple is reluctant to part ways so Yeon Tae prudently brings up they can see each other and date each other after they're married. He looks surprised at first then his face lights up when Yeon Tae carefully mentions… they shouldn't delay their marriage. He naturally yells out in happiness, runs around in circle then repeatedly kisses his fiancée. 🙂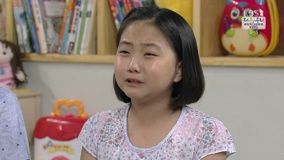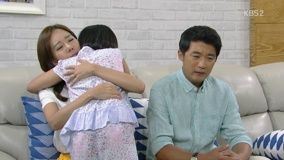 Mi Jung is still lost for words as Sang Tae asks Woo Ri if she misses her dad. Of course she does, In Chul is still her dad hence she wants to spend time with him too. She's jealous Soo & Bin can see their maternal grandparents everyday so why can't she? Her dad barely knows anything about her, he keeps avoiding her until she calls him. Mi Jung breaks her silence, opens her arms widely to embrace Woo Ri. She understands her daughter's feeling yet can't bear to tell her the truth about In Chul's affair. As she tucks Woo Young to bed, he assures Mom he'll take care his sister so Mom shouldn't worry too much but Mi Jung vows it's her part to do – her son should focus on his study.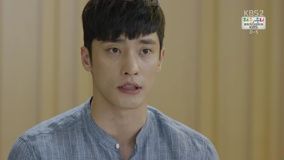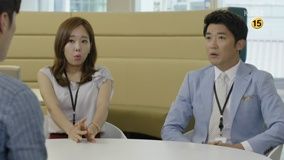 Mi Jung is milking Sang Min's love to Yeon Tae that he accepts all proposition and doesn't complain when she didn't prepare his favorite luwak coffee 😀 Then… it's time to face his future brother-in-law who addresses their double-in-laws obstacle which put people who know about this in an awkward situation. Suddenly, Sang Min brings up Yeon Tae agreed to get married hence cautiously asks them to keep this a secret until he formally greets his future in-laws. He believes his mother loves Yeon Tae & Jin Joo so he & his brother will take their time until the elders have no choice but to accept both daughters-in-laws after their wedding dates are set.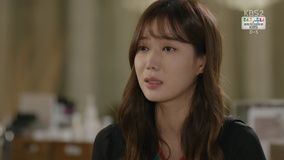 Keeping her promise, Mrs Kim asks Jin Joo to do her nails today. She tells her about Yeon Tae, showing her favoritism and is surprised Jin Joo knows about it. Jin Joo mentions she tells Tae Min everything except her request to break up because she won't break up with him. Jin Joo then asks the reason why she really loves Yeon Tae.
Mrs Kim points out she didn't have high expectation for her unpredictable son hence pleasantly surprised he brought Yeon Tae who possesses eldest daughter-in-law material. However, she was really looking forward to Tae Min's future wife and disappointed in Jin Joo. 🙁 As she bluntly blurts out mean things, Jin Joo tears start falling. Mrs Kim is shocked a bold-faced strong person like Jin Joo cries. Of course, she is a human who also has feelings! Jin Joo points out even a strong person would cry hearing mean things like that. She's upset & hurt Mrs Kim doesn't like her.

She wanted to be loved by her because she's the mother of the man she loves. It's upsetting Mrs Kim doesn't want to do anything with her after all her efforts. She's even contemplating to break up now as she keeps ignoring Tae Min.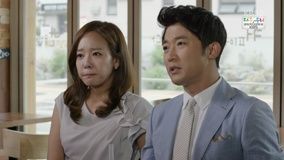 Sang Tae gives Mi Jung a comforting word before meeting her ex-husband to discuss about their kids. This couple let In Chul to share his opinions first but are frustrated when he accuses her of neglecting their kids to focus on Sang Tae's kids. Sang Tae holds her hands as she's trying to hold back her anger. Anyway, Sang Tae returns the phone – urging In Chul to call either him or Mi Jung to speak with the kids. He'll be allowed to meet his kids, in return, he has to respect the rules they set as they're the one raising the kids.
They agree to let him meet the kids every fortnight starting from next weekend. What about Woo Young? He still doesn't want to meet his dad! In Chul believes he can convince Woo Young, stupidly orders Mi Jung to explain to Woo Young about his remarriage as she did before she got married. Sigh. He also wants to see Woo Joo but there's no way Mi Jung is sending Woo Joo without Woo Young. So Young convinces her husband Woo Ri is okay for now so he now talks about using his child support to send the kids to the academy. Well Mi Jung points out he stops giving his child support after she got remarried. In Chul is  like ???
So Young explains it's extreme to send child support when In Chul can't even see his kids freely. Sang Tae understands their position so they won't receive any child support from this couple anymore. In return, In Chul promises to chip in whenever needed. Their meeting end well, Sang Tae was able to temper her down that she didn't explode in front of her ex-husband.

Tae Min is wondering if Mom got her nails done because he doesn't see any nails art on her finger. Mrs Kim nervously explains she only got basic manicure as her son is frustrated Jin Joo isn't answering his call. Her other son meanwhile is so excited picking clothes to formally meet his future in-laws tomorrow. Mrs Kim advises her son who isn't lacking anything to just be himself.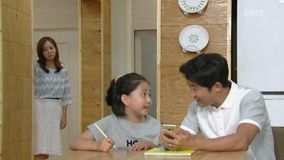 As promised, Sang Tae is teaching Woo Ri English lesson which brings them closer. Sang Tae then tells her she can start meeting her Dad on Saturday twice a month for now. She's happy because it's better than not seeing him at all. 🙂

Jin Joo runs into our couple as they're going to his parents' house for today's big day. Smile soon disappears from her face, the dreading moment is finally here.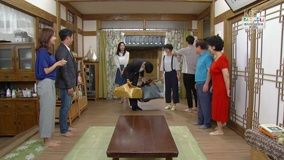 Sang Min dressed up with the outfit his parents picked for him, brought lots of gifts to formally greet Yeon Tae's family. He politely bows in front of his future parents-in-law, honoring them for raising his future wife. Then, he formally asks them to give their daughter to him. Ho Tae questions his words pointing out his sister is not an object so why should they give her away? Sang Tae agrees!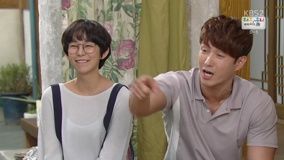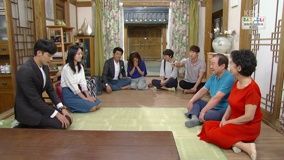 Sang Min tries to win their heart by vowing to do what Mi Jung asked him to do but this is not his workplace so he changes his tactic, promises to make Yeon Tae the happiest woman in the world but Ho Tae argues his sister should find her own happiness. Brothers giving their future brother-in-law a hard time is priceless. 😀  When So Young tells Sang Min to wait in Yeon Tae's room until the food is ready, Ho Tae orders him to stay here! Lol.

Anyway, Yeon Tae escorts him to her bedroom, pointing out this is not the first time he's here. He still remembers that time, when he mistakenly thought of her as a drunken psycho 😀 Who ever guessed they would be dating now? 😀 As the only son-in-law, he's trying to win brownie points knowing Yeon Tae's brothers don't like him. Yeon Tae is curious why her eldest brother doesn't like him but he refuses to tell her.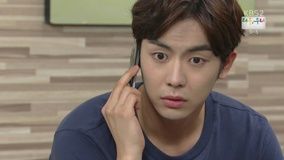 Jin Joo goes to the rooftop after making up her mind. She finally calls Tae Min. She doesn't dare to tell him in person… because…. she wants to break up with him!
Comments
A strong woman would automatically stop trying if she's feeling unwanted & unloved. Jin Joo tries so hard to be strong but Mrs Kim continues driving her to the corner that she has no other choice but to follow her request. One of her biggest mistake is keeping Tae Min in the dark – and it doesn't help when Tae Min is oblivious to Mom's blatant favoritism. I can't believe he didn't proactively wait at Jin Joo's workplace / school / house when she noticeably avoided him. As a teacher, he should notice Jin Joo's change of behavior after meeting his Mom and tries to rectify the problem before it gets bigger. Being a favored son turned him into a spoiled boy who believes his parents (especially his Mom) will give him everything he wants but boy, this time it's different. Stop thinking the world revolves around you! Start protecting your girlfriend and fighting for your love! Please change into a better man who's worthy of Jin Joo's love. I feel sorry for Jin Joo for having nobody by her side when she's at her lowest moment. Her parents should be exiled to Shi Wook's room to hear all his amazing words of wisdom.
Of course two-faced Mrs Kim is also at fault here for setting up her expectation too high believing her perfect son would bring home equally perfect daughter-in-law. I guess because Jin Joo failed meeting her expectation, she ends up hating her because she can't really hate her son can she?
In Chul doesn't deserve to be a dad, seriously, did he forget his family falling apart because of his selfishness? And how could he fail to notice his daughter is currently on summer break? He could easily check their academy calendar on the net or something. But at least Mi Jung recognized Woo Ri's problem and addressed it promptly. The arrangement is perfect for now and it's best to cut his child support so In Chul won't stupidly claim what he doesn't deserve to claim.
Finally Yeon Tae swayed towards marriage. This couple is ready to take the next step and most importantly, both their families approve their relationship. As the youngest and only brother-in-law, Sang Min is going to have a hard time with Yeon Tae's brothers but don't worry, they cheekily test him because they really love Yeon Tae 🙂 It's always heartwarming watching how welcoming Lee family is to their in-laws and hopefully their warmth will get transferred to both Jang and Kim families 🙂