Five Children Episode 5 Brief Recap
For this 50 episodes family drama, character introduction isn't over yet. We've seen snippets of Soon Young purposely eavesdropping Ho Tae's parents conversations with a visible clue that she had a history with Ho Tae in the past. Like fate, they cross path again but will the past repeat or will they be brave enough to share the truth to get the second chance they'd wish they had? Sang Tae still hasn't warned up to the idea of remarriage but his overly-worried overly-loving parents-in-law are devastated that there could be a second woman on his life nowadays.
Episode 5 Brief Recap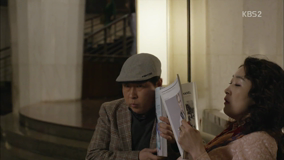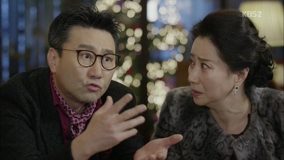 Sang Tae's blind date is ruined mainly because both of them didn't want to be there in the first place (he only wanted to please his mom) but a big storm is coming his way as President Kang and his wife (who followed his blind date) report everything they heard to curious Ok Soon and Min Ho. They understand the first woman was his blind date but what about the second woman? Why was she there? How close their relationship is? Min Ho accuses Sang Tae's parents pushing their son to go to blind date, however they clearly don't know about the second woman (whom they're most worried now).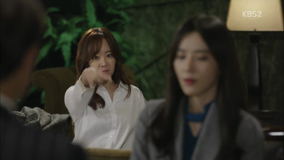 Mi Jung explains about her secret codes, she's only trying to tell him to stand up for himself as he was really nice to his blind date who gave visible signals that she's not interested in him.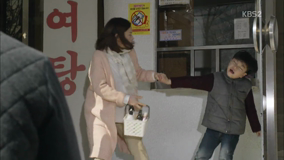 In Chul & Soo Young are given one hour break and they decide to relax in the sauna. As Soo Young gives her husband money, they witness a little boy whining he doesn't want to follow mom to female sauna because he bumped into his friend last time who then made fun of him at school. Feeling bad for the boy, In Chul offers to take him to male sauna. It's sad that he can't do the same for his son.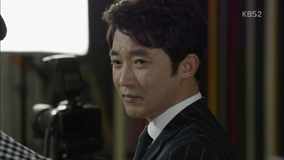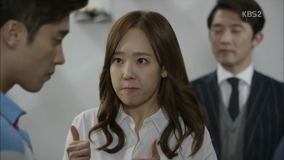 Today is the photoshoot day with Mr Kim Sang Min from hell. As promised, Sang Tae accompanies Mi Jung who's busy making sure everything's perfect. He steals few glances at her, smiling proudly. But… nothing is perfect for Sang Min who first complains that the clothes are too small for him (Mi Jung has to pinch Sang Tae's back when he whispers that Sang Min probably gained weight). Mi Jung perfectly rectifies the situation, promises to use the magic of photoshop later.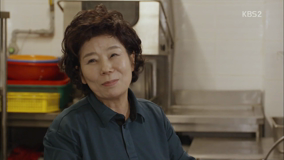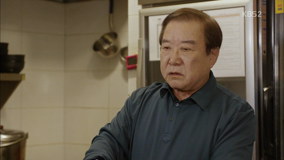 While Mi Sook has already made a plan to give Sang Tae the best possible start for his remarriage, her husband is more realistic. Even if the blind date went well, the hard journey will begin as he has to talk to his kids & parents-in-law. But at this point, she honestly doesn't care that much about remarriage – she's relieved Sang Tae has finally agreed to go to blind date and it lifted a huge burden on her shoulder.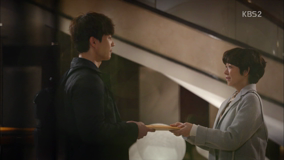 Ho Tae meets with his director friend whose movie is gonna be screened at Cannes Film Festival, surprisingly, Mr Director praises Ho Tae's scenario. Unfortunately, in this world that revolves around money – it'll be hard to secure investment. Ho Tae helped him when he was having a hard time until he got his new director award which was his big break to be a successful movie director so he begs him to return the favor now. Mr Director refuses because 2/3 of the movie is done and he disapproves Ho Tae's casting choice. Moreover, he doesn't own his movie company, it's his wife's. But… his President is willing to invest in Ho Tae's movie if… Ho Tae can produce (Mr Director gives him a movie scenario) erotic movie. Wow… Fortunately Ho Tae is still sane, he angrily walks away. Ho Tae bumps into Soon Young as she's attending her friend's wedding at this hotel. Their eyes speak volume of how much they missed each other.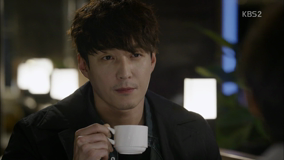 Soon Young pretends she's still married to that dentist, live in America and came here only for a short vacation. Everything is a lie though because that dentist guy scammed her. When she spots his movie scenario, she praises his talent and in return, he promises to invite her to his next movie release (whenever it'll be). Ho Tae reluctantly pays their $240 dinner, invites her for one more dinner before she flies back to the USA. He even gives her a taxi fare.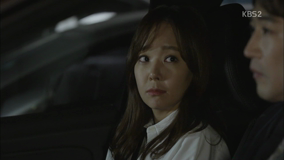 Suddenly there's a blackout during Kim Sang Min's photoshoot. Mi Jung bravely get the lights back up however she is thrown to the floor due to electric spark. Everyone's worried but she regains consciousness soon afterwards and resumes the photoshoot as if nothing happened. Sang Tae wants to take her to a hospital for a quick check up but Mi Jung brushes it off as they have to finish the photoshoot asap because Sang Min has another schedule lined up. As soon as they're finished, Sang Tae drags Mi Jung to his car because although work is important, she is far more important. He reminds her responsibility as her family's breadwinner so she must take a good care of herself.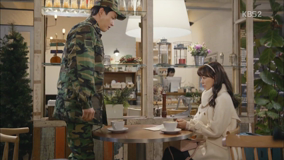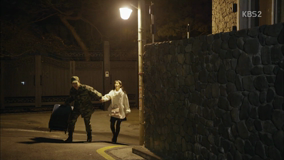 Flashback to Ho Tae and Soon Young's relationship. On his last night before he enlisted in the army, he promised to protect her and she promised to wait even 10 years so 2 years would be a breeze. Fast forward more than a year later, Soon Young visited him with her wedding invitation & her luggage. Her parents forced her to get married and go with her husband to live in the USA but she wanted to run away with Ho Tae. He wasn't sure he could be the best man for her so he forced her to return home and married that man. He's still regretting it until now.
Soo Young's mom gives In Chul herbal medicine, hoping her daughter will get pregnant soon.

To celebrate Yeon Tae's last day as a part-timer, Tae Min … and Jin Joo take her to a club. Tae Min can't take his eyes off his girl who's dancing wildly. He jumps in to Jin Joo's invitation to join her in the dance floor. What about Yeon Tae? She watches & gulps down alcohol in frustration until she's drunk. Stumbling out trying to catch a taxi, no taxi driver stops until a car stops in front of her so she crawls inside and makes herself comfortable in… Sang Min's lap! Fortunately she wakes up soon afterwards, and Sang Min uses this opportunity to kick her out of his car. Yeon Tae meanwhile is confused why she's still in front of the club.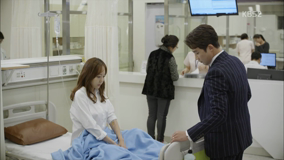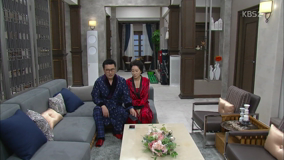 Fortunately Mi Jung is okay but she must stays overnight at the hospital to get her MRI early tomorrow morning. She assures worried Sang Tae that she'll call her grandmother to accompany her tonight but when Sang Tae hears her grumbling tummy, he steps outside to buy food for her. Back at home, his parents-in-law are waiting for him anxiously.
Yeon Tae arrives home drunk & angry. She lashes out at her brother who continued stealing money from her before asking dad if Jin Joo is prettier than her. Ho Tae brutally nods, rates Jin Joo's look higher even when his sister confesses in tears that the man she secretly loved for 7 years… likes Jin Joo!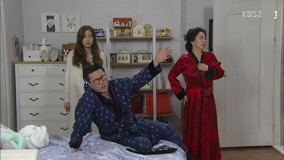 Min Ho confiscates his daughter's cell phone as she just comes home then whines about Sang Tae's blind date. Of course Jin Joo isn't staying still. She lashes out at Yeon Tae for not telling her although they met tonight, calling her whole family two-faced, feeling upset that they aren't feeling sorry for her kind eonni who was really nice to them when she's still alive. Drunk Yeon Tae points out her Mom took care Jin Young and her family when she was hospitalized. She is fed up with Jin Joo's non-stop bragging & arrogance, clearing up that her parents' store was bought by Sang Tae's money.
Both their parents tell their daughters to stop arguing. Ok Soon doesn't really care about Sang Tae's blind date, she is more worried about his other woman. Min Ho blood pressure shoots up and he collapses on Jin Joo's bed.

If only they know that Sang Tae is currently looking after that woman aka Mi Jung at the hospital. He overhears Mi Jung telling her grandmother that she's staying at work tonight. It's a good thing Sang Tae came back at the right time, as a responsible Team Leader, he will not leave Mi Jung alone tonight.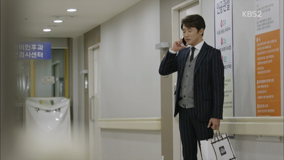 Min Ho is calm now after taking his high blood pressure medication but… when Sang Tae finally calls letting them know he won't come home tonight, it's Ok Soon's blood pressure that shoots up. OMG!