Five Children Episode 51 Brief Recap
The long overdue war erupts this episode as the elders discover the secret the youngsters tried so hard to hide. After going through the difficult road watching the elders opposing their marriage, Sang Tae & Mi Jung become source of strength – sharing their experience & advice to all affected parties. Jin Joo now has her family backing her up, her best friend's family cheering her from the sidelines as Tae Min vows he'll fight for her.
Episode 51 Brief Recap

Both Tae Min & Jin Joo are surprised to see each other at the movie theater, they stare at each other before Jin Joo quickly gets up & rushes out. He chases her, begging her to talk instead of avoiding him all the time. She reluctantly agrees, knowing she can't keep avoiding him. Yeon Tae meanwhile can't focus on watching the movie, her hand tightly holds her boyfriend's arm.
Tae Min apologizes for not knowing what's going on, kept pushing for their marriage although Jin Joo is hurting inside. He promises to win over his mother, hoping she'll trust him so they'll win this war because he believes they still like each other. With tears on her eyes, Jin Joo emphasizes this is the best decision she could make 🙁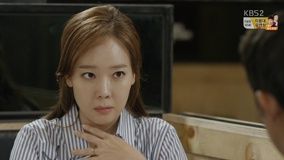 I forget that they don't know (yet) that Mr & Mrs Kim are Tae Min's parents, so they warmly engage in conversation about how great Yeon Tae and her family are. Min Ho even praises his daughter best friend's Yeon Tae whom he knows since her high school days lavishly. Mi Jung is worried of the storm that will erupt once Min Ho & Ok Soon realize the person in front of them inflicts so much pain for their daughter. It doesn't take long for Ok Soon to change the topic from discussing about Yeon Tae's wedding date to her daughter's wedding who might not take place at all. Mrs Kim then expresses her concern about her second son who's so eager to get married with a woman who's not even half as good as Yeon Tae. Mr Kim mentions his wife favors their second son and has always said she'll live with him hence her high expectation for Tae Min's future wife.
Without realizing Mrs Kim is talking about her daughter, Ok Soon makes sarcastic remarks that the second son brought home a weird woman who has no conscience so Mrs Kim did the right thing for going against this marriage as her second son will suffer forever if they get married. After listening to Mrs Kim's words, Mi Sook mentions this woman wasn't raised up well by her parents. OMG! Sang Tae gives Mi Jung a signal to escort Min Ho & Ok Soon home before the war erupts.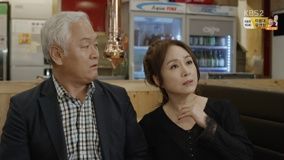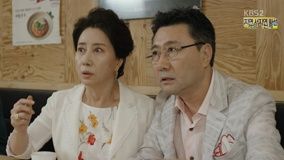 Ok Soon sums up that everyone has their own worries – she's worried about her daughter's future mother-in-law while Mrs Kim is worried about her future daughter-in-law. Mi Jung is afraid fireworks will explode soon when Mr & Mrs Kim point out Yeon Tae's parents know their second son – who graduated from the same college as Yeon Tae and is now working at the same school. Min Ho & Ok Soon are shocked! They soon bombard the couple in front of them with questions – were they university professors who're now retired and living Ganghwa Island. Then they asks if their second son's name is Kim Tae Min! Mr & Mrs Kim nod.
Ignoring every sarcastic remarks she's just said, Ok Soon bluntly asks what's wrong with her daughter for them to reject her and break her up with her boyfriend! Confused Mr & Mrs Kim then ask what's her daughter's name… Min Ho furiously replies… Jang Jin Joo! Yeon Tae's friend Jang Jin Joo! Mi Sook soon realizes that… their daughters' boyfriends are brothers! But Ok Soon & Min Ho brush it off for now because they're too upset standing in front of Mrs Kim who hates their daughter & blatantly favors Yeon Tae. Min Ho points out Jin Joo would never accepted Tae Min's money if he didn't offer it in the first place. Stuttering, Mr Kim agrees while his wife expresses her disappointments over Jin Joo which get all the synchronized replies from Min Ho & Ok Soon who can read the whole situation & understand their daughter's position.

Sang Tae & Mi Jung decide to abruptly end these endless arguments, politely asking them to go home. Mr & Mrs Kim quickly leave though Mi Sook is worried this double in-laws conflict will hurt their daughter's marriage. They blame Sang Tae for hiding it from them. Ok Soon regrets for not paying extra attention to her daughter whose heart was broken to pieces. After the movie, Yeon Tae checks the text message from Sang Tae who told her that their parents have just found out.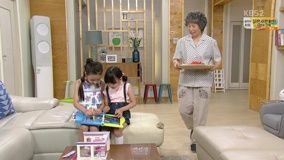 Woo Young is frustrated with his sister who has difficulty solving simple math question while Woo Ri is annoyed her brother is looking down on her so Soo who's finished his homework gladly helps Woo Ri. Woo Joo comes to their room with her book but looks upset when nobody notices her as they're too busy studying so she talks to her stone Woo Ji in front of Bin, hoping she'll hear her because today is Bin's turn to read her a book. Bin sweetly stops playing to read a book for cutie Woo Joo. Grandma Jang witnesses her kindness with a smile on her face.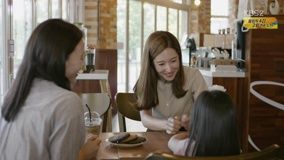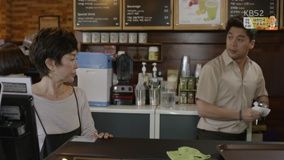 There's a cute little girl with her mother who're warmly welcomed by So Young. Her mom asks In Chul to go on a date with So Young tomorrow to get fresh air but he's already had a plan with Woo Ri tomorrow so he tells his in-laws to go with her daughter instead. Then who'll look after their cafe???

Smart Mi Jung escapes from her in-laws, leaving her husband with his parents & Yeon Tae (and Sang Min) who just arrive. Sang Min begs Sang Tae to help him, that's why he's here instead of coming home. Meanwhile Mi Jung bumps into Tae Min in front of her apartment's building. He's here to talk to Jin Joo's parents.
Mr & Mrs Kim can't get in touch with both their sons. They're still shocked over what happened, embarrassed showing their true colors as Mr Kim is worried they'll lose Yeon Tae.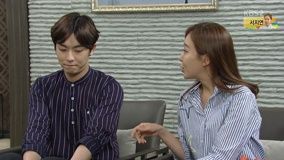 Min Ho emphasizes he's not sending his daughter to a family who dislikes her so he's opposing this marriage too! Hilariously, Ok Soon is wondering why the elders are meddling into two adults who're in love without realizing she did it herself. 😀 Mi Jung interrupts their argument, sharing her heartache when the elders opposed her marriage with Sang Tae, did Ok Soon remember those times? But look at them now, does Ok Soon still dislike her? Ok Soon and Min Ho point out they don't. So Mi Jung mentions they could easily get over this as time flies by. Instead of opposing the marriage, they should focus on Jin Joo's feelings. Tae Min promises he'll change his mom's and Jin Joo's heart because he believes Jin Joo still likes him. Looking at Jin Joo's personality, she won't suffer under his mom's torments after their marriage. 😀 Moreover, he believes she will get along well with his mom because they have similar interests like two peas in a pod.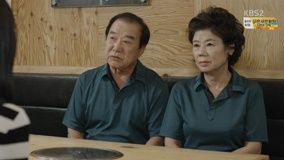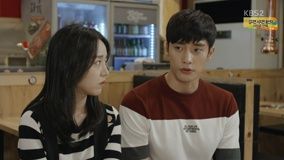 Shi Wook points out his family's close relationship with Jin Joo's family so he & his wife obviously want both Yeon Tae & Jin Joo to be equally happy. Mi Sook adds that Jin Joo has changed a lot and is a compassionate person, hoping Sang Min can put good words to persuade his mom. Sang Tae also shares his experience about going through the elders' marriage opposition, pointing out things will work out well for the couple who are meant to be together. Sang Min isn't too worried as he knows his Mom will never win over her favorite son.

So Young's mom takes her daughter for a date to hopefully cheer her up. She encourages her to live her life to the fullest and treasure her time with In Chul as this is the life she chose. Just then, they see a familiar face – it's Mi Jung who gets treated by her amazing husband who once again reminds her that their home is not her workplace. 🙂 Sang Tae wishes she will take care her body as she takes care their family 🙂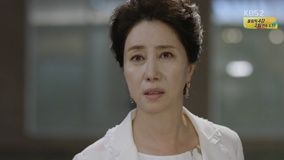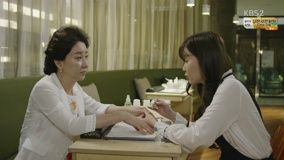 Ok Soon regrets saying hurtful things to her daughter as she sits in Jin Joo's room. Her eyes glance at the nail polishes on Jin Joo's desk where she then finds a discount coupon of her daughter's workplace. She goes there, her eyes brims with tears watching Jin Joo wiping the floor. As usual, she starts comparing Jin Joo's job with Yeon Tae's teaching job until her daughter points out everyone has things they good at. She then offers to paint mom's nail for free 🙂 Ok Soon reluctantly complements her daughter who shares she used to talk about opening a nail shop with her late sister because they both have talents for nail arts. Ok Soon cries, wondering why Jin Joo's never told her dream. They pushed Jin Joo to go to university to fulfill their goal so she can be at least smarter than them without realizing it's not what Jin Joo wanted to pursue.
Jin Joo then carefully brings up her mom's recent discovery, thankful that it helps patching up their strained mother&daughter relationship. Ok Soon is totally against the marriage, she won't ever send her daughter to a household who dislikes her. Watching Mom protecting her from getting hurt touched Jin Joo's heart.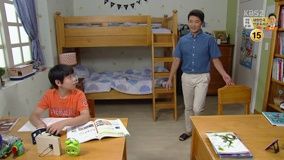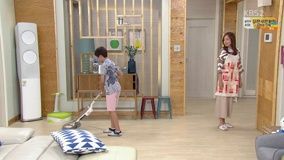 Except Bin who's going to broadcasting station & Woo Ri who's going on a date with her dad, the kids are on cleaning duties this weekend. Before Woo Ri goes, Sang Tae tries to persuade Woo Young to accompany his sister but he insists he still doesn't want to see his dad. Sang Tae doesn't force him much further, letting this boy sorting out his feeling until he's ready. Soo sweetly offers his help, much to Mi Jung's surprise.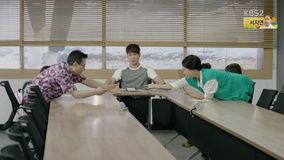 Min Ho accompanies Bin for her first script reading where Ho Tae gives direction of what he should prepares for Bin's role. He looks totally clueless so he decides to record it for Sang Tae to listen to it later but he doesn't even know how to. So the mom of the other young actress helps him but this kid insults Bin who came here with her grandfather instead of her mom. Where is her manager aka her grandmother? She's sick. What about her dad? Sang Tae is driving Woo Ri to meet her dad.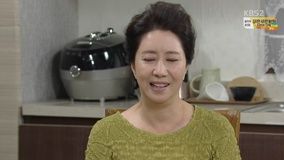 Mi Jung brings warm porridge for her unwell downstairs neighbor whose mind is too jumbled up. She can't do anything although she really hates Tae Min's mom so Mi Jung advises her to sit still, leave things to sort out by themselves and everything will be okay in the end.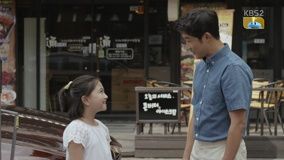 Woo Ri tells everything Dad missed out; her audition, her neighbor grandpa aka her new manager who bought her new dress so Dad doesn't have to buy her new dress now. Her new manager also cheered her up after she failed her audition.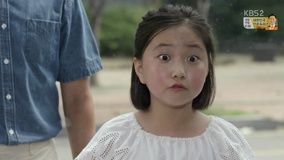 Sang Tae picks Woo Ri up and receives a text from Mi Jung to buy ice cream on their way home. But Woo Ri wants to eat patbingsoo… at the place where she went with Min Ho the other day. She remembers the promise she made with her manager but she trusts Sang Tae with her secret & leads him there. She brags Min Ho only eats patbingsoo with her there. When she spots Min Ho there with Bin, she's angry because Min Ho is supposed to be her manager and he promised he would only go here with her! In rage, she calls her manager a betrayer!