Five Children Episode 7 Brief Recap
The pride war between Mi Jung's grandmother & So Young's mother escalates. Her anger is justifiable – she's just found out about the affair but she shouldn't waste her time seeking her own revenge to people who ruined her granddaughter's marriage. While Mi Jung tries to calm her grandmother down, So Young decides to take Mom's side. Well an apple doesn't fall far from the tree, isn't it. In the midst of this, Sang Tae continues guiding Mi Jung to bravely step outside the suppressing machine she locked herself in, encourages her to freely expresses her emotions whenever she feels wronged.
Episode 7 Brief Recap

So Young's mom sneaks out from the backdoor so she won't bump into Mi Jung's grandma on her way out but by fate they run into each other. Grandma claims she attended this Cathedral first (after moving to this neighborhood three years ago) hence So Young's mom should find another Cathedral but is told instead that she could move here thanks to 100million won alimony given to Mi Jung. Everything was settled by money so the case is closed, right? Nope.

Mom rushes back to the bakery, whinging. Her daughter advises her the easy way out to avoid future confrontation: move to other cathedral – but she boldly insists to keep attending that cathedral because despite Grandma's deathly glare, she won't do anything in front of the priests. Grandma meanwhile is lecturing Mi Jung about In Chul's adultery, making her laugh. Because she'd rather had a divorce than suffering in an unhappy marriage. And yes she accepted the alimony to give a better life for her three children. Beside, In Chul was crazily in love with So Young hence nothing else she could do to separate these two lovebirds.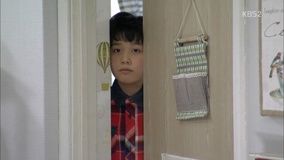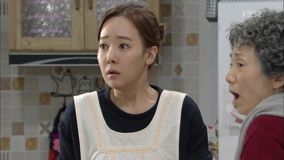 Mi Jung and her grandma are too busy talking about In Chul visiting the kids' school that they take a long time making dinner. They totally forgot the kids are in their room, starving. Woo Young accidentally overhears their conversation but acting that he's here asking about dinner.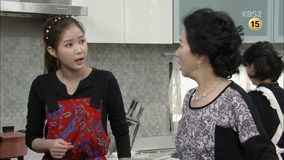 Jin Joo emphasizes that children should only be raised by their parents or immediate family members like their current living arrangement. She and her sister lived with their aunt when their parents were too busy working in Seoul and it still pains her until now. She considerately gives Sang Tae permission to date (remarriage is still a big No No) and she'll keep it a secret from the family. But she tells Mom less than 5 minutes later. Based on Min Ho's flirting history, of course Ok Soon disagrees because according to her, men doesn't know anything about purity, devotion or love hence will ignore their woman when a new one comes along. But after watching Sang Tae staring at woman during morning jogging this morning, Min Ho understands Sang Tae's 'need' and allows him to date as long as he won't remarry. They can't stop him from dating but Ok Soon believes they can.

Sang Min is back in the country and calls Yeon Tae right away. Both of them are busy but he insists she matches with his schedule because she's a thief! And no, she must hands it in person because it's a special phone so she can't mail it by express post. Unfortunately Yeon Tae barely remembers his face so he tells her to find the most handsome person. Both of them call each other 'psycho' 😀

Whilst shopping with Woo Joo, Grandma bumps into So Young who awkwardly introduces herself as Mom's friend. Grandma then leaves Woo Joo with the guard as she's taking her own revenge – pushing So Young until she falls to the floor then throwing the $50 (pocket money she gave her last time) to her face. In front of other shoppers, Grandma even calls her as a homewrecker who stole her friend's husband! She then slaps So Young's face! Grandma orders her to stop coming to this grocery store and for her mom for not stepping her foot in nearby Cathedral again. She aint leaving until So Young agrees so in tears & pure embarrassment, So Young nods.
Her mom on the other hand, is furious! She arrives at the printing company where Mi Jung is at the moment, asking her to spare one minute to talk. She admits her daughter was wrong to her whole family. Despite So Young knows she's wrong & always apologizing, Mi Jung & her grandmother continue to hate & blame So Young. Sang Tae cut in but she angrily shoves his hands – revealing what her grandmother did to her daughter earlier. She doesn't really care if her grandmother embarrasses her in public but she won't stay still if she hurts her daughter!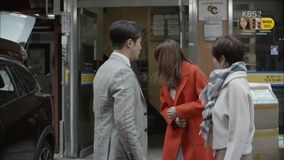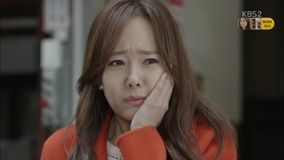 So she slaps Mi Jung! Then quickly drives away. Wow wow wow. As usual, Mi Jung pretends nothing happens as she discusses about their work so Sang Tae stops the car to check if she's okay. He reminds her that she's a human who has heart, she's not a machine so stop pretending because it'll explode later on. He encourages her to cry, yell, anything her heart wants to do. And that's when she starts crying.

She does feel wronged, she's angry that In Chul and So Young live well while her life is ruined & she's enduring a hard time. She allows her tears to flow. She then yells on top of her lungs, releasing all the anger she suppressed inside until she calms down. 'A mysterious woman slapped Assistant Manager Ahn' news has reached their office so Sang Tae offers to take her to a place where she can be a human, not a machine.

So Young's mom lectures her daughter to live shame-free with confidence even if she does something wrong. If she can't do this, then don't commit a mistake in the first place! What did she get from being blamed, slapped after stealing her friend's husband? She grabs her husband's arm and points out, "him". Both In Chul and So Young giggle. They're crazily in love, aren't they?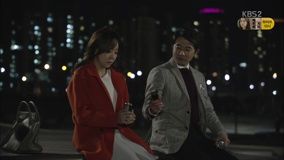 For Sang Tae, his comfort place is the park near his neighborhood where he usually sits before going home. So he understands Mi Jung's choice. She begins to open up about So Young's betrayal, Sang Tae warms her heart by stating that people get stabbed in the back as we live our lives.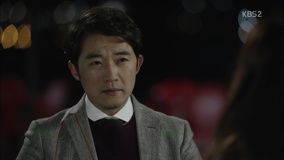 For the sake of her three kids, she tried to move on – believing a new day would come & those hurtful things would pass. Unfortunately, she couldn't endure it too well. Sang Tae applauds her attitude. If she's his sister, he would never tell her to endure it.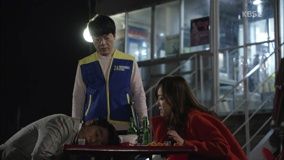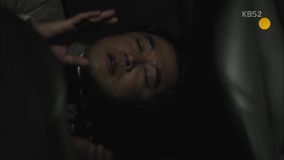 Mi Jung is drunk now so she's blabbering that it's way better to part (because of death) because a divorce slashed her happiest life to half where her life started going downhill from that moment. She continues drinking, complaining about filthy life full of backstabbing traitors. She stops when the shop owner points out that Sang Tae (who apparently can't drink a lot) has been sleeping for over 10 minutes so she practically talked to herself. She drags him to his car where he blabbers that he inherits his dad's weak alcohol tolerance.
So Young is actually relieved that Mi Jung was slapped as well as it made it fair. Her mom decides to cut off the kids' support this month and keep this a secret from In Chul. She will make Mi Jung's life miserable!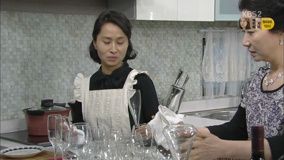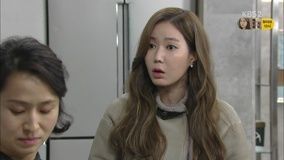 The housekeeper is lecturing Ok Soon about different wine glasses' shapes. Jin Joo scolds her for looking down at her employer before telling her Mom not to act ignorant in front of other people, to pretend knowing although she doesn't know, and never say she sees it for the first time even if she sees something for the first time. Try to act smarter next time, Mom because people will disrespect her no matter how wealthy they are. Jin Joo is going out to see her friend and Mom asks her to come back quickly so they can have wine with Sang Tae.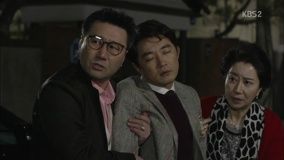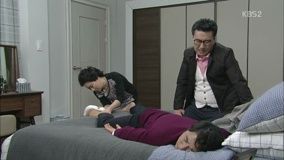 Little do they know he's currently drunk, collapses on the back set of his car! Mi Jung escorts him home (with the designated driver) and picks up his phone when Ok Soon calls. She assures them that she's one of his work colleague, although Ok Soon and Min Ho are clearly wondering what's going on. When the car approaches, they rush out to help Sang Tae to his room where he calls out for Assistant Manager Ahn! Well she's left after making sure he's safely home. Min Ho & Ok Soon mistakenly believe Ahn is his designated driver's last name and aren't questioning further.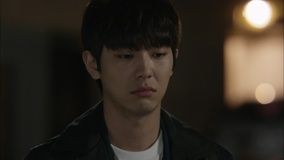 Tae Min drops Jin Joo back home where he asks about their relationship status. She proclaims they're friends (just friends). But he replies he doesn't want them to just be friends – so let's date! Jin Joo only answers him with a smile, asking him to give her a few days to think. While he's disappointed with her answer, Jin Joo squeals in happiness as soon as she locks the gate!

Well Grandma finally tells Mi Jung what she did to So Young earlier today, thankfully Woo Joo didn't recognize Mom's friend. Mi Jung begs Grandma (who's already planning to hit her again when they run into each other in the future) not to pick a fight with So Young and her mom because unfortunately the law stands in favor of the beaten (though they deserve to be beaten) not the one who does the beating. Grandma only wants them to know that she's supporting her daughter wholeheartedly but it's in the past so Grandma, let's move on.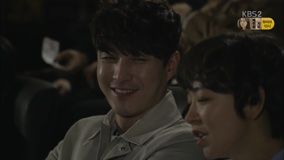 Soon Young excitedly greets Oppa Ho Tae at the movie premiere where he meets with the film's director who teases that his movie is boring 😀 She gasp in amazement whenever she spots her favorite actor / actress in that theater while Ho Tae coolly nods giving the impression that he meets with popular actors all the time.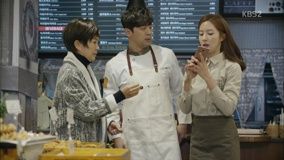 Because this month's child support isn't here yet, Mi Jung calls In Chul wanting to find out why. She doesn't care that it comes from So Young's Mom's pocket, she (her kids) deserves to get it from In Chul so please tell her son-in-law & daughter to transfer it ASAP. So Young's Mom who doesn't want to pass on the phone to her SIL, states that because they're pissed her grandmother slapped So Young – they will not transfer the child support. Wow, you're picking a fight, Mom. In Chul and So Young are shocked especially when Mom challenges Mi Jung to come to the bakery, kneels down to apologize (on behalf of her grandmother) now if she wants that child support. So Young grabs the phone from Mom, Mi Jung angrily reveals she was slapped by her mom too! Surprisingly, So Young becomes a tough tiger now – she declares no child support if Mi Jung won't come to apologize, then she hangs up!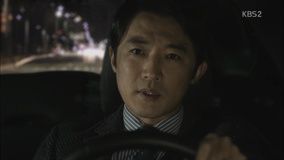 Sang Tae overheard the phone conversation. He advises her to be a human – not a machine and don't go on her knees again to apologize. He's clearly frustrated she's not listening.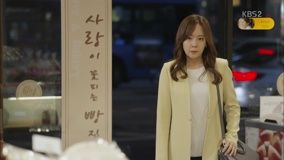 So Young believes they've been giving out money too easily in the past that Mi Jung took it for granted so she deserves this ill treatment. In Chul meanwhile, reveals that he wants Mi Jung to let him seeing his children as it's been three years since they last saw their dad. So Young reluctantly agrees though her heart says otherwise. Just then, Mi Jung boldly walks in. So Young's Mom gives her a signal to go on her knees and with brave determination, she gets on her knees! She's willing to do it over and over again for her kids' sake.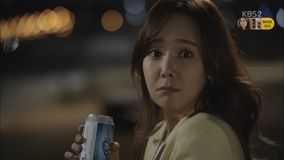 Sang Tae knows Mi Jung would be drinking at her favorite hiding place so he surprises her there with two bikes! Let's go on bike riding, Mi Jung ah.