Five Children Episode 9 Brief Recap
Mi Jung is still struggling for the child support, InSo couple continues making her life difficult and their proposal to bail her out makes her already bleeding heart more painful. The only person who can help her is Team Leader Sang Tae – but at times she forgets he's also a father. The depth of Ho Tae & Soon Young's love is heartwrenchingly beautiful, they parted for years however they can't deny their feelings for each other. Will they be brave enough to tell the truth and rekindle their relationship?
Episode 9 Brief Recap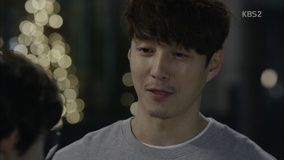 After getting Ho Tae's call, Soon Young rushed to see him without wearing her coat. She continues lying but Ho Tae doesn't want to break her 'happiness' bubble even when he notices her worn out shoes. He put his coat on her then kneels down to tie her shoelaces, saying in full conviction that he's relieved she's living happily and he wisely let her go because she'd live miserably if she's still with him. T_T

The police officer carefully listens to Mi Jung and InSo couple's argument about her stealing his car as a 'ransom' for child support for their three children, however… she shouldn't be a car thief. He orders her to settle with the truck driver and In Chul (to support her explanation so she can be considered for extenuating circumstances). Until then, she's be locked temporarily behind bars. If she can't settle, this case will be handed over to prosecutor. In Chul will get into trouble too if that happens, right?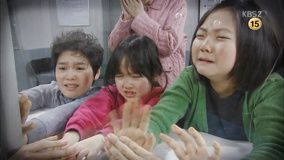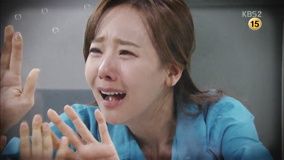 If that worst case scenario happens, Mi Jung will be imprisoned and her family will lose their sole breadwinner. The kids can't afford to go to school, Grandma Jang doesn't have the money to even feed them. Nobody would lend them money T_T What about Team Leader Sang Tae? He's fired after this incident! Mi Jung really regrets stealing In Chul's car. Talking about exaggeration here.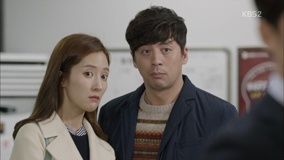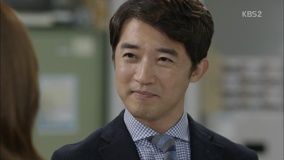 As the sole breadwinner, Mi Jung can't go to jail. Sang Tae recalls their conversation that she's already planning to return the car tonight, meanwhile, Mi Jung reveals she called In Chul but nobody picked up. So Young covers her mouth – yupe, she knew but she ignored the phone call. Unfortunately, Mi Jung can't leave until she settles so she lies to Grandma that she's working overtime again tonight. Sang Tae assures her that things will work out well so don't worry. InSo couple is clearly curious about Sang Tae, especially after he sweetly holds Mi Jung's arm.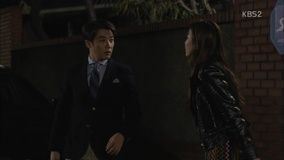 Jin Joo doesn't have any money nor place to sleep tonight so she anxiously waited for Sang Tae to come home. He tells her to sleep with Yeon Tae tonight (which makes her really happy because it really serves this spoiled girl right). But Jin Joo's parents are embarrassed that their daughter is sleeping at their enemy in-laws' place. Sang Tae has to mediate when his in-laws blaming each other about their not-too-smart Jin Joo (I think laziness is the main reason why she can't graduate on time though).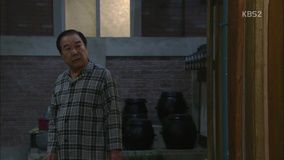 Ho Tae comes home utterly dishearten but he doesn't share anything to his worried Dad. As their business is doing well, Dad proposes to invest to their younger son's movie business but Mom prefer to save their money for their three children's marriages.
In her compact room, Soon Young is contemplating to see Ho Tae for the last time before she's leaving to the States the day after tomorrow. She decides to meet, as she has to return his coat too. Ho Tae understands her POV because he doesn't want to show his crappy life either.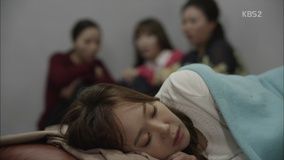 Mi Jung is sleeping peacefully while the other three women locked in the same cell with her are gossiping that once a thief – will always be a thief. Sang Tae knows she'll be snoring within thirty seconds – she can sleep anywhere. 🙂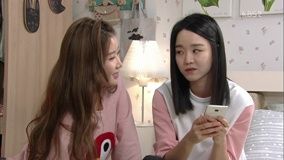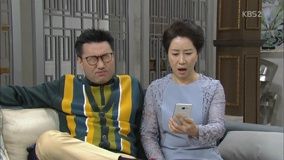 When you think Jin Joo will at least be considerate to Yeon Tae, she forces her to take a picture of her (sobbing uncontrollably) then sends this picture to her parents with a message that clearly doesn't show any remorse. She even threatens to be on a hunger strike until they tell her to come home. Min Ho plans to pick her up tomorrow but changes his mind when Yeon Tae (who sneaked out to the bathroom) sends another message that Jin Joo is doing well, she's faking everything!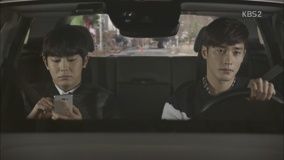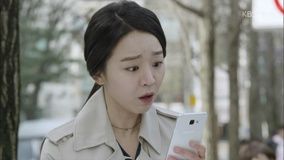 Because Yeon Tae didn't return his phone yesterday, Sang Min reported her to police! He's more annoyed that she ignored famous golf star like him. Yeon Tae tries to explain, begging him to forgive her because she had a really bad day yesterday – she's dumped by a guy whom she liked for 7 years. But Sang Min doesn't care! Well they almost bump into each other as Sang Min drops Tae Min at the school gate.

Sang Tae meets with In Chul (hoping he will help the mother of his kids), in return, he asks Sang Tae to pass on the message that he'll settle (do anything) if she let him meet his children. He was wrong but he wanted the kids to know about the divorce so he can see his children without any shame. He's still their father, right? But he won't tell them the whole truth. So Young adds they also want compensation for the car accident. Sang Tae clenches his fist, he agrees to relay their messages. Before he leaves, In Chul complements him for being Mi Jung's good sunbae.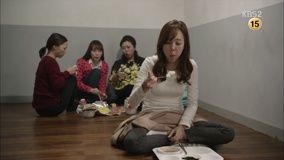 Grandma Jang comes to the office to bring lunchboxes for her hardworking granddaughter but is shocked when Sang Tae reveals she's locked behind bars! Sang Tae calms her down so she won't use her fists which will make Mi Jung's life more difficult. He promises to get her out and settle everything. Advising her to take care her health and the kids & pretend not knowing so Mi Jung will be in ease. Mi Jung meanwhile, is enjoying the food at police station.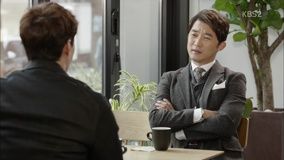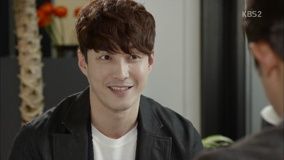 Sang Tae negotiates with his brother to give Bin and her friend acting lesson for 400k won. But he asks Ho Tae to rethink about his movie producing career as he still hasn't settled down even though he's been working for years. It's time to give up when the future seems too bleak. But in return, he explains that their parents are more worried about hyung's remarriage than his future. After hyung treats him with a nice meal and 400k won upfront payment, Ho Tae is still greedy. He begs hyung to lend his new car for 1 night!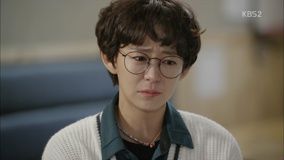 As soon as she gets her monthly paycheck, Soon Young sends most of it to her struggling oppa. She took a bit to buy nice coat for Ho Tae. Mi Sook & Shin Wook know she's been sending most of her money to oppa for a while and advise her to take care herself well first. Moreover, they're worried about last night so Soon Young revealed what happened last night but doesn't think that oppa knows about her current life. Mi Sook believes this oppa still has a feeling for her, otherwise, he won't keep seeing a married woman. Mi Sook advises her to be careful because people's feelings can change over the years.

Ho Tae picks Soon Young up with hyung's new car then they have a nice date (he hesitantly wants to hold her hands but decides no to). They decide to go to a nearby ballet studio and her eyes light up watching a ballerina practicing there. Ho Tae still remembers the day he secretly watched her dance as if it was yesterday.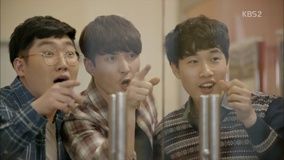 He was film studies student and approached her as he needed an actress for his film project (which was a big liar). She was so innocent back then. And it was the start of their friendship which blossomed into love.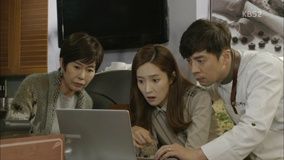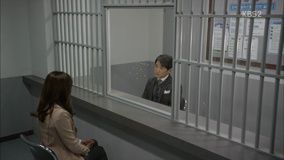 InSo couple is looking at their car's blackbox recording & hear Mi Jung's endless whinge about what happened that night at the Han River 😀 They put together the scattered clues and figure out that the same man who was covered in flour that day – is the one who came very early this morning to bail her out. Maybe he has a feeling for her? Meanwhile Sang Tae confesses he was worriedly thinking about if she can sleep & eat well in prison – he can't believe she is! She laughs – it's not because she's a machine, it's because (of his assurance that things will work out well) that her heart is at ease now so she can eat & sleep well. Sang Tae is known for his loyalty for his employees so Mi Jung has a faith he'll help her.

He asks if she will listen to him and do as he says. If she will, then please let her kids to see their father. Mi Jung is clearly surprised. Her eldest two kids are helping around the house and are waiting anxiously for Dad to come home. Mom has always been the most strongest person in the house, Dad couldn't win against her. Mi Jung is upset her Team Leader used her kids to bail her out but he points out there's no other way. There is, right? In tears Mi Jung replies her children are too young to know the whole truth. How could the man who left his children for mom's best friend still wants to be their dad?