[Gallery] New Journey to the West Press Conference
Press conference for the newest web variety show New Journey to the West was held this afternoon at 63 Convention Center in Seoul. Kang Ho Dong, Lee Soo Geun, Eun Ji Won & Lee Seung Gi and PD Na Young Seok & writer Choi Jae Young who worked together in the original 1n2d are reunited for this makjang variety show, scheduled to premiere this Friday 10AM on Naver, Mobile TVCast & Tencent's QQ.com.
The format of this show is unique. Instead of full episode, this Friday they will release five clips (each clip is around 5 – 10 minutes long) so the viewers can watch it whenever they have spare time. At the moment PD Na plans to release a total of 20 episodes. Because NJttW is an internet broadcasting, they have more freedom and less restrictions. No TV ratings to worry about, no PPL (they don't have to cover the brands, etc). The casts are happy to be reunited again hence they focused on having fun during the filming and worry less about other things. They want to give plenty of laughter to the viewers and long-time 1n2d fans.
Press conference video is available on Naver.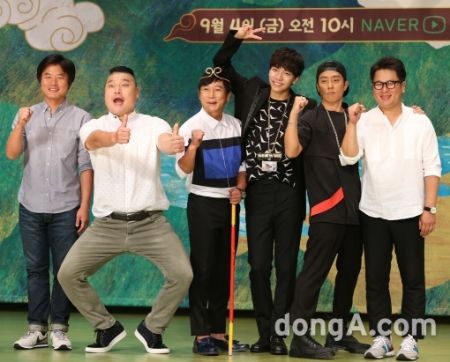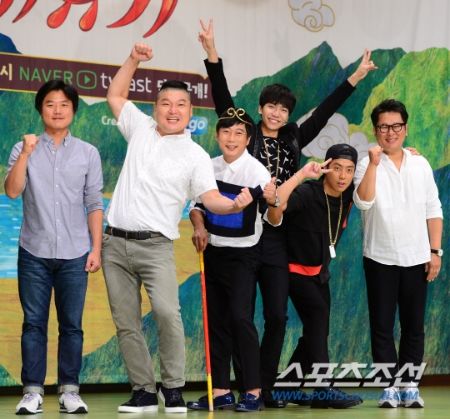 Kang Ho Dong (Zhu Bajie), Lee Soo Geun (Sun Wukong), Lee Seung Gi (Xuanzang), Eun Ji Won (Sha Wujing)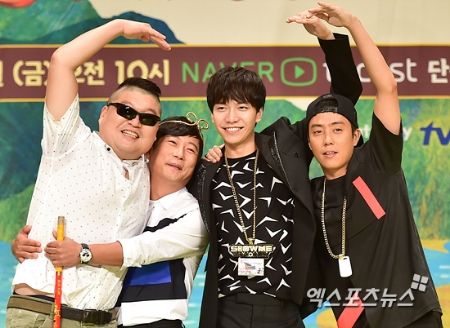 Kang Ho Dong said back then in 1n2d, they succeeded when they enjoyed themselves so they apply the same attitude when filming this new variety show, hoping viewers will enjoy the adventurous spirit & energy they have.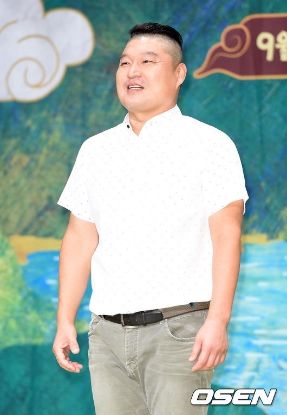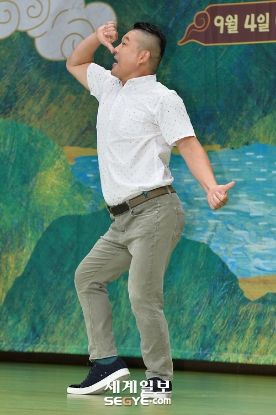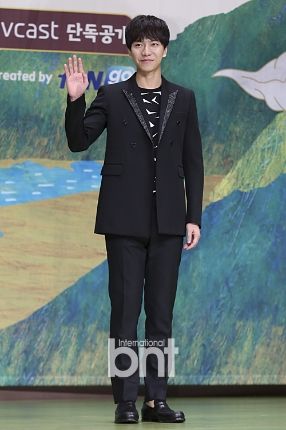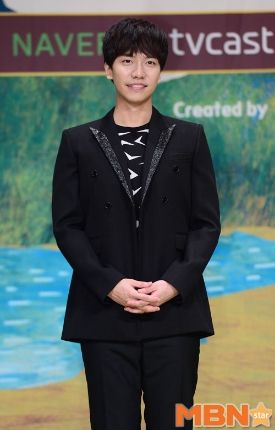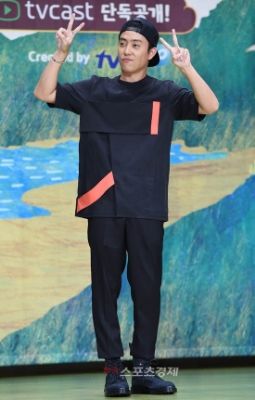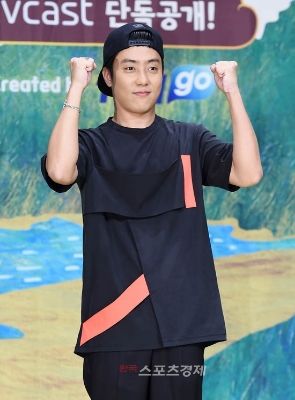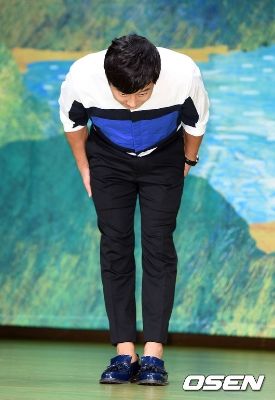 Pic cr as labeled