Heard It Through The Grapevine Episode 1 Brief Recap
February 25, 2015
|
Recap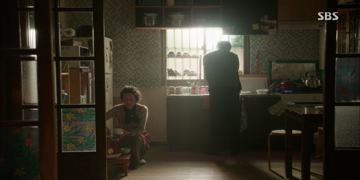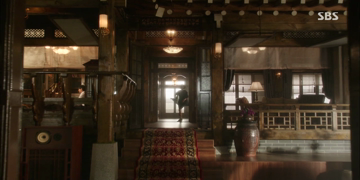 Heard it through the grapevine is a black comedy drama about an ordinary family (Seo family) whose hearts are ripped apart because their smart teenage daughter Seo Bom (Go Ah Sung) is pregnant and due to give birth in two weeks. The father of her baby is teenager Han In Sang (Lee Joon) who already has his bright future nicely set up by his wealthy parents.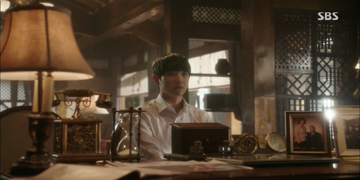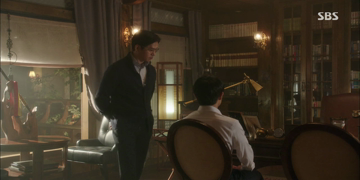 Han Jung Ho (Yoo Joon Sang) is a lawyer hence he wants his son to continue his footsteps. He doesn't care In Sang is suffocated with his dad's endless lectures as he's forced to do well at school so he can be accepted in an elite university.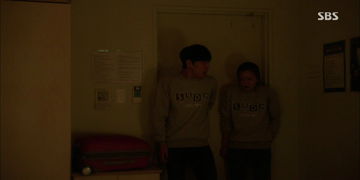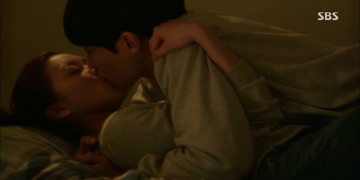 As a teenager, he secretly meets his girlfriend Seo Bom until this fateful day, the last day they meet because they decided to stop seeing each other until they get into college. He sneaks in to her dorm. Like any teenagers in love, they hug and kiss after they dodge the bullets.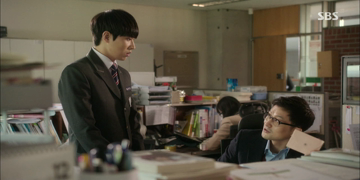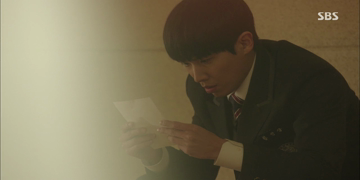 Several months passed after they last saw each other. In Sang's school is very strict, he didn't receive her letters until his teacher "kindly" tells him about the "fan letters" from Seo Bom.
It's too late for him now. She dropped out of her school, won't be taking any college admission test and she's decided to forget him. Wishing him well to get into the best college of his choice.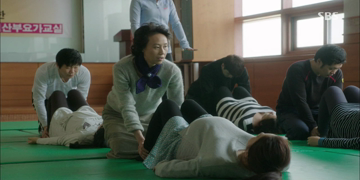 Seo Bom & her mom moved to a small town. Her sweet mom Kim Jin Ae (Yoon Bok In) attend antenatal classes & regular check-ups with her. When asked by a grandmother while they're waiting for a doctor, her mom lies saying that Seo Bom's mother-in-law really loves her & her in-laws are wealthy family. Seo Bom hasn't told her mom about the baby's father & his family. She just told her she was dumped.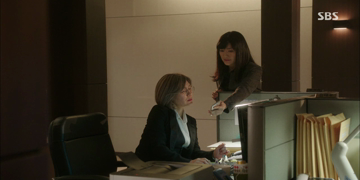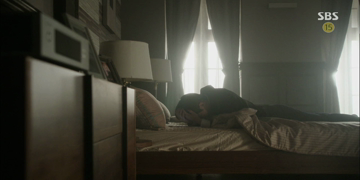 Not having any luck finding Seo Bom, In Sang begs his mom's secretary to find her. Desperately begging after he found out Seo Bom is unwell. In Sang's parents don't want their children to date especially during this crucial time when he has to focus on his upcoming legal civil exam, so the secretary tells him she can't help him.
Her children's excellent education & qualification is a very important issue for Choi Yeon Hee (Yoo Ho Jeong). She called a shaman who prepared everything to ensure In Sang's fortune and future are secured. She warns her to pay attention to girl's issues. In return, Yeon Hee must pray with all her heart, believing In Sang has a bright future and a light of hopes will shine on him.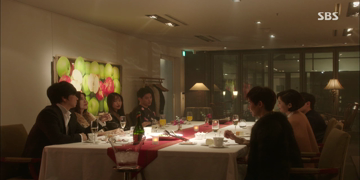 In Sang's regular meeting with his upper class school friends & their parents, the moods aren't good until one father let the grumpy teenagers to leave and hang out with themselves. Just then, In Sang receives a text message from his mom's secretary with Seo Bom's address. Doesn't want to lose her again, he drives to the small town to see her.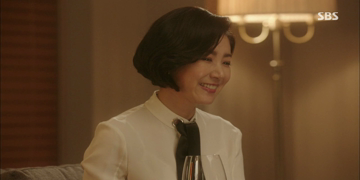 The parents are enjoying wine while talking about dignity and content which can't be done with money alone. They also found out that In Sang has a new personal trainer to help him with his upcoming legal civil exam which he'll take in four years time. OMG. They realize they really want to leave good things behind but the fact that their kids are not as good as their fathers needs to be addressed. Yeon Hee will drive In Sang to his death if she insists to suffocate him with her "perfect" plan. Her friends recommend In Sang to go to law school instead so he can enjoy college life but she believes In Sang knows he has to follow his grandfather and his father's footsteps.
This group of amazing people know Yeon Hee called a shaman, which she brutally denies. Her family works in law, how can they believe in shamans? When she's busy receiving a call from In Sang who's just arrived in front of Seo Bom's father's shop, her friends find the talisman.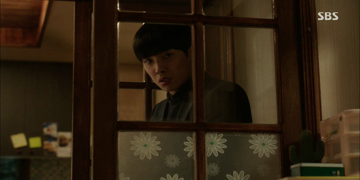 After much difficulties, In Sang finally meets Seo Bom & her family. He's surprised to see her belly. Her dad Seo Hyung Sik is furious this teenager only shows up now. He's going to kill him! Her mom sweetly tells In Sang to bow to her husband, but he doesn't want to accept his bow. When the family tell him to sit down comfortably, Hyung Sik orders him to stand up.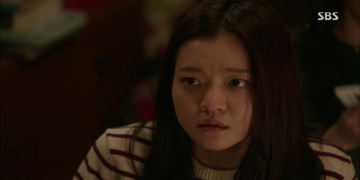 In Sang trembles, cries explaining it (her pregnancy) happened because he loved him, he loved her back then and still loves her now. He only found out today that he's going to be a dad, yet he promises to take responsibility & marry her.  Looks like he's crazy, but he knows what he's doing. To convince Hyung Shik, he plans to introduce Seo Bom to his parents & tell them everything.
Hyung Sik orders him to take Seo Bom to his parents now, in the middle of the night. He agrees.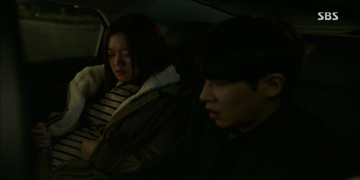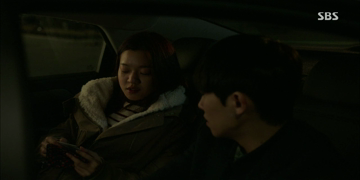 While In Sang is still shaking, Seo Bom calmly instructing the taxi driver to stop so they can talk privately. Once he leaves them alone, both of them starts crying, too overwhelmed and shocked. In Sang touches her belly to feel the baby, but the baby is sleeping at the moment.
He's very apologetic because he realizes it must've been so hard for her. Seo Bom coolly shows her welfare cards given to pregnant women & pregnant women under 18 so she's doing well. She's wondering if he used a condom on that fateful day, he ensures her he did. Maybe he didn't know how to use it or it was a bad one.
He doesn't want her to talk about that day because it sounds like Seo Bom regretted it while in fact they created (their baby) because they liked each other. She honestly tells him she regretted it, she likes the baby but it's really tough for her. It's good now because he's here with her.
She's curious about his family…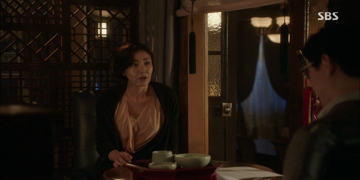 At home, his parents are discussing about his future wife. Hang Jung Ho's mother chose Choi Yeon Hee through a very strict selection process, so Yeon Hee wants to apply similar selection process for In Han's future wife. Jung Ho knows how corrupt the world is nowadays so it's incredibly harder but they still have plenty of time. He should focus on his study while his parents work behind the scenes to give him the best wife & future.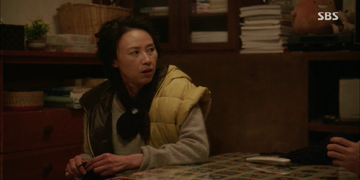 Kim Jin Ae is worried her daughter came to her in-laws' parents alone (well only with In Sang). Seo Hyung Sik expects Seo Bom to introduce herself proudly then her in-laws to come visit her family lowering their heads.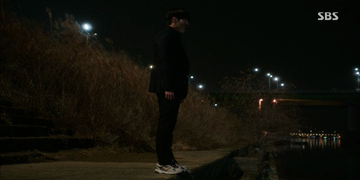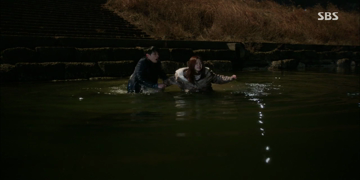 While Seo Bom went to the bathroom, In Sang hopelessly walks to the nearest river. What are you doing, In Sang? He dips his foot in cold icy water, but it's too cold. Seo Bom screams out "coward" then she bravely runs into the river! He runs after her so she won't harm herself and her baby.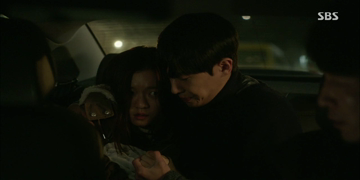 Thankfully both of them are safe, the taxi driver kindly turns on the heater for them. He's curious how did two babies have a baby as he advises them to figure out how to live although they're still immature & young.
In Sang apologizes for being a coward, promises he won't do it again.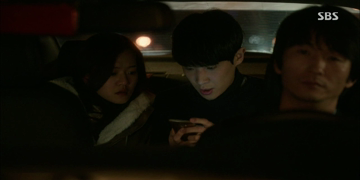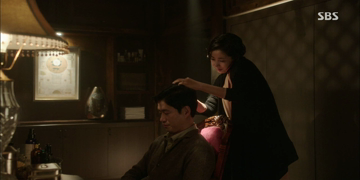 Yeon Hee is massaging her husband's scalp because he was scared he's getting bald when In Sang calls to let her know he's on the way home. Mom assures him it's okay, she's pleased he hangs out with her friends' children. In Sang is pleased he's brave enough to call her… Now… he's ready to face his parents to tell them everything.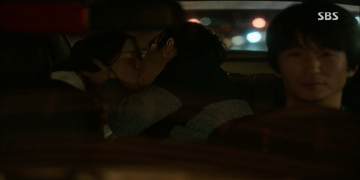 Then… he tells the taxi driver they'll kiss… once… 😀 The driver tells him to go ahead. You're young & free! 😀
Brief Comment
Pilot episode of Heard It Through The Grapevine hit the right notes. Great acting (tick), great direction & cinematography (tick) [they could turn on the lights especially on In Sang's mansion but it's PD Ahn Pan Seok's unique cinematography style so it's fine], fast moving plot (tick).
In Sang's reaction when he found out he's going to be a dad is realistic. Like a confident young man, he promised to marry the mother of his baby. Unlike many other Kdrama, he naively confessed that the baby was conceived because they liked each other. It is not a mistake! Thank you, In sang.
The reality sunk in after he touched Seo Bom's belly and realized there's a baby there. Where did the confident young man go? Hiding inside In Sang's polished perfect life. The only way out for In Sang was to kill himself. He's the young man who rarely experiences the world's cruelness because he only follows the perfect plan his parents' planned for him. Thankfully Seo Bom saved him from his cowardliness.
Black comedy drama is not everyone's cup of tea because it's sarcastic, dark yet at the right moment it's cut with great comedic scene. I'm pleased that this drama so far is doing well balancing the black comedy theme.