Heard It Through The Grapevine Episode 12 Brief Recap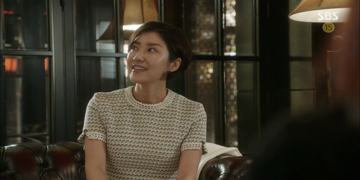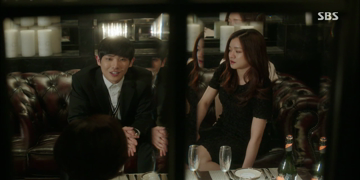 The young couple was a bit overwhelmed meeting the senior counsels in this exclusive lounge but they're relieved and proud when Jung Ho introduced them as a young couple & everyone treats them as adults. Bom realizes they need to graduate with good scores before they can start working here.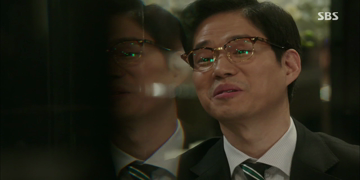 Meanwhile, Jung Ho is bragging about Bom's noble family. When the senior counsel (who used to be In Sang's uncle tutor) points out that Bom's grandfather is in the same generation with Chancellor Seo, Jung Ho's face lights up. Another great connection that he can boast about his in-laws. The other attorneys praise In Sang for choosing a very good partner albeit he's still young and if In Sang's grandfather's still alive, he'd like & favoured Bom too.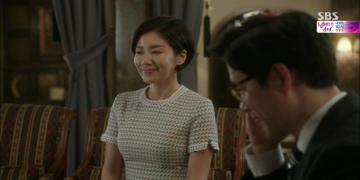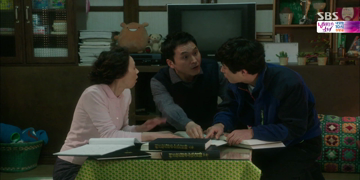 Later that day, Jung Ho personally invites Hyung Sik to meet him as he suggests the ladies of both families should meet as well. Yeon Hee nods & smiles. After he hang up, Hyung Shik continues browsing the genealogy book with his family. They're surprised & proud to find their relatives' names listed there.
Kyung Tae is wondering if he still can call his students In Sang & Bom, what's going on with this "Prince" & "Princesses"? 😀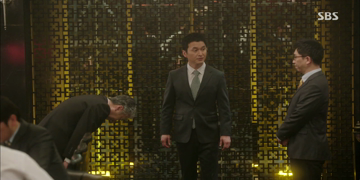 Secretary Kim Tae Woo is escorting Jung Ho's VIP guest (Hyung Sik). He suddenly bows, apologizes to Hyung Sik for his ludicrous remark that day (after the handrail fight). He even kneels down to apologize. Hyung Sik tells him it's all in the past, just do better in the future. He gratefully thanks Hyung Sik then escorts him to the exclusive lounge. The manager greets him as he complements his bright & calm little lady Bom. Hyung Sik is clearly too overwhelmed with all the greetings & welcomes he received ever since he stepped into this building today. And the fact he's now sitting inside the important exclusive lounge. He's surprised when the manager pops the wine bottle 😀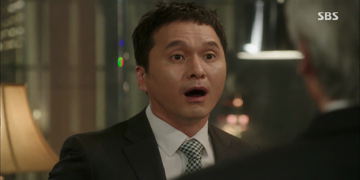 Jung Ho introduces Hyung Sik to former Prime Minister & Hansong's senior counsel, Baek Dae Hyun who respects Hyung Sik for raising his daughter to be an exceptional talent. Not wasting any time, Councellor Baek has already met with Chancellor Seo yesterday. They'd like to Hyung Sik for dinner. Hyung Sik is too flustered to accept this invitation but Jung Ho will make it happen.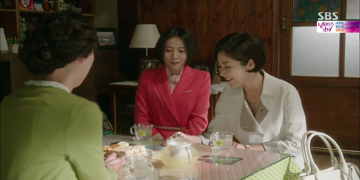 Yeon Hee meets Jin Ae in her house, the house that Hyung Sik's father built almost 40 years ago. They moved to this house after living in the apartment last year. It's a frugal house but she likes it because it's a sturdy.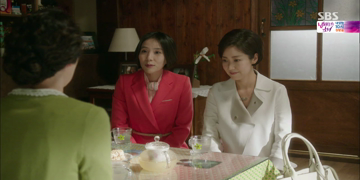 When Yeon Hee saw Jin Young's picture on the table, Jin Ae tells her that they put his pictures everywhere because they really miss him yet they can't see him. Yeon Hee apologizes for not considering their feelings but Jin Ae points out it's in the past and with her visit today, it'll be a new beginning for them. Yeon Hee is startled hearing a weird burst noise from the bathroom (as Bom warned Yeon Hee earlier). They haven't fixed it not because they don't have any money but because the whole neighborhood is currently waiting for redevelopment of this area. Yeon Hee can't help but to give a contact number of people specialized in house repairs.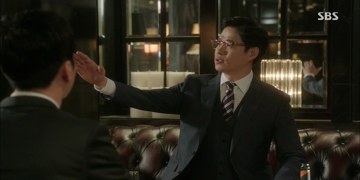 Jung Ho shares his sentiment and pain about the "collapse of the middle class" of his same generation, people who looked out in the same direction & lived passionate lives. Therefore, he offers to help Hyung Sik with his plans & whatever he needs. It's a stepping stone for them to understand each other. But the main reason why he wants to help Hyung Sik is because he's Scholar Seo Hee's descendant. Hyung Sik apologizes for doubting Jung Ho and agrees to accept his in-law's help.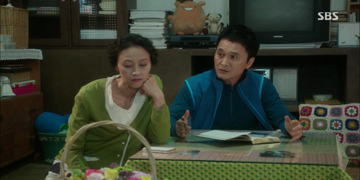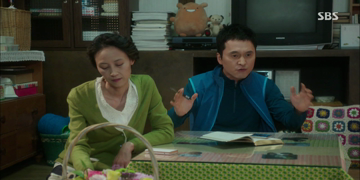 His wife is dismayed though. Hyung Sik brags Chancellor Seo invited him for dinner so it's possible people will contact him first if they want to get connected with Hansong.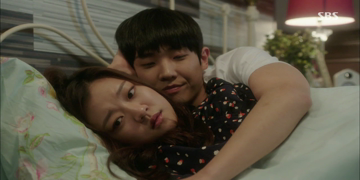 Bom is wondering if they can have as much power as Jung Ho, her husband replies they can if they live long enough. She's determined to change her family's lives to the better. Can't sleep, she gets up and makes supper in the kitchen.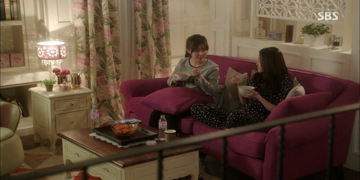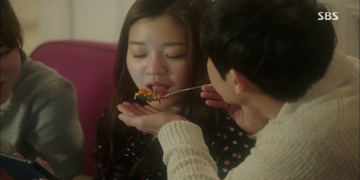 She eats delicious bibimbap with Yi Ji in her room. Yi Ji expresses she's worried her parents would kick her out but she feels better now. Bom is grateful her sister-in-law is really nice. In Sang joins them for late night's snack as they sweetly look at Jin Young's pictures.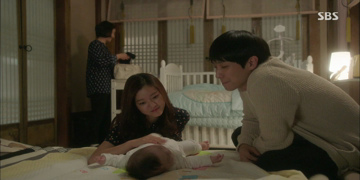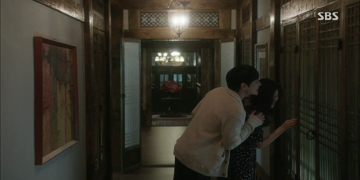 The young couple come to Jin Young's room & put him to sleep before they go to bed tonight.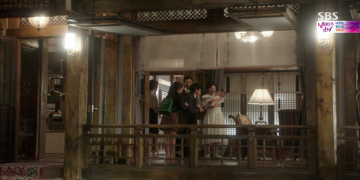 Han household's atmosphere is great as everyone's getting along well. The staffs are wondering if everything will work out well from now on and if Bom's family will show their sincerity. Jung Ho didn't offer them cash (because they're not giving a donation) but they're going to support them through his company.
Secretary Yang notices Attorney Yoo didn't make any move ever since she took Secretary Min to Chul Shik's house. Of course, they aren't fools. But how did professional Secretary Min was caught by Chul Shik? Secretary Yang points out her main motive is only to clear her brother's name & she found the supporter aka Chul Shik.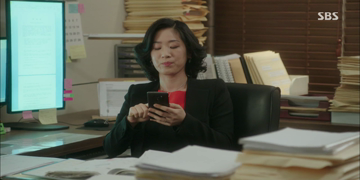 Jung Ho decides to offer Attorney Yoo with a new contract while Secretary Min notifies Attorney Yoo to stop all her involvement with this case and hands over the documents to her. But because it's Hansong's secret documents, she can't hand it over that easily.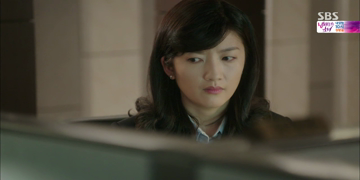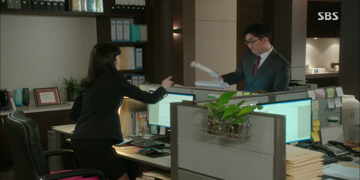 So she approaches Secretary Kim who took her file (the shooting result paper) from her drawer. She's very meticulous so she knew someone opened her drawer. He nervously replies it wasn't him.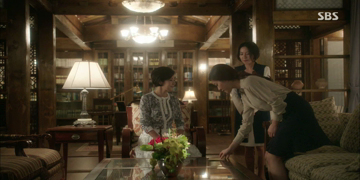 Yeon Hee who feels bad watching Noo Ri carefully offers her help. Bom can take Secretary Lee with her to meet her sister and gives this gift to her. The nanny realizes Yeon Hee is teaching Bom a lesson, but Maid Jung knows it won't be easy to fight against strong-willed Bom. Yeon Hee concisely tells Secretary Lee to ensure Bom knows her place & maintains her expressions. Because it's not a good manner to feel sorry or bad for other people's hard work.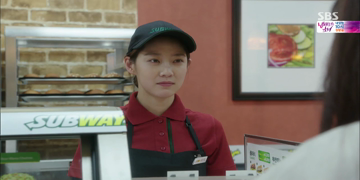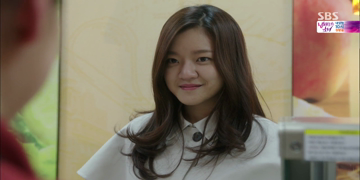 Bom shows up at Noo Ri's workplace, wearing a really nice coat. Noo Ri really misses her sister & almost tears up, so happy to see her sister who whispers they should play around and pretending she's Noo Ri's real customer. Bom orders party platter but then gets confused so Secretary Lee helps her.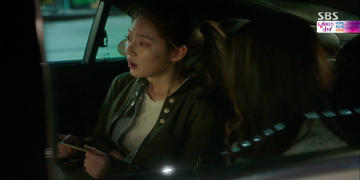 After Noo Ri finished her shift tonight, she joins Bom in her car. They only have 10 minutes to talk. Secretary Lee listens to their conversation, as ordered by Yeon Hee. Without wasting any time, Bom gives her sister a gift card so she can buy nice clothes & make up. Two stylists will also get in touch with her. Awesome!
10 minutes is over, the cab to take Noo Ri home is here. Bom isn't allowed to get out of her car to say goodbye to her sister.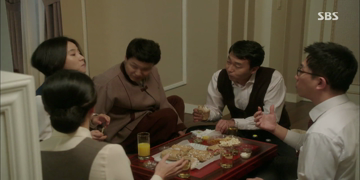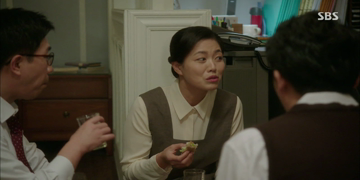 While the staffs are digging into Subway's party platter, Secretary Lee believes Bom will take over Yeon Hee soon. She's acting like a ruler to her sister letting her know yes we're family but we're different now. Maid Jung points out Yeon Hee is not as tough as the late Lady who would already kick them out by now.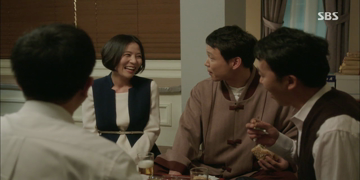 Secretary Lee accidentally blurts out she slept together with Kyung Tae after Butler Park notices they started speaking formally to each other. She's very happy though. 😀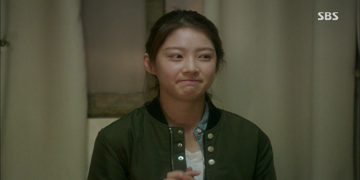 Noo Ri decides to grab the opportunities offered to her. Jin Ae feels Bom is becoming more like Han's family. But it's natural, right?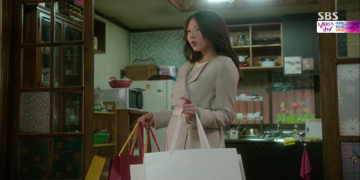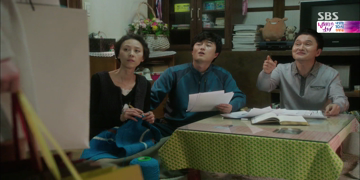 She sends pictures of her wearing nice set of clothes to Bom. She also brought nice clothes which her stylist lent her then gave everything to her after her portfolio photoshoot finished. Her family is surprised with her transformation, she had a nice touch up from the professionals. Hyung Sik agrees with the phrase money makes beauty. Even he couldn't see her make up, it looks natural.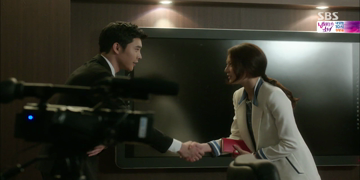 Noo Ri is now working at DL Channel as an intern reporter and is sent to Hansong to interview recent graduate who passed legal civil exam. Jung Ho let them to interview his ace, Yoon Je Hoon. After finding out Noo Ri is the reporter, he asks Secretary Yang to be present during the interview.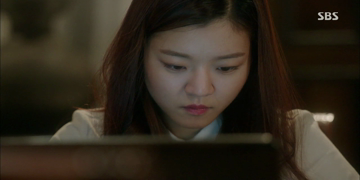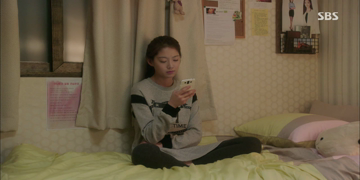 She'd like to say hello to Attorney Han while she's here, but Secretary Yang advises he stepped out of his office. After the interview is over, Noo Ri sends a text message thanking Bom for this opportunity. Bom replies it'll be more trustworthy if she makes an effort herself. That makes Noo Ri annoyed because Bom acts like she's her older sister. Mom advises her to act as Bom's older sister.
As soon as Jung Ho steps out of his office to go to the exclusive lounge, Secretary Min eyes widen. Hyun Soo is currently at the lounge with Jee Hoon but he didn't see her because his eyes are fixated towards Attorney Yoo who's waiting for him there.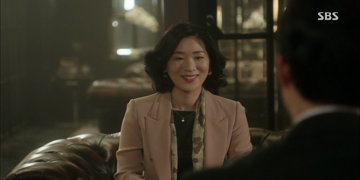 Attorney Yoo is grateful for his salary offer and the adjustment on her allocation works. In return, Jung Ho wants her to make a clean finish with Seo Chul Shik, his in-laws. It's not betrayal according to Attorney Yoo and Secretary Min knew it. Attorney Yoo decides to wash her hands off this case & bury it silently. Secretary Min asks if Chul Shik still wants to work with her as Attorney Yoo is now out. He feels bad for using her brother & niece as an excuse so he's not sure.

Secretary Lee cheekily put love magic potion in Kyung Tae's bag. But she didn't realize if she closed the door, it's locked. Panicked, she calls his phone but it's in his bag. Just then, Yeon Hee calls her. She's scared people will find out she's trapped in the study room. Meanwhile, Yeon Hee is worried because she couldn't reach her personal secretary. Secretary Lee is relieved when Maid Jung calls her, only to see Bom in front of the study room. Thankfully, Bom who saw her quickly takes her husband to their room.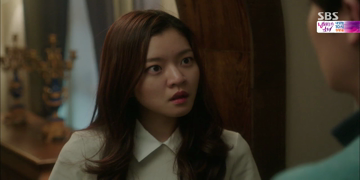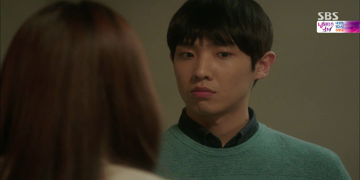 In Sang is surprised their teacher and her mother's secretary are dating. Bom is confused, should they pretend they don't know or show them they know. Smart In Sang believes it's better to show them subtly.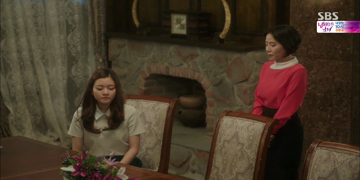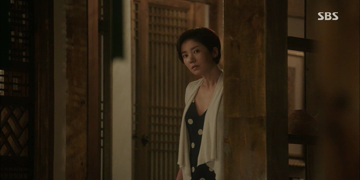 Bom uses it for her advantages. She tells Secretary Lee these two things:
1. Nobody is allowed to enter the classroom except Maid Jung
2. In case of this awkward situation happens again, it's better to tell her in advanced.. that they're dating.
Secretary Lee is grateful for little lady's advice. 😀 She's too blinded by love, Maid Jung advises her for not hiding her feeling. She then asks Maid Jung if Bom has any weaknesses.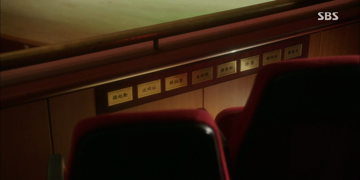 Yeon Hee smiles as she overheard their conversation. It's amusing for her that Bom learnt so fast (she must've been born with this skill) while Jung Ho points out his daughter-in-law has sense of power. As her uncle's issue is now well taken care of, it's time for them to fully accept her into the family. They've engraved Bom's name in the concert hall.
Brief Comment
Bom has finally passed Jung Ho's high expectation although she hasn't taken the exam yet. I agree with Maid Jung that sooner or later, she'll take over Yeon Hee ruling Han's household with her sense of power. She already has Secretary Lee under her control now. Yeon Hee is too emotional and doesn't have the same strong-will spirit as Bom who wants to change her family's lives and future.
Jung Ho is smart. He knows he'd insult them by offering money so he changed his tactic and offered them intangible help. It's clear how he has so much power, he's so amazing to raise up people's spirit & pride. Hyung Sik now proudly boasts about his family's genealogy and the connection he can make because of this. Plus all the benefits he receives because of Jung Ho. Meanwhile, by offering Noo Ri gift card & professional help, she can transformed herself into more attractive Noo Ri & landed her a job of her dream. Jin Ae still hasn't accepted their help because of her pride and like Bom, I think she prefer people to trust them because of their hard work & efforts than because of their connections. I like it that Bom is still studying as hard as she can although she has received so many privileges from her in-laws. She's not taking it for granted yet she doesn't want people to think lowly about her achievement. It's purely her own efforts.
Sidenote: please stop eating late night snacks T_T I'm now craving for spicy noodles & bibimbap