Heard It Through the Grapevine Episode 17 Brief Recap
The love sick man is super obvious he's looking for Young Ra not his wife but his superhuman wife pretends to be okay. Of course Young Ra isn't coming because she spilled the bean to Jae Won earlier. They have an awkward meal with suspicious Eom So Jung and Song Jae Won while their secretaries are nervously waiting for them. Nobody knew he'd come there, not even Secretary Kim so it caught them by surprise. Yeon Hee asks her secretary to keep it a secret for now.

Teacher Kyung Tae advises Bom and In Sang who're curious about Daesan union case to investigate it as quietly as they can and for not presenting any vague evidence only based on his networks because Jung Ho is a genius & a rationalized man.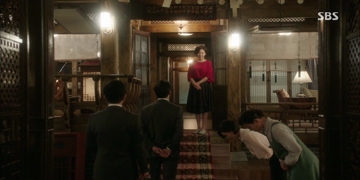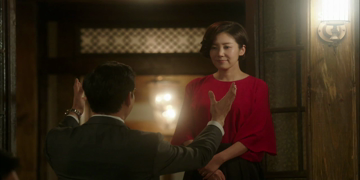 In front of their children and the staffs, Jung Ho praises his wife lavishly but it still doesn't stop the staffs talking about his super obvious move to compensate his emotional affair. Curious Secretary Lee asks Butler Park, Maid Jung and Bom to keep an eye on them.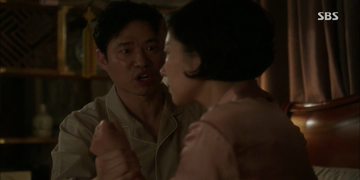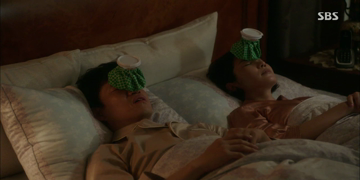 Upset Yeon Hee refuses her husband's demands tonight so he lectures this kind of petulance is one reason why the country's birth rate is going down. Fed up with his talking, she punch his nose with her forehead! Awesome. Except Seo Bom and Maid Jung, nobody else knew about their late night fight. Yeon Hee proudly boasts to Bom in the morning that she won. 😀 The staffs whispered that he didn't resort to physical violence because there're no bruises but Secretary Lee tells them it's not Jung Ho but Yeon Hee who attacked her husband.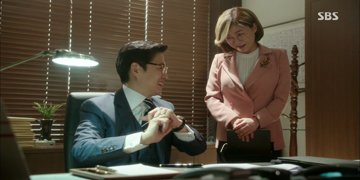 To win his wife back, Jung Ho asks Secretary Yang to send flowers and luxurious new limited edition jewelry as a token of his generosity & love. Because Hansong is used to send gifts for their clients, he also asks to buy two sets of gifts. One for his wife, one for Chairman Jang's wife (Young Ra). Secretary Yang makes a blunt remark that this woman is his mistress and he couldn't trust her. Jung Ho explains his relationship with that woman is somewhat genuine as he asks her to look at their relationship without any prejudice. Many people his age have friends of the opposite gender, right? Considering his very packed schedule, Secretary Yang hopes this woman gives him with some sort of a refuge regardless of the nature of their relationship. Although she knows, she keeps her boss' secret safe.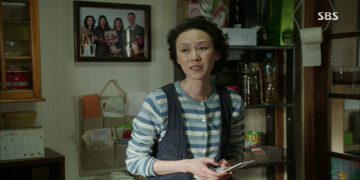 In Sang let his in-laws know that they plan to visit tonight but can't make any promise. Jung Ae is a bit nervous because he usually got drunk after he visited them and acted weirdly in front of his parents when he got home. Knowing his family is more powerful (financially) than them, she doesn't want to serve alcohol again to In Sang. But her husband wants her to be proud because they're powerful as well. Morally, they are. Seo Hyung Sik doesn't do any immoral things that many other men his age do.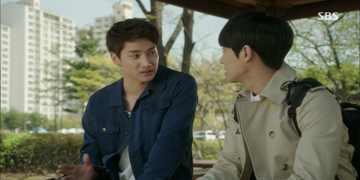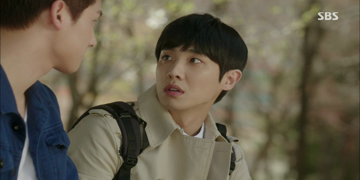 So Jung's son asks In Sang if something happened last night. After knowing he doesn't know anything about his parents, he contemplates to tell him. But his mom has told him to act he doesn't know anything. In the end, he tells In Sang there'll be war soon because his dad has been too obvious to Hyun Soo's mother.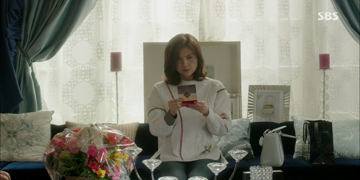 It doesn't take long for Yeon Hee to find out Young Ra receives the same gift as her, thanks to her intuition and Secretary Yang. Jung Ho plans to meet Young Ra in Singapore next Friday, he already bought a first class ticket for her. Of course he'll fly to Singapore before her.

Hyun Soo is curious why Hansong sent a flower to her mother. She immediately calls Jung Ho who explains it's a token of their gratitude for their clients. But no, Hyun Soo realizes what really happens here. Hansong scared her father & pretended to make him sick. Now, he also wants her mother? Hyun Soo knows her mom's taste, she believes he's not her type. She then begs mom to behave. Meanwhile, Jung Ho blames immature children who usually 'cause troubles and keep living under their parents' shadows although they're already in college. Hyun Soo isn't recognizing her mother as individual, doesn't want to set her free. Why do people need to worry about the children's opinion? Secretary Yang advises him to be more careful. Well, Je Hoon accidentally heard from the outside but he acts as if he didn't hear anything.

By this time, almost everyone knows about Jung Ho's affair. Secretary Lee told Bom who then told In Sang. Thinking it's just his dad's story from the past, he think it's good for them because his parents are too preoccupied with their problem so they won't intervene in their lives for the time being.
As Secretary Lee predicted, Yeon Hee asks her family to sleep elsewhere tonight. She sends Bom, In Sang and baby Jin Young to Bom's parents.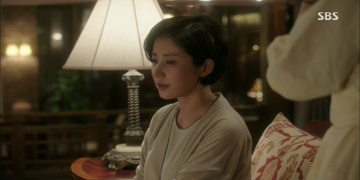 Bluntly Bom asks if her MIL plans to see the end with her husband tonight. She refuses to answer, furiously tells her to wash her hands of the elders' business. Bom promises to be extra careful in the future but she'll support & cheer for her MIL. After sending everyone away tonight, Yeon Hee is ready for a battle.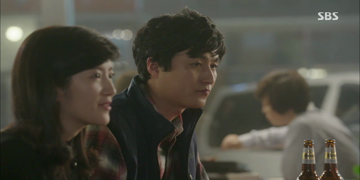 Perfect timing for In Sang and Bom because they can leave Jin Young with Bom's parents while they meet Uncle Chul Shik and Secretary Min. In Sang plans to show his father the reality before it's too late. Meanwhile, Bom finally reveals she wants to be more powerful, more than being a nice daughter-in-law. Knowing they're determined to make this right, Secretary Min & Chul Shik agree to give them the important evidence & documents.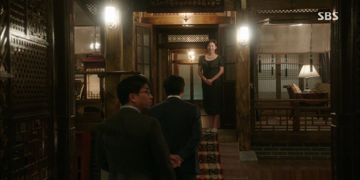 Jung Ho is home. Shouting to everyone but the house is eerily quiet. Yeon Hee explains everyone is spending the night outside as she sends Secretary Kim home. Jung Ho is afraid he's left alone with the majesty. Like a lost child, he begs his secretary to stay. But Secretary Kim can't argue against the majesty's order.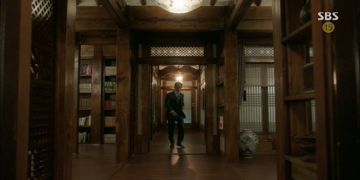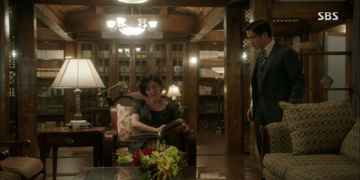 He tries to find someone, but the house is empty. Even baby Jin Young is not here. Yeon Hee calmly tells him to imagine his future because nothing will matter anymore when there's no one around him if he chooses to continue living like this. While Yeon Hee is enjoying the quietness, he's scared!

Noo Ri who hurriedly came home from the investment club after receiving a call from Bom, bashfully tells mom that someone drove her home tonight. She introduces Jee Hoon to her worried mom who straight away asks what'll happen if they break up. She feels akward to pressure him this early but it's because he works at Hansong and Noo Ri had a quite bad experience dating with someone related to Hansong before.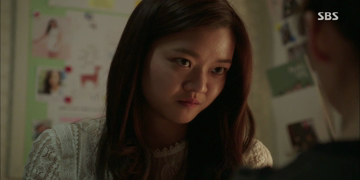 Knowing it's almost impossible for her to meet Je Hoon, Noo Ri is grateful for Bom. But Bom doesn't want her parents to know how powerful she is because she hasn't reached the real power yet and Noo Ri's relationship has just started. She wants her sister and Je Hoon to genuinely love each other so they can overcome all obstacles. At the moment, Bom is only riding on the back of a tiger so she can fall and get beaten anytime. Her real power will only be ready once she can control the tiger!
* Sorry for the late recap. Was away on holiday and didn't get a chance to watch this drama until this morning. Will post my brief comment for this episode on ep 18 brief recap 🙂