Heard It Through the Grapevine Episode 19 Brief Recap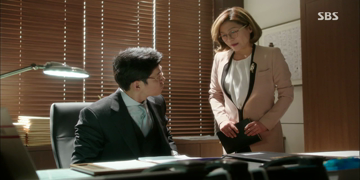 Loyal Secretary Yang advises Attorney Han to be more careful because everyone regardless of their occupation or gender is curious about this kind of scandal. She'll take care of his "scandal" ASAP but he must look after his upset wife.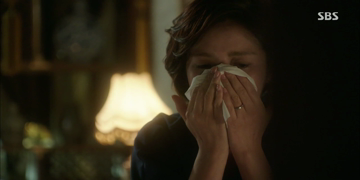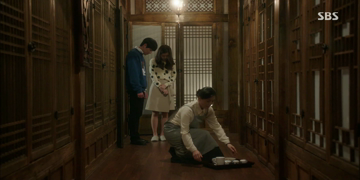 After hearing her son's harsh words that she's partly the reason of her husband's arrogance, Yeon Hee hides in her bedroom, crying. Maid Jung begs the young couple to do something because she refused to eat. Bom never fought with her mother so she doesn't know the wisest solution but she advises In Sang to apologize to his upset mother.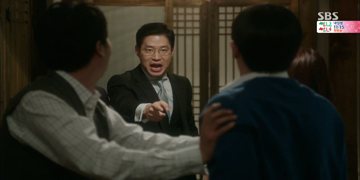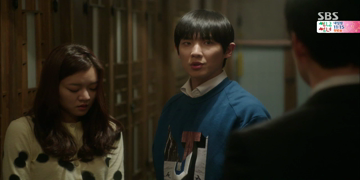 From outside the room, they beg Yeon Hee to listen to them. Just then, Jung Ho comes home. Straight away he blames In Sang for stabbing his mother's heart then boldly asks for her forgiveness. He's a coward who opposed his dad out of his ambition but he could only ran holding his wife's hand. In Sang fights back that it's not worth getting hit by his father, that's why he saved himself & ran. Jung Ho is furious, yells out his son should beg for his mom's forgiveness in front of him now. But his son wants his mom to know the truth. From inside the bedroom, Yeon Hee screams out it's enough. What In Sang did wasn't entirely wrong but he could've prepared & delivered it better.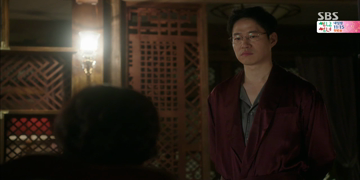 Jung Ho realizes they must control the young couple completely. He believes Bom's uncle and Min Joo Wan's sister are behind this because In Sang isn't capable to rebel like this. Yeon Hee admits they've been careless but things will change now.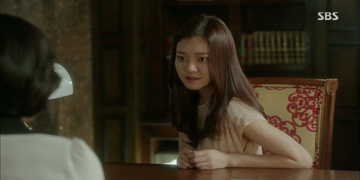 Things aren't going too well for Bom & In Sang as Secretary Lee admits defeat & can't take her side again. She is still Yeon Hee's secretary so her loyalty lies to her employer not to Bom nor In Sang. Flashback to the chilling conversation in the car when Bom threatened her to be a real secretary & she knelt down in front of Bom. Bom is clearly shaken, asking In Sang to hug her as she realizes she must pay for her mistake soon. If not, nobody will be by their side.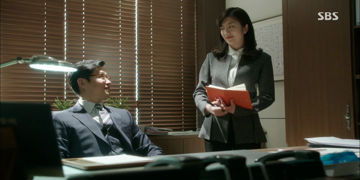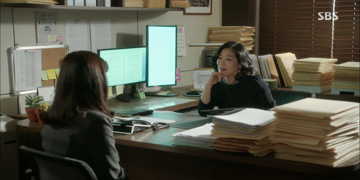 Trying to get any clue from Secretary Min, Jung Ho asks if her brother contacted Chul Sik in which she explains he's not well enough to see anyone. He pretends to care, encouraging her to think positive that her brother will feel better soon. Not wasting any time, Secretary Min reports the progress to Attorney Yoo who then calls Je Hoon to her office. Knowing he's interested in this case, she finds out Je Hoon is prepared to find enough evidence to reopen the case. His goal is to settle, not winning by the verdict because he doesn't have good feelings about the judges. She will help him out because settling out of the court is a good way to make a living & she also has already finished preparing her case.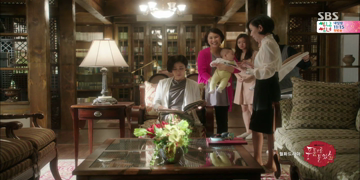 Jung Ho believes all women are the same, hence Secretary Yang advises him to have a different perspective. He's unhappy she keeps lecturing him. 😀
Still in a very bad mood, Yeon Hee refuses to see & play with Jin Young, prefer to focus on her works. Worried Bom is feeling sorry for her son but she can't blame people who changed their minds.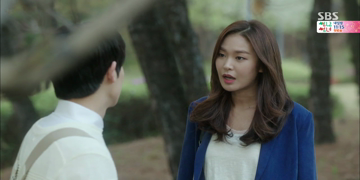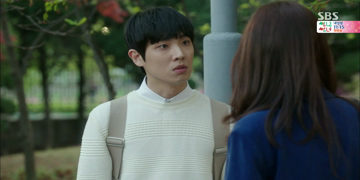 In Sang sarcastically tells Hyun Soo that she's very kind to tell the scandal to Yi Ji. She wanted Yi Ji to be strong and as Attorney Han's daughter, she must know the truth. He begs her to stop caring about Yi Ji, stop contacting her. Hyun Soo is wondering why after he lives with a girl from a poor family, he changed so much. He saw things he couldn't see before. Why is he getting angry now? Why can't he rescue her too?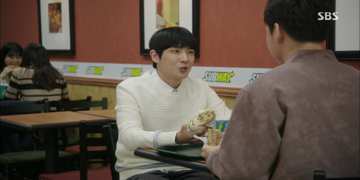 Angrily In Sang walks away from her to meet his Teacher who believes Jung Ho would never kick out his own son. But if the worst case scenario happens, how will In Sang make a living? He plans to be Teacher's assistant while learning to be a tutor for anyone who's studying for their college admission exam. He admits it's good he could talk to his dad like that (not as his son) but it's too late to beg for his forgiveness now. Jung Ho crossed the river he should never crossed but Teacher Kyung Tae reminds that he's someone who crosses a river he shouldn't crossed 12 times a day. It'll tire In Sang if he think about it, his dad's logic is too hard to comprehend. As usual, In Sang asks Secretary Min's help to find out the current situation. She hopes for some clues from Secretary Yang, pretending she isn't in touch with In Sang anymore. But Secretary Yang keeps her mouth shut.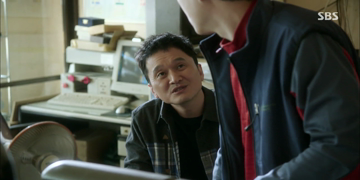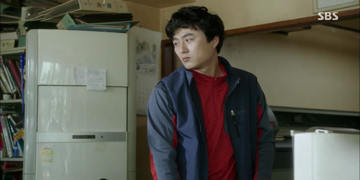 Hyung Shik who's curious about In Sang & Bom's meeting with Chul Sik decides to ask his brother himself. He slips out he met with them on the way to meet someone, but refuses to say who's this person is. He presses asking if he met with Min Joo Wan's sister and if he's hiding anything, Chul Sik says he met her few times but denying hiding anything citing it's all old stuffs in the past.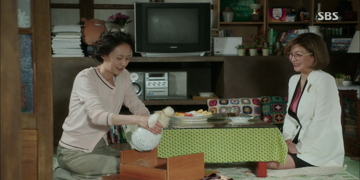 Jung Ho sent Secretary Yang to give his in-laws a nice bottle of alcohol. Secretary Yang brags about how smart and confident Bom is, her parents-in-law are very proud of her. She doesn't even seem to hold grudges against them after what they've done to her. Not wanting to make her family worried, Bom told her mom earlier today that everything is okay, she's a thoughtful young woman. Secretary Yang is relieved to hear that but she wants Jin Ae to tell her whenever Bom opens up to her about the problems in Han's household because it's her job to "fix" it.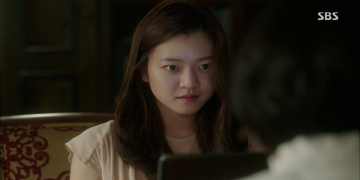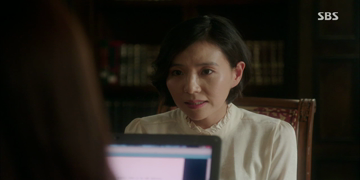 Bom is self-studying because Teacher Kyung Tae isn't coming today (most likely will get fired). She apologizes to Secretary Lee for her wrongdoings and used the power which isn't hers. Admitting she's scared of getting hurt, that's why she abruptly did it. Secretary Lee accepted her apology as she warns her the worst case scenarios if this matter continues: she may stay away from her own family & forced to move out from this house.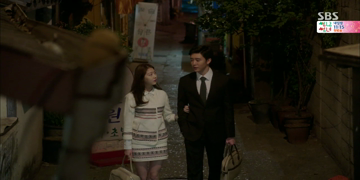 Je Hoon knew Secretary Yang went to Noo Ri's house today perhaps because In Sang rebelled against his father & they thought he was influenced by Noo Ri's uncle. It looks like she visited Seo's family as a warning. At home, Hyung Sik is also curious with Secretary Yang's sudden visit, thinking it's related with his brother. When Noo Ri confronts her uncle, he admits he encouraged the young couple to go against Jung Ho. He didn't intend Han's family to hate Bom, but his action caused them to target Bom and her family. Unable to hide it anymore, he confesses.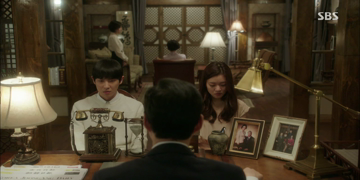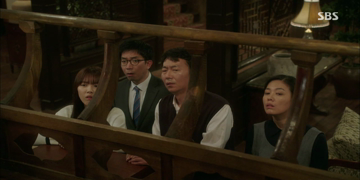 Once again, Jung Ho asks the young couple to beg for forgiveness then continue studying hard, he'll forgive them. If not, they can move out from this house. It takes courage to admit how scared they are so don't let this only chance to go by. The staffs & Yi Ji are peeking over.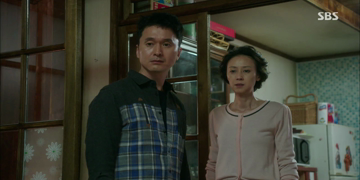 Shocked hearing Chul Sik's confession, Jin Ae is visibly worried about Bom because she didn't pick up her phone and neither did the maid. Noo Ri think her sister is too arrogant pretending everything is okay, it's better for her to beg for their forgiveness. So does Hyung Sik who believes his brother should apologize. Everything is doing well now, they're now Hansong's family so why did he have to ruin it?
Tearfully Chul Sik apologizes but it's his only choice. He suffered unbelievable pain for so long, tried everything but Jung Ho didn't care. Even if thousands of people screamed, their agony fell on his deaf ears. But Jung Ho finally reacted over one comment from his son. Chul Sik really cares and proud of his niece & In Sang but it feels empty now.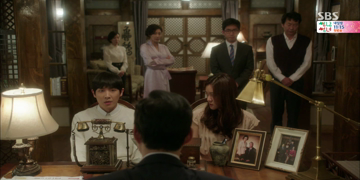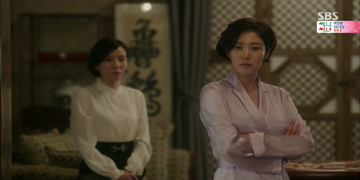 If they still want to live enjoying a sense of justice, Jung Ho lets the young couple to leave the house. Because it's contradictory to live under the parents' care & use their money yet they condemn their parents. But Yeon Hee decides to kick them out straight away. They can move back to Bom's family & live happily there.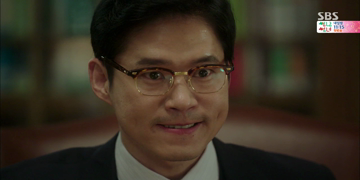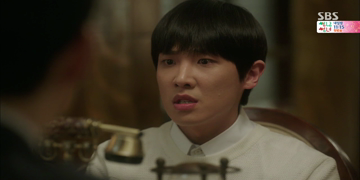 In Sang boldly points out that this house isn't even his father's house as it's legally belong to Han Trust, a company Jung Ho set up. But he never paid any real estate taxes under his name. Besides, Yi Ji and In Sang are the shareholders. So… Jung Ho can't kick him out! Clever In Sang. Jung Ho got trapped by his own trick. Yeon Hee consoles that he looked good but he's already lost their respect & trust.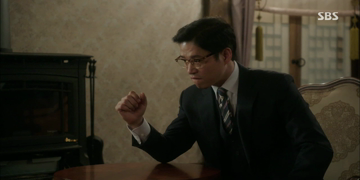 She promises to help maintaining his dignity for his sake albeit how ridiculous it may seem using the method her mother-in-law used. Her nickname was Queen Regent. Although Yeon Hee never wanted to live like a "Queen Regent" but she doesn't have any other choice now. Jung Ho is worried because it's what an unfortunate woman does, however, Yeon Hee is as strong as her late mother-in-law. It's depressing says Jung Ho.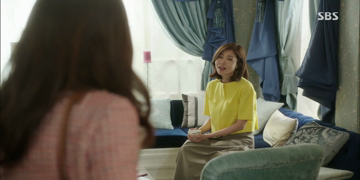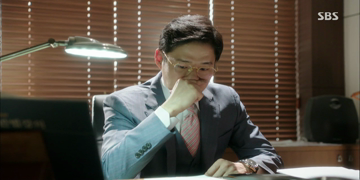 Young Ra pleads her daughter to be quiet so they can easily win the lawsuit but her noise-maker daughter wants the whole world to know about her mother's divorce case. Her rebellion reminds Young Ra of her younger days. She calls Jung Ho to represent her divorce lawsuit because she wants to inherit the golf course and hotel in Jejudo. To prepare for one of the biggest divorce settlement in history, Jung Ho asks his secretary to compile the top five alimony settlements done by Hansong. In Sang is visibly shocked hearing from Hyun Soo that his dad most likely will become Young Ra's legal representative for her divorce case.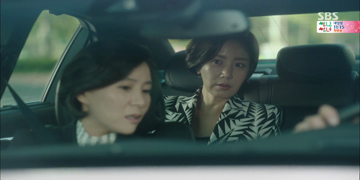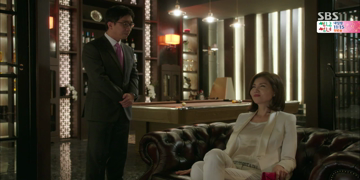 Secretary Kim is panicked because he accidentally mixed up the meeting time so to avoid Young Ra and Yeon Hee bumping into each other at Hansong, Secretary Yang asks Secretary Lee to come 20 minutes late. Pretending she's sick, Secretary Lee asks the driver to stop by in the nearest pharmacy.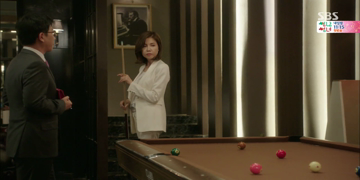 But it's another emergency because Young Ra calmly plays pool in the VIP lounge and refuses to come down to meet Jung Ho in his office. Secretary Lee nervously escorts Yeon Hee upstairs, then Hansong club's manager takes over. Yeon Hee runs into Young Ra who's still playing pool there.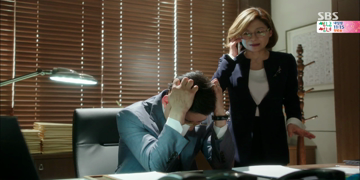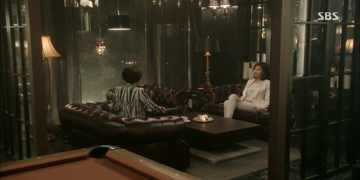 In front of the staffs, they calmly greets one another. Jung Ho decides it's best for him to stay in his office, avoiding this nightmare while waiting for his secretary to give him the latest update.
Brief Comments
Yeon Hee finally shows her claws by intervening in her husband's business and personal life after In Sang stabbed his pride with amazing counter-attack. Jung Ho let his wife to take over his authority to rule over Han's household. One attack from his son turned this arrogant man into an incapable man who lost his children's respect & trust, it's unbelievable how the tables have turned now. I can't wait to see how Queen Regent Yeon Hee will solve the union case and if she'll be as arrogant & cold as her husband or if she'll have compassion against the workers.
Bom isn't naive, she knows the price she needs to pay when she decided to investigate the union case. Undoubtedly her uncle influenced her, her greed of power made her judgement murky but she clearly has a bigger agenda than pursuing her ambition to control the tiger. As I said before, I hope she'll be a great lawyer for the underprivileged so I hope this case will shape her into this kind of lawyer. Je Hoon's agenda is still unclear but I think he's on Noo Ri's side.
In Sang, you are the MVP!