Heard It Through The Grapevine Episode 22 Brief Recap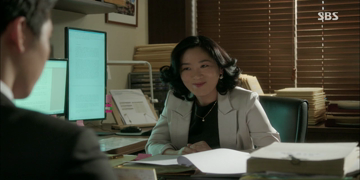 The huge advantage working with Hansong is their power to turn negativity (rumors, articles, bad publicity, etc) to their favors, so it won't taint the client, lawyer, Hansong's reputation. Many high levels professionals are eyeing this company as their last workplace. Je Hoon is aware of the pro & cons – a coveted job in an influential company with no strings attached and he plans to make use of Hansong's power & access to win his case.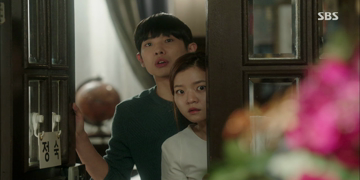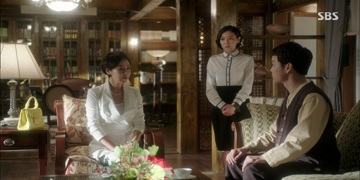 While the young couple is peeking from their study room, Yeon Hee asks Teacher Park if they're ready to take the exam because too much greed can destroy their future. But with just one trial exam, he cannot give any definite answer. Secretary Lee found out the owner of Han Trust has the same last name as Secretary Yang. Are they related? Secretary Yang suspiciously deletes her message.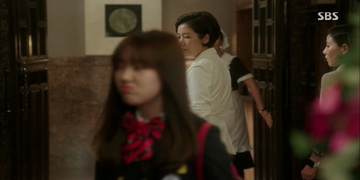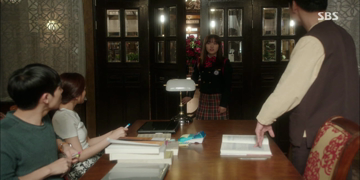 Still rebelling against her mother, Yi Ji straight away asks Teacher Park if she can legally receives her inheritance & move out because she wants to get her freedom. Wise Teacher advises she'll suffer if she moves out. He then tells the couple to watch his future plan when they asked if he will support the staffs. Bom gives two thumbs up.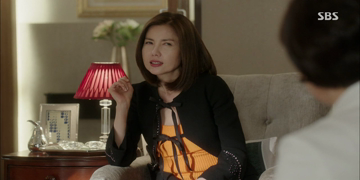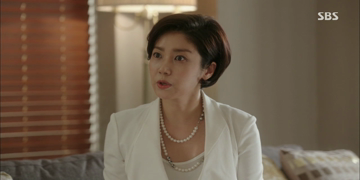 There's a rumor that Bom hit Yi Ji when they were arguing, so it's not between her and In Sang but somehow is related to the couple. Yeon Hee evades explaining kids or adults cannot hit anyone in her house, it's just a rumor. Well, they're all victims of a rumor, right? That's why they need to pay attention to the staffs because they can be fearsome & the source of these rumors. Yeon Hee agrees, staffs have too many complaints. Secretary Lee cynically smiles eardropping from outside.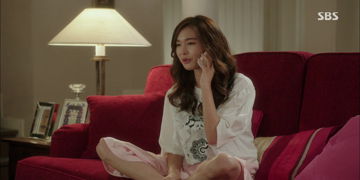 In Sang put his phone on speaker so his wife & his teacher can greet Hyun Soo who's upset he broke his promise not just once but twice. Teacher Park assures that because they're already looking into Daesan group and Hansong's case so don't be scared if people know this secret. Then Bom greets her, she's envious Hyun Soo knows In Sang really well and very straightforward but she doesn't need her complement. No, she's not mad but annoyed Bom started to become like her mother-in-law as she advises Bom shouldn't learned any weird thing from her in-law's family. As soon as they end the call, the young couple gets into a fight because In Sang is mad Bom is envious of Hyun Soo! Teacher Park decides to leave them alone, he has more important thing he needs to do now – stepping up to be the staffs' mediator.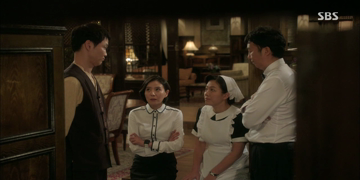 They don't need much – well deserved breaks, bonuses and retirement fund. Plus other minor things such as their uniform, excessive greetings, etc. Teacher Park put everything together so he can presents the best arguments to Jung Ho. Butler Park is afraid he'll only fight for his woman, but Maid Jung believes he'll do his best for all staffs. Yi Ji wants to join the protest because if not, how can she fight her own battle? Her brother & sister-in-law advise her to be patient & behave.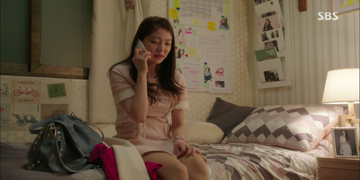 Jin Ae is still worried Bom's in-laws still discriminates her and looks down at her. Her uncle makes it worse and people may think Noo Ri is using Bom for her own sake because she's currently dating Hansong's employee. Where did confident Noo Ri go? Je Hoon cheers her up because it's not fun living in fear.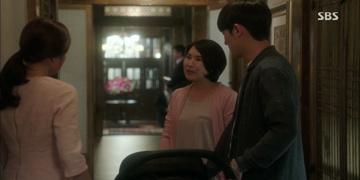 Park Kyung Tae conveys the staffs' demands to Jung Ho. The staffs eavesdrops their conversation while Yeon Hee and Secretary Lee listen from the living room. The nanny is not pleased they didn't ask her because she also has things to say about baby Jin Young. How could they demand this cutie to wake up very early in the morning to get dressed just to greet his grandparents?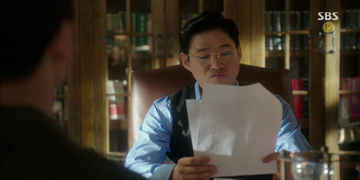 Jung Ho reads out loud their very interesting demands:
– Extra pay for any special works assigned by Yeon Hee. The old attire isn't suitable for the work they do. Hence, they demand extra pay due to added stress wearing uncomfortable uniform
– Overtime pay 15000₩/hour for any works done before 6AM and after 8PM
– Consideration of the staffs' physical pain & humiliation for bowing 45deg to greet them few times a day.
– Severance pay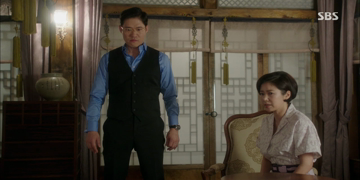 Unable to give his answers straight away, he'll consider it and will give his thoughts & answer (hopefully soon). He wants to laugh it off, hoping the staffs will let it go but they're dead serious! The only thing they do now is putting a show trying to respect their staffs who're currently discussing their demands while hoping they'll receive the answers tonight. Bom who's still living in the "dog house" is aware she must be extra cautious so it's better to wash her hands of the staffs' protests.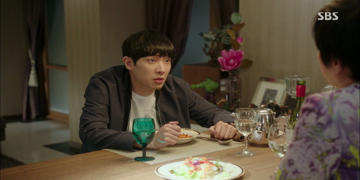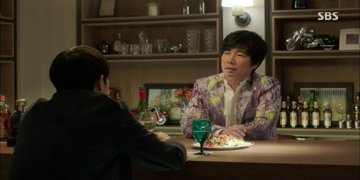 Yeon Hee sent her son to Jae Won to point out his responsibility as the firstborn, the heir of Hansong. The reason why they give him many expensive private lessons to inherit their assets. Although he doesn't want to be like his father, but he still needs their inheritance right? Yet In Sang only wants to inherit thing his father doesn't have. He doesn't understand why his parents hate his wife, Secretary Min, even Je Hoon. They're fine for him and other people also think the same.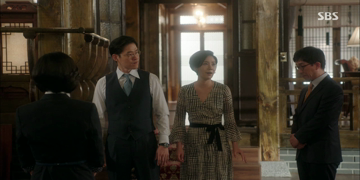 The staffs are now on strike because Jung Ho hasn't responded to their demands. The kids decide to support them by taking over some of their jobs, ie. making breakfast tomorrow morning. The next morning, Secretary Kim is the only one who greets them while the rest of the staffs sit in the living room as if they're the boss here. The kitchen staffs don't wear their uniform. Unable to do anything, Jung Ho "graciously" gives the staffs one day off.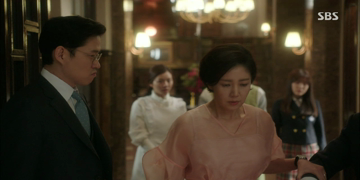 Bom and In Sang are preparing the breakfast, it's quite easy because the kitchen staffs who prepared everything last night. Unfortunately, their parents prefer to skip it although Bom reminds their own advice for not skipping breakfast. Yeon Hee finally realizes how scary calm and gentle people can be.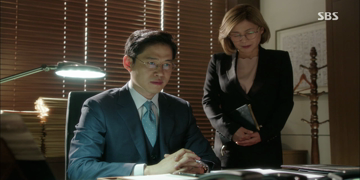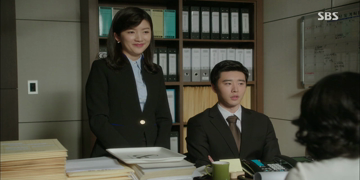 There are over 100 Han Trust contractor workers personally interviewed & chose by Secretary Yang who's afraid things will go from bad to worst now. Secretary Min is relieved she's employed as a special worker so her contract is different with those workers. A hundred secretaries in Hansong have individual contracts so they're more daring than the contract workers and most importantly, they're paid well. Je Hoon think his boss is a sole professional eater. Meanwhile, Chul Sik is worried his niece is having a hard time because she has to look after baby  Jin Young & do all the house chores. He also don't understand why In Sang & especially Yi Ji supported the staffs. Well, although their parents look like the best looking couple from the outside, they know the truth. But Noo Ri is worried Bom will get all the blames because she's close with the staffs. In Sang & Yi Ji are their own kids, Bom isn't. So although the three of them work together, Bom is in alone in the battlefield. She should keep her distance. But talking to Bom is like talking to a steel wall.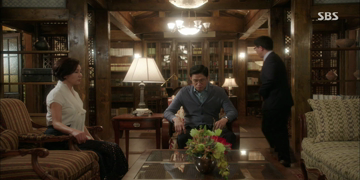 The staffs still refuse to work so Jung Ho once again gives them few days off. Yeon Hee adds they don't need to return if they don't want to. They all leave the house, leaving Secretary Kim and the kids alone. While the staffs have their personal reasons to join the strike, they rely on Han's family a lot and Maid Jung think of their kitchen as her own. It's like their workplace is their home because they spend a huge chunk of time there. What about Secretary Kim? He is suspicious Secretary Lee knows something about Secretary Yang. But Secretary Yang is always one step ahead, threatening him about the lies he told his parents back home that he's working as a lawyer instead of a secretary.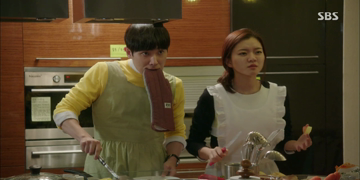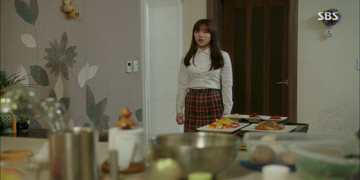 In Sang and Bom are making breakfast again this morning. Trouble when Yi Ji tells them that their baby son pooped and she doesn't know how to change his diaper. A good father In Sang washes Jin Young in the kitchen sink! While Jung Ho and Yeon Hee eat their breakfast, Yi Ji casually tells them what happened. Obviously they can't finish their breakfast & rush to the bathroom.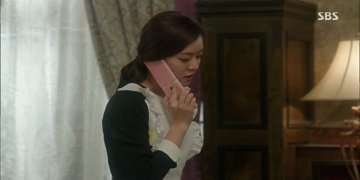 Knowing Bom has told her parents-in-law her position clearly, Jin Ae advises her to let things go when they blame her. But Noo Ri disagrees, so does their father who advises to take one step back and be on her parents-in-law's side. In times like this, Bom must make them believe they can rely on her.

Unable to bear the humiliation anymore, Yeon Hee plans to move out with Jung Ho until the staffs decide to return, leaving her kids alone at home. But it's complicated because her kids are taking sides with the staffs. So Jung and the rest think Bom started it so instead of moving out, Yeon Hee should kick her kids out. In Sang will realize his mistake soon because his "puppy love" will not last. Tearfully Yeon Hee confesses she really really hates Bom. That's why she needs to stop it before it's too late and getting too complicated.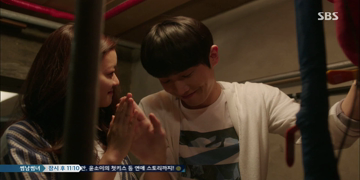 In Sang and Bom politely refuse the army of staffs sent by Secretary Yang. After they left, he complained this house is too big. Because the dehumidifier broke, there's mold on his parents' wall so they have to clean it & fix the broken dehumidifier by turning on the boiler in the underground. In Sang has great idea to turn it up, turning his parents' room into a sauna! Awesome. Bom agrees 😀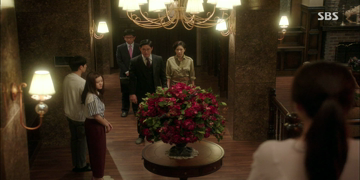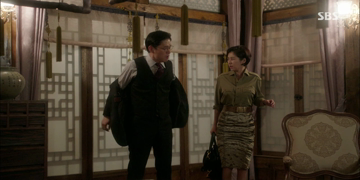 Jung Ho and Yeon Hee arrive home, only to be coldly greeted by Yi Ji who asks why they went back home instead of staying in that nice hotel. They sent back the staffs because they're afraid the current staffs will be fired. Jung Ho isn't happy Yi Ji is getting involved with this matter. His son then warns they turned on the heater, so it'll be a hot night in their room. Their room is now a sauna, driving Jung Ho insane! He blames his son for doing this on purpose.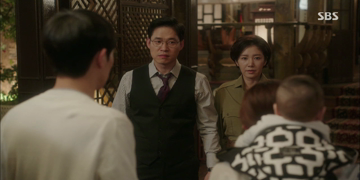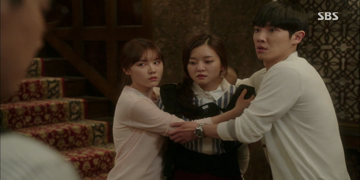 Yi Ji tells her parents to sleep in another room or in her room, In Sang & Bom also give up their room. They can sleep with Jin Young in the living room but no… Yeon Hee no longer wants to see Bom. They kick her out! Yi Ji and In Sang wrap their arms around Bom who threatens she will not leave alone!
Comments
Very sorry for the late recap. Was really busy in real life, didn't get any chance to sit down & write any long post.
Another harsh wake-up call for Jung Ho and Yeon Hee that they cannot take their staffs for granted. Trusted loyal staffs are still humans, they deserve to be treated as a human being. Although they depend their lives on Han's family but with their talents, knowledge & secret about this family; they can easily find another job in another wealthy family if they want. Many people are curious about Jung Ho's power, hence, they will be more than willing to pay the "insiders" to gain valuable information. It's great they stood up for themselves, it's about time they questioned their contracts though some of them have hidden agenda which put Bom's life on the line.
It's understandable Yeon Hee and Jung Ho blame everything to Bom because 1) they already hate her 2) she's not their children 3) things started to fall apart (according to them) after Bom entered their house. Moreover, Bom will never have the same power as their children, In Sang & Yi Ji because she's still an outsider. They can easily kick her out anytime, like what happened at the end of this episode. Granted she's their grandchild's mother but with their power, they can cut her out of Jin Young's life. Harsh, but wealthy people with so much power can easily do the unbelievable.
Quite frustrated to see Bom lost again, she doesn't deserve all these harsh accusation. But she'll fight on. She'll be okay because she's Seo Bom.