Heard It Through The Grapevine Episode 24 Brief Recap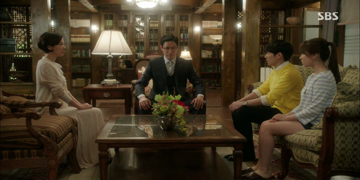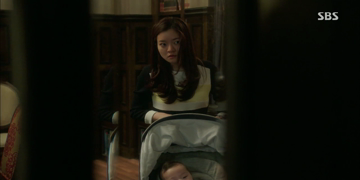 Jung Ho reminds his two children the reality – their rights as the heirs of Han's family & the privileges which make them different from the others (especially Bom). Knowing they must act fast, they present the assets their kids will inherit if they behave.
As the eldest and only son, In Sang will receive a lot more than his sister but this inheritance won't be totally free. It comes with a responsibility, serves as an opportunity & tools. He shouldn't miscalculate generosity and must watch out for hasty idealism.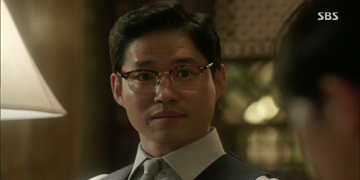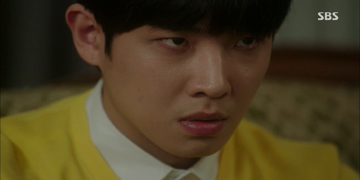 For example: Bom's uncle's case. It's better to settle the case quietly by fully compensate Chul Sik instead of seeking justice for the other workers to receive money they demanded. A leader is someone who can show he's a good person instead of someone who has good personality. That's where the power comes from. Jung Ho cites a palace rule from the 18th century that a leader shouldn't let other people to question him, he must made them believe in him, making people afraid of him. But it may not work in the modern world.
Still unable to convince his son, he gives another example. This time, it's his wife's small yet cozy house. But in the middle of Seoul, that house is getting old & rundown. In Sang isn't comfortable hearing his father "mocking" his wife's family, begging him to stop. But he continues… lecturing his son to watch out for this kind of sympathy. It's what he expected from his heir before he can transfer the inheritance to him. In Sang refuses to tell his wife what his father told him.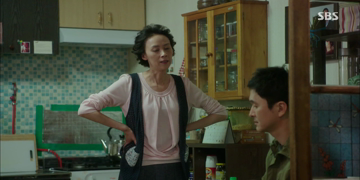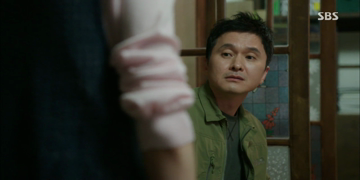 Of course Jin Ae is incredibly worried, but she couldn't force her daughter to leave or to stay. It's her own choice and as a mother she won't influence her daughter so she kept her silence. Bom must take responsibility of her own action & choice. So don't blame anyone at this point and it's not even their fault for not raising Bom right. Anxious Noo Ri prefer Je Hoon to drop her uncle's case because it'll put him in danger and his future scholarship will be in jeopardy. But Je Hoon refuses, he has his own agenda and doesn't want to follow his father's footstep although his father got promotion because of him.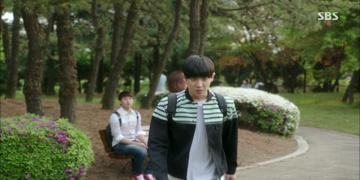 The rumor that Attorney Han gives inheritance to his two children have already started spreading. Great news for Hansong and related company's stocks, including Yeon Hee's brother's company. In Sang must start learning about investing his money but he's not interested. Beside, he hasn't agreed to his father's conditions so he hasn't received anything. Hyun Soo knows it'll eventually lead to him divorcing his wife before he'll receive the inheritance. Obviously he refuses to answer.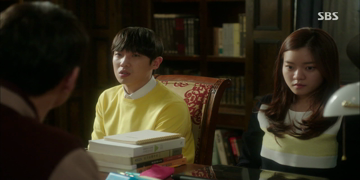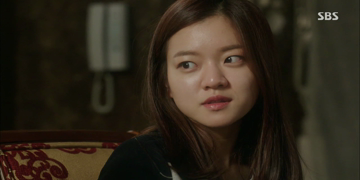 Justification of power and reality – there's always a gap but if Bom acknowledges the gap, realistically she will never gain power. In Sang joins their discussion about power, acknowledging he ignored the source of power by acting foolish in front of his father. Bom thinks she's the foolish one because she's aware of the source of power yet she lowered her head & acted cocky by trusting In Sang's power.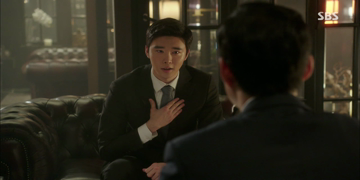 Chul Sik's term of settlement makes Jung Ho confuses. He doesn't understand what's the relation between business trade secret (wire transfer to overseas accounts statement) with this case. Smart Je Hoon wittily deflects his boss' suspicion. About his intention to settle the case before trial & seeking apology and compensation, he's going to prove they didn't pay the workers when they had the money to make their demands become more justified. So Jung Ho challenges him to confirm the name of the suspected overseas accounts because he knows it doesn't belong to Daesan. Moreover, other people are currently suspecting these overseas accounts so Je Hoon must be extra careful if he doesn't plan to create a lie. Jung Ho's ability to make people doubt each other is mind-blowing. By openly talking about the suspicious overseas accounts, it convinces Je Hoon that the rumor is false.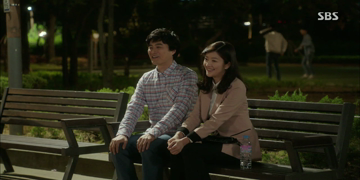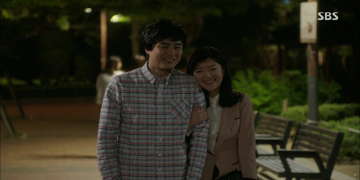 By pretending to have a date in the park, Secretary Min shares a bit of past secrets. A special work colleague notified she was on the list of people to tail, fortunately, nobody followed her anymore. But she knows once they leave the park, they'll check the CCTV camera in this park. Chul Sik tries to crack a smile as if she told a funny story. They then talk about Bom and if he met her recently. No he hasn't because his brother has banned him from seeing his niece. It's very awkward and he's not used to lying so Secretary Min thinks it'll be better to talk through Je Hoon instead of meeting up like this.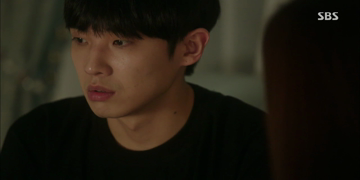 Bom understands Han's family quite well by now, she is aware they've just offered her husband an enormous inheritance with strings attached. In Sang is utterly confused as he thinks deeply about the sudden inheritance offer and the impact to his relationship. His parents know sooner or later they'll crack under pressure but Yeon Hee believes sensitive Bom has already picked up some clues.

The next day, Attorney Yoo and Jung Ho are talking about Je Hoon and Chul Sik's case. She's quite frustrated he's wasting a long time confirming a new evidence, indirectly blaming her boss for confusing her mentee. So he changes the topic to her overseas study plan which was postponed because of her baby, proposing her to pursue this goal now.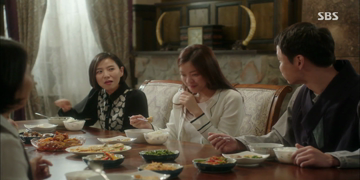 The staffs are on the edge of their seats as they (Secretary Lee) haven't heard anything back from Secretary Yang. They discuss the reason they started these demands after finding out she's stealing money. Seo Bom doesn't know the real reason yet, but she will soon. They're having lunch together with Bom as they reminisce the first time they met Bom. Secretary Lee was the first one who met heavily pregnant Bom that night 🙂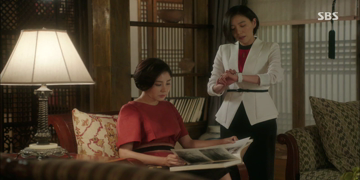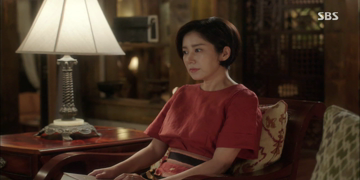 Because the staffs are having a day off tomorrow, Secretary Lee reports the family's schedules before she leaves today. Yeon Hee is surprised the young family is going out to get fresh air & outdoor pictures, but what concerns her is… she'll be alone at home tomorrow. Her secretary cheers her up that it'll be fun to be alone.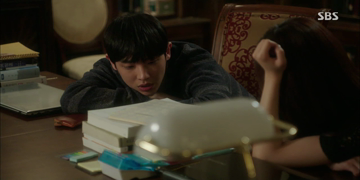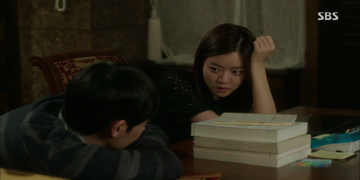 In Sang confesses his father hasn't given him anything yet until Bom's uncle or Min Joo Young's family accept the settlement. Bom can't fathom why her FIL thinks by secretly giving them $$$ they can't refuse, it'll solve the problem. Of course it's a doable solution by taking advantage of their financial situation but it'll be awkward to spend this "money". When she runs into her FIL that night, Bom boldly brings up her uncle's case. He coldly shuts her up saying it's none of her business.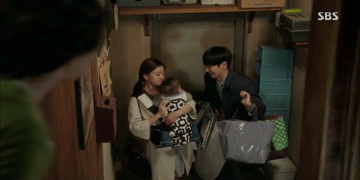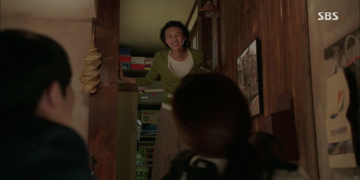 Baby Jin Young visits his maternal grandparents with his parents who brought many bags as if they're moving there. Jin Ae believes In Sang's parents will give in someday but it makes In Sang more unsettled especially after their discussion last night. He excuses to go to the bathroom while thinking about what Bom said… he must divorce Bom in order to receive the inheritance.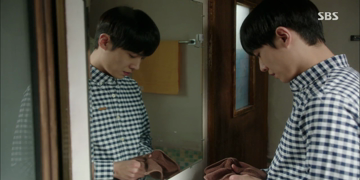 He remembers the happy memories they had together in this cozy small house. The young couple decide to take a walk together, leaving Jin Young in the safe hands of his grandmother.
Meanwhile, Secretary Lee is preparing herself mentally to face Secretary Yang… Should she make her wait a bit longer with a risk she'll confess everything to Jung Ho or should she tell her now?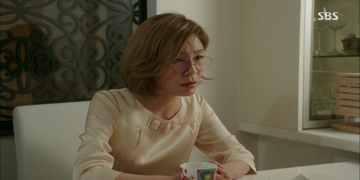 She decides to come clean to the never-stop hardworking Secretary Yang, proposing to work together as Han Trust's owners. Who are they? Han Trust's contract workers! They can divide the shares and it'll ease their uneasiness about their retirement. Secretary Yang has to set things right. There's an official owner of the company, not everyone can be the owners of such company. But knowing that idealist Han In Sang will soon inherit Han Trust, they can accomplish this almost impossible dream.
But aren't you being too delusional, Secretary Lee? In Sang may have Seo Bom now but sooner or later they'll get divorce. There's even a divorce paper ready in Jung Ho's drawer, once she signs the paper, it's all over. Secretary Lee doesn't believe it. She put her trust in Bom.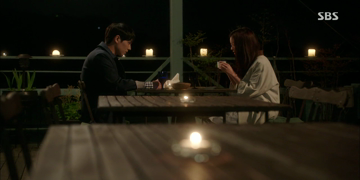 In Sang took Bom to a nice restaurant to celebrate their first dinner date after they had Jin Young. The dishes are expensive, Bom brings up the inheritance he'll receive and he'll be able to buy a special expensive dish for all households in this country. Despite putting so much efforts to make tonight a special night, Bom refuses to eat expensive dish, opting a coffee instead. So he decides to buy her the most expensive coffee.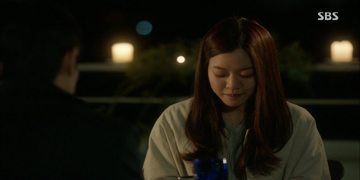 He's finally made up his mind, begging Bom to hear his explanation & think differently. However, she wants to know why he married to someone like her if he's going to take the inheritance. But it's not that simple, Bom. If they decide to pursue her uncle's case and take it as a precedent, Hansong may go bankrupt. Bom is disappointed to hear his answer so she texted Yi Ji letting her know In Sang will come home alone tonight. His parents are clearly happy, it's about time though it lasted longer than they thought. Yi Ji isn't pleased though, so is In Sang who's angry Bom made her own decision without consulting him.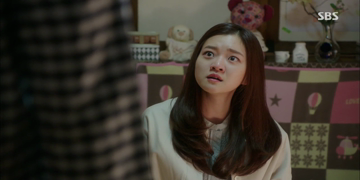 But can he live at Bom's house? Of course he can't. Bom confesses she couldn't but she endured because she thought they're going into the same goal & direction. Yes, she was tempted before! Noo Ri eavesdrops and runs to her parents wanting to know what really happens. He begs her to think differently. They can grow up well under his father's care if she looks at this case realistically.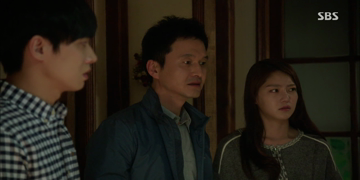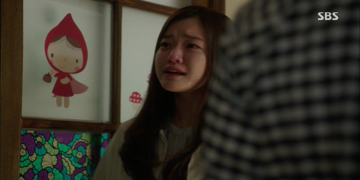 She cries out to her family that she's a nobody in his house. Stop telling her she won the lottery because she didn't. They "bought her" to mold her into the puppet they can easily play and toss around. Initially she wanted her husband to be a tiger like his father, but after finding out his dirty secrets, he's just a pathetic monster. She boldly tells the truth to In Sang as she hugs him, apologizes as she begs him to go alone.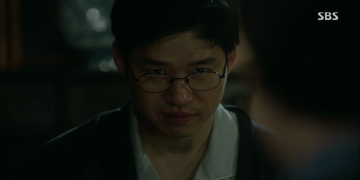 Back at In Sang's mansion, they're wondering why In Sang will go home alone. Did they fight because of Jin Young? But whatever happens, they'll find a way to bring Jin Young back if they decide to leave him at his maternal grandparents.
Comments
In Sang and Seo Bom's ways of thinking are different due to the different ways they were brought up. In Sang is more practical and thinks alike his father, believing that money solves everything. It's realistic. I don't blame him at all. He's the heir of Hansong who employs hundreds or even thousands of staffs. Their jobs will be in jeopardy if Hansong goes bankrupt because of these workers' cases. He also must protects his family's pride.
On the contrary, Bom who experienced all the hardships knows that money isn't the best solution because it'll only help the related parties but it'll make them the enemies of the other people (workers) who were seeking compensation as well. Instead of opening the ways for them, they take the easy way out and it gives Hansong & Daesan greater power to cover up their mistakes. She always fights for people who have more power than her, because she doesn't agree with their way of conducts, sacrificing weaker people to make them richer & more powerful. That's why Secretary Lee put her trust on Bom who won't sacrifice weaker people for her own sake. But all her persistence, patience and endurance are tested when In Sang chose a different direction. Their marriage is no longer heading to the same direction, they're going to totally different paths. Can they make it work or will they give up?