Heard It Through The Grapevine Episode 25 Brief Recap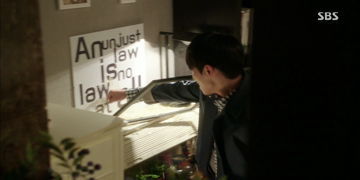 It's real now, their marriage is almost over. In Sang came home alone then silently walks to the empty study room, ignores his parents before going to his empty bedroom where he imagines Bom is there waiting for him like what happened last time. He punch frame of the quote An unjust law is no law at all, a quote they read every morning. Understanding Yi Ji advises her brother to think that he's not Han In Sang but son of Han Jung Ho and Yeon Hee. After finding out the truth (that his father is a monster), Bom would be too scared to even look and kiss him. Jin Ae advises her daughter to rest and look at things one by one with clear mind. Bom admits she really miss In Sang even regretting hugging him. She believes the rich should come to the poor. But she'll pull herself together.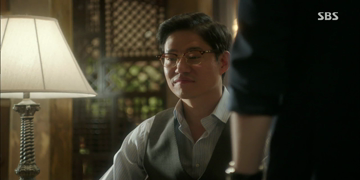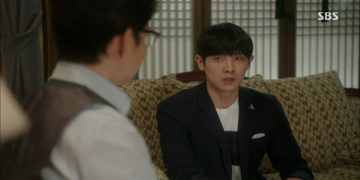 Jung Ho and Yeon Hee can't prevent In Sang's persistence to solve his problem alone but they're pleased In Sang has come back to them and he no longer cares about Bom's feelings. While the male staffs are pessimist they'll get back together, the female staffs cheer up In Sang believing they'll resolved all their problems. But In Sang has made up his mind, he orders them to send his resident registration card & seal (for change of the household and moving-in notification) to Bom by courier and to throw away Bom's stuffs.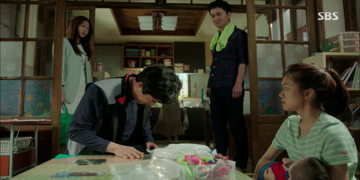 Feeling guilty he he is the cause of Bom and In Sang's marital problem, Chul Sik wants to drop the case. Frustrated Bom yells it's In Sang & her problem! But nobody except her mom listened to her cry. They never live in Han's mansion so how can they know how unfair Bom was treated there? Dad asks if their marriage is really over, Bom nods as she apologizes to her sister for giving her so much hope yet she ruined it.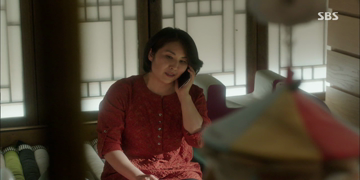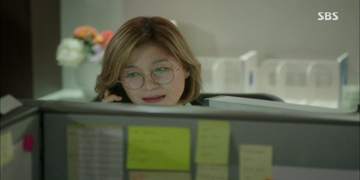 To convince the nanny ending her strike last time, Secretary Yang promised to raise her salary by 50%. But without Jin Young at home now, she's curious what'll happen to her. She's not worried about finding new employment because she's highly sought by other wealthy families but of course she prefer to stay because of that incentive.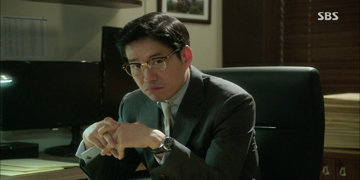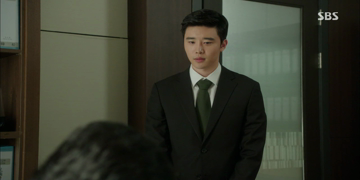 Seo Chul Sik already told his lawyer about his intention to drop the lawsuit, it raises alarm. Attorney Han tries to stir away his employee's suspicion that pressuring his daughter-in-law to leave the house isn't related with Chul Sik's lawsuit. But Je Hoon doesn't believe his boss, who in turn lectures him to work on his relationship & communication skill to his seniors so people will like him no matter what he does. Anyway, Je Hoon persistently will pursue his goal hence he'll form a group of representative to represent people like Chul Sik. Moreover, he did say that his daughter-in-law's expel doesn't mean pressuring this case so Je Hoon isn't worried albeit he is declaring a war against Hansong.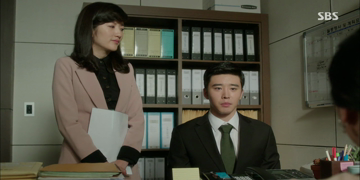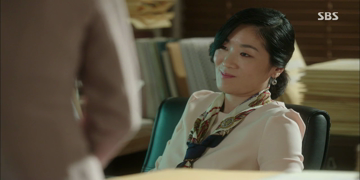 Je Hoon admits he was swayed with his emotion when Attorney Han cunningly said he had nothing to do with Chul Sik's case hence he proposed an almost impossible proposition. They will most likely lose unless Attorney Yoo comes onboard. However, Attorney Han already offered her to study abroad, will she join them or take his offer? She explains it'd be suspicious if she turned it down immediately so she's just buying time now. Moreover, she didn't betray them last time. Je Hoon doesn't care about the women's past or current issue, he'll proceed as planned.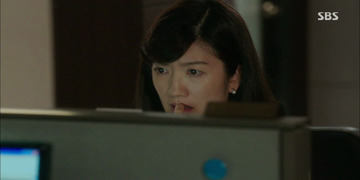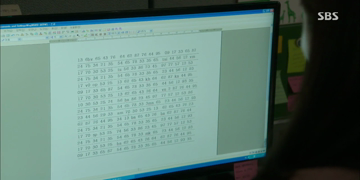 While Secretary Kim is eavesdropping Secretary Yang's private discussion about (Bom's) divorce proceeding, Secretary Min uses this opportunity to check the files Je Hoon gave her, about list of investors who wired money to ghost company and it's correlation with Hansong. Apparently Hansong helped Daesan overturned the court order about the workers' payrolls & improvement of machines and they invested this money into stocks. Secretary Min is an investigation expert, so now it's her time to shine!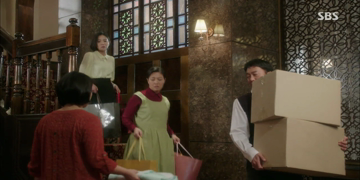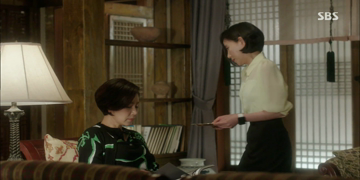 Attorney Han trusts his son, he's waiting for the right time for the divorce to proceed. Timing is crucial as he wants to give her the divorce settlement at the time when she'll feel most grateful. Back at home, Yeon Hee orders her staffs to donate Bom's clothes & throw away her things that's not needed. About the expensive necklace she gave her DIL, she instructs Secretary Lee to do as she wishes. It's not a good memory for either of them anyway.
Meanwhile, Jin Ae marvels at her grandson who adapts to a perfect schedule. Thanks to his professional nanny. She's wondering if they can bring some of his stuffs here (ie. stroller, etc). Bom thinks alike, she doesn't care about hers but it's a pity Jin Young can't use his teething toys, baby bottle sterilizer, etc. But they know they can't do it so Bom will buy baby stuffs from the flea market nearby.

Her dad advises Bom to be patient and overcome hard things together with In Sang after they were crazily in love. She shouldn't apologize at all. But Bom keeps reminded of all the unfair treatment her family received, however there's nothing they can do. Hyung Sik understands and he lets it go as long as Bom is happy. Flashback to the first time he came to Han's household, worried Yeon Hee pretended it's not In Sang's house. That day Bom couldn't leave her room, In Sang wasn't home and she was separated from Jin Young. Her MIL scolded her for talking back to her, it was a hard day. If her dad can be patient, she'll live a happy life with her son. Maybe it's quite wrong to bring up the alimony or child rearing expenses, but in her situation, she should receive at least some division of assets. Bom realizes she didn't contribute anything to In Sang or his family so she won't be able to get it legally. In Sang also doesn't have any income. Moreover, she doesn't want to receive any alimony.

Bom has received In Sang's ID and seal, she's now lodging form to change the household & moving-in notification. With tears strolling down her cheek, she fills the form boldly. No turning back now. She took pictures of the completed documents to In Sang who promises to come to her house to discuss about the (divorce) proceeding, he'll do whatever she wants. Then she changes his name on her phone from In Sang to Han In Sang.
Song Jae Won advises his friends to pay the gift taxes after he got a head-up from Je Hoon because things aren't looking good now. Among the shares In Sang will receive, some of it related to Supernova (their investment club). There's no guarantee Jung Ho will take care of it either.

Trying to find more convincing evidence, Je Hoon brings up Jae Won's father's last trial, his trial verdict and his position as Hansong's advisor. The supreme prosecutor stopped the investigation and transferred it to the civil case department, then it became a civil suit. Je Hoon notices it's easier for the judge to rule against the plaintiff. There's no legal issue for investing in the overseas company but how did they make this money in Korea. when the money is back in Korea and the embezzlement are the issues here. At that time the justice department separated these cases and cleared the defendant.
He wants Je Won to explain the process of investing money to offshore accounts, not that he doesn't know, but Jae Won's testimony can become the symbolic evidence for his case. Obviously Jae Won is frustrated Je Hoon put him in a hot seat, it's not just him. During his father's trial, when even high ranking officials invested that kind of money, Hansong was also involved. In Sang was only 6yo that time, the trust funds under his grandfather now worth $500 billion (!)
Clever Je Hoon recorded everything. He also knows about the assets related to Supernova that In Sang will inherit plus the unfairly dismissed workers' paychecks. Jae Won must be extra careful now.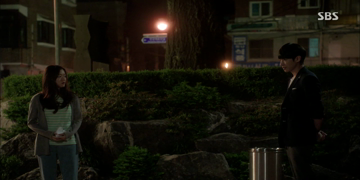 The first thing Bom noticed when she meets her husband is his bruised arm. Pretending nothing is wrong, he asks why she hurriedly filed the paper as she returned his ID & seal. She explains it's for Jin Young's sake. He can't have access to baby room in community center and after single parent's subsidy (after their divorce is final) if she's not resident of this town. Hence, In Sang wants her uncle's case to be resolved ASAP so he can live comfortably after receiving the compensation. But Bom doesn't want her uncle to receive the same treatment as her back in Han's house! In Sang doesn't to receive all his inheritance, he only wants some of it so he can move out with Bom and his son.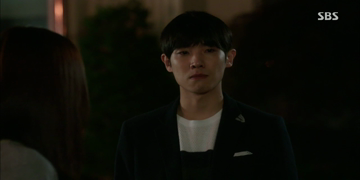 Bom doesn't blame his parents because they had rights to look down on her after she acted like someone else to gain their favor. But it's very painful & hard when they controlled her after complimenting her. If she stays, she may hate her husband & she can't focus on her study. In Sang understands but they should think it over before making any decision. He admits it feels worse than seeing here going out with another man.
His main goal was to live with his wife until he dies, he thought he'd take a different life path as his parents. Did she really mean it when she said she loved him? Bom tearfully screams she loved him. Knowing their marriage is almost over, In Sang will discuss about their divorce proceeding after the papers are all ready. He then sends her by his car, a nice gesture she refuses because she can walk to her house in less than 5 minutes. In Sang screams out it's dark! Bom reminds him of his coward act at the Han river when he could only put his feet. He screams back it's right, I'm a loser! They totally forgot the neighbor has already scolded them for fighting and screaming in public.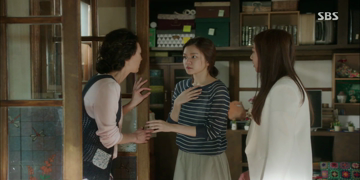 In Sang slept at Jin Young's room. Yi Ji's already nagging him to bring his family back. The house is eerily quiet since last night. Jung Ho decides to move on to his next plan. Seo's family don't have enough time to prepare so they're asking for his understanding. Bom plans to hide with Jin Young but Noo Ri believes it's her last chance to win her FIL's heart back. Seo Chul Sik already hid in his room.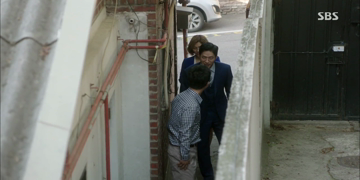 It's such a nice change for Jung Ho who went from quiet house to a lively neighborhood. He awkwardly greets Bom as he apologizes for his abrupt visit. then introduces herself, thanking him for all his help while Secretary Yang whispers about Noo Ri's current job.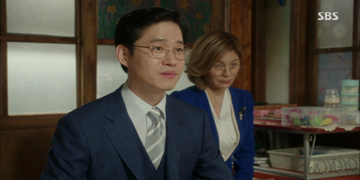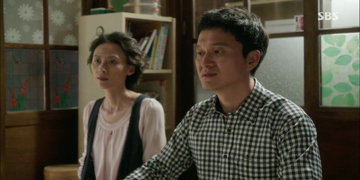 Hyung Sik also thanks Jung Ho about the genealogical record (Secretary Yang has to remind him he created one for this family). It's time for the parents to discuss about the young couple's marriage. Jung Ho starts by his dream to see them overcoming their innocent love's hardship hence they gave financial & mental support however it cannot be accomplished only with their efforts. Hyung Sik wants to convince the young couple again because they're still really young. However, Jung Ho and his wife made a decision to respect their decision hence he'll inform them about the proceedings.. He hopes it'll make the good out of the evil in their lives. Jin Ae is speechless, what else will he tell them? Obviously, it's about the alimony!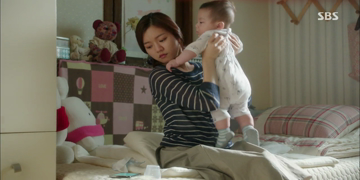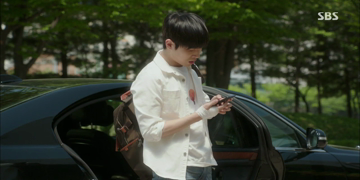 After finding out about his father's abrupt visit, In Sang asks Bom to only listen to him. Of course she also wanted to listen to her husband but he's piling up the shame & humiliation on her. He's so frustrated he can't do anything.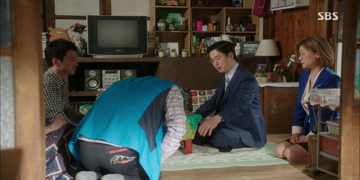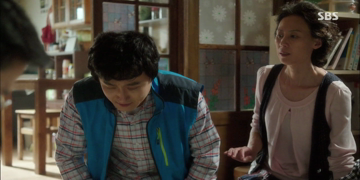 Just then, Chul Sik kneels down & apologize to Jung Ho! He won't cause any trouble again and will drop the lawsuit as he promised.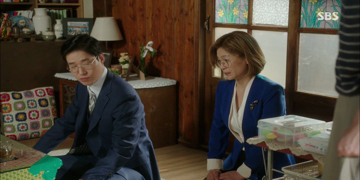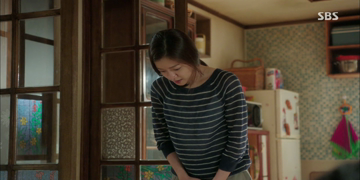 Bom who heard her uncle's apology runs to the living room explaining she still needs to sort out many things with In Sang but if her admits defeat, her FIL will still treat her unfairly. Jung Ho laughs. Trying to maintain his composure, letting her know he treats her and In Sang equally. Hyung Sik doesn't even try to help her daughter, telling her she's too sensitive especially in front of her FIL. She begs her FIL to let them fix their own mistakes themselves. When Jung Ho said he's already letting them doing it themselves, Bom boldly replies he's not. Nothing else Jung Ho can do here except to escape ASAP. Frustrated Bom tells her mom her FIL is lying.