Heard It Through The Grapevine Episode 27 Brief Recap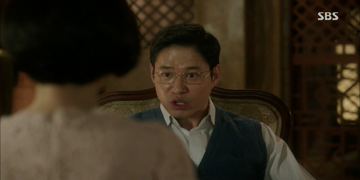 The number of people who greet Jung Ho becomes smaller and smaller. This evening, it's just his wife and Secretary Lee. Yeon Hee "let" In Sang to have dinner with his friends to find out his real status while Yi Ji is still rebelling. Only in front of his wife Jung Ho finally explodes it's all because of money! These people cried out for justice & rights but it all ends up to be about money, asking for their shares of profit. The clouds make the rain, not human so if they're in drought, they should complain to the clouds instead of him!
"Gossiper" Secretary Kim tells the staffs about Attorney Yoo Shin Young's resignation. It's clear Jung Ho is currently having a mental instability crisis. Teacher Kyung Tae texts In Sang (who's having a drink with Min Jae) that although sometimes his dad has crisis but he always accomplishes things and everyone will become more loyal to him. In Sang must be patient, don't tell Bom his plan and don't see her.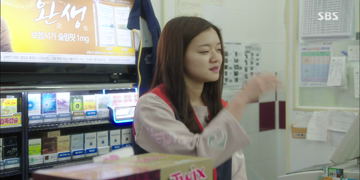 Uncle Chul Sik is worried leaving Bom working her night shift alone. She assures this neighborhood is safe so she'll be fine. Curious Hyun Soo visits Bom asking if she's partly the reason they're getting a divorce. Bom understands they're childhood friends so it's totally fine if they're close but she warns don't ever talk bad about her ex-husband as she politely asks Hyun Soo to leave the store.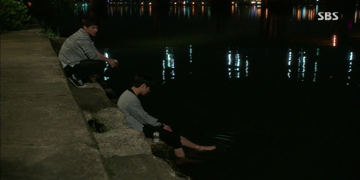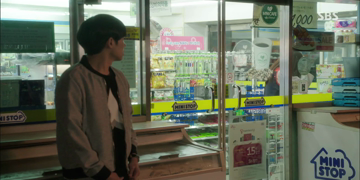 In Sang is sitting by the river, dipping his feet in the water and wondering if he would jump into the water that night if the weather was as warm as tonight. But it's true, he's just a coward man who can only dips his feet in the water. He then stands in front of Bom's store until she goes outside to throw rubbish when he quickly walks away so she wouldn't see him.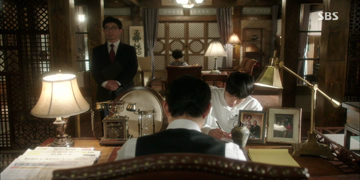 The next morning, Jung Ho presents divorce settlement proposal to his son:
1) Bom will get Jin Young's custody
2) No alimony
3) No mediation or cooling off period
4) Han Jin Young's grandparents can only visit Jin Young after getting approval from Han In Sang and Seo Bom
In Sang adds one more condition:
5) Han Jin Young's grandparents shall not contact Seo Bom privately
Jung Ho nods. As soon as the divorce is final, he'll start the inheritance proceedings.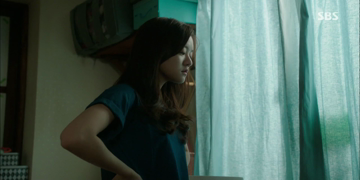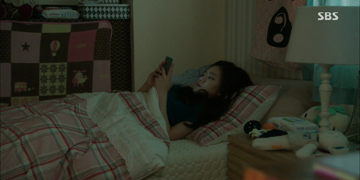 Everything is going according to what Bom wanted. She's been told that Han's lawyer will contact her as soon as the litigation has been filed. But instead of happy, she looks unsettled. Perhaps because she's exhausted after working a night shift and relieved it went well. She texts In Sang to pass on her gratefulness to his parents.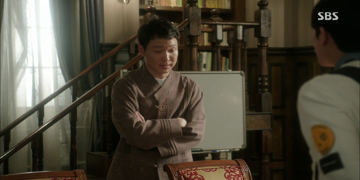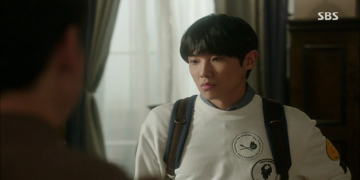 After "relieving" Bom from his family, In Sang plans to deal with his inheritance. He will only receive what he needs (securities) and rejects everything with low liquidity. His teacher warns him to be careful because his inheritance is increasing yet the world knows how that money was made (black money) however nobody knows what'll happen with that money. Eventually, he will have to choose between Bom and the money.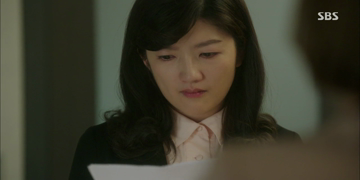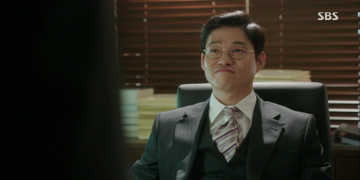 Secretary Min is shocked Secretary Yang was able to persuade her brother Min Joo Hwan to receive $800k compensation money. He even signed an agreement that if his family objects, he'll be subrogated! Holding back her tears and anger, she warns Attorney Han she'll find evidence her brother signed the agreement under a duress. He replies Secretary Min should learn what duress means and be grateful because Jung Ho really likes her. Anyway, she's off to find the evidence now. On her way out, she advises Attorney Yoo to release everything. No need to hold back.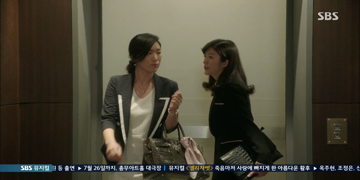 Although she's leaving Hansong soon but she's here to finish her work. She is aware Attorney Han has started reshuffling so she urgently calls Je Hoon to get all the details from Secretary Min about Min Joo Hwan's case and start cutting off the tail of the paper company. They need Song Jae Won's help now. Je Hoon who's been working tirelessly can't grasp the urgency but wakes up soon afterwards. He reminds Jae Won once again to tell him everything, he'll thank him later.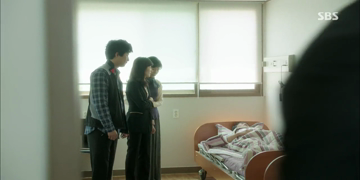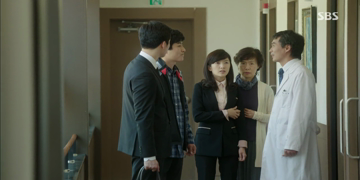 Secretary Min, Je Hoon and Chul Sik visit Min Joo Hwan in the hospital to find any hint he was pressured that day. The doctor explained he was awake when he came at 6AM but didn't remember if the guest arrived straight after he visited him. Joo Hwan's mother who regularly visits her son stutters explaining his son signed the agreement himself. Secretary Min reminds her mother how much suffering he's experiencing and probably the reason he's still unconscious is because the other victims still haven't received any apology. Mom knows, she knows it too well.

As Joo Hwan's lawyer, Je Hoon gets access to his medical record which states his condition stays the same in the last few days. So they can start filing the lawsuit (that he was under pressured) now. But mom has enough with investigation, trials, prosecution, lawsuits. She's never been happy living off Secretary Min's salary from Hansong. But she tries to move on because there's no investigation, tailing, tapping while her daughter is working at Hansong. She's too exhausted, she can't go through this again as she confesses she moved her son's hand to sign the paper!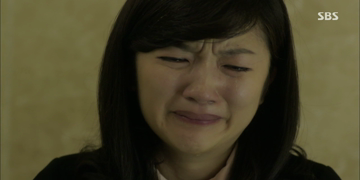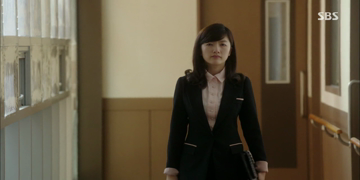 Secretary Min breaks down in tears, all her hard works gone now. She cries alone in the bathroom before putting a brave face to face the world once again.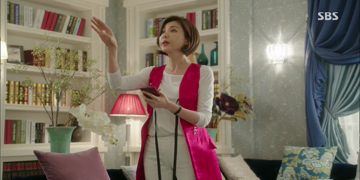 Young Ra now is playing too hard to get when Yeon Hee invites her and Hyun Soo to her place. But Hyun Soo doesn't bother to play the game so she quickly agrees. She refuses to dress up & follows the family's tradition, she's a modern young woman. Her attitude makes a great concept though, it'll make Yeon Hee begs her to "come" to her family instead of them convincing Yeon Hee to accept her into her family.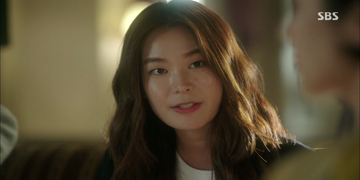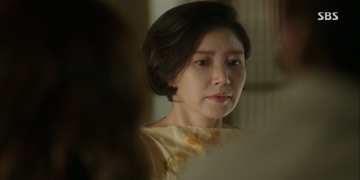 Hyun Soo's first "test" is to interpret a painting Yeon Hee bought the year In Sang was born. She's a fine art graduate so she should be able to do a good job, right? Everyone's artistic taste is different hence Yeon Hee doesn't expect her "future" DIL to like the paintings but she's shocked when Hyun Soo bluntly says Yeon Hee is not her taste. She feels insulted these two moms try to get her involved in In Sang & Bom's relationship.
Unfortunately they won't ever know how this young couple love each other because they've never been in love & they've never be loved back like them. That's the reason Yeon Hee looked down on her son & DIL's pure love. As her mom drags her home, Hyun Soo is furious why they thought they could control her & asked her to be Bom. She's not a puppet!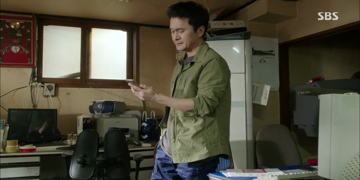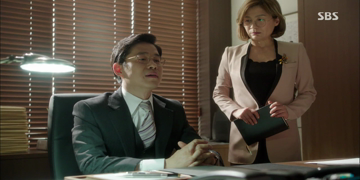 Hyun Sik receives a text message from Secretary Yang asking for his account number so they can settle quietly. He can't decide straight away making Jung Ho a bit nervous. He mocks Hyung Sik doesn't want to admit his poverty while Secretary Yang senses Hyung Sik feels he'll lose a bigger thing if he receives the money. His dignity? Well, maybe. They don't have any other choice but to submit the petition now. Poor Secretary Yang who's doing all these jobs outside her already busy secretarial job. Secretary Min is back at work to do her next assignment: reporting Baek Dae Hyun's movements & his recent contacts to stop Je Hoon's work. She's currently holding Secretary Yang's money as evidence, but it may become a trap later.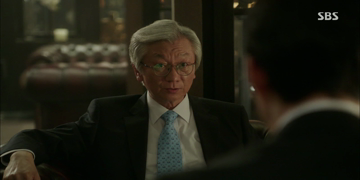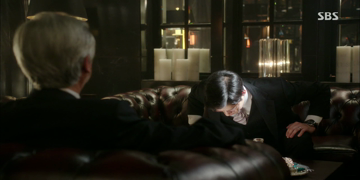 Funds that have been harbored & increased domestically under the title of a paper company established in a tax heaven have been handled cautiously but if it becomes an issue, the foreign companies will sue Korea government. They've managed to keep it quiet but all their secret dealing will be completely revealed if they are not careful. The high officials are worried hence they want Jung Ho to cut off the tail while they partially reshuffle the cabinet to avoid suspicion. The tail: Prime Minister's son Song Jae Won. Reshuffle the cabinet: Prime Minister Song.
Jung Ho bows to the Baek Dae Hyun, both of them telepathically have the same person in mind. But, they must know Song Jae Won didn't act alone. He shared information with his acquaintances but his powerful father covered it up. Jung Ho believes Jae Won's acquaintances will leave him when he stops providing investment tips. The successor will be chosen from Hansong, Jung Ho offers it to the Counsel Baek but he doesn't want to return in deep crisis like this.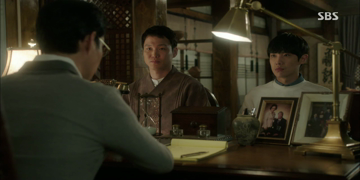 Thinking about what Hyun Soo said earlier, Yeon Hee is wondering how did Bom seduce her son. Well, only Bom and In Sang know exactly what happened. Meanwhile, Jung Ho tells his son & Teacher Kyung Tae that the petition has been lodged so he should focus on his study. The house's atmosphere is getting stranger lately as if it's only monsters living here. Yi Ji is too suffocated so do the staffs who think this house never feels any sunshine albeit it's summer now. They're curious why In Sang looks too desperate to settle his divorce. Is it because of his inheritance? But doesn't he know some of it were made illegally hence there's a possibility it'll get confiscated and he'll be penniless? Can Bom move back here? Teacher Kyung Tae doesn't think so, she has left everything behind. Maid Jung is wondering how she and her husband will make a living if they quit this job one day. It's not easy, many people fail.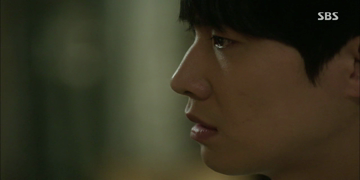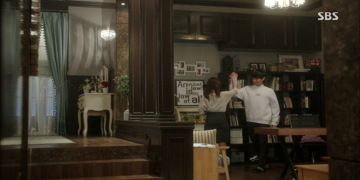 While looking at the quote "Unjust Law is No Law At All", In Sang recalls all the dreams he made together with Bom in this house. He then texts Bom reminding her about the same dream they once had. Don't ever forget that dream, Bom. She replies back No, thank you.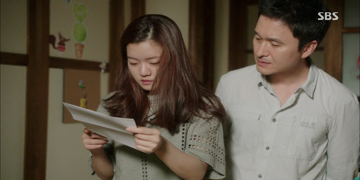 Bom receives a copy of the litigation granting Bom a sole custody of her son with several twists! Jin Young's childcare, education, visitation rights and expenses will be decided by both parties. If both parties fail to reach agreement, it'll be decided through a legal process. If the child's caretaker (custody) changes because of a judge's ruling, the new party who has the custody is responsible to pay the previous party who held the custody, including any generated alimony. Bom soon realizes it's a trap! It's clear In Sang doesn't know his father changed the litigation.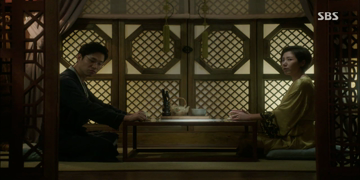 At home, the staffs and Yi Ji persuade In Sang to be patient and take the money first because he cannot win against his father like this. He needs to calm down. Butler Park is trying to put some sense into naive In Sang who doesn't know how expensive it is to manage a household. He spends roughly $30000/month! It's his right to get angry because his father betrayed him by adding extra conditions without his consent. But can he make $30k per month? Jung Ho proudly believe In Sang will realize & grateful soon.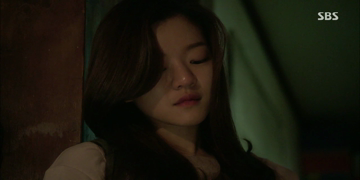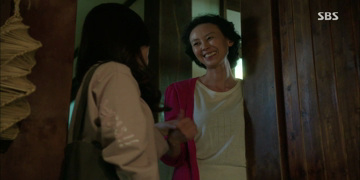 Jin Ae already expected this worst case scenario to come. Bom was raised up to make a living without her parents' help but In Sang wasn't. It won't be easy for him to live alone leaving his parents and his inheritance. Don't blame In Sang, Bom. Well, she doesn't. Mom reminds her there're many people who'll help her so cheer up.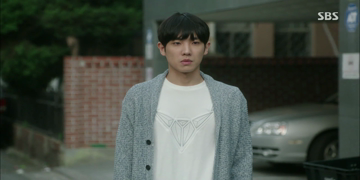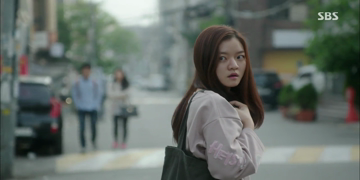 In Sang came to Bom's neighborhood early in the morning to catch her after she finished her night shift. Inviting her to come back, an offer she declines because she doesn't want to live like an invisible person again. She's very disappointed in In Sang who does everything his parents asked including accepting their money & taking Jin Young away from his mom.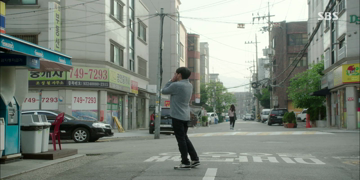 He reminds her all the good things he did and the fact he never stopped loving her nor bragging about money. Begging her to sacrifice herself for him, screaming out he cannot live like this anymore.
Comments
Finally Hyun Soo spoke the truth! Didn't Yeon Hee remember what the shaman told her? This young woman is a modern girl like Bom. The only difference is she has more economic power & financially wealthy hence she's not holding back. After watching her mother desperately looking for a man to love her unconditionally and In Sang who loves his wife unconditionally, she knows better. Her curiosity is refreshing albeit it's a bit annoying at times. 😀
I feel bad for Secretary Min. She has meticulously worked hard for the sake of her brother but her mom's decision crushed her agenda. Once again this drama shows how powerful and rich people can easily win over the poor who're too exhausted & tired to fight for their own survival. Her mom who's been by her son's bedside everyday couldn't totally relate why her son has to make extra sacrifice for the other workers because he's been laying there unconscious for such a long time. If she received any help to lessen her and her son's burden, it's understandable she accepted it.
Hyung Sik on the other hand, almost tasted similar "help" but despite persistent requests, he still refuses the lucrative offer for the sake of his daughter. Unfortunately Jung Ho kept insulting Bom. I want to send Hyun Soo to him to wake him up from his old ways of thinking and that the world is indeed changing.