Heard It Through The Grapevine Episode 3 Brief Recap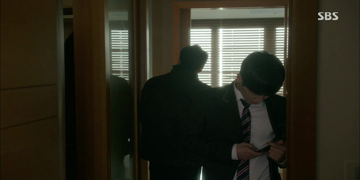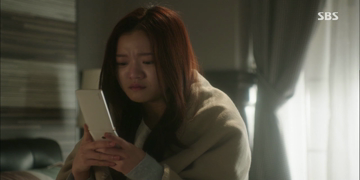 In Sang (reluctantly) moves in to a study room prepared by his parents. He's not even allowed a live-in maid nor a guard and will have to follow a very strict schedule. His butler promises to come with his wife (the kind lady who assists new mother Seo Bom) to bring side dishes and help him if needed.
Because he's pestering his assistant about his wife & newborn son's well-being, he finally allows him to send messages through his wife. In Sang apologizes he can't be there when she and their baby really need him but he's unable to tell her where he is now because his strict trainer is back. He begs his butler to help him sneaking out from this place because Bom doesn't know anything about his parents.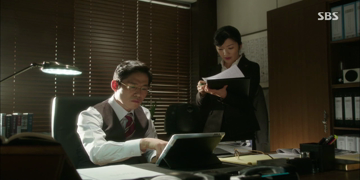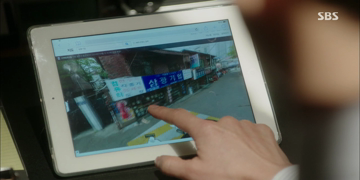 Jung Ho finds out Seo Bom's family business (a signage business Hyung Sik & his brother inherited from their father) is not going well. To sum it up, their financial situation is dreadful.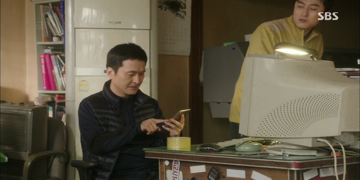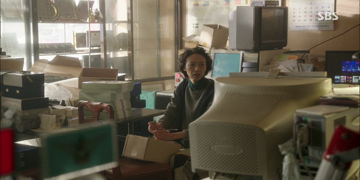 Meanwhile, Hyung Sik is worried sick because In Sang's parents have yet to call. His wife who received messages from Bom assures him everything's ok but her parents-in-law must have a very hard time accepting this "biggest shock of their lives".
Hyung Sik wants to visit them thinking of all their overreaction putting the blame to Seo Bom's "uneducated" parents because they have the upper hands (ie. they're more educated, richer and it's their son). Jin Ae believes they'll invite them soon anyway. He cleverly asks his daughter Noo Ri (who's busy preparing for her announcer camera test) to call the taxi driver who drove them last night. Hopefully he still remembers the address.
Jin Ae is grateful Seo Bom gave birth safely, the baby is healthy and In Sang really loves her. Life is full of worries and calculation, it's better for us to be grateful, right?
Meanwhile, the butler helps In Sang "escapes" from his confined study place.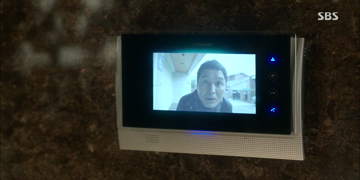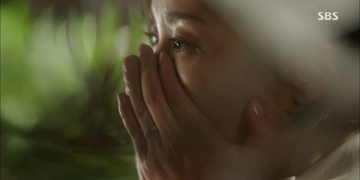 Hyung Sik arrives at In Sang's house, a very shocked Choi Yeon Hee tells him this is not the right house. They don't even know In Sang. He naively think the taxi driver gave them the wrong address.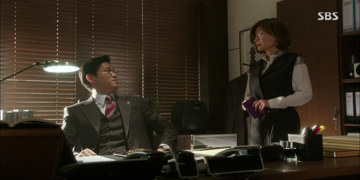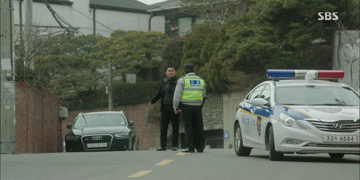 Hyung Sik searches the neighborhood trying to find In Sang's house. After Yeon Hee told him Bom's father came, Hang Jung Ho (through his secretary) complained to the police about a suspicious man in their neighborhood. Although he tells the police he's looking for someone's house, but the policeman wants to take him to police station so he decides it's best to leave.
After seeing his neighborhood area, Hyung Sik is pleased that In Sang's family is wealthy. Noo Ri called the taxi company again to confirm it's the right address.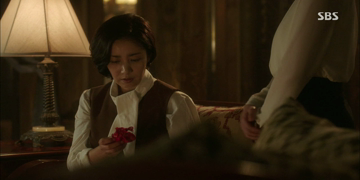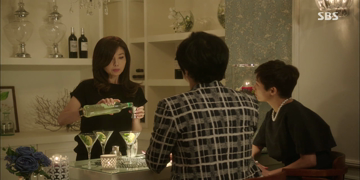 Yeon Hee receives her talisman back, didn't realize she lost it (Chairman Jang's wife took it). Her friends are wondering why Yeon Hee has been avoiding her. Was it because she lost talisman so she's been sick lately? That talisman must work well then. They're also curious why an obgyn visited her although she's sick with arrhythmia (irregular heartbeat)? Maybe there's someone else who gave birth at her house? Let's ask them directly!
The women refuse to call Yeon Hee directly. They delegate the task to Jae Won who calls Jung Ho and receives a straight forward answer that Yeon Hee always has a temporary symptom like that but she's fine now.
His secretary admits he mentioned labor pains when he called 911. Although he asked them to delete it from the record, but somehow it leaked to (his friends).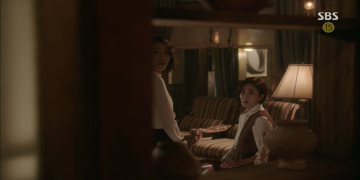 The baby is crying, Jung Ho and Yeon Hee's reactions are priceless. Because they never roomed-in with their child when they were babies, Jung Ho is surprised the baby's crying because he's hungry & he wakes up several times every night. It's normal for a baby to cry.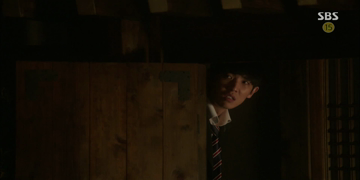 Meanwhile, In Sang is here, waiting for the right moment to be reunited with his family. The maid hurriedly brings the milk (from Seo Bom) for the baby who's doing well & eating well.
Yeon Hee is wondering if people will be suspicious when she cancels her (packed) schedules. She's not in the mood to meet anyone now. Her secretary advises her to act normally to avoid suspicion, just put her mask on. Then, she also advises Yeon Hee to treat her guest nicely. Apologize when needed.
It's heartbreaking to see In Sang and Seo Bom's sorrowful text messages, a young couple forcefully being separated by his parents. Just then, his mother brings a cup of tea for her. She apologizes if what she said hurt her feeling.
Just then, Yi Ji arrives wanting to see the baby. Mom has to remind her to keep this a secret and she's not allowed to visit her "sister-in-law".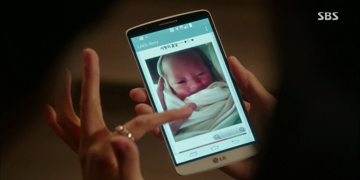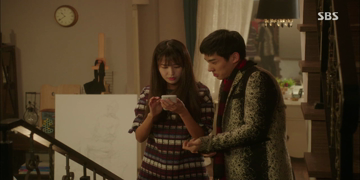 Someone sends baby's pictures to Hyun Joo's phone. She's wondering whose baby is he? Her friend think she really wants a baby, but what she really needs is a real relationship. They're wondering if something happened with In Sang's family.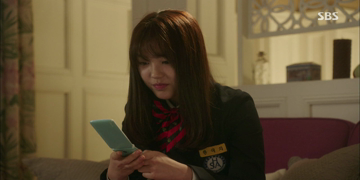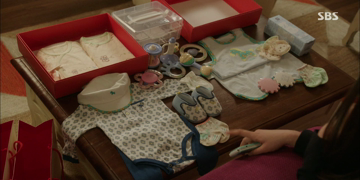 Oh it's Yi Ji! But she can't tell he's In Sang's son. Though she tells Hyun Joo his brother is not interested in other girls. Yay.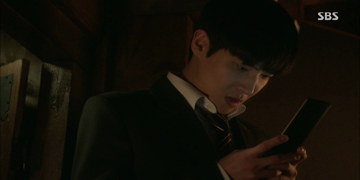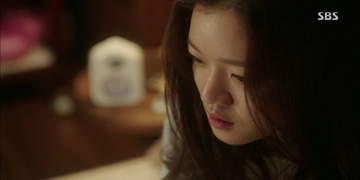 Seo Bom reports that his mother came to her room and she told a bunch of lies. He urges her to wait a bit more, his parents will go to bed soon. They can meet really soon.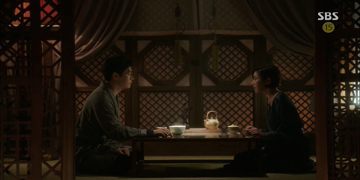 Jung Ho and Yeon Hee's urgent meeting. He disagrees his wife personally talked to Seo Bom, but it's need to be done as she has to personally apologize to her. To prevent any issue in the future. He advises her to relay her apology through her secretary. In Sang messed thing up because he gave himself too much to Seo Bom, Yeon Hee can't make the same mistakes.
It's great In Sang followed their order and left the house to focus on his study. (well, he's here 😀)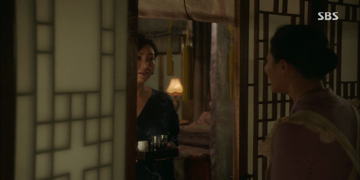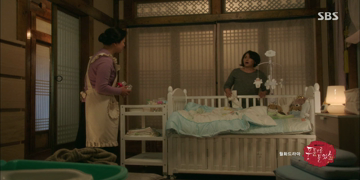 The kind maid assures Yeon Hee and the babysitter she'll look after the baby for them because she loves kids. As the loyal assistant switch off the lights and close all doors, Seo Bom quickly turns off her room's light as well. Then she nervously waits for In Sang.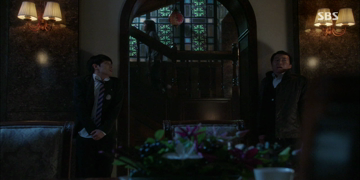 With his butler's help, In Sang sneaks inside. It's nerve-wracking, as if they're going to rob this house.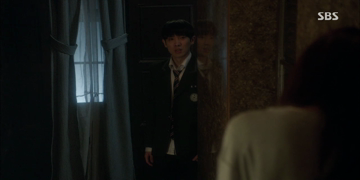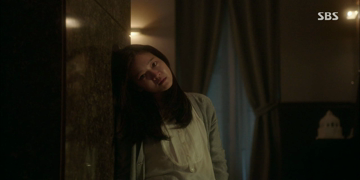 Finally, the moment they've been waiting for. Their tearful reunion.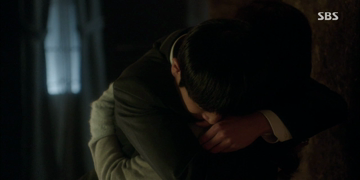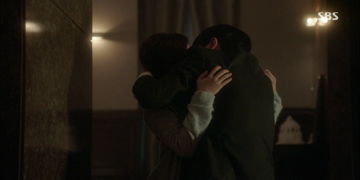 In Sang embraces Seo Bom, hugs her then kisses her passionately.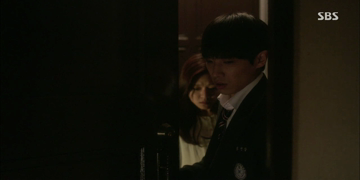 First mission, success! Second mission… they quietly sneak out to see their beautiful baby.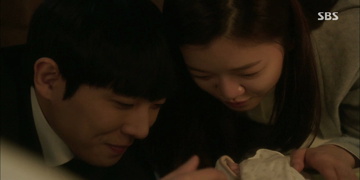 Awww…. Can't describe this sweet moment with words. (I'm so happy for them)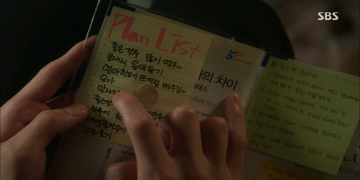 They go back to Seo Bom's room where In Sang is showing his house's floor plan to help her survive in this house. For him, the most comfortable room is his maid's room, he played in this room a lot when he was young without letting his mom know. She asks why his house is huge and he's rich. His answer is simple: he was born in this huge house and he (his parents are rich) ever since he's born.
He's also showing his plans list, to smile often, to massage Seo Bom often. Aww.. she urges to practice those together, so they smile… But it makes both of them very emotional. 🙁
Seo Bom wrote their baby's name on the last page of this book. His name is… Jin Young. He agrees it's a nice name. He has to study crazily like what he's doing now because of his grandfather and his father. She realizes his parents' expectations and the reason why they don't like her. If possible, she wants to leave this house with her baby, she knows they can do it after he proves to his parents through his study.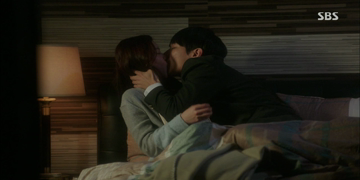 He's very grateful with her encouragement and replies it with another passionate kisses. He begs her to stay in this house. Didn't she forget the promises he made in front of her family? She confesses she doubted him that night because she heard those lines on TV so many times before. He promises they'll get married without his parents' permission after they turn 20. She knows in reality that people over 20 break up because of their parents, In Sang naively tells her because they're not meant to be together in the first place (their love is gone).
They went through difficult times together so they'll be fine because they love each other.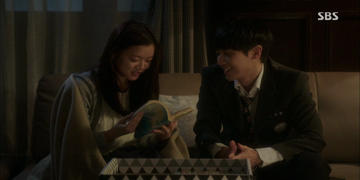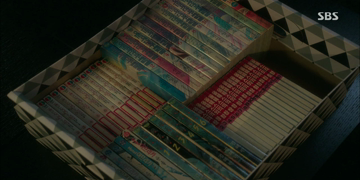 In Sang surprises Seo Bom with his comic book collections. They read the comics until they fall asleep.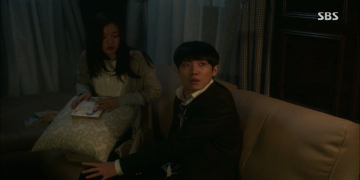 The butler wakes up the young couple, regrettably advises it's time for In Sang to leave.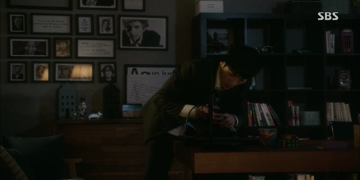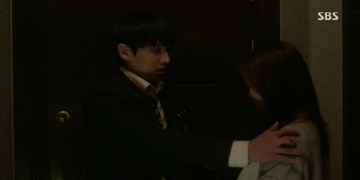 He gives her a laptop so they can contact each other without getting caught. Emails are better. But beware, his father can hack their email addresses. She's upset he's really leaving but he doesn't have any other choice (for now). He promises to send her an email later.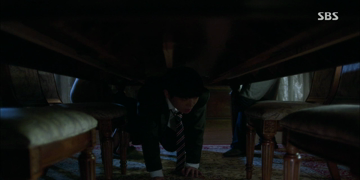 In Sang is almost get caught by his mother who can't sleep & decides to have a cup of tea in the dining room. He hides under the table. Then, his father joins his mom. They aren't leaving anytime soon. The butler steps in trying to help In Sang to get out of the house.
Meanwhile, Seo Bom who's worried about In Sang is checking the situation.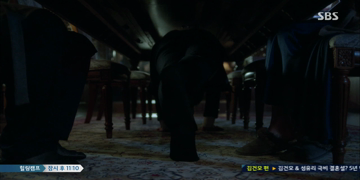 He's enduring well although his "push up with one foot" position is definitely not very comfortable.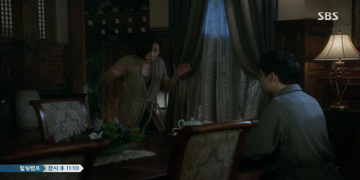 Unfortunately, In Sang is very exhausted. His legs gave up, he loses his balance & his foot touches his mom's foot. There goes his hiding. He crawls out to his very shocked mom and very calm dad who knows his son was hiding under the table.
Dad orders he cannot come home until the first round of his exam next year, a request he can't fulfill. Seo Bom joins them. She tells them that if he can't go home, then can she come to his study place every week or once every ten days? In Sang promises to follow their orders as long as they can meet.
Jung Ho asks Seo Bom why she really likes In Sang. Yeon Hee asks why did she approach In Sang? Please be honest.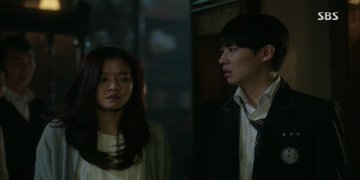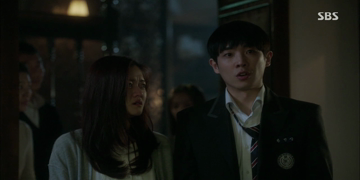 She didn't approach him like what Yeon Hee thought. In Sang tries to help her by explaining that he likes her, he likes everything about her. Most importantly, he likes the fact that they love each other! Love in this rough world.
She then confirms that she would never be trapped or locked up here if she doesn't love In Sang! Jung Ho and Yeon Hee are speechless with their brave brutal answers. Seo Bom asks them to allow her to breastfeed her baby.
Everyone overhears their conversation. Including the kind maid who nods agreeing with their bold answers.
Comment
Their love conquer the highest mountain and deepest sea. Their love is strengthened everytime they face new obstacle. Are they rebellious teenagers? Well, they were. According to In Sang's parents, they're the most rebellious teenagers they've ever seen. Unfilial son who keeps breaking the rules. Future daughter-in-law who drives them insane. But… this is what we call love. It looks naive, but it's pure. Love is supposed to be pure, isn't it? Not calculating, but love as the way it is. Not thinking about levels, financial situations, etc; the most important thing is… they love each other.
But they must also realize they need to be prepared for the future. That's what his parents are trying to do, help him to get the best future for his life. It's understandable why they are mad and can't accept the truth because their perfect plan is ruined now. And if people find out unmarried In Sang is now a father, according to them, his future is ruined. They need to think of the other way out to help their son, Seo Bom and their baby to survive & be successful in this judgmental world.
This drama called out to the son's parents who in most cases have the upper hands and don't hesitate to blame the girl / girl's parents for not raising her right. Ignoring the fact the baby is conceived by two people, a man and a woman. It reminds us again that both the man and woman are equally responsible for their baby. In many cases, the woman's future is ruined because the man or his parents don't want to accept the woman & their baby into their family leaving her raising her baby alone.
Heard it through the grapevine is doing incredibly well presenting the satirical remarks in a fun way.  It's a pity the rating dropped, but all three dramas ratings went down last night so hopefully it'll go up tonight. 🙂