Highly Anticipated MBC Weekend Drama "Flower of the Queen" Revealed 4 Posters
MBC released four official posters for their upcoming weekend drama Flower of the Queen on 14 March 2015 conveying the heroine's desire to be successful & loved.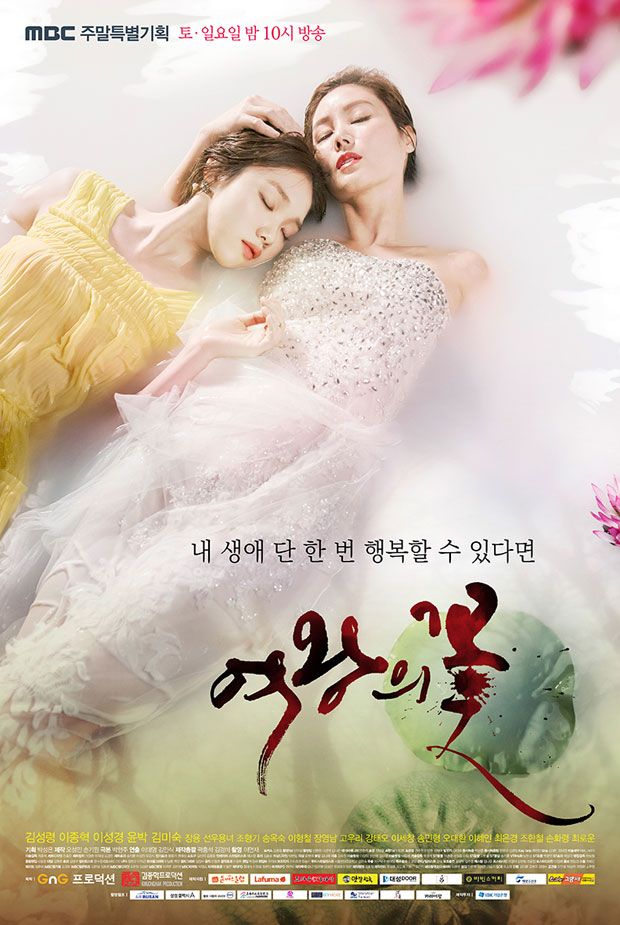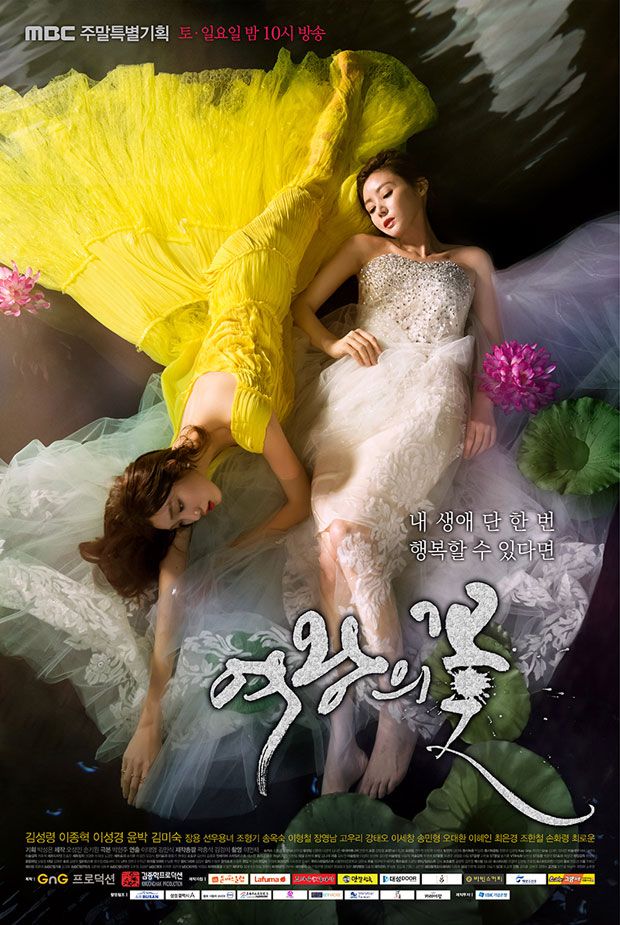 Kim Sung Ryung and Lee Sung Kyung play mother-daughter Lena Park & Kang Yi Sool. Lena Park abandoned her daughter because of her ambition to be a successful star chef, making Yi Sool resents her. But she can't deny the fate and the nature instinct that she's her mother. The contrast between white and yellow in the posters imply the rivalry & hostility with this mother & daughter's relationship after they get reunited.
BTS pic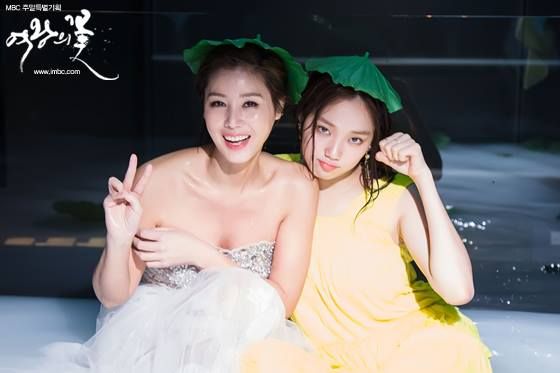 Underwater poster – four main characters in the water tank. Lena Park, her husband Park Min Joon (Lee Jong Hyuk) and Park Jae Joon (Yoon Park). Putting a brave face that her marriage is still going strong, she develops a secret crush with her brother-in-law Park Jae Joon who loves her daughter Kang Yi Sool. Park Min Joon is drown while Lena Park has a strong desire to swim to the surface but unfortunately she can't.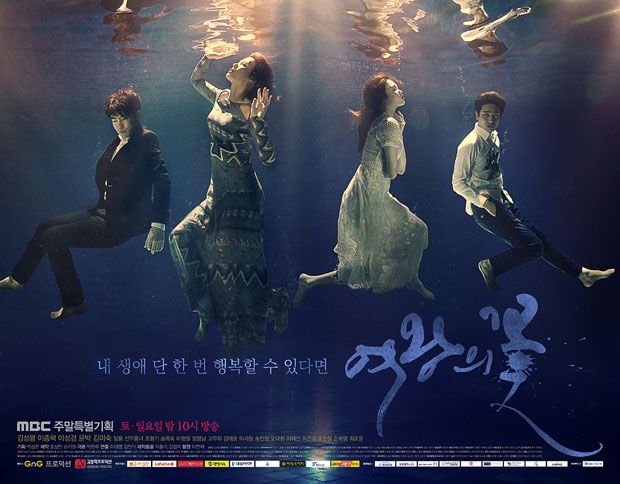 BTS pics of the underwater photography for the third poster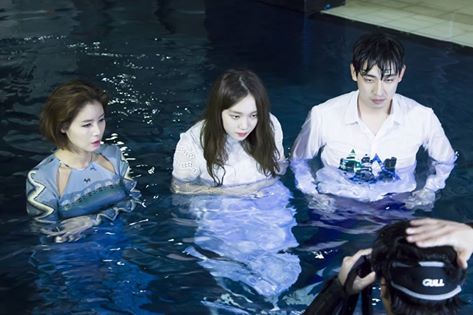 Cheeky Lee Jong Hyuk 😉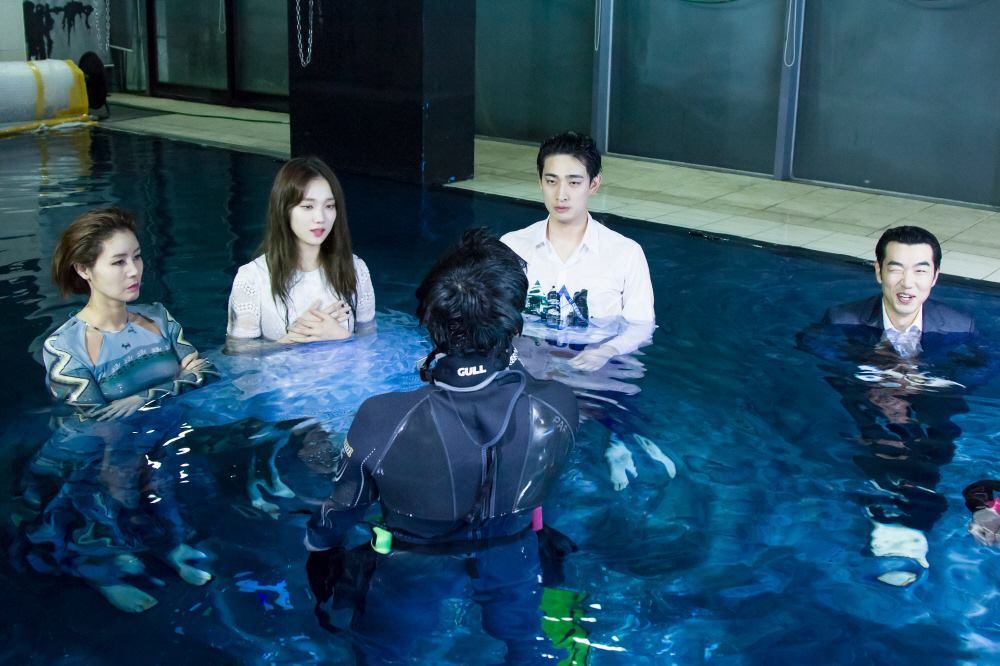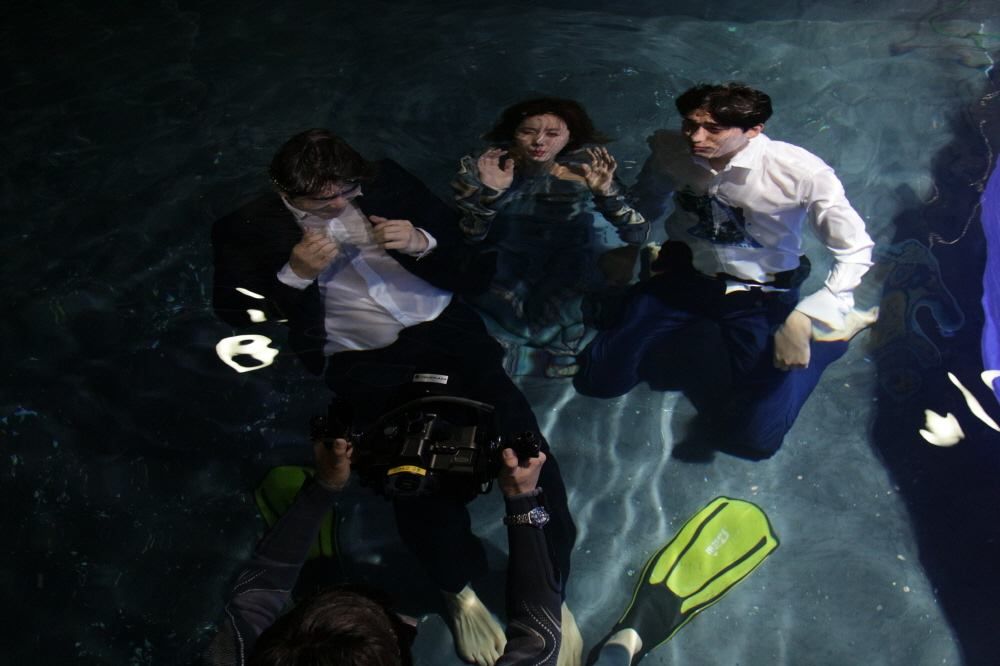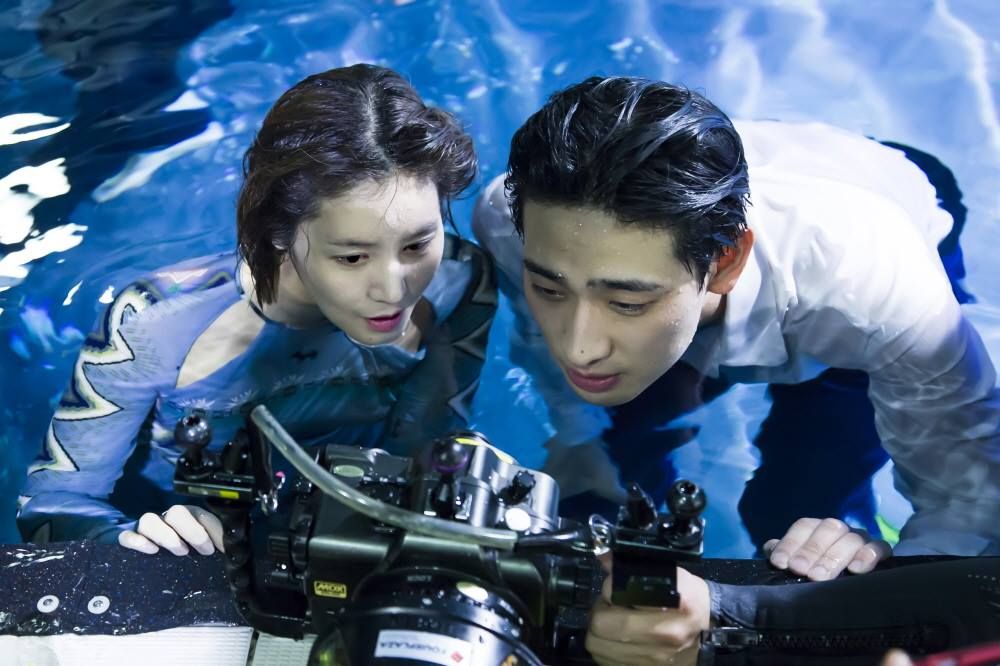 The last poster is the typical weekend Korean drama poster with the heroine the only one wearing the bright red dress, posed like a little mermaid. Kim Sung Ryung, Lee Jong Hyuk, Lee Sung Kyung and Yoon Park on the right; Kim Mi Sook, Jang Yong, Lee Hyung Chul, Go Woo Ri, Jo Hyung Ki, Jang Young Nam, Kang Tae Oh, Song Ok Sook on the left. Kim Sung Ryung's red skirt links these characters together.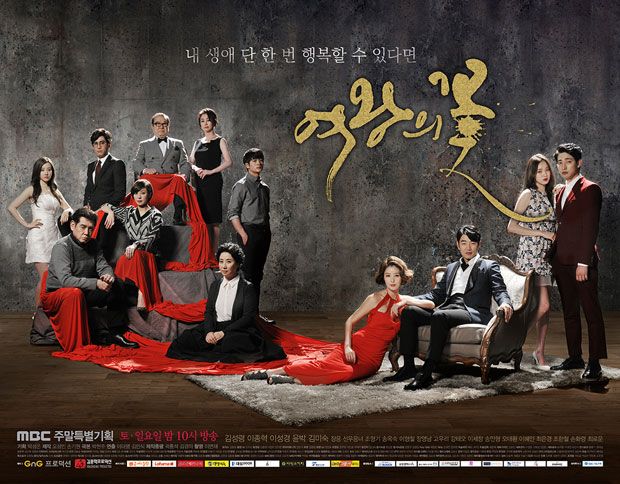 Flower of the Queen is set to premiere this Saturday, 14 March 2015 on MBC.
Poster Shoot BTS Video
credit: imbc