Hogu's Love Episode 1 Brief Recap
February 12, 2015
|
Recap
Do Do Hee (UEE) is a swimmer goddess in Korea's national team. Despite her best effort and endless encouragement from her couch So Shi Min (Choi Duk Moon), she's always getting the second place (aka silver medal). Like her name Do Do, she's haughty.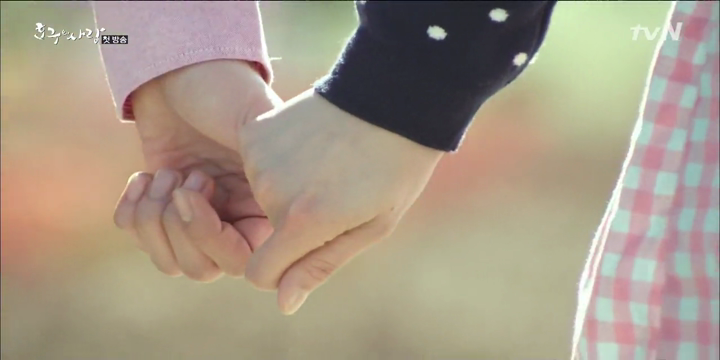 Our hero Kang Ho Goo (Choi Woo Shik) is love. A naive 24yo man who has very little dating experience yet he's a caring, thoughtful young man. He believes when a woman sends him text messages every day for months, calls him whenever she needs him, watches movies together, holds his thumb and hands, it means she likes him; they're dating.
His "dating" illusion is crushed after he realizes Min Ji only likes him as her oppa friend. For women, oppa means several things: real oppa, oppa friend and oppa boyfriend. He's upset nobody tells him this harsh reality about what "oppa" means to women.
When he asks his friend Tae Hee what does thumb holding mean, he answers it's "some" (by Junggigo and Soyu) – a blurred line between friends & lovers, not lovers but a man & a woman who're more than friends.
Ho Goo realizes his perspective about dating is still murky. He gives because he receives, so will he receive after he gives? He's never been in any relationship before so he doesn't know the difference between flirting and dating. What does he really want to do now?
His first crush Do Do Hee appears in front of him like fate. They meet in the middle as they cross the traffic light from the opposite directions, but suddenly his phone is ringing. He stops to talk to her, but because of a red light he loses the opportunity to even say hi.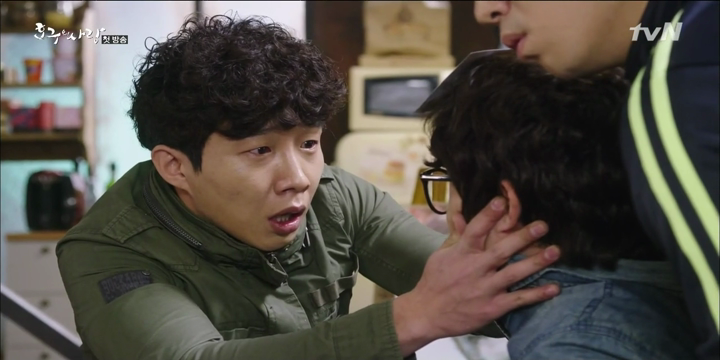 His friends Kim Tae Hee (Choi Jae Hwan) and Shin Chung Jae (Lee Shi Un) can't believe that after Ho Goo secretly took her pictures like a paparazzi then ran away because of a red light. Why didn't he use that rare opportunity to say hi or to ask for her autograph (for Chung Jae)?
Kim Tae Hee tells Chung Jae that Ho Goo and him went to the same school as Do Do Hee. Tae Hee transferred to that school the same day as Do Hee. They remember her as their friends, but does she remember them? They're friends, right? But according to Do Hee's coach she doesn't have any friends.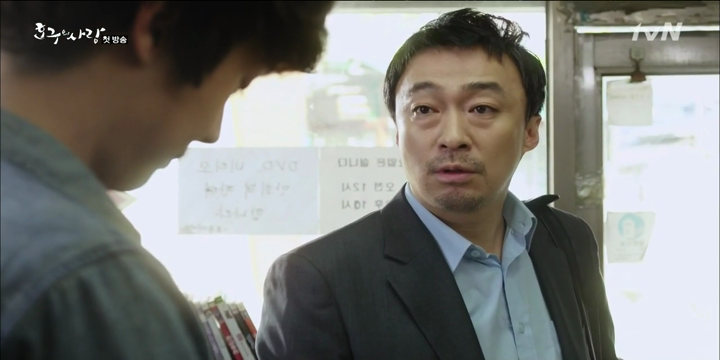 Ho Goo's father  Kang Yong Moo (Jung Won Joong) runs a comic store. He's a cool dad but during hard times he quickly loses his confidence, a trait he passes on to his son.
tvN loves their actors… =) Lee Sung Min made his cameo as Misaeng's Section Chief Oh, asking Ho Goo to convince him to buy Misaeng's comic of course. Ho Goo is not convincing enough as a book salesman, Chief Oh ends up renting the comic books.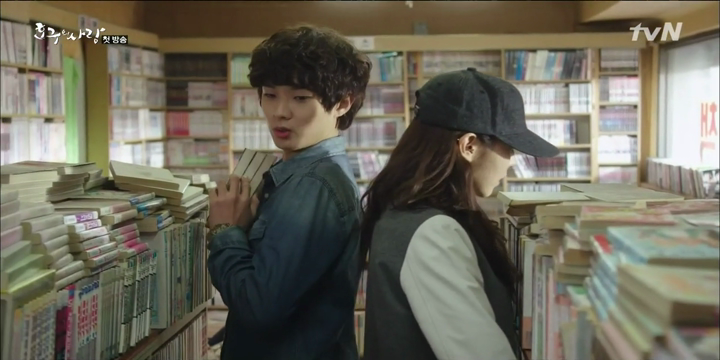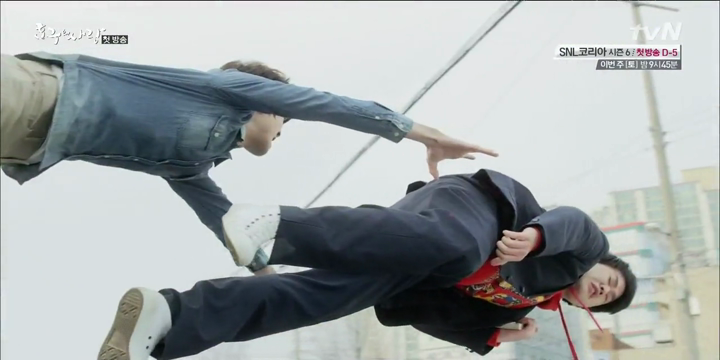 Ho Goo and Do Hee meet again, but he doesn't recognize her while (looks like) she does. His eyes sharply notice the comic book thief so he runs to chase him until he gets the comic book back. Do Hee already left when he's back to the store. He finds out she rented few comic books, but not volume 3.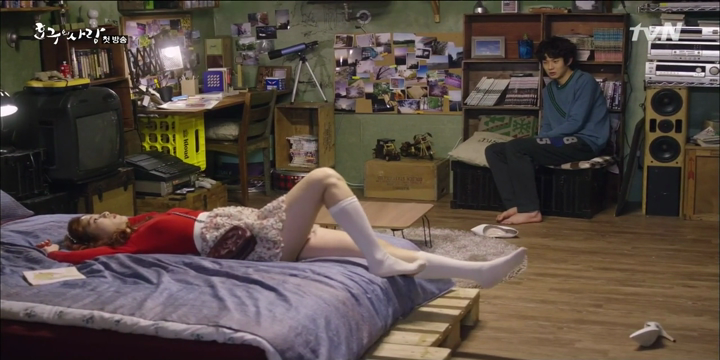 Kang Ho Kyung (Lee Soo Kyung) is Ho Goo's sister who attracts men with her good look but she never thinks about dating seriously though she's a dating expert. She believes that because of our modern society, people are always in a rush. People need to look at the signal very carefully. Will my green light turn on the same time as that person's green light? Timing is crucial here.
Ho Goo believes once he spots the right person in the crowd, he should never miss that moment & run to her.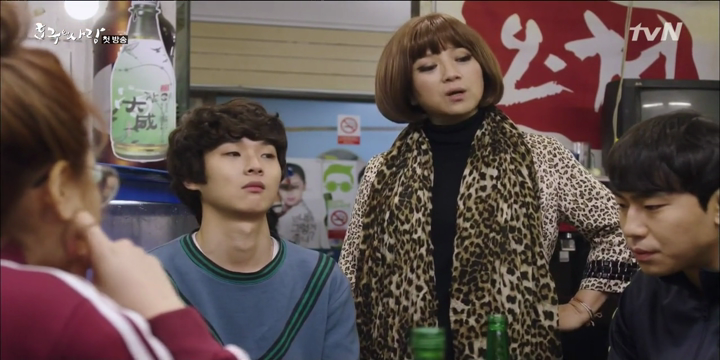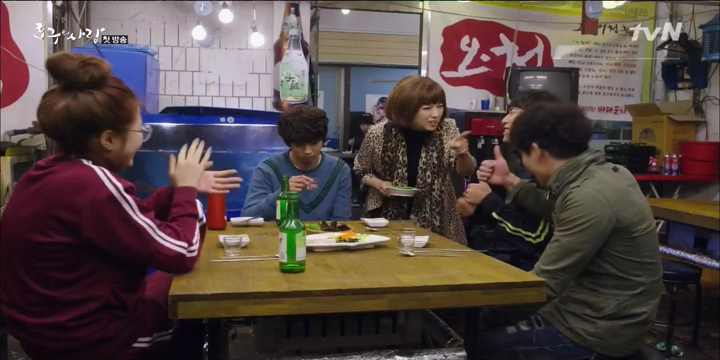 Mom Kim Ok Ryung (Park Soon Chun) is a sassy lady like Kang Ho Kyung. You laughed at my son? Don't you dare! Though sometimes she makes fun of her son in front of his friends, but she deeply cares & loves him.
Tae Hee and Ho Goo decide to go to their school's reunion to catch up with their school friends, they hope Do Hee will also come.
They take their time choosing the best outfit & style, only to get it ruined by Kang Ho Kyung who dresses her brother with the same shirt that the restaurant's waiters wear.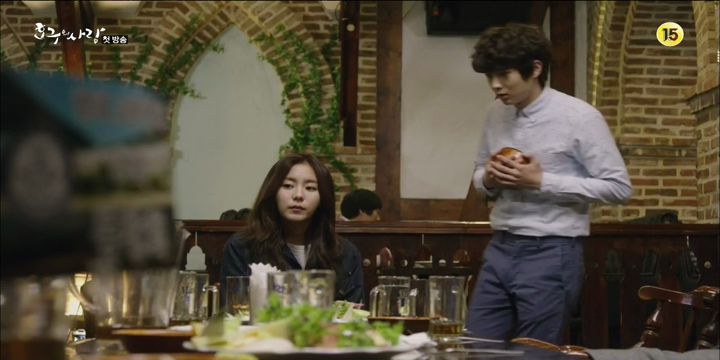 Do Hee finally comes to the reunion after everyone else left. Ho Goo meets her eating alone when he's back to get his bag.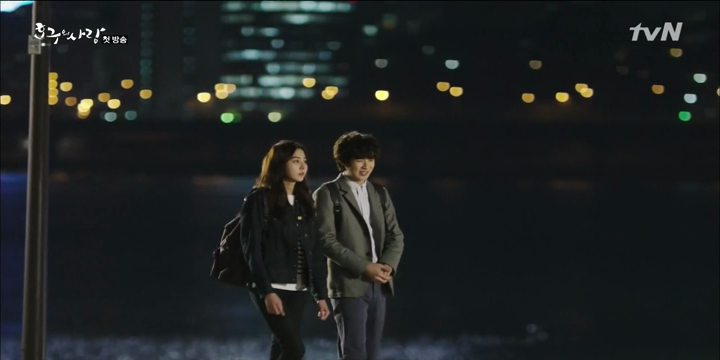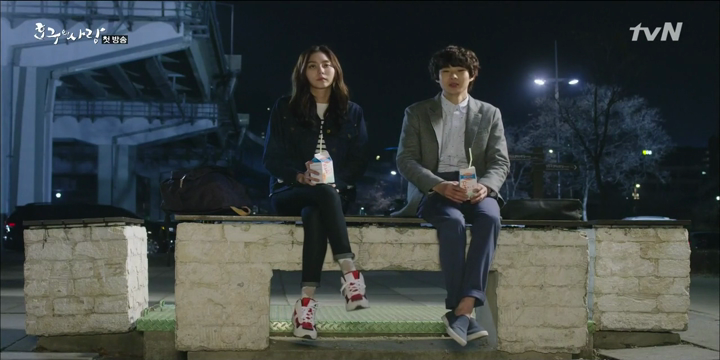 They take a stroll in the Han River. According to dating expert Ho Kyung, Han River is just a Han River while according to a magazine Chung Jae read, a man & a woman walking together in Han River means they're dating. But things are not progressing as well as Ho Goo thought it'd be. It's realistic though. They haven't seen each other for a long time, so they're here at the Han River as friends not as lovers.
He folds a paper and put it inside the juice box because he doesn't want to take it home yet he doesn't want to throw it away either and he doesn't want to remember it anymore. It seems like he'll forget about this memory forever. Do Hee tells him it's immature.
The paper he put inside the box is the life insurance contract he was forced to sign & purchase at the reunion earlier.
Although she thinks it's immature, but what Ho Goo said makes sense. Do Hee decides to put her positive pregnancy test inside her juice box. Both of them left the juice boxes, only to be found by the cleaner who's grumbled people didn't throw their rubbish in the rubbish bin. He's shocked to find pregnancy stick inside.
Dating expert Ho Kyung advises Chung Jae that a woman's signal is usually very ordinary. They hope a man will change what the ordinary thing she says into something special. For example: if she wants to see the sea, she expects the man to say something that'll surprise her. It's her green light according to Ho Kyung.
As Do Hee and Ho Goo wait for the traffic light, suddenly Do Hee says she wants to see the sea. Ho Goo gives many excuses saying it's cold, it's too late, etc not knowing that Do Hee just gave him the green signal he's been waiting for.
Disappointed he doesn't want to go, Do Hee is ready to say goodbye. Thankfully Ho Goo catches it before it's too late. He violates the traffic light, holds her hand to take her to the sea where unexpected surprises are waiting for them.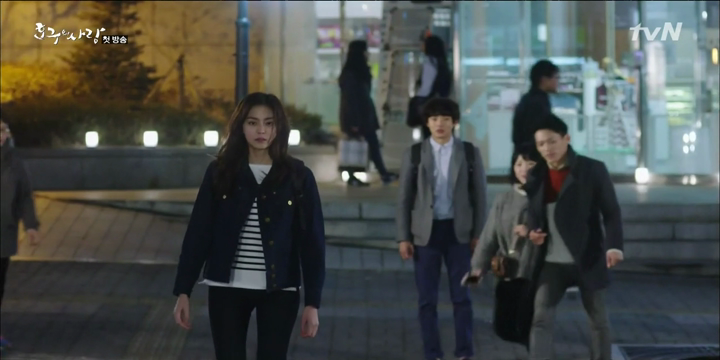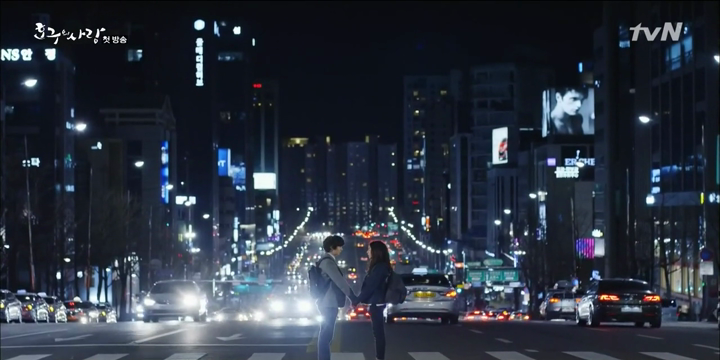 Impression & Comment
Ho Goo is love ❤  A heartfelt nice pace pilot episode, well written & strongly acted. Choi Woo Shik is nailing his character, making me want to reach out and hug this sweet adorable young man. UEE is doing a great job but the biggest surprise here is rookie actress Lee Soo Kyung who's naturally immersed herself acting as dating expert Kang Ho Kyung.
Characters-wise, so far I adore every single characters including Ho Goo's parents. Their characters are relatable and realistic. Alpha girl Do Hee who looks strong from the outside but holds a pain & secret inside. Alpha girl Ho Kyung who takes dating as granted yet most likely there's a reason why she never finds the right man. Beta male Ho Goo who looks naive from the outside but very caring & romantic. And his friends who laugh at him yet they're longing to meet their soulmates. We still have Do Hee's ex-lover who we'll meet on episode 2. Hopefully he won't be a typical annoying second male lead.
Nowadays, it's quite hard to differentiate flirting -v- dating because people are scared of getting hurt. They prefer to stay in the comfort zone "some" as a man & a woman who're more than friends but not lovers. So if things aren't going to the right direction, it'll be ok. This drama teaches us to open up our heart & be confident. Take the first step after we find the green signal. Try to understand the signal the other person gives. It's okay to get tips and guidance from our friends, family magazines, etc. But at the end of the day, if they don't take the risk, nothing will ever happen. At the end of this episode, Ho Goo decided to take his first step… for his first love, Do Hee.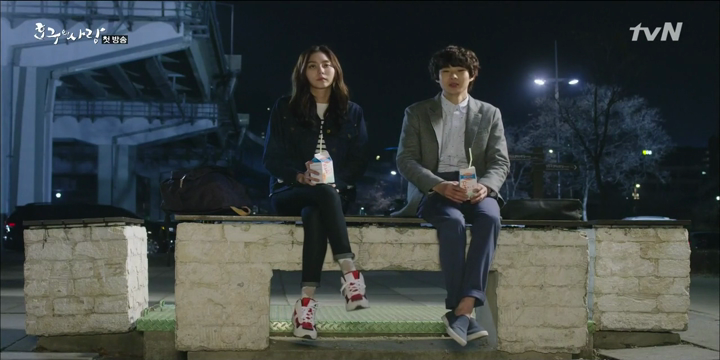 I'm excited to follow Ho Goo's journey as he learns the beauty of love and real romance. Not from the lens of his camera, but from him experiencing it himself.