Hogu's Love Episode 13 Brief Recap
Episode 13 – Let's Flirt Moderately
Hogu narrates that he's not as skilled as Couch Shi Min nor he's as smart as Kang Chul but he wants to stay next to Do Hee until her scar heals, insignificant thing like a band-aid. He realizes their romantic feeling is over now hence he has no other intention but that kiss… changes everything.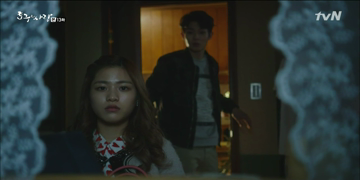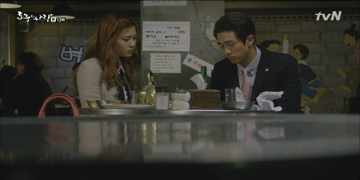 He wants to ask Ho Kyung's advice but she's sitting in the dark with a very sombre expression thinking of Kang Chul's confession that he is gay! That his heart raced for a man who's in love with another woman. Holding the shoes she wore when she kissed Kang Chul, she's questioning why he's doing this to her. Ho Kyung actually stole incomplete empathy assessment test, the test which made Kang Chul believed he's gay.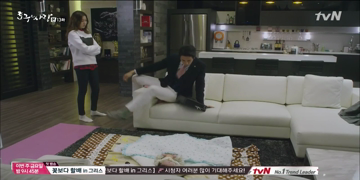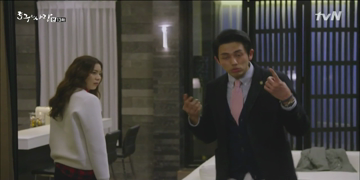 Kang Chul arrives home, drunk. He points out because of baby Geum Dong now he discovers his true identity. And Do Hee will probably be the first & last woman for him. He sings Kang Chul likes a woman before fainting on the floor.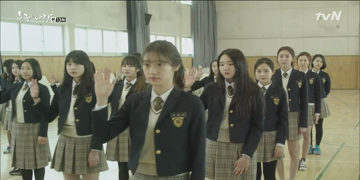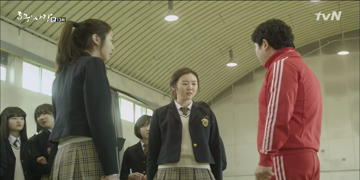 Flashback to school assembly where the students promised they wouldn't be swayed nor influenced by sexual culture & protect their virginity until the day they get married & become parents. The girls passed on the purity candy as a vow to protect their precious virginity but Do Hee's classmate refused to eat it because nothing would change if they ate / didn't eat the candy.
Do Hee challenged the guys to eat it as well implying because this was sex education for both girls & guys. Where's the equality? Does it mean the guys don't need to protect it?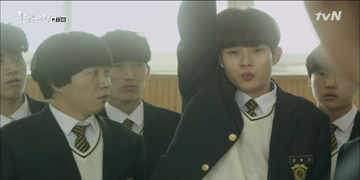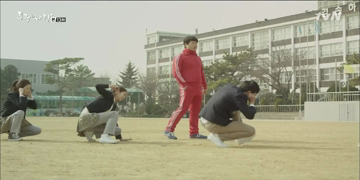 Hogu volunteered to eat it because he also wanted to be pure. Everyone laughed at his innocent answer, the teacher scolded him. Kang Chul also put his hand up, instructing everyone to eat it. Suddenly, the boys asked to eat the purity candies. The teacher then punished Do Hee, her classmate, Hogu & Kang Chul for causing chaos.
The boys admired Hogu's braveness for stepping up for his "girl". Kang Chul got involved because of their "love triangle". Tae Hee brought up Do Hee's tteokbokki date with Kang Chul so everyone concluded they're indeed dating. Kang Chul's driver who saw Do Hee and Hogu struggling to walk home, told Kang Chul to offer them a ride. Kang Chul agreed, but only Do Hee.
Ho Kyung waited for Kang Chul who didn't recognize her. Because she wore her own name tag. She's like a Wang Ho Goo (big fool).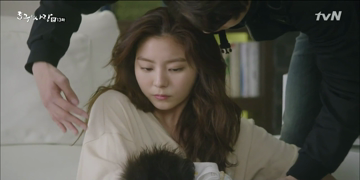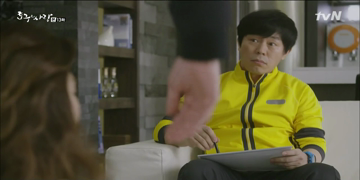 Back to present time. Do Hee is acting like a drunk person who's completely sober while the drunk man is currently sleeping in his room right now. Babysitter Hogu arrives to look after Geum Dong. They're very awkward, nobody wants to touch each other. She'll go to Jejudo for a packed training schedule. Suddenly Do Hee kisses couch Shi Min. Then, she also kisses Kang Chul!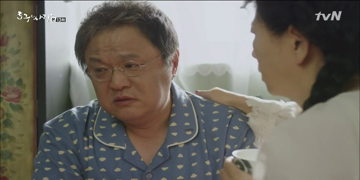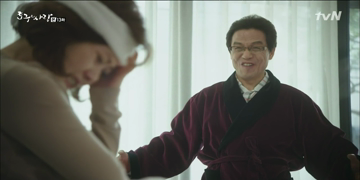 Kang Yong Moo is shocked finding out about his son's baby & the fact he's a grandfather now. His wife is sympathized with Hogu who couldn't tell them this secret, wondering if his girlfriend has proper post-partum care. Byun Kang Se's reaction is very unexpected. Instead of getting angry & ashamed like his wife, he's proud of his son who caused an accident and had a baby after he got his own place. His son is a real man! Nothing wrong to have a baby out of wedlock.

Tae Hee & Hogu discuss that when a person really likes someone (like Chung Jae to Ho Kyung), he easily moves on to another woman because he wants another woman to fill in the huge empty space left by the woman he really liked. So it's not the person who matters but the empty space which need to be filled.

Kang Chul's parents and Hogu's parents first meeting. While Kang Yo Moo and Mok Kyung Jin share the same ashamed reactions & crying while holding hands; Byun Kang Se and Kim Ok Ryung give each other's name cards. 😀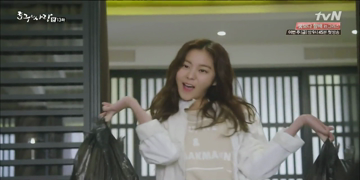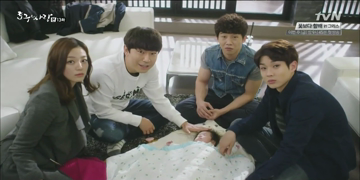 Do Hee brought 20000won worth of Bungeoppang for Hogu to return his favor, cheekily winks at him only to find their friends are all here.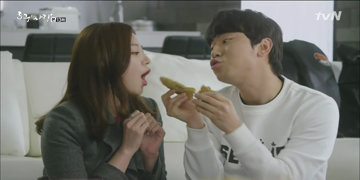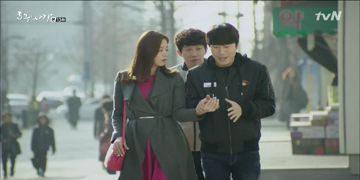 Kong Mi and Chung Jae who just started dating because she flirted to him makes everyone's going to pass out from all their cheesiness. Do Hee pretends she missed Geum Dong hence she went home early (clearly couldn't admit she missed Hogu). Kong Mi think it's not over between Do Hee and Hogu.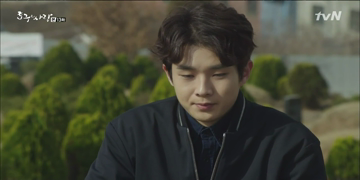 While Do Hee is home, Hogu decides to go to the graveyard. Confessing to Do Hee's ex-boyfriend (who he believes should know) that Do Hee keeps seducing him and it drives him crazy. He knows she needs someone to rely on. In front of him, Hogu promises he won't fall for Do Hee. He also tells him about Geum Dong & put adorable Geum Dong's drawings before he leaves.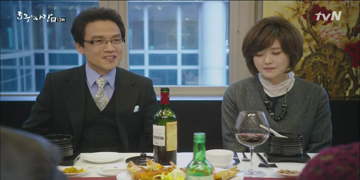 Byun Kang Se who's pleased his son killed two birds with one stone welcome it with open arms thinking it's a blessing. But Kyung Jin disagrees because her lawyer son handles many important cases & is in negotiation for another raise. Yong Moo who doesn't like lawyer son-in-law is clearly unhappy because they won't have time to play GoStop together nor his child will spend lots of time with Kang Chul because lawyer tends to be busy. They won't be able to swim together. Kang Se promises they won't interfere with their in-law's swimming career (because they mistakenly thought they're currently meeting Do Hee's parents and Kang Yong Moo & Kim Ok Ryung keep talking about their child's swimming competition!)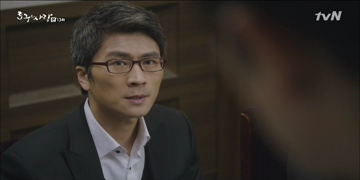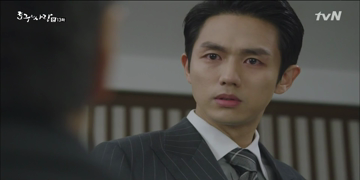 Meanwhile, very nervous Kang Chul is in the court for his gay client's discrimination case. He's struggling to say the witness saw the defendant was kissing another man in the car. The role model professor then asks if Kang Chul has experienced love before, if he ever had his heart beat really fast. Kang Chul recovers fast pointing out homosexuality degrades holy union between a man & a woman. It's the reason why Korea ban same-sex marriage. It's the same reason why the defendant isn't getting married because his heart never beat fast for a woman. Until that man came into his life, the only person who made his heart race fast.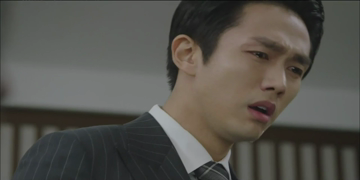 It made him confident to love him but unfortunately that man rejected his feeling. Kang Chul is crying! He loses the case.
The lawyers in his company are now whispering that Kang Chul is gay. He never has a girlfriend even once. He's stressed out. Ho Kyung cheers him up that it wasn't the only trial he lost. But he think she's clueless & rude.
She fights back that she's not a punching bag. Cry, let it all out when there's someone by his side trying to make him feel better. Let go all his pride. She's worried for him yet he doesn't understand her feeling. It's over now for them.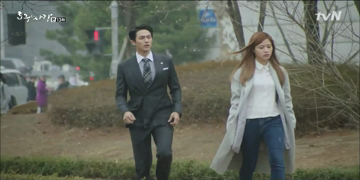 But Kang Chul chases her begging her to take responsibility because he feels like she knows the answer. Moreover, he discovered his true identity because of her. He begs her to "fix" him. To heal him. He's very selfish because the only one who matters for him… is himself. He doesn't care about Ho Kyung's feeling. She refuses to help him.
Do Hee encourages Director Park to meet a great man instead of wasting her life looking after her company & her "kids". But she took it as an insult. She isn't a woman who goes around dating men for their power. She built her company using her own money! She has her own power.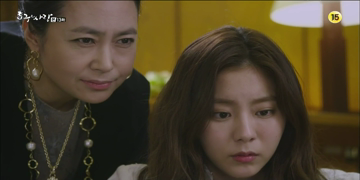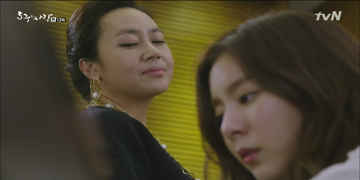 And Do Hee isn't like other trashy girls who date around men for their power. It's the reason why she really likes Do Hee because she's a strong woman & she takes after her. Do Hee who wanted to confess the truth decides it's best to bury it forever. Wow Director Park is a very intimidating woman!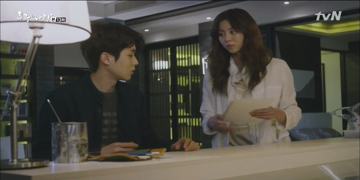 Hogu prepares a present for Geum Do which he plans to give when he gets adopted later. A cute webtoon about Geum Dong.
It's a story about a poor boy who discovered a baby with wings on his back. They eat, take baths, take naps together while hiding so people won't find out about them. But the baby's wings fall off when he gets adopted & they don't have to hide anymore. He wants Geum Dong to know he's born as an angel & he was never abandoned (can't stop the tears :'(). Do Hee is grateful her son has someone who really loves him… Kang Ho Goo.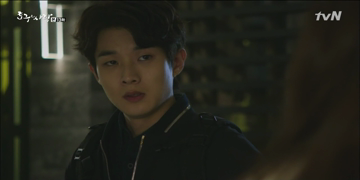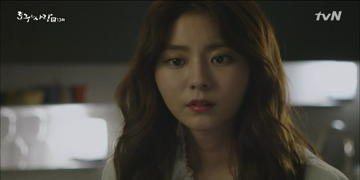 Hogu's reaction is making me mad. He tells her to stop flirting with him. He drew Geum Dong because he thought about Do Hee everyday, so please stop looking at him with those eyes. It drives him crazy, Do Hee ya.

He confesses she's the first woman who made his heart beat. His first love! Yet although they slept together and their eyes locked, he couldn't do anything. Do Hee is too cruel (for him) so he begs her to stop flirting with him & focuses on getting Geum Dong adopted by great parents. Hogu refuses to hear her explanation that he never even asked her who's her first love.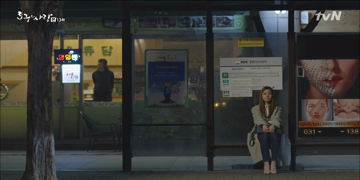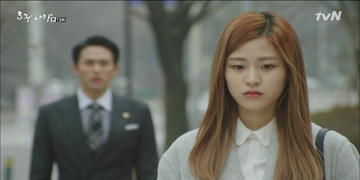 Ho Kyung recalls Kang Chul's desperate pleas. He's trapped, scared to death. Should she help him?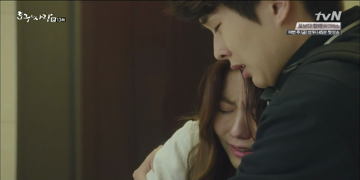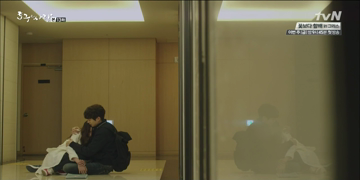 Thankfully, Hogu returns. He's surprised to see Do Hee's crying while holding the sketchbook he gave to her several years ago. Finally realizing… her first love was him!
She cries out…  who would never liked a guy who drew her beautiful pictures? Who wouldn't like a guy like him? It was him who flirted with her first by giving her this sketchbook. Does he think a single mother doesn't deserve to love and seduce the man she loves? He hugs her… asking her to stop breaking his heart.

Ho Kyung decides to help Kang Chul. But he still doesn't think of her as his girlfriend. Hence, his client asks Kang Chul for her number. 😀
Do Hee, Hogu and baby Geum Dong peacefully sleep together, holding hands. So sweet
Brief Comment
I'm not crying, seriously I'm not crying :'( A really awesome episode – the characters are "forced" to confess their feelings. After roller coaster of misunderstandings, Hogu finally realizes the truth – he is Do Hee's first love. It's not a drama if the characters aren't dealing with these misunderstandings, isn't it? But I'm glad it's over now. Can't wait for them to rediscover their feelings for each other & raise up Geum Dong together.
Unfortunately, they need to speak up the truth to their parents who mistakenly thought Hogu's parents are Do Hee's parents! It's confusing yet driving me insane. Their comic scenes aren't funny anymore for me thinking of all the heartbreaks they'll have once they find out the truth. The sooner they find out, the better.
Ho Kyung also needs to gather up her courage so Kang Chul will know he kissed her not Hogu. That he's not gay like he concluded based on incomplete test assessment. I think she's getting there because she already took the first step… trying to heal & discover his true identity's confusion.