Hogu's Love Episode 3 Brief Recap
February 19, 2015
|
Recap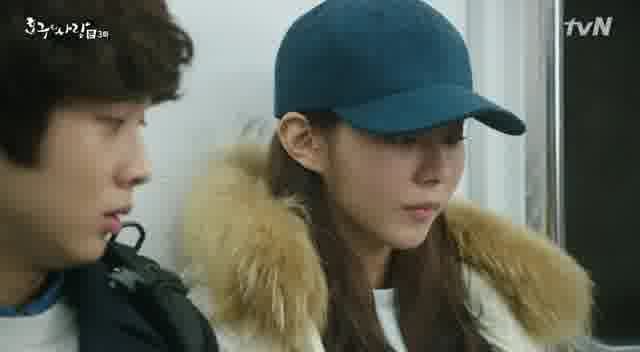 Do Hee isn't surprised to meet Hogu although they haven't seen each other in the past six months. On the contrary, Hogu can't even look at her. He doesn't want to believe what he just saw… Do Hee is pregnant! According to a very sweet guy Hogu, a baby is made when a married couple makes love. So he believes his chance to be with her now… has gone… because she's married.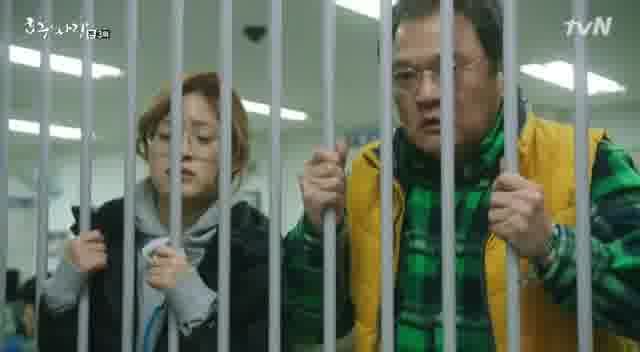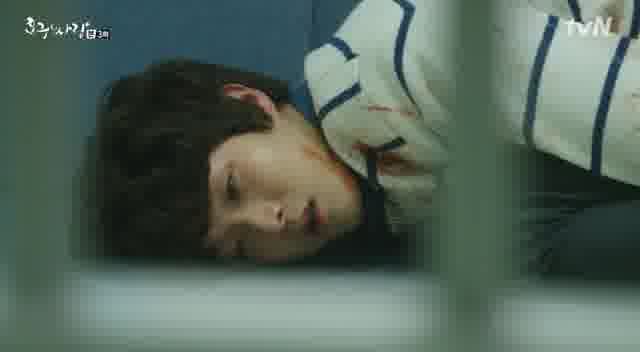 Hogu's hands are covered in blood and he's locked behind bars in the police station. His dad and sister come to bail him out. What happened, Hogu?
Six months ago
Tae Hee finds out Hogu spent the night with Do Hee, the girl he had "some" with and who he'd promise to meet on Christmas day is… Do Hee.
He's upset Hogu hid it from him after everything they went through together since Tae Hee moved to his school. Nevertheless, he's very proud of Hogu because now he's in the same level as Byun Kang Chul!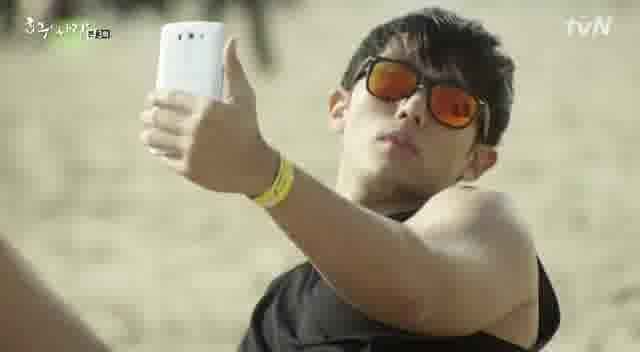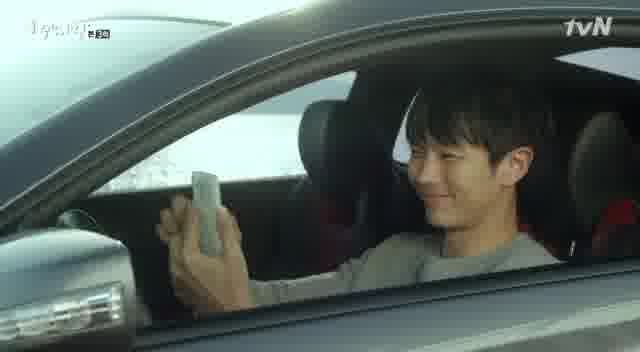 Cue to… competitive Kang Chul Kang Chul wins open water swimming competition. He coolly took his selca although he's shivering in cold, he rejected a kind man who offered to take his picture.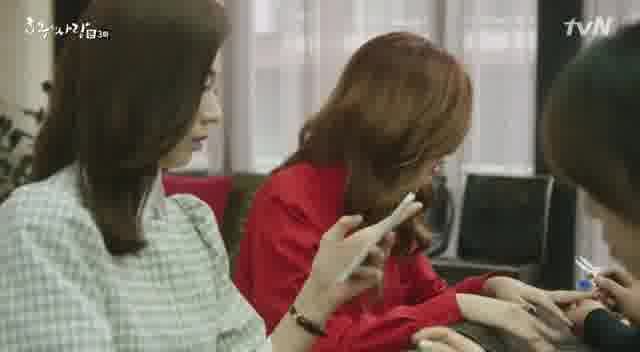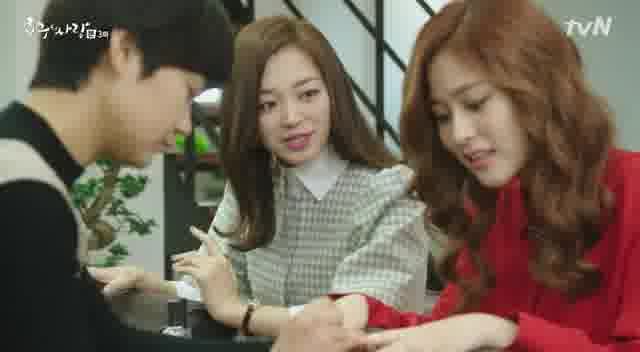 In Kong Mi is so frustrated with her boss' annoying habit. She has to "like" his selca. Meanwhile, she begs Ho Kyung to introduce her to her brother as promised, but Ho Kyung wants Ho Gu to meet a girl sweeter than her.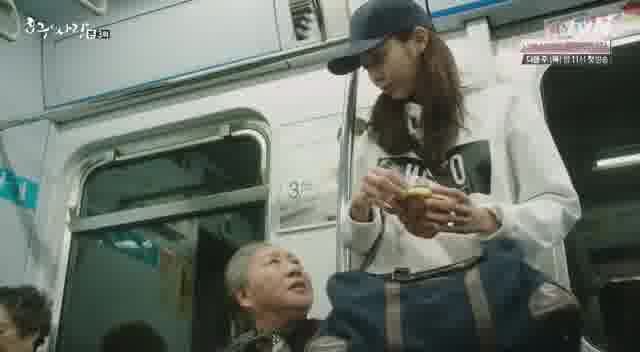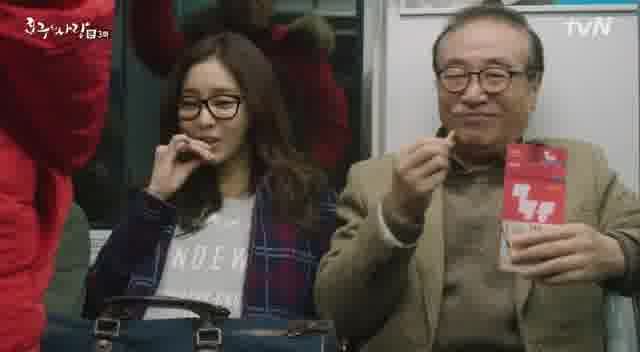 A kind grandma tells Do Hee to sit down, she's surprised she knew she's pregnant. They talk about morning sickness and such, she's touched to hear her sweet advice. Time passes by… November… now it's December.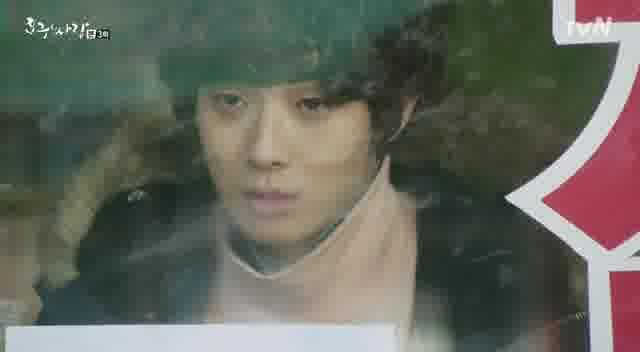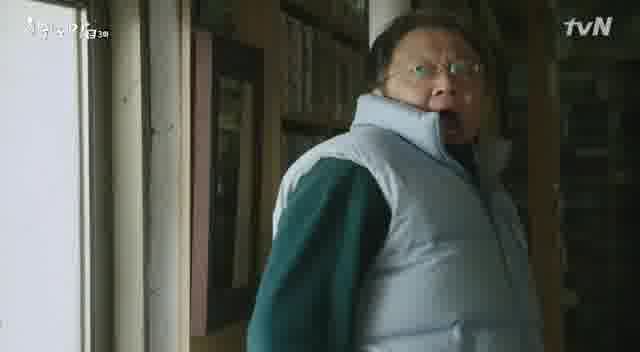 Hogu is like a ghost… like a little child who couldn't wait for Christmas to come. His dad thinks his son still believes in Santa Claus. lol. His mom thinks he's waiting for someone…. looked like his "some" with the girl he spent the night with didn't work. Mom's right. Everytime his phone rang, he hastily checks in case Do Hee sends text message / calls him. But she never calls nor leaves any message.
In her class, the "some expert" Ho Kyung explains that people need to "some" before they date in this modern society to see if that person will be worth your time. After conducting several experiments with mice, she concluded a mouse who was deprived for food and fed well didn't have the same survival skill as the other mouse. The only way to survive was to give and take away.
Tae Hee is mouse 1 (never meets any girl so he's deprived). Chung Jae is mouse 3 (Ho Kyung introduced many girls to him, he's well fed). While Hogu is mouse 2 (he's in between).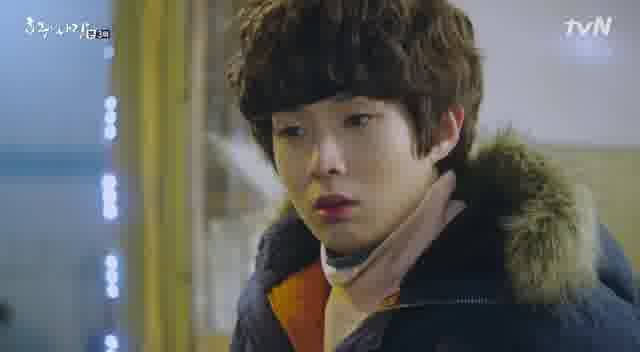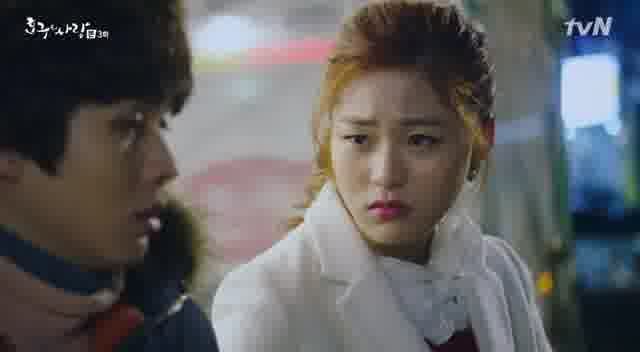 Chung Jae believed there's a good reason why she never called him. Although she kissed him and promised to meet on Christmas day.
Ho Kyung told his twin brother her real experience about kissing someone but because she was too drunk she didn't remember who she kissed. And that man never told her they kissed nor gave any clue they kiseed. So for her, kiss in this modern society doesn't mean anything. It's just a kiss like saying goodbye after having meal together.
Like So Shi Min said, Ho Kyung also thought Do Hee is in higher level than him. She's like a true player who gave him hope and then left him without saying anything. In other word… he's like a squid.
Ironically, Do Hee is craving for squid soondae and is relieved when her doctor tells her it's okay to eat squid. Her doctor apparently knows she's swimmer goddess Do Hee although she pretended she's not Do Do Hee she thought she is.
She's going to eat squid soondae when she meets Hogu in the train. She gets off the train, Hogu runs after her. So she invites him to eat squid soondae with her. And the first thing she said was… aren't you going to eat, Hogu?
Hogu wants to slap her for leaving him like a hopeless man who's waited for her in the past 6 months.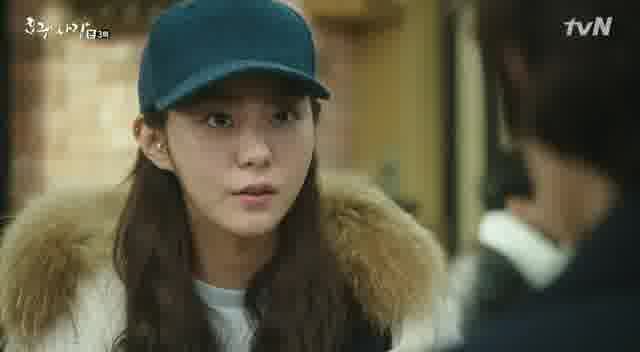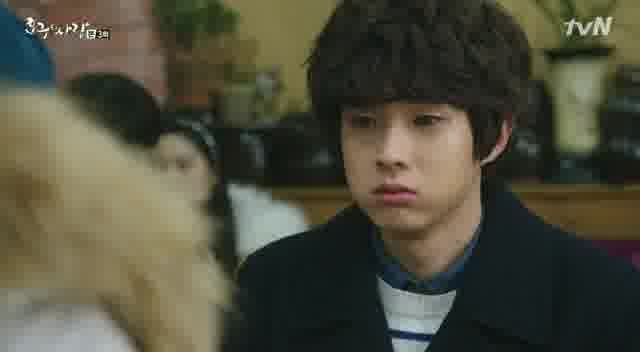 But Hogu can't get angry with her. So he eats the squid soondae quietly before he finally asks her what happened and how far along she is now. Do Hee tells him she's almost due and it happened that quickly (ie. marriage and pregnancy like a fate). Hogu can't say anything… He's just upset that her fate is not with him. And what difference will it make if he's angry? It won't change the fact she's pregnant and is married with another man.
He pays the meals as his wedding gift which she's very thankful. She walks away, he saw her from back… Doesn't see her tears.
Tae Hee thinks it's for the best. Do Hee is in another class, she's like an expensive tilefish while they're squids… In most cases the one that gets hurt.. is the squid.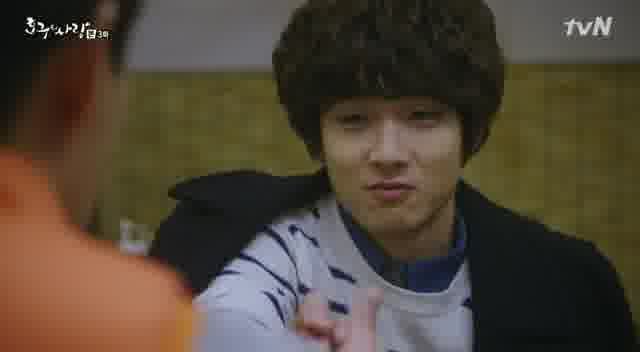 Tae Hee admires his maturity… Let's forget about Do Hee and let's spend Christmas day bowling and going to the club.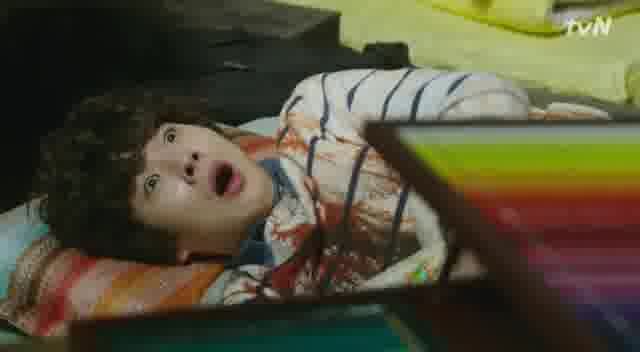 The next day… Hogu wakes up hugging a really hug squid. lol… But no… he wakes up sleeping in raw squids… Chung Jae tells him he brought those raw squids. What happened last night?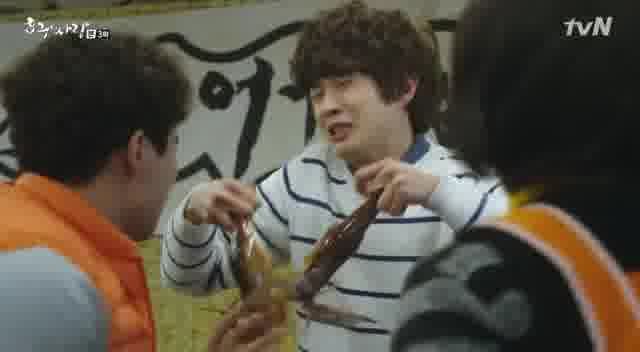 Flashback to last night
Hogu was really drunk. While Tae Hee went to the restroom, he tried to save the squids who're "trapped" in the tank. He felt really bad for the squids who'll get eaten. He promised he'd bring them home… to the sea. So he put the squids in his bag. Begging Tae Hee and Chung Jae who just arrived to save the squids.
The owner called the police… that's how he ended in the police station. He was arrested only because he wanted to free the squids. lol.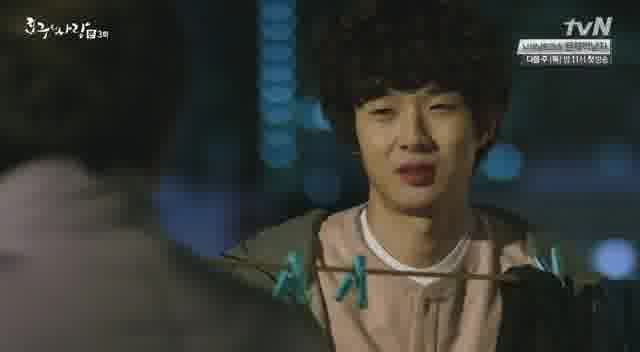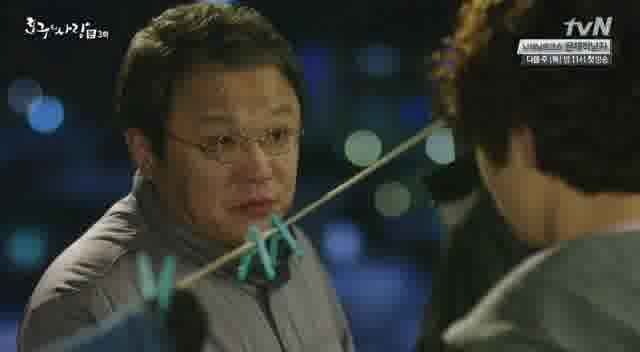 Mom and Dad are going for a trip this Christmas Day. Ho Kyung plans to hang out with her friends but Hogu doesn't want to go anywhere so he'll watch the store for his parents.
Aww Hogu still keeps the lid of the soju bottle and her silver medal. Reminiscing that special night they spent together… and their promise they'd never date.
Dad asks if he fought with his "some" girl. He tells dad he's a delusional one but it's all over now. Dad gives him a wise advice that it's more embarrassing for a man if he can't be honest. It's better for him to ask Do Hee if nothing really happened and he was just overreacting.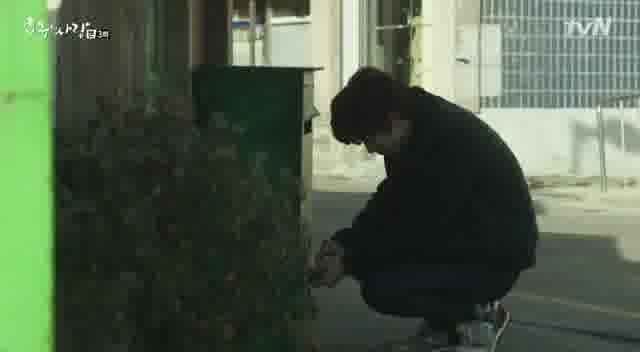 Christmas day is here… Hogu watches the store as he promised. He almost missed Do Hee who returned the comic book as she promised.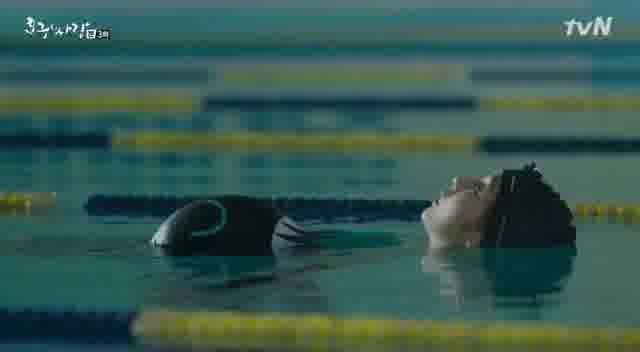 Do Hee is in the swimming pool, calmly telling her baby to come out soon. Just then… Hogu arrives to ask her what she thinks about their relationship. After she tells him they're just friends, he's confused why friends hold hands together, spent the night together. Do Hee tells him he's overracting.
He lashes out… He never hated her even though she disappeared without saying a word to him in the past 6 months and she married without telling him. But… now… he realizes she's a bad girl. She must've been so shocked to hear she's a bitch from Hogu that she's peeing herself.
Hogu gets surprise of his life instead when Do Hee tells him her water just broke. She gasps in pain. Oh no… She's in labor!