Hogu's Love Episode 5 Brief Recap
February 24, 2015
|
Recap
Episode 5: Let's Use Condom
After witnessing the birth of Do Hee's son, Hogu is emotionally moved yet shocked. Just as he leaves the delivery room, another man is nervously waiting for his wife to give birth. Hogu can't stop crying so he's wondering if something (bad) happened. Hogu points out to the delivery room, still crying… telling him that a baby was born there with a strange cord attached. Huaaaaa….
Meanwhile, Kang Chul receives a mysterious text message asking why he's spending Christmas without his family (and his newborn baby).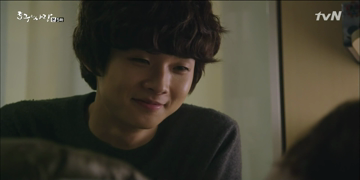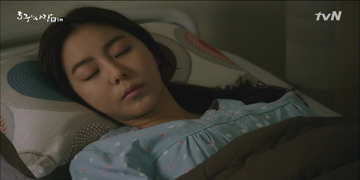 Hogu is glad Do Hee is doing well albeit very tired. Looks like she's sleeptalking as she tells him she's hungry & craving for Bungeoppang (fish shaped bread). He decides to go home. Because he doesn't have enough taxi fare, he walks home.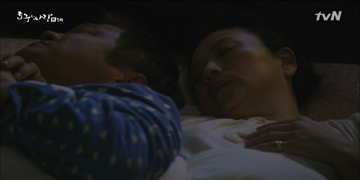 He arrives home safely. He smiles as he sees his picture with his sister, he's very grateful to have a sister like Ho Kyung although sometimes she hurt him (ie. kick him during her sleep). Then he enters his parents' bedroom, touches his mom's belly, wondering if he came from there and if his mom went through long hard labor like Do Hee.
Do Hee goes to the nursery room and sees her crying baby.
Mom wakes up thinking a stranger kept touching her belly, only to find her son crying there. Hogu cries asking if it was difficult

The next morning, they still can't forget what happened last night.
Mom, Dad and Ho Kyung are wondering (using Ho's family unique sign language) what's going on with Hogu. Was it because of that "some" girl? Or his webtoon didn't do well? Mom think he got dumped.
Hogu is aware his family was talking about him so he starts by saying he's thankful and amazed he came from his mom's stomach. He's very grateful his dad is his dad, Ho Kyung is his sister, they're family. Ho Kyung quickly checks the calendar to find out if today is mother's day. 😀
But mom knows better. Hogu's cry was the same cries his dad shed when their children were born. She knows Hogu just experienced a life changing moment… such as… a baby was born.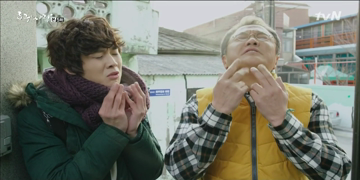 His dad shares that their mother owns the house, that's why it's in her name. He realizes women are greater creatures because they still look pretty no matter what happened and most importantly they can give birth. He reminisces the indescribable feeling he experienced after his children were born, without realizing Hogu expresses it the same way as his dad. Like father like son. That makes his dad confused, has his son experienced it himself? Hogu quickly dodges it explaining he saw it in the comic book.
Dad found out Hogu only has $10 in his wallet so he gives him pocket money before he leaves. Sweetly telling him to buy anything he wants.
Hogu runs to buy $30 worth of Bungeoppang for Do Hee, her doctor and her nurses.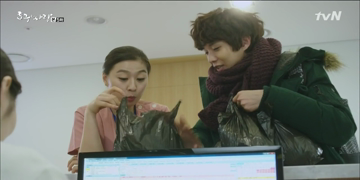 Hogu gives the bread to Do Hee, then he rushes out to give the rest of the bread to the nurses and… he wants to see our baby. Awww… He corrects it saying it's her baby.
Unfortunately, Do Hee doesn't want him to see her baby. He only promised to be by her side as her guardian until the baby's born in case there's any emergency. So what is he doing now? She promises to repay all his kindness, but he must stop now because she no longer needs him.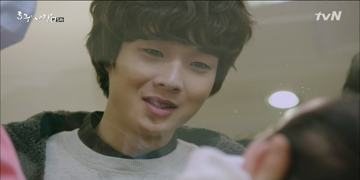 Hogu leaves but goes back in to see her baby in the nursery room.
Meanwhile, starving Do Hee eats Bungeoppan. When she grabs her water bottle, she accidentally drops the bread to the rubbish bin. Just then, Hogu comes back to her room and sees Bungeoppan he bought in the bin.
Upset, but he's here to ask more important question. He hands her the note he picked up last night as he asks if the reason why they went to Yeosoo was to see that doctor.
She bluntly tells him she went there to get rid of the baby she wanted to hide, the baby who shouldn't be born at all because she didn't want him. It was a mistake which made her whole life crumbled. That man and her baby were a mistake.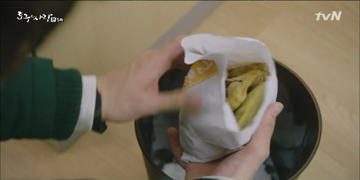 He picks up Bungeoppan from the bin. He angrily tells her it was bought with his parents' hard work & money. It's not the kind of bread she could carelessly throw away only because she didn't want it. He mentions don't worry about repaying his kindness because he doesn't want to see her again. Awww please don't go, Hogu yaaa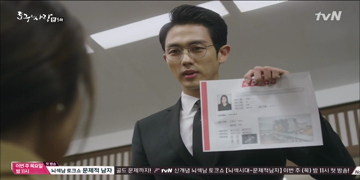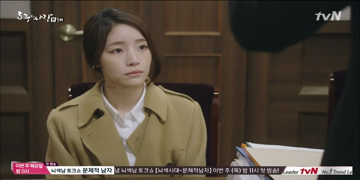 Kang Chul is at the court, dealing with the case about a loyal employee who was unfairly fired after she gave birth to her baby, because she's a single mother. He's representing the defendant who fired her.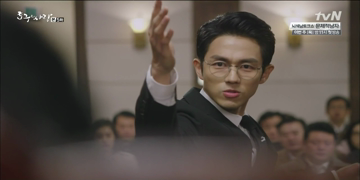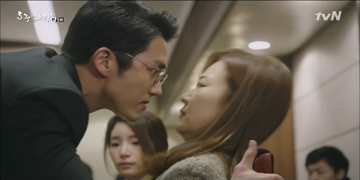 He believes law should be in this order: dating, marriage then children. That woman disregard the law by having a baby before marriage.
She then asks if she has to follow the law & abort her baby. He replies why she's asking him that question. Geez what a cold man!
Kong Mi sarcastically congratulates him. Kang Chul is such a jerk, a pushover. I don't know why Kong Mi can keep up with him. He explains that he hired her because she's pretty, not because of her talents. According to him, he can do all works himself but he needs a young woman who's easy on the eyes. But she won't be as beautiful as she is if she gains more weight. It's not even a sexual harassment because he's her boss. Just like a designer who tells his model to lose weight, now as her boss he believes he can order her to lose weight as well.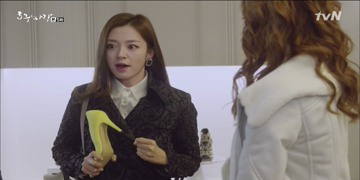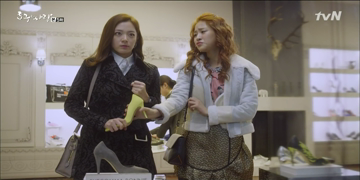 She vents her angel on the shoes, in which Ho Kyung wisely advises her to hate the person instead of on expensive shoes. lol.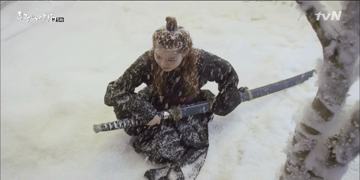 Like a female warrior, Ho Kyung promises to relieve Kong Mi's anger, she's avenge for Kang Chul's sexually offensive comment. She waits for thousand years but her imagination abruptly ends when the storeperson tells her she can't do this here. lol. Kong Mi is surprised her friend knows Kang Chul.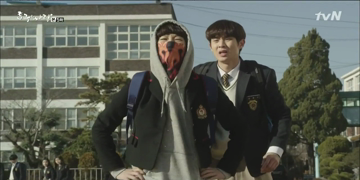 Of course she knows cocky school president Kang Chul. He went to the same school as her brother, Hogu. That day she went to his school because she forgot her key. And that fateful day, Kang Chul's driver almost hit her but instead of apologizing, he blamed & insulted her. Ho Kyung begged Hogu to tell her who's he.
Now… it's her payback time! Kang Chul sends her a text message about their date this Saturday.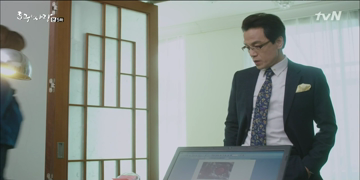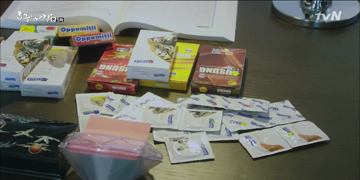 Mok Kyung Jin is busy writing her thesis about human perception of using condom. Byun Kang Se is home early & nagging her to prepare food because he's hungry. She sarcastically tells him to take condom if he needs some. lol.
Although Kang Se doesn't like kids but he wants to have grandchild soon after he saw his friend celebrating his second grandchild's first birthday. He wants to win the "grandchildren competition", Kyung Jin promises they'll catch up soon.
Kang Se is wondering why Kang Chul never impregnate any woman. Sigh. A messed up family.
Kang Chul decides to find out the person who sent him the message about his new family member. He also asks Kong Mi his ex-girlfriend's phone number.
Hogu is contemplating to delete a number on his cellphone. A kid bumped into him so that number accidentally gets deleted. He assures himself it's fine because he wanted to delete it but didn't have courage.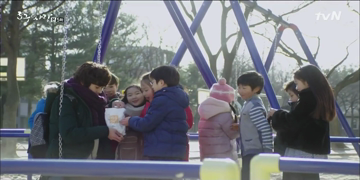 He eats Bungeoppang, the kids tell him they saw it in the fairytale book.. He gives the bread to them.
As Elise Do's guardian, the nurse calls him to come to hospital tonight or tomorrow because she's not feeling well. She's having postpartum cramp so it'll be better for him to massage her belly. But he tells the nurse he won't come again.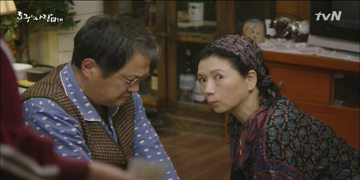 Hogu keeps thinking about Do Hee so he refuses to play Go Stop with his family. Just as he's going to go to his room, he bumps into Ho Kyung. Leftover condoms from her experiment are scattered on the floor. He confiscates the condom, starts lecturing that when a woman who carries condom around doesn't know her body is precious, man will think she is a very easy woman.
But she tells him the  man who doesn't use condom are the ones who're easy & bold because they're not prepared.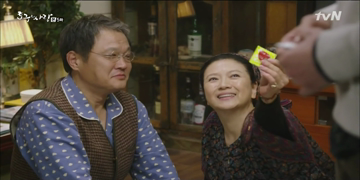 She believes condom is crucial for a woman to protect her own body. Their parents nod in agreement. She offers him to take one, dad advises him to take it for emergency use. Lol. Mom also gives him one. lmao.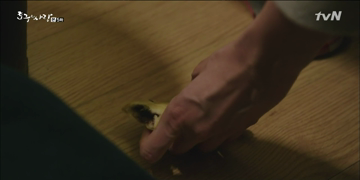 Do Hee is having a hard time at the hospital, she buzz the nurse to give her more painkiller. She reaches the leftover bread from the floor, recalling what he said earlier that they're friends so it's okay for friends to take care one another. Because it's scary to be alone.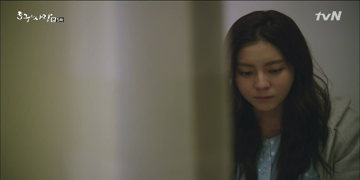 She was expecting Hogu but Kang Chul is here. Straight away he blames her for not listening to his advice for aborting their baby. She boldly tells him he's her baby, he doesn't have any rights anymore. He replies back it means he doesn't have to take any responsibility. Especially because she was the one who found him that night. She blames him for not using condom although she spefically told him to use it. He proudly tells her he never use condom. Never will…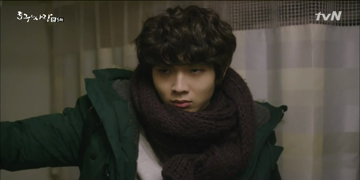 Hogu who eavesdropped their conversation follows Kang Chul. He remembers his dad's advice that a man shouldn't be reckless. He's trying to be calm… He put all the pieces together and concludes this guy is the baby's father.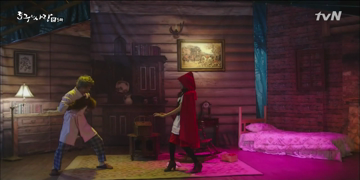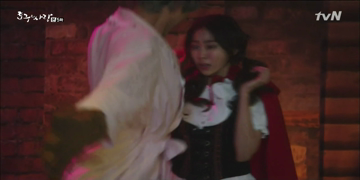 He tries to imagine what happened that night through 'Little Red Riding Hood' parody. Do Hee tried to convince Kang Chul to use condom, but he refused. So they did it… without a condom.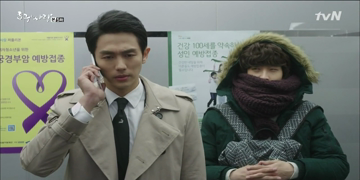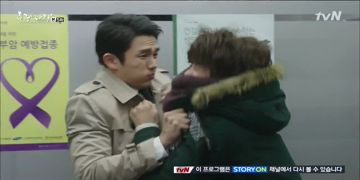 Calm down, Hogu yaa. He explodes after this guy says on the phone he doesn't want to use condom. Angrily he tells him to use condom!