Hogu's Love Episode 6 – Brief Recap
February 26, 2015
|
Recap
Episode 6 – Let's not ask about the past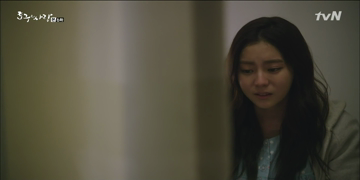 Do Hee knows Kang Chul will never do things that'll hassle him, so what is he doing here? Just go, please. He repeats his warning that getting rid of the baby was the best choice she could've made.
In the elevator, secretary In calls asking if it okay to stay in a condo instead of his favorite hotel. She's having a hard time finding a hotel room for him because Bae Yong Joon will be holding a concert that day. But he refuses, he doesn't like condos!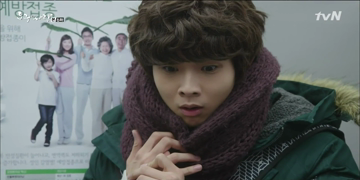 Suddenly Hogu punch him! Ah he mistakenly thought he was talking about condom. lol. Hogu runs then comes back throwing Bungeoppang in case Kang Chul is hungry (not).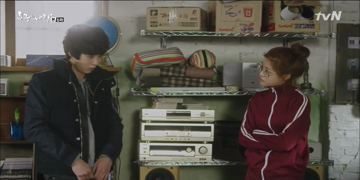 Hogu didn't come home two nights in a row. He tells his sister he was in the studio but Ho Kyung knows better. She passes on Tae Hee's message that if he's not coming to work today, they'll cut him off.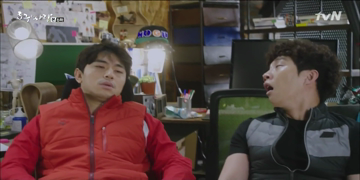 At work, Tae Hee and Chung Jae are working overtime thinking about the best plot for their comic. They become zombies who can't think straight anymore.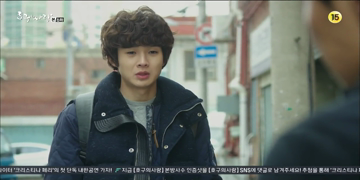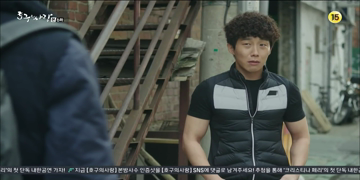 Melodramatic time when Tae Hee is reunited with Hogu. He's relieved to see his friend, but upset & angry he left them when they really need him. Hogu notices his friends lost weight and Chung Jae has been smoking almost non-stop as if he's going to die. In fact as the main writer, he is almost dying.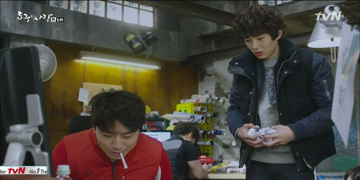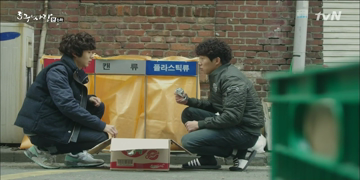 Tae Hee is curious if it's really over between Do Hee and him, Hogu painfully answers yes. He encourages him to stop being a bread/delivery shuttle. Does he even know who's the baby's father? He confesses he does, he saw him somewhere before. Tae Hee asks if he's Byun Kang Chul. Yes! But how does Tae Hee know it's him?
Kang Chul can't stay focus at work, trying to find out the man who punched him. His eyes are very familiar, pretty sure he saw him before. Who is he?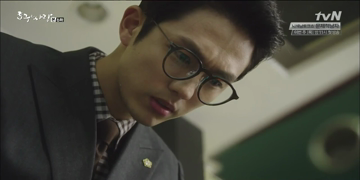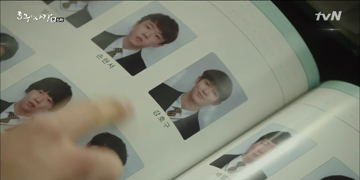 He checks his graduation album and finds Hogu's picture. Yup, it's Kang Hogu who was the bread shuttle at school.
As a classmate he observed three things about Hogu: he was buying & delivering pastry or buying milk or milk & pastries at the same time. He believed it was an attack on the basic rights of an individual to treat him as a bread shuttle. But Hogu was a natural slave who went against rationality and his expectation. He's too happy as a slave, so natural.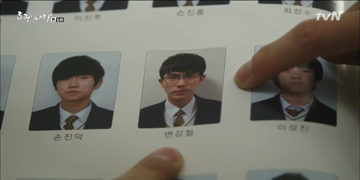 Back to present time, Hogu and Tae Hee also check their graduation album & find Kang Chul's picture. That cocky Kang Chul who's so popular amongst girls because he's handsome, smart, rich & school president.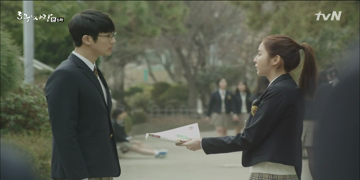 Even Do Hee was also smitten with him. She put a card inside the book she borrowed from Kang Chul, but he accidentally dropped that card. Hogu picked it up and returned it to him.
Back to present time, Kang Chul is wondering why Hogu suddenly attacked him. He then finds the card from Do Hee which Hogu picked it up few years ago.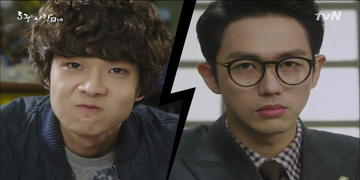 Kang Chul: "disgusting"
Hogu: "cocky"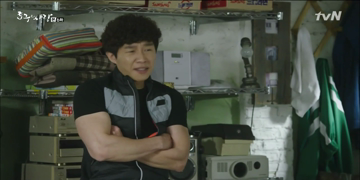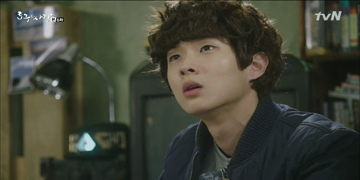 How did Tae Hee find out it's Kang Chul? From their school reunion. Busy Do Hee would never come if she wasn't looking for someone (her classmate). He suspects she was looking for a man who dumped her & ran away. And that man it's Byun Kang Chul.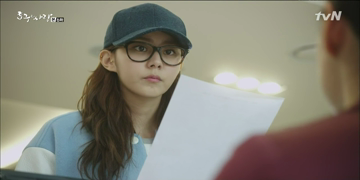 Do Hee is discharged from the hospital. She's paying the exorbitant hospital fee (she can't use her insurance because it will expose her real identity) in cash. Rumors are spreading fast about Athlete D so Do Hee wants to ensure that nobody else except the hospital nurse has access to her personal records.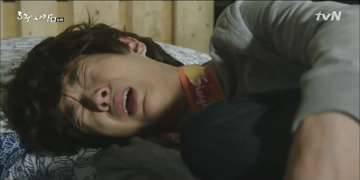 Hogu is contemplating to see Do Hee, visibly worried about her. He's planning to stop by the hospital on the way to the studio, but he's not going to see her.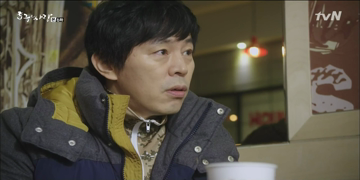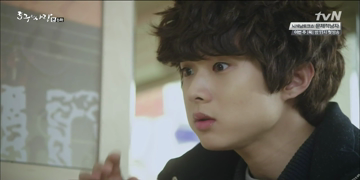 Coach Shi Min asks if Do Hee contacted him, in which he replied she hasn't. It makes sense, she hasn't even contacted her coach so why did she call Hogu?
He's also worried about Do Hee, what if she's sick or dying somewhere? He'll die if she's dying. Worried he'll kill himself, Hogu tells him she's fine. Oh no… he awkwardly then says he think she's fine. But Shi Min knows he's lying.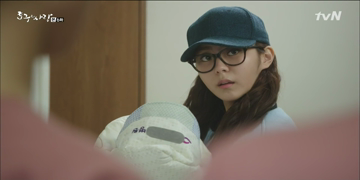 The nurses are also curious if the rumor about Athlete D is true because Elize Do looks like Do Do Hee. And she spoke in Jeollade accent when she was giving birth. Do Hee heard their conversation, so she bids them farewell in a very awkward English: good.. bye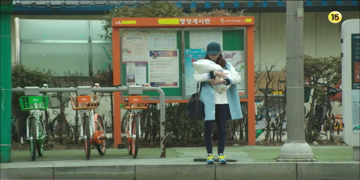 Hogu is surprised to find out Do Hee and her baby have been discharged although she's still not feeling well. The nurse tells him they wanted to keep her longer but she's in a hurry to go back to America. As he waits for the bus, he sees Do Hee across the road so he chases her.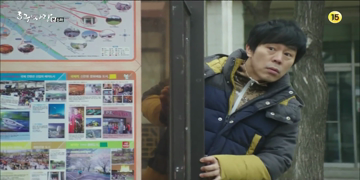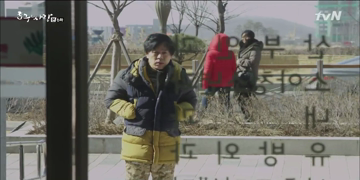 Shi Min follows him around…
Kang Chul and Ho Kyung's first date. Although Kang Chul hates people who're not on time, Ho Kyung deliberately arrives 7 minutes late. According to her research, men instinctively look over the women during those 7 minutes while they're waiting for their date and it's up to them to make the best impression.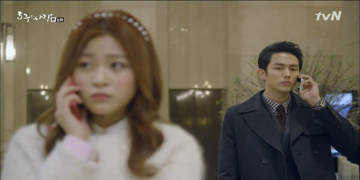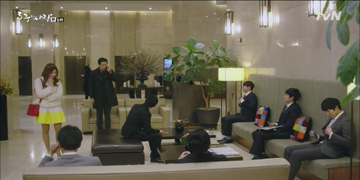 She calls Kang Chul and all the men there put their cell phones back on their pockets. She's dating another man, they've lost.
Kang Chul doesn't remember Ho Kyung, she think he's still as hot and arrogant as he was two years ago.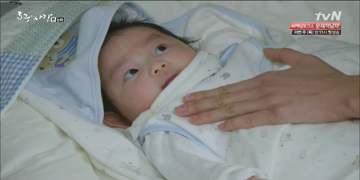 Do Hee and her baby stay in a small room. Aww the baby is so cute.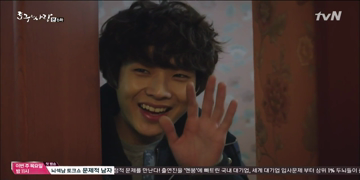 Someone knocks on the door. Hogu is here 🙂
So does coach Shi Min. He tearfully screaming why she's doing this to him after what he's done for her. He's asking who's baby is this? Of course it's my baby, replies Do Hee. And there's no father. She's like Virgin Mary, it's a miraculous birth.
Kang Chul talks about his recent case which he won, Ho Kyung pretends she listened to his "boring" talk like a good girl on her first date.
Yupe, she's changed into a very nice girl, playing the game like many other women in that restaurant.
Returning his favor of treating her for this nice dinner, Ho Kyung proposes to go to a coffee shop where she'll be paying. A proposal Kang Chul gladly accepts. Their first match begins.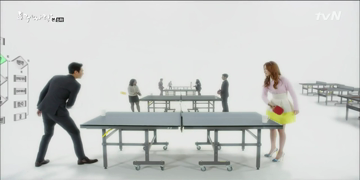 Ho Kyung plays her game incredibly well, she's a stronger opponent than Kang Chul. He loses the first game about beauty. According to her, looks provoke the visual senses which helps to secrete hormones.
She calmly tells him she wouldn't be interested in his past nor his past love because only the present and the future is important for her.
Now… he's interested to know her better.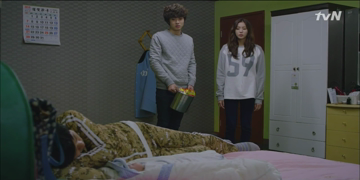 Do Hee understands why Shi Min was really upset, she was his only hope but she crushed his dream.
Hogu feels sad for Do Hee who can't even express her frustration like her coach. She decides to get a fresh air to clear her mind but Shi Min follows her while Hogu is looking after her baby.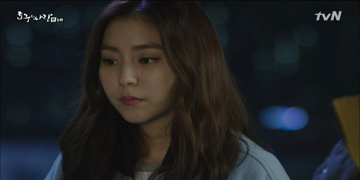 He's curious why Do Hee decided to have her baby, because she looked very determined to get her "hemorrhoids" removed few months ago. She answers: it's because of Hogu, she changed her heart when they went to Yeosoo. And because of the pickpocket lady who told her abandoning her own baby is the most shameful thing anyone could've ever done.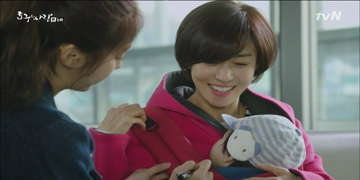 She admitted she's Do Hee and gave her autograph. That lady told her that because she didn't have any gut to live with immense guilt after aborting her baby, she decided to have him. She planned to find the best parents for her baby, family who's financially stable & could raise him up better than her.
Back to present time… Do Hee assures her coach that although the beginning didn't go the way she expected but she'll make sure to get the ending she wanted. She's going to put her baby up for adoption and find the best family for him.
Shi Min is wondering why Hogu takes a really good care of her and her baby. She answers: because he's Kang… Ho… Goo…
Hogu couldn't ask anything but he knows it's for the best. Because asking a woman about her past is like asking an elderly about how much longer they'll live.
Professor Mok is pestering Ho Kyung to make a move to ensure he'll ask her out again. She assures her the game is not over yet.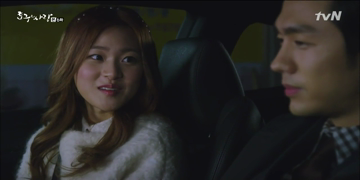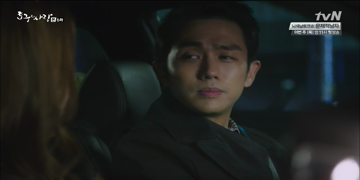 Ho Kyung promises their second date will be her treat. Well, if there's even a second date. She changes her tactic, threatening to find out the woman who Kang Chul said was prettier than her if he's not asking her for the second date. Then she leaves. Wow…
Hogu narrates: "does having a past mean you cannot talk about good luck or bad luck?"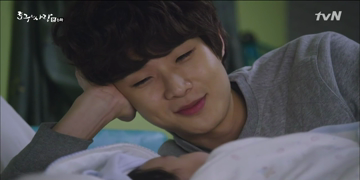 Hogu notices the baby looks like Kang Chul. He smiles at Hogu, though Hogu keeps asking him to stop being so cute & adorable because he's going to hate him (because he's Kang Chul's son?).
Kang Chul knows he will never tell her or anyone who's the most beautiful woman for him because for him, that girl (guy?) is Kang Ho Goo whom he kissed few years ago! He didn't realize she's Kang Ho Kyung! 😀