Hogu's Love Episode 7 – Brief Recap
Episode 7: Let's respect each other's preferences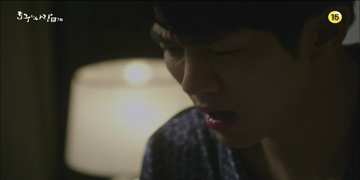 Kang Chul is questioning his sanity because for him, the most beautiful person in this world is Kang Hogu.
For Hogu, naturally it's Do Hee before he met her newborn baby who slept in the middle of him and Do Hee. Shi Min slept on the floor.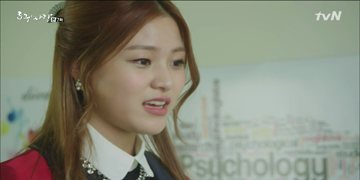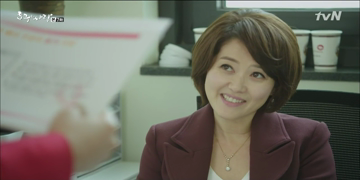 Ho Kyung updates Professor Mok about her date with Kang Chul. She doesn't want to hear the details because she trusts Ho Kyung, hoping they'll go on a second date. Ho Kyung assures her they will, in fact, he must be thinking about asking her out again.
No, you're wrong Ho Kyung ya. He's thinking about Hogu now. Wondering why did he keep talking about condom & throw a condom to him at the elevator? Perhaps… he's still upset about what happened six years ago?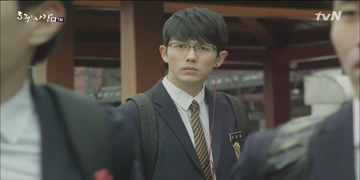 It was a calm & refreshing morning until he saw Hogu got off the bus. Covered up from face to bottom, nobody realized he's not Hogu but his sister Ho Kyung who's furious when Bae Young Bae touched her. Like a worm squirms when people step on them hence it's natural for Hogu to explode (according to Kang Chul who's amazed Hogu kicked Young Bae before he gave up & escape).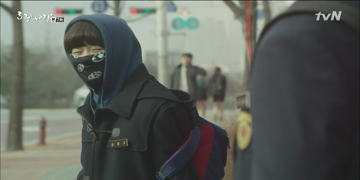 Ho Kyung asked if the kimchi stain on Kang Chul's school uniform was because of her, she casually apologized then asked him to follow her to change his shirt. He refused because they'd be late but she thought he's a coward. Her fringe was like Hogu's fringe and she wore her brother's school uniform & name tag, Kang Chul mistakenly thought she's Hogu. Because of her insult, a naive 19 years old teenage boy decided to follow her.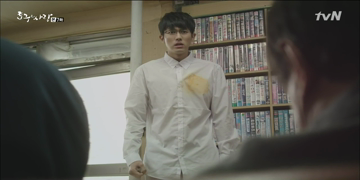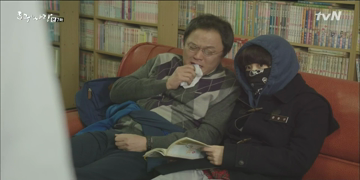 She led him to her dad's comic book store. While her dad tried to remove the stain, she casually read the comic book. But although Kang Yong Moo did his best, the stain got bigger. She then took him to her mother (a tailor) who promised to remove the stain. He believed her after seeing the awards she won.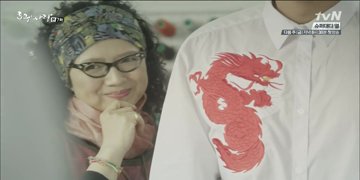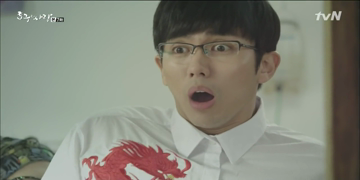 Yes, she's the best. Instead of removing the stain, she ironed on a huge red dragon patch to cover the stain.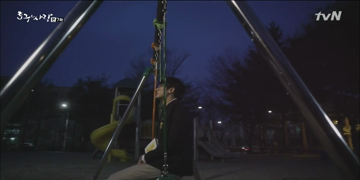 It's not the end for Kang Chul. A thief stole his bag so Ho Kyung chased after the thief leaving Kang Chul alone in this unfamiliar neighborhood without money nor cellphone. He walked around the neighborhood hoping to bump into Hogu again but he didn't find Hogu until that evening. He sat alone in the playground like a lost man.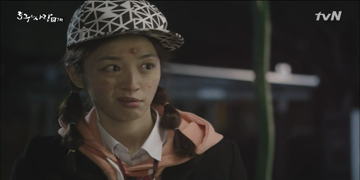 He met with (his now secretary)  In Kong Mi in that playground who thought he made fun of her groovy dance! She almost punched his face if Ho Kyung didn't come to save him.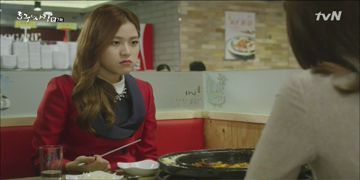 In the present time, Ho Kyung is restless because Kang Chul hasn't sent any text message, she's tired of waiting. Kong Mi is curious if he's gay! But both of them brushed it off because they knew he had a girlfriend in the past. Ho Kyung updates her about his relationship with Do Hee, his ex-girlfriend. Who can compete with Do Hee who could be his first love & his first kiss? Ho Kyung can only dream.
Flashback… Ho Kyung provoked Kang Chul to drink so he did. He bewildered why he's attracted to Hogu because he liked girls. But his hands look like girls' hands. Like a real gentleman, she walked him home.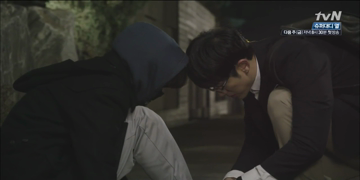 He ended up helping her tying her shoelace because she's drunk but what happened next… was… the moment he won't ever forget for the rest of his life. The reason why he can't date and his heart never raced since then. She kissed him as a gift she had an awesome time today.
But the lack of filial love in his family probably is another reason why he can't love anyone. Ho Kyung is not his type so he won't ask her out again. So who is your type, Kang Chul?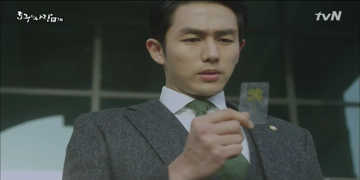 This man!
Ho Kyung sees Kang Chul in front of the college's entrance thinking he's here to see her. She calls him but he rejects her call.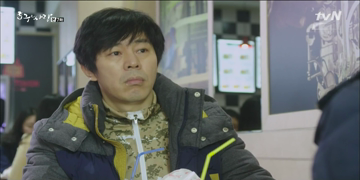 Shi Min orders Hogu to hide Do Hee's secret if not he'll sue him for defamation. Hogu knows it already, he won't harm nor ruin her reputation because he's her friend. He's very grateful Hogu was & is there for Do Hee, asking if he's the father of Do Hee's child. He chokes. 😀 Just then, they see reporters looking for Do Hee so Shi Min asks his manager for help. Of course he didn't tell the manager about Do Hee's pregnancy nor her baby.
Because manager Yang wants to see Do Hee, they plan to leave the baby with the owner of the place she rented. But the grandpa can't even prepare baby's formula safely, how can he take care the baby? Do Hee doesn't have any woman in her life who can look after the baby, so Hogu volunteers.
He brings the baby to the studio, forgetting the fact Chung Jae dislikes baby. When he arrives, they try to hide the baby behind them, he soon finds out and almost freaks out.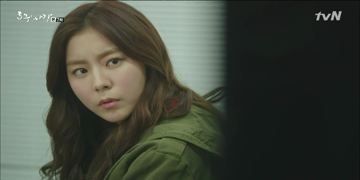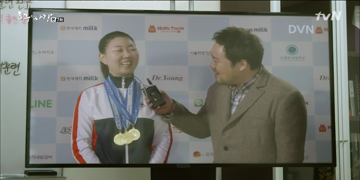 Do Hee's swimming passion is burning again after she heard what gold medalist (her rival) Han Sung Shil told the reporter about her – she's just a pretty face not an athlete.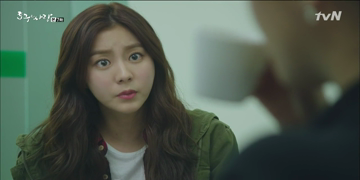 Director Park Soo Chung is currently on urgent overseas business trip so intimidating Manager Yang advises her to lay low until he comes back.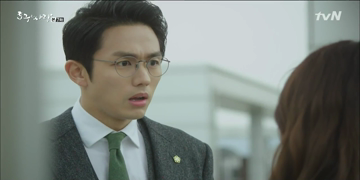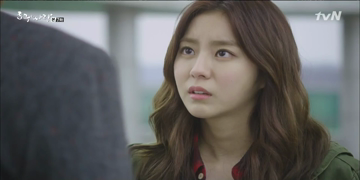 She bumps into Kang Chul, her agency's lawyer there. She notifies she'll put her baby up for adoption next week and she doesn't want to see him ever again. When asked if she keeps in touch with Hogu, she lies saying she hasn't seen him after they graduated. She's curious why he's looking for him because he never treated him as his classmate.

Bachelors Hogu and Tae Hee are doing their best looking after Do Hee's baby, Chung Jae reluctantly helps them. Messy studio with dirty diapers everywhere, three very exhausted men, restless baby who fortunately is sleeping now. Chung Jae is enraged. Hogu, Tae Hee and the baby leave before Chung Jae "kills" Hogu.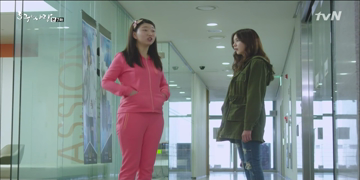 Do Hee meets Sung Shil in her agency because she's been scouted to sign a contract with them. Do Hee confidently informs she's not fired. When asked about the strange rumor about her having a baby, she follows the flow pretending she heard about it, unaffected as if it's just a rumor.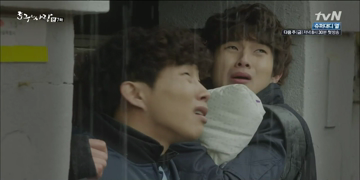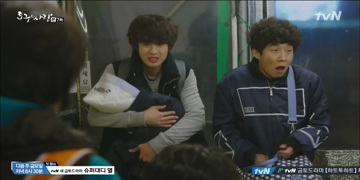 Hogu & Tae Hee has nowhere to go, they go to the squid shop but left after they see drunk & depressed Ho Kyung there. So they go to the nearest convenience store. The baby keeps crying but Do Hee isn't back yet from her agency. The store assistant politely asks them to leave.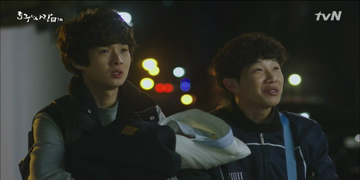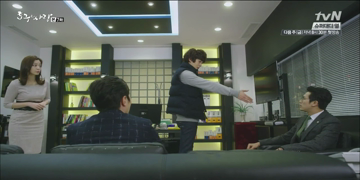 Tae Hee concludes it's all Kang Chul's fault, he's the one who should be responsible and protect his own child. Hogu decides to take him to Kang Chul. He barges in.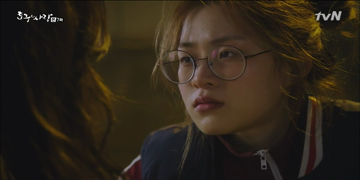 Because of her loose shoelaces, Ho Kyung trips & bumps into Do Hee who wants to help her. Drunk, she suddenly burst out "it's all because of Do Hee!" in front of Do Hee who's confused if she knows her.