[Drama 2015] I Remember You 너를기억해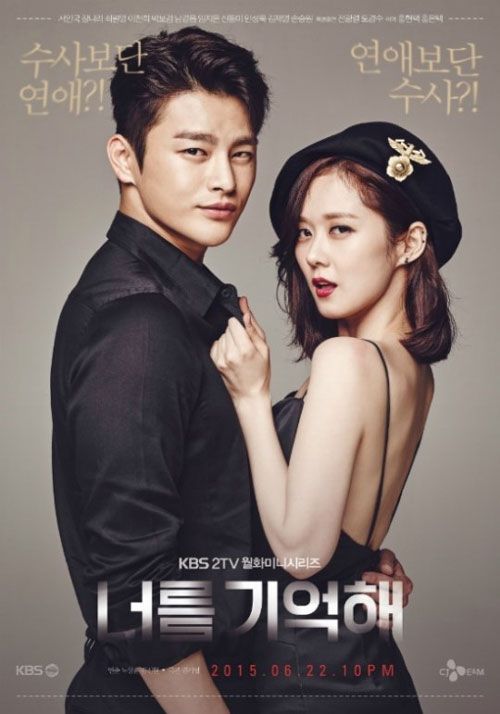 Title: I Remember You 너를기억해
Previously Known as: Hello Monster 헬로 몬스터
Genre: Crimes, Romance
Episodes: 16
Broadcast Network: KBS
Broadcast Period: 22 June – 11 August 2015
Air Time: Mondays & Tuesdays 22:00 KST
Production Director: No Sang Hoon (The Queen of Office)
Writer: Kwon Ki Young  (All About My Romance, Protect the Boss, The Woman Next Door)
Synopsis
Dating over investigation?
Investigation over dating?
This drama follows a skilled crime profiler known as a dangerous yet lonely man Lee Hyun and a detective Cha Ji Ahn, both work at the Special Crime Investigation team. Joining the team with a secret agenda on her mind, Cha Ji Ahn mysteriously stalks Lee Hyun who shows no emotion about what others think about him. Rounding up this investigation team is their leader Kang Eun Hyuk. Another important character is mysterious Lee Joon Ho who has strong connection with the police force hence he gets access to crimes investigation & secret evidences.
Teasers
Casts
– Seo In Guk as Lee Hyun
– Jang Na Ra as Cha Ji Ahn
– Lee Chun Hee as Kang Eun Hyuk
– Choi Won Young as Lee Joon Ho
– Kim Jae Young as Min Seung Joo
Cameo
– Do Kyung Soo as Lee Joon Young