Individual Character Stills for Scholar Who Walks the Night
D-6 to the premiere of vampire fantasy melodrama Scholar Who Walks the Night. Yesterday MBC released character stills of Lee Jun Ki, Lee Yoo Bi, Changmin, Kim So Eun and Lee Soo Hyuk showing their gorgeous hanboks. Can't help but comparing them with Joseon Gunman in which we could see the actors' raw emotions on the stills, leading me to tone down my expectation a bit. It reminds me that Lee Jun Ki is surrounded with rookie actors in this drama but I believe they'll give us a nice surprise. 🙂
Lee Jun Ki
I love the way he expresses sexy vampire and scholar Kim Sung Yeol on these stills. Unfortunately there's no fangs but we'll get to see those scary fangs in the drama. 😀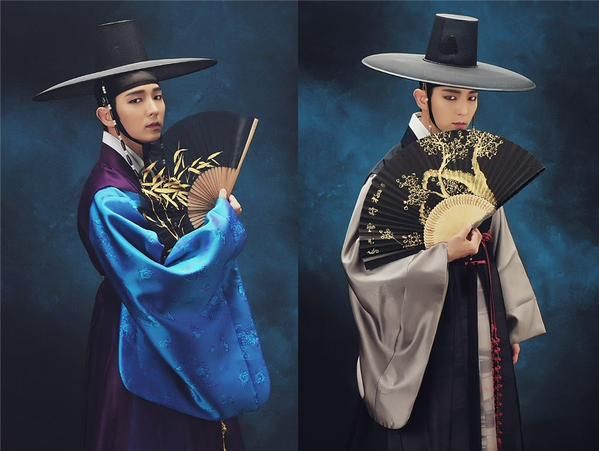 Lee Yoo Bi
Playing the typical sageuk female lead who disguises herself as a man after the downfall of her family, I expected MBC to show her two characters on these stills (ie. a nobleman daughter Cho Yang Seon and cross-dressed Cho Yang Seon). I guess she won't be cross-dressing for long because these stills show us a cheerful and a sad-looking hiding a big secret Cho Yang Seon.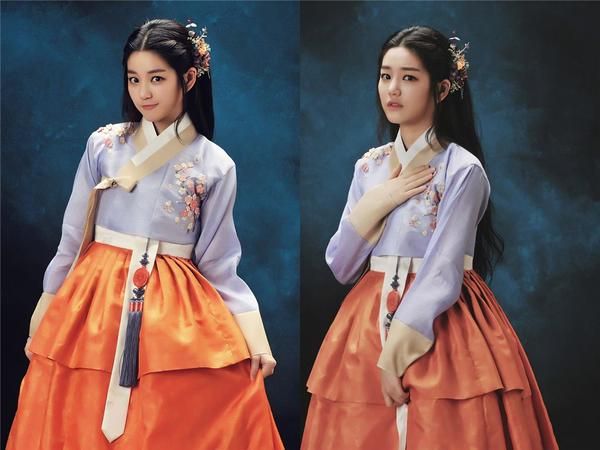 Shim Changmin
He has very similar expressions on these stills but when I saw the HQ pics on imbc, I could see his charismatic eyes. Because he's playing as Crown Prince Lee Yoon, he'll be acting with senior actor Lee Soon Jae who's playing as his grandfather King Hyunjo. He'll be able to pick up few acting tips from him and his sunbaes. 🙂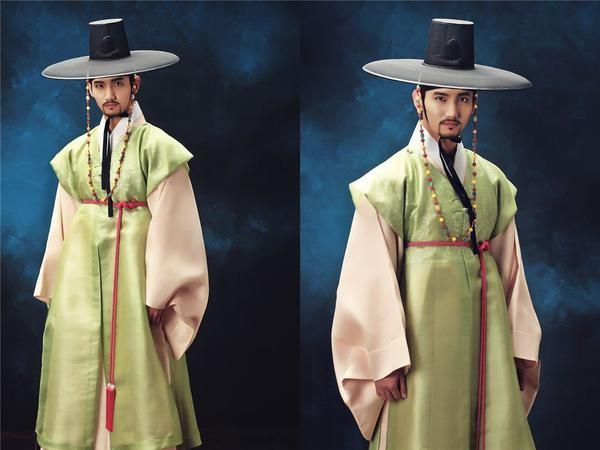 Kim So Eun
She's also playing dual roles. Vampire Kim Sung Yeol's first love who passed away long long time ago Lee Myung Hee and her doppelganger Hye Ryung in the present time. Don't think they'll spend too much time in the backstory so I think these stills below are Hye Ryung.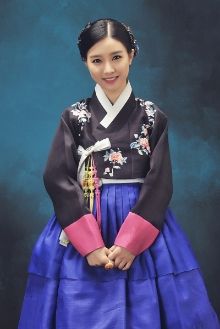 Lee Soo Hyuk
Dark vibes all around on this still. What a fierce look, Lee Soo Hyuk. He's playing evil vampire who'll give our leads hard times. Love his black & red hanbok.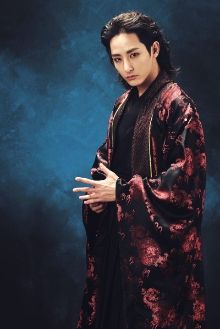 Scholar Who Walks through the Night premieres next Wednesday 8 July 2015 on MBC. Are you excited? ^^
Pictures cr: imbc